Reading Time: 11 minutes
Across all industries, women make up about half of the workforce. However, women in the automotive industry make up only a quarter of the workforce.
For a long time, men have dominated the automotive industry. However, there have been close relationships between women and cars since the invention of the automobile.
Women in the automotive business, technicians, or vehicle designers weren't given much attention in the past. And there seemed to have been a stigma attached to women with an interest in automotive technology.
Celebrity Cars 2022 (PLUS: Videos!): Take a peek into the top celeb garages
Females in the automotive industry are shining brighter than ever, and more of them are achieving great success in it. More and more women in the automotive industry are changing the way people perceive automotive technology. Along with performing formerly male-only jobs, women are also becoming leaders in the automotive industry.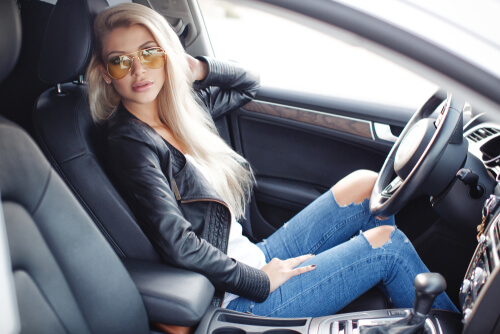 A variety of professional women are involved in automotive technology and there are many famous female car designers. Women in automotive networks take part in mentorship programs, book clubs, and job opportunities.
These days, women in the automotive industry are in high demand due to their creativity and ability to perform auto repairs. Let's discover how the relationship between women and cars have evolved over time.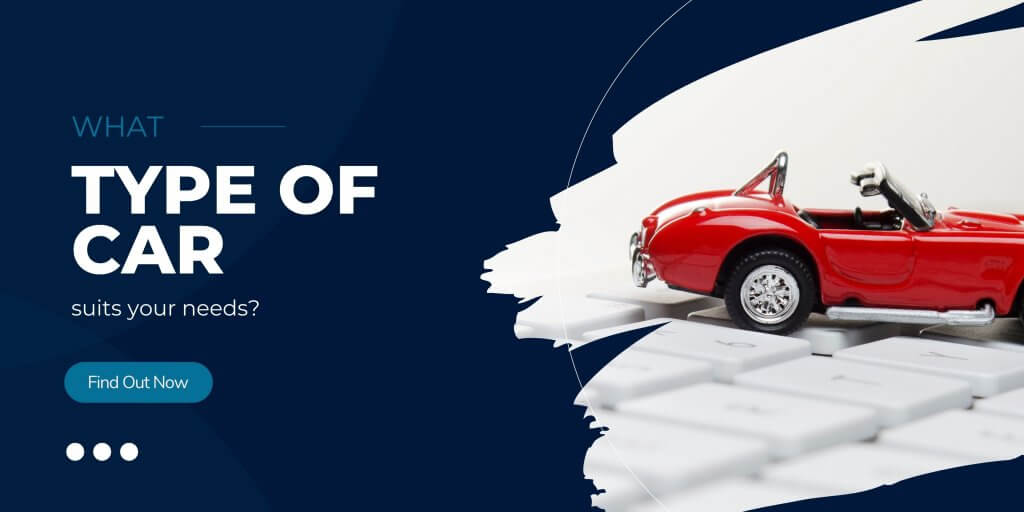 A Brief History of Women and Cars: Women in the Automotive Industry
There is definitely a future for women in automotive industry. Besides men who are successful in the automotive industry, women also dream of joining the automotive industry.
Thundering Harleys and gleaming Ford Mustangs have inspired deep passion in many women in the automotive business. Women from around the world have become passionate about customizing cars and racing.
Women are becoming bolder and stepping into various automotive technology roles. There are many talented and skilled women who are technical experts, leaders, and are changing the industry through technology.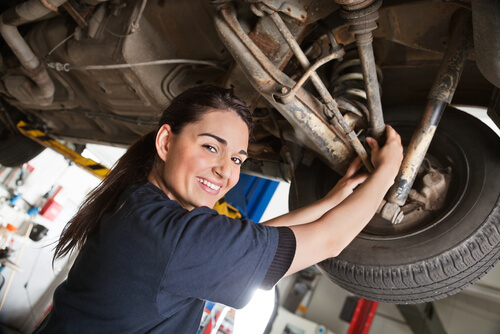 The automotive industry needs to put augmented reality and virtual reality in place as it advances. Women's skill sets and ideas make their role in the automotive industry just as valuable as men's.
It's not every day that you hear about dynamic women in the automotive business, creating or inventing like men do. Many women have been rewarded for playing a role in designing the most popular female cars that we do not always get to hear about.
Here is a list of famous female car designers who have been the brains behind some of the greatest automotive technology inventions.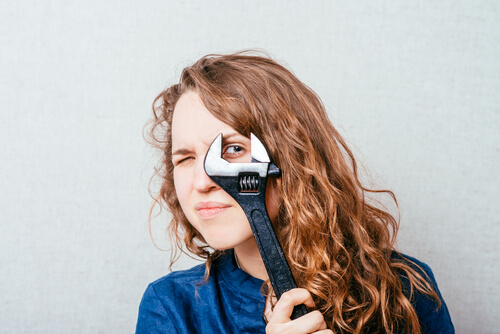 Bertha Benz – A Petroleum-fueled Automobile Engineer
Bertha Benz was not only one of the pioneers of the automobile industry, as well as Carl Benz's wife and business partner. In 1888, Bertha became the first person to drive an automobile over a long distance.
While traveling 65 miles, Bertha Benz tested the patent Motorwagen, invented the brake lining, and solved several practical mechanical issues. As a result of this trip, the Benz Patent-Motorwagen gained worldwide attention and sales.
Car Facts and Tips for a Long Road Trip(Opens in a new browser tab)
Margaret Wilcox – Car Heater Inventor
In 1893, the talented Margaret Wilcox patented her invention for a car heater. Thanks to Margaret Wilcox, we can now regulate the inside temperature of cars..
Margaret Wilcox's automotive technology invention was designed for 'railway cars as she realized that cars were too cold to drive in during the winter months. Up until that point no one had ever considered using the engine heat to heat the interior of a car before.
Tire and Rim Lives Matter! We Un(g)ravel Pothole Damage and Your Car(Opens in a new browser tab)
Wilhelmine Erhardt Drove One of Wartburg's Four Motor Vehicles
Mrs. Wilhelmine Ehrhardt was the wife of a factory manager in Germany. Wilhelmine drove one of four Wartburg cars, which were among the most popular female cars. After almost a year, Wilhelmine was able to fulfill her dream of driving in a motor race.
On August 3, 1901, she made automobile history when she took part in the Eisenach long-distance trip through the German Hainich mountains. Wilhelmine faced many challenges on the mountainous route from Innsbruck to Munich via Kufstein and Rosenheim, but for her it was a welcome challenge.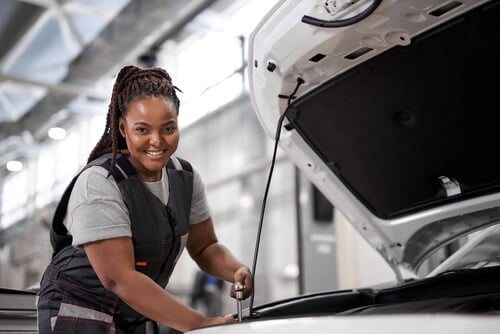 15 Most Revolutionary Automotive Industry Trends(Opens in a new browser tab)
Charlotte Bridgwood & Mary Anderson – Two Pioneering Women in the Automotive Industry
Driving would be very difficult if it weren't for Mary Anderson and Charlotte Bridgwood, who invented windscreen wipers in the early 1900s. Although neither Bridgewood nor Anderson were mechanically nor engineeringly qualified, they both solved the widescreen problem by using common sense.
Bridgwood and Anderson invented electrically-operated automatic wipers, keeping road-users safe during inclement weather. Windscreen wipers are just one invention that led to more female participation in the automotive industry.
Florence Lawrence – Automotive Technology Inventor
In 1886, Florence Lawrence was born in Hamilton, a port city in Ontario, Canada and was the youngest of three children. In the automotive industry, Florence Lawrence is most recognized for the invention of the car's brake light and turn signal.
Florence Lawrence was also known as "The Biograph Girl" because she was one of the first motion picture stars." In Lawrence's career, she appeared in almost 300 films and was the first woman to lead a major US film studio.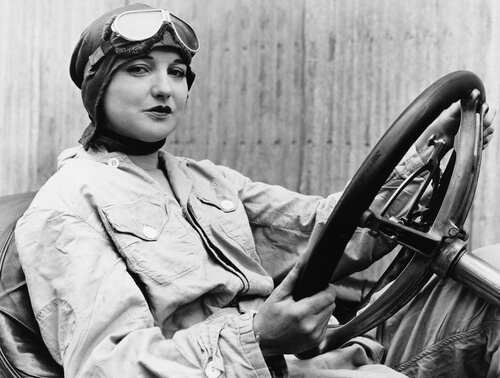 Dorothy Levitt – Motor Pioneer & Britain's Earliest Female Racer
Dorothy Levitt is a pioneer of motoring who competed in speed trials and long distance races. She was also one of Britain's earliest female racing drivers and probably the first to become a media sensation.
Dorothy set the ladies world speed record in the Brighton Speed Trials of 1905 at 79.75 mph in her Napier racing car. After breaking the 79.75 record Levitt went on to become a speedboat driver and a pilot, as well as a motoring journalist.
Katharine Blodgett – Invisible Glass Inventor
In 1926, Katharine Blodgett became the first woman to receive a doctorate from Cambridge University in physics. General Electric hired Blodgett, where she invented low-reflectance "invisible" glass. Blodgett studied how electrons behave in ionized mercury vapor for her dissertation.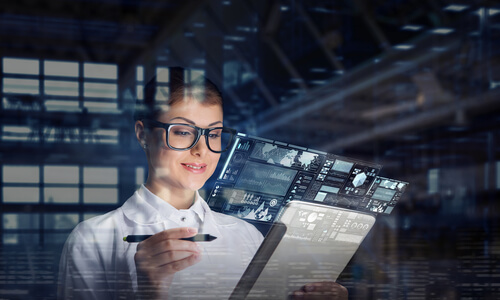 Celebrity Cars 2022 (PLUS: Videos!): Take a peek into the top celeb garages(Opens in a new browser tab)
Hedy Lamarr – WiFi, Bluetooth, and GPS pioneer
Hedy Lamarr is the genius behind secure WiFi, and Bluetooth. In the 1940s, Lillian Lamarr received two Academy Award nominations for her roles in Sampson and Delilah and Algiers. However, Hedy Lamarrs' greatest legacy was her technical mind.
Gladys Mae West – Inventer of GPS
West is one of the brilliant women in automotive industry who helped to invent GPS.
Mae became the project manager for Seasat radar altimetry. To calculate the geodetic model of Earth accurately, she programmed an IBM 7030 Stretch computer. The GPS orbit was based on a mathematical model of the shape of the Earth.
Stephanie Kwolek – Developing Radial Tires
In the early 1960s, Stephanie Kwolek worked at DuPont's textile fiber lab in Buffalo, New York. Kwolek developed a fiber for reinforcing radial tires.
Kwalek also invented a rotary evaporator in 1964 to remove liquid solvents while leaving fibers behind. Kwalek discovered the material she developed is five times stronger than steel and just as light and fire-resistant as steel. Stephanie Kwolek was one of many amazing women who contributed to the advancement of automotive technology.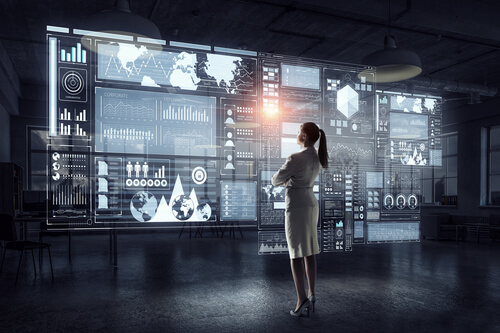 Mary Barra – CEO at General Motors: Modern women and cars making automotive history
Mary Teresa Barra was born December 24,1961. Since January 15, 2014, Mary has been the chair and chief executive officer (CEO) of General Motors. Mary is the first woman to lead one of the big three automakers.
Mary Barra was a vice president of global manufacturing, procurement, and supply chain before becoming CEO.
Should You Buy a Hybrid? An FAQ to Help You Decide(Opens in a new browser tab)
Michelle Christensen – Automotive Technology and Design at Nissan Motor Corporation
As Acura's first female designer, Michelle Christensen has made Acura history, while becoming one of the most famous female car designers. Michelle Christensen worked at both GM and Faraday Future.
Michelle Christensen created a crossover for the 2010 Acura ZDX as her ArtCenter class project. Additionally, Christensen designed the first female supercar, the Acura NSX 2017.
Alexandra Mary – Supercar Blondie is a Big Automotive Influencer
Alexandra Mary was born on 21 September 1985. In the United Arab Emirates, Alexandra Mary is a vlogger and current social media celebrity known as the Supercar Blondie.
Dubai's Alex Mary became the world's largest female automotive influencer. She turned her passion into a US$17 million fortune thanks to her YouTube channel dedicated to cars.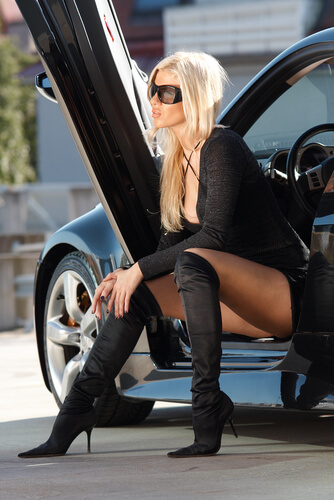 Women And Cars: It Is Not Only Men Who Love Cars
Is not only men that are passionate about the vehicles that they drive, women like them too. While most men prefer sporty, rugged vehicles, many women prefer car models that are safe and offer plenty of space for children and groceries.
Read more: How does psychology affect your choice in cars? Learn more here!
Here are the things women look for when choosing a car.
Women want good value
Most women want to buy affordable, fuel-efficient cars. Most women tend to prefer smaller cars like sedans and crossover, SUVs while men like brawny trucks and expensive sports cars.
Porsche
Porsche's market share increased from 19% to 23% among women car buyers. Porsche still lags behind in being one of the most popular brands with women. But Proche's new practical models entice both single affluent women and those with families.
Safety features
Majority women place a lot of importance on safety features when they buy a car. The five most important attributes were rear visibility, front visibility, remote outside mirrors, and side airbags. Many male buyers tend to focus on style, horsepower, and engine design more than the safety features that a car has to offer.
Positive reviews
In the case of a car sale, majority women are likely to do quite a bit of research beforehand. Women also tend to rely on reviews provided by:
Personal referrals
Car review websites
Car manufacturer websites
Blogs
When women look to invest in a car, they usually look for the most popular female cars first.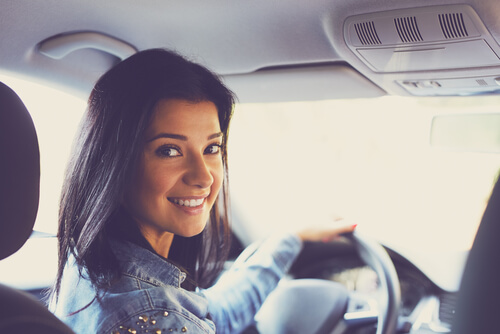 Women and Cars: The Most Popular Female Cars
When it comes to car shopping, men tend to be more emotional, brand loyal, and almost always have a specific car in mind before they shop. Meanwhile, women tend to be more practical and will choose a car that suits their needs.
What are the most popular female cars among the many automobiles on the road? Most of us know that BMW cars are popular, but here are 8 most popular female cars.
Ford Fiesta
The Ford Fiesta's turbocharged 1.6-liter engine makes 197 hp and 202 lb-ft of torque. With its 17-inch wheels and six-speed manual transmission, this car is ready for action. After all, when it comes to women and cars they are looking for a complete package.
Kia Forte
Kia's compact is ranked at 9.5 out of 10. With its multi-air bag configuration, ABS brakes on all four wheels, and traction control, this vehicle is rather safe. Additionally, the Forte's gas mileage ranges from 27 mpg in the city to 41 on the highway.
Volkswagen Beetle
The Beetle gets an average city mileage of 26 mpg and a highway mileage of 33 mpg. For more control, Tiptronic's manual or automatic Sport modes are available. The Volkswagen beetle is also an affordable option with a price tag of around $20,800.
Nissan Versa
Due to its low price and many safety features, the Nissan Versa is one of the most popular female cars. All models also feature manual transmissions. Nissan has safety features such as pedestrian detection, lane departure warning, and high beam assist.
Hyundai Tucson
Comfort and handling are just two of the reasons Tucson is so popular. The Tucson's interior is easy to maneuver, and it offers legroom and cargo carrying capacity.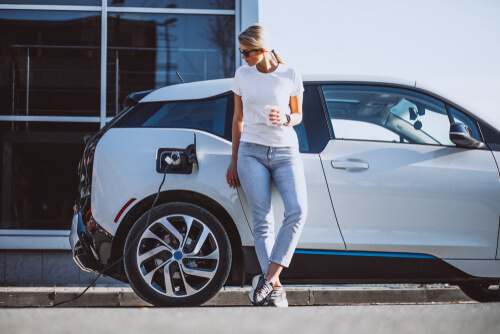 Surprising Yet Fun Car Driver Facts?
Studies have always suggested women are less safe behind the wheel than men, but new research suggests otherwise. Check out these fun facts:
77% more men than women die in car crashes, according to Carnegie Mellon University researchers.
Women aged 82-84 seem to die most frequently on the roads due to their frailty.
Driving older model cars increases the likelihood of injuries or death for middle-aged women.
People aged 40 and 50 have the lowest risk of dying in an automobile accident.
Thanks to car seats and cautious driving, four-year-olds seem to be the safest in the car.
It is not known whether weight, height and airbag features in a vehicle affect the variation in fatalities by age and gender.
Airbags inflate within 40 milliseconds of impact.
Cars are bought by women more often than by men.
60% of new cars are purchased by women.
New car sales are influenced by women 80% of the time.
Most people have driven a Toyota Corolla at least once in their lives.
A Corolla is an excellent choice for women drivers looking for a versatile vehicle.
The Corolla was built for the first time in 1966, and by 1974 it was the best-selling car in the world.
As well as facts about driving, also consider fun car facts to think about while you read further.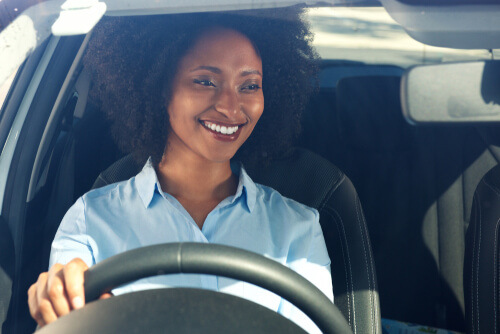 Interesting Yet Fun Car Facts
Did you know that the top car colors for women are red, black and silver? Having a good understanding of fun facts about cars is beneficial in many ways especially when one of your hobbies is cars. Here are some fun facts about cars.
A Swiss diplomat was fined $290,000 for speeding
Speeding fines in Switzerland are based on the vehicle's speed and the driver's income. The diplomat drove 137kph in his Ferrari through a village in which he earns $28 million.
In 1902, the first speeding ticket was issued.
If cars are produced every year, that means 165 000 cars are produced per day. The worldwide production of cars for ladies 2020 was 78 million.
A small number of Ferraris are produced everyday
165 000 cars are produced every 24 hours, but only 14 of them are Ferraris. Italy-based Ferrari produces luxury sports cars. Enzo Ferrari established Auto Avio Costruzioni in 1939, but its first car was built in 1940, and its first Ferrari in 1947.
Don't forget to stop at the red light
An average person stops at red lights for two weeks during their lifetime.
Over 30 000 parts make up the average car
As part of the 30 000 car parts, minor items are included, such as handle screws and panel pins.
Roads were originally built for cyclists.
Mercedes was Adolf Hitler's dream car
The infamous Nazi leader Adolf Hitler requested a car loan from a Mercedes dealer in 1924 to buy the 11/40 model.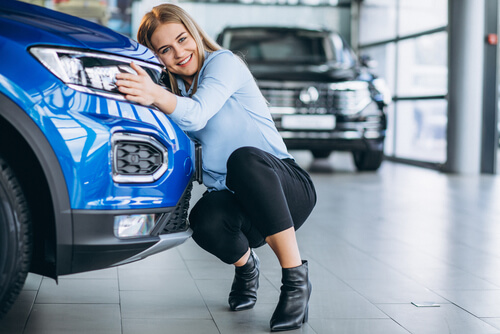 Women And Cars: A Relationship That Will Stand The Test Of Time
The relationship between women and cars has influenced the automotive technology industry. Are you one of the majority of people who love their cars? If you are, then selling your car may not be an option when you're moving to a new home.
Instead of selling your car you may want to consider transporting your vehicle. To ensure that your vehicle arrives at its destination safely, vehicle transportation companies offer valuable services.
We have discussed women and cars, plus some of the most popular female cars. Women in the automotive industry are transforming automotive technology. Now learn about the 15 most revolutionary automotive industry trends.