Reading Time: 4 minutes
In recent months, we have been approached by many dually truck owners who – in these uncertain times – wish to join the car hauling industry. If you're wondering "what is a dually truck?" or how you can get into the business, keep on reading.
First things first:
What is a dually truck?
A dually truck is basically a pickup truck with one distinct difference: it has dual rear wheels on both sides; in other words, they have four back wheels. Again, why? Well, the double rear wheels give these trucks additional traction and other features that make them powerful beasts when it comes to a tough day on the job. They also have:
Big, powerful engines
Heavy-duty springs
Heavy-duty shocks
Heavy-duty brakes
Some examples of dually trucks include:
2013 Chevrolet Silverado 3500HD
2014 Ram 3500
2015 Ford Super Duty F-450
2018 Chevrolet Silverado 3500
2019 Ram 3500
2019 Ford F-350 Super Duty
The Ford F-350, like many cars from this enigmatic brand, is sure to go down in history as one of the most popular dually trucks ever. It comes in the standard 6.2 liter V8 and the 6.7 liter turbocharged diesel V8. The truck features a wide range of driver assist features, such as adaptive cruise control – even for 30,000 pound loads! Then there's the rear-view camera, lane keeping assist, and blind-spot monitoring, all of which makes it easier for new car hauling drivers to adapt.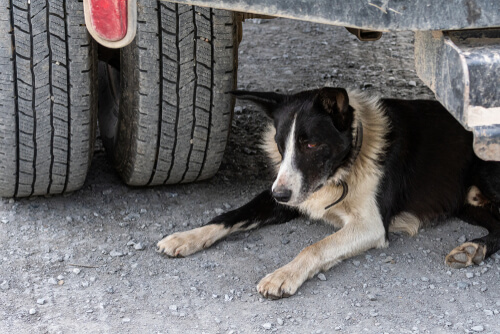 Dually Trucks for Heavy Hauling
A dually truck – also known as a one-ton pick-up – can carry heavy loads, and can tow large, heavy trailers in excess of 20,000 lbs. After all, that's exactly what the dual rear wheel truck was designed to do. It gives the truck a wider stance which increases stability when towing a trailer, specifically on windy roads. It also increases the maximum payload and towing capacities, making it perfect for larger, heavier hauls, such as 5th wheels.
Dually trucks are most suited to transporting payloads of around 7,000 pounds. This is best suited to consumer goods transportation (such as very large horse trailers or fifth wheel campers), but truthfully, there are several models that are well suited to the commercial market, such as construction, where they use these vehicles to transport workers and materials or tow heavy machinery to job sites. One of the leading advantages of these trucks is the variety and flexibility they offer.
However, as with every other type of truck, a dually's design lends itself to some disadvantages as well, including:
A less comfortable ride if you're not carrying a load.
Larger initial outlay when buying the truck.
Decreased fuel economy.
And it naturally makes parking a bit more tricky. The body is designed to be wider and heavier to accommodate the extra set of wheels.
Starting a Car Hauling Business With a Dually Truck
Wait, what? Yep, you read correctly. Recently, some short-distance car haulers have started using dually trucks to transport cars. If you own a dually truck and you've been thinking about a change of career, these questions will help you get a start.
Do you need a CDL to haul cars with a dually?
A CDL (Commercial Driver's License) is applicable to a commercial employee who drives heavy, oblong trucks. Some two- and three-car wedges fall below CDL weight requirements. At the end of the day, your Gross Combination Weight Rating (GCWR) and Gross Vehicle Weight Rating (GVWR) will determine whether you need a CDL.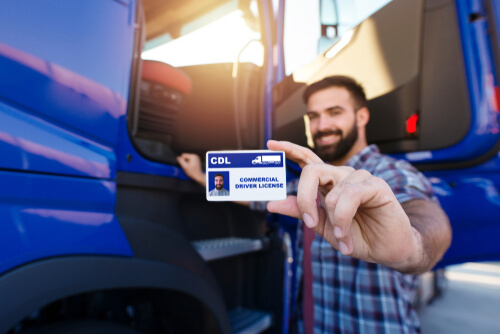 Do I need a Class A CDL to haul a truck and trailer?
There are various CDL classifications, and if you're going to haul cars, we recommend you get a Class A CDL. That's the heaviest class, which is fit for car haulers.
A Class A CDL is suitable for any combination of vehicles with a GCWR of 26,001+ pounds, provided the GVWR of the vehicles that are being towed is more than 10,000 pounds. With this certification, you are allowed to haul cars in a 7-0 car trailer in a fifty foot wedge.
How do I get a CDL?
Most people will go to truck driving school to get training and licensing. All of this can easily cost $3,000. However, in most states, you can get your permit and driving test without attending trucking school. We do not recommend that you go into the test blindly, however, especially since low cost options are available. It's a good idea to speak to experts in your state about the best way to go about it.
There's also the matter of taking the test in the same vehicle that you will drive when hauling cars. The key is to prove your knowledge in a car of the correct classification.
As such, if you're planning to haul cars, but take your class and pass the test in a dry van, you may face certain restrictions. For instance, if you attend in a dually truck with a trailer and it has no manual transmission, fifth wheel or air brakes, you might get a Class A CDL with manual, fifth wheel and air brake restrictions.
So, before you go for your CDL permit test:
Obtain a Medical Examiner's Certificate Form and Federal MER MCSA-5875 form;
Fill out your state's CDL application form;
Study the CDL Manual specific to your state;
Take your written CDL permit test at the DMV.
When it comes to buying heavy-duty pickup trucks, you might be the typical Ford vs. Chevy person. However, many heavy haulers rate the Ram 3500 HD the best dually. But don't let competition influence you. Instead, consider your requirements, your budget and the truck's specifications.
In terms of transporting cars using a dually, you will have to be truly competitive in the market, since you are able to only transport so many vehicles at a time and across short distances. Car hauling rates continue to go down, so you either need to have a paid-up dually truck, or you need to be prepared to slash your car hauling prices dramatically to beat the competition on short distance trips. A semi truck is a better option.