Reading Time: 7 minutes
Whether you need to move household goods or business stock or equipment during a relocation, Enterprise Truck Rental can assist with a variety of options, including pickup trucks and box-style moving vans. Enterprise has locations in 270+ locations in the US, as well as in Canada and Puerto Rico.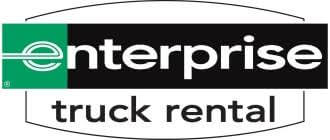 What makes Enterprise Truck Rental unique from other truck rental/leasing companies?
Doing a round-trip move
Need to rent a truck locally
21 or older
Cons: Enterprise is not ideal if you're:
Doing a long-distance cross-country move.
Looking for an all-in-one provider for your moving vehicle, packing supplies and auto transportation needs.
Availability
Enterprise offers a range of pickup trucks and cargo vans for relocation of large appliances, furniture, or mini-moves for the home or business.
Options
Enterprise Truck Rental offers local rental pick up trucks in three sizes and five cargo van sizes:
15-foot parcel trucks for 1-3 bedroom house moves. It has a pull-out ramp and seating for two people. This truck uses gasoline.
16-foot cab-over truck with lift gate is suitable for 3-4 bedroom house moves and has seating for three people. This truck uses diesel.
24-foot straight truck with lift gate is suitable for moving a 5+ bedroom household. It has seating for three people and uses diesel fuel.
26-foot straight truck with lift gate is suitable for moving a 5+ bedroom household. It has seating for three people and uses diesel fuel.
Lift gates are great for a DIY move, as it saves your back. You don't have to push heavy items up the ramp as you would with a hand truck.
Towing equipment is only offered for ¾ and 1-ton pickup trucks at certain locations. It's best to hire a professional auto shipping company to move your car across the country.
Note that the weight of a vehicle may vary based on the make, model, year and location.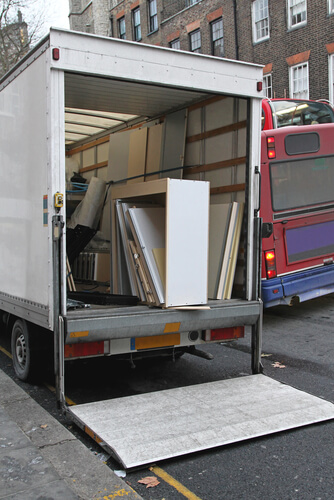 Additional Services
Although Enterprise offers hand trucks as well as furniture pads, they do not sell boxes or rent out car carrier trailers.
Pricing
Enterprise Truck Rental charges a flat daily truck rental rate and mileage charges. The eight standard options can be booked online at the company's website. However, if you are looking for a bigger truck, you could contact your local Enterprise franchise for a quote.
The rental fee includes some fees that other companies don't charge, namely a license fee and an additional driver fee.
You must pay a deposit by credit or debit card when you reserve a rental truck through Enterprise Truck Rental.
The price of an Enterprise truck rental depends on the equipment you hire, the miles driven and the time frame. Quoted prices exclude taxes, fuel and other fees.
Insurance
For an additional fee, you can purchase insurance from Enterprise. While it is optional, it is highly recommended. No matter how good a driver you are, road conditions and irresponsible drivers can cause damage to your truck and your cargo. Save yourself the hassle of lawsuits and finding large sums of money by investing in insurance.
Enterprise offers four additional products to cover you in the event of an accident, namely:
Damage Waiver
If you purchase this coverage, Enterprise Truck Rental agrees to waive your responsibility for the cost of any damage or theft of the vehicle. Pricing varies by rental location and vehicle type.

Personal Accident Insurance (PAI) and Personal Effects Cover (PEC):
This covers you and your passengers in the event of medical expenses and death in the event of an accident, as well as your personal effects transported in the truck. Since Enterprise will not assess the value of your existing coverage, it is up to the renter to ensure adequate coverage. Pricing of PAI and PEC cover varies by location and averages between approximately $5.13 and $13.00 per day.

Supplemental Liability Protection (SLP)
This third-party liability insurance provides renters and authorized drivers up to $1,000, 000 against third party liability claims. The pricing for this cover will vary by location and averages between $11.19 to $18.00 per day.

Roadside Assistance Protection (RAP)
This cover will waive financial responsibility in the event of chargeable roadside incidents such as fuel outages, lockouts and lost keys.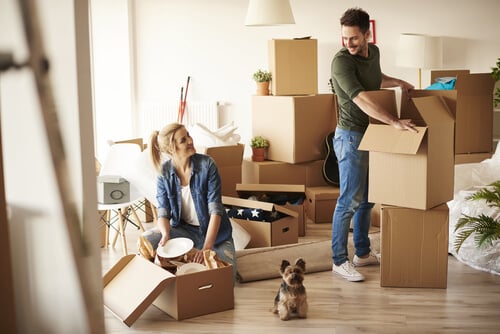 What else you should know about Enterprise Truck Rental
You must be 21 to rent a truck from Enterprise Truck Rental.
While Enterprise works similarly to any other truck rental company, the company has a few features that set it apart. It's important to read the fine print in terms of qualifying to rent a truck. You should also note that you have to return the truck to the same location from which you rented it. This can make it a costly option if you wish to use the truck for a one-way move.
Speak to your local Enterprise representative about it, as some locations do offer one-way truck rentals.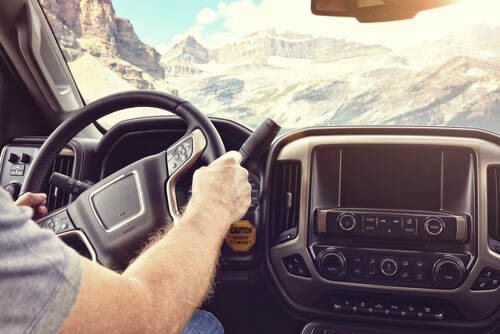 What do customers say about Enterprise?
Since Enterprise Truck Rental offers a variety of locations and different options, reviews tend to be mixed.
It is important to note that there are no mileage fees on the smaller vehicles that are available for rental.
The Enterprise website is easy to navigate, and to book smaller cargo vans and trucks.
Is it the best option for your move?
Enterprise Truck Rental is not as big as some of the other truck rental companies, but it is still popular enough, and offers affordable options for local, round-trip moves.
Also read our U-Haul Independent Review.
Enterprise Truck Rental – Your Questions Answered
Enterprise Truck Rental is small enough to make sure that our customers get hands-on, personal service—yet large enough to give you a wide range of options
How Much Is Enterprise Truck Rental?
How much does Enterprise Truck Rental cost? You can look at average daily rates of around $129 a day for moving trucks. This is just an average nevertheless, and rates as low as $89 for cargo vans and $228 per day if you need a 26ft box truck.
Mileage rates: The average rate per mile works out to around 33c p/m (location dependent).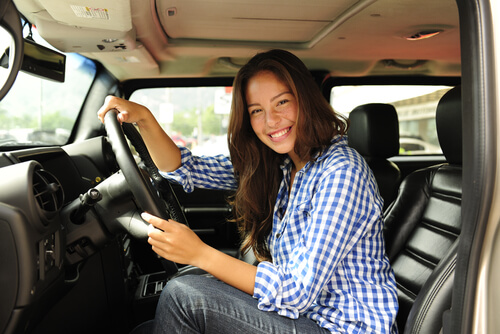 What Makes Enterprise Truck Rental Unique From Other Truck Rental/Leasing Companies?
In addition to daily and weekly rates, and seasonal and project-based pricing agreements, Enterprise Truck Rental provides customers with cost-effective and flexible alternatives to owning and leasing vehicles. People who rent trucks from the company especially value their industry-leading customer service and 24/7 roadside assistance.
How Long is an Enterprise Rental Truck?
How long is an enterprise rental truck, and "how to open back of enterprise moving truck rental" are two of most faq that we get asked. The second is easy: With more than two dozen different truck sizes, when you finally decide to rent a truck with Enterprise, you will be able to choose from everything from small pickups to 26ft box trucks that rival anything offered by its competitors. As a matter of fact, no other company offers more truck sizes. When it comes to one of the most frequently asked questions
Enterprise has the right truck for any move, whether you are just moving a piano, or everything you own. But be careful out there—Tire and Rim Lives Matter! We Un(g)ravel Pothole Damage and Your Car is a post that will be helpful to any driver today.
It may happen that a certain location may not have the exact model truck or pickup that you initially thought you wanted! Don't sweat it! Our dedicated and professional assistants will pair you with the perfect pickup or a titillating truck.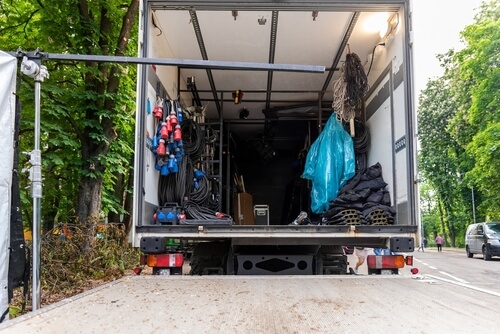 What Forms do you Sign to Rent a Enterprise Truck Rental?
Before we get to what forms you sign to rent an Enterprise Truck Rental, we can also ask, "Why would someone call an Enterprise Rental Truck?"
Let's start with the rental requirements.
Drivers must be at least 21 years old (18 in New York and Michigan with an additional young drivers fee).
Some vehicle restrictions may apply to non-commercial drivers between the ages of 21 and 24 (18 in NY/MI).
Renters under the age of 21 should contact Enterprise Truck Rental for more details.
Additional driver and underage fees apply where applicable.
For drivers who are 25 years and older, no restrictions apply.
You can add drivers when picking up your vehicle at the branch and driver's licenses are required for all drivers.
What Does Enterprise Charge for a Ram Truck Rental?
Enterprise Truck Rental use the services of a truck that is not just a truck, but more like a long time American tradition—The Ford F150, and our clients absolutely love the experience. Expect to pay around $80 a day excluding taxes and fees.
What are Some of Enterprise features and services?
When it comes to Enterprise Truck Rental how to get a good deal, we really hope that this page is informative. Let's have a look at what some of the features and services on offer is:
A Local move
Moving trucks, pickup trucks, and cargo vans for rent
Insurance when moving
Packing and moving supplies
Roadside assistance
Used vehicle sales
There are several additional cargo vans, pickup trucks, and stake-bed trucks available at Enterprise Truck Rental.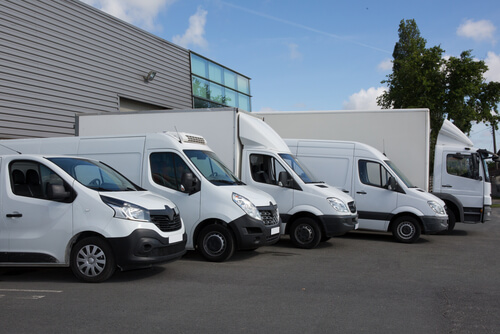 Enterprise also rents trucks for business purposes, which means that businesses can use the company's trucks for office relocation and freight. As a result, some Enterprise locations cater more to business renters than to household mover customers. Due to this, your local Enterprise retailer may have more large trucks than small vans… or the other way around!
What is the Emergency Contact Number for Enterprise ?
Call 888-736-8287 or visit your local Truck Rental branch for immediate assistance.
Who is Best Between Enterprise and Budget Truck Rental?
Asking that question can really be likened to how long is a piece of string? Enterprise has great customer reviews; in fact customer satisfaction rates highly with this company. Online reviews are among the highest in the truck rental industry, with superior service listed as their unique selling point by nearly everyone.