Reading Time: 6 minutes
U-Pack is just one moving company for moving house. With so many options to wade through, we decided to provide you with this handy review to help you make the decision easier. Nationwide Auto Transportation will show you how to ship a car to another state. If you want to know more about relocation services, be sure to also read our other reviews:
If you're into innovative new container move options, check out our PODS review here, or keep on reading to find out what U-Pack is all about.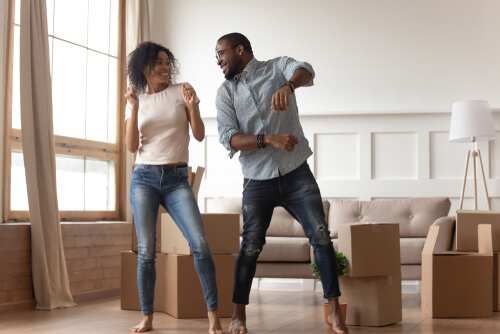 What is U-Pack?
According to the company's website, "U-Pack is the quick, convenient way to move long distance".
The company has facilitated more than 1,000,000 moves, and has an A+ rating on the Better Business Bureau.
How does it work?
Like PODS, U-Pack is a moving container company. Now you don't have to hire an expensive full-service moving company to do your packing, loading, transportation, and unpacking, and you don't have to drive a moving truck across the country. Simply order a trailer or a ReloCube (basically a shipping container) and pack your own household goods. The company will collect your cube or trailer and take it to your new home.
What sets U-Pack apart is that they don't only have containers, but trailers as well, and an interesting pay-for-what-you-use policy. Also, if you're going to be between houses for a period of time, you can easily place your things in optional temporary storage.
As is usually the case, there are a few small cons:
The company does not offer local moves.
Container locks are not included, so you must supply your own.
U-Pack doesn't have 24/7 customer support.
Services and Features
When you work with U-Pack, you have three days in which to load and three days in which to unload your goods. That's pretty generous, although other companies (U-Haul and U-Box) offer between thirty days and unlimited time. But then again, U-Pack also offers a live loading option whereby your metal container is outside your home for just a few hours. Sometimes you can't have a container picking up rust outside your home for days without the neighbors freaking out – sure, it's pressure on you, but at least that option is there. You're not forced to use a full-service moving company.
The company also includes a guaranteed delivery date, although this is not included in the initial quote.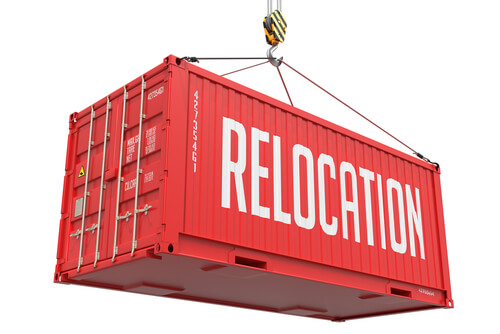 Trailers vs. ReloCubes
To make things simpler, U-Pack offers a small moving container or a large trailer.
You can either hire up to three ReloCubes, or you can hire a large trailer measuring 28 ft. x 8 ft. x 9 ft, which means it fits easily into a parking space. These large trailers can easily fit a four bedroom household's goods. It can be parked on hard-packed gravel or on a pavement, and sits approximately 48 inches off the ground, but it does include a loading ramp. You may have to obtain a permit to park a trailer that size in your neighborhood. If you're a bit over ambitious and don't use up all the space in the trailer, you can make use of the wooden partition provided. You will only pay for the space utilized by your goods.
Each ReloCube can fit the furniture and boxes contained in a single room. Made from weatherproof metal, the pod sits low to the ground, which makes it easy to load heavy items.
Pricing
Tired of calling around for moving quotes? Well, with U-Pack you get a full and final quote online. It's a fast and accurate process.There are no sneaky tricks to get you to call in and be pressured into buying additional services. You don't even have to provide your personal information until you're ready to save your quote.
U-Pack is great in that it offers the convenience of professional drivers and the budget-friendly moving containers. That means you pay less for the same level of service. Costs are minimized thanks to shared space, also known as less-than-load full shipping.
But what about the actual costs? Well, you're charged only for the cubes you use. The fees are all-inclusive and there's no deposit. If you end up using less space than your quote, your final bill could be equal to or less than your original quote.
How Much Does it Cost?
So how do you figure out what you'll actually end up paying?
U-Pack provides up-front pricing, but rates do vary from job to job. Basically, their rates fall mid-way between a truck rental and a full-service move.
The main cost consideration to bear in mind is the number of ReloCubes or the amount of trailer space you use. An important benefit with U-Pack is that you don't have to worry about the weight of your move. While this is a crucial element when you opt for a full-service move, your cost will not change with U-Pack if your containers are stuffed to the brim.
Other factors that come into play when it comes to U-Pack include:
Origin address
Destination address
Relocation distance
Seasonality
Day of the week
Availability of trailer or ReloCube
Storage
When you call for a quote, be sure to get a quote on both a ReloCube and a trailer to see which offers the best deal. If you have to order more than three moving pods, it will likely work out cheaper to get a trailer instead. However, a ReloCube is typically the cheaper option when it comes to small moves. Also, they will get you in less trouble if you place them on a crowded street or sidewalk rather than a trailer. The nice thing about a ReloCube is that it fits into a parking spot.
The company charges for each business day you keep your container. Schedule your pick-up for a Monday; that way you will have two free days (Saturday and Sunday) to pack.
Insurance
While full service moving companies offer full moving insurance, moving container companies usually only offer liability coverage. That means that you, the client, are responsible for any damages caused by you loading, packing and unloading the container.
Two types of liability protection are included in your U-Pack price:
Catastrophic Liability – If your goods are damaged en route or in storage due to an accident, theft, or fire, the value of your belongings will be protected by this coverage. It will pay $3.00 per pound per item up to $7,500 per ReloCube or $60,000 per trailer.
Carrier Negligence – If, after you have packed or loaded your household goods, damages occur due to the company's negligence, this insurance will protect you at $0.10 per pound per item.
They do offer enhanced carrier negligence options, at an additional fee. Availability and fees may vary by location, so do inquire with the local depot.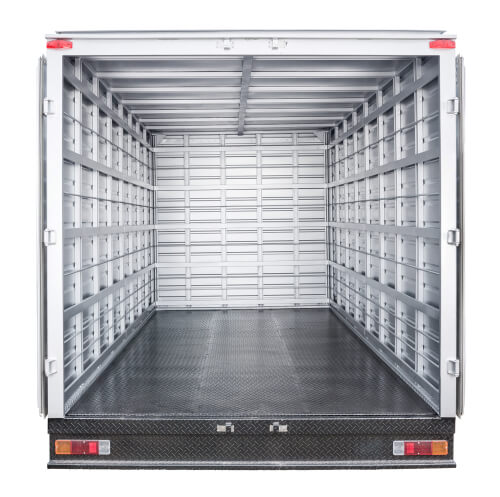 Paying for your U-Pack move
U-Pack accepts all major debit and credit cards. The company will charge your card for the full amount while your move is in transit.
Since some financial institutions have daily limits in place as a security measure to protect customers, they may decline the payment. Simply call your credit card company before the move and ask them to allow the transaction to go through and to ensure your pod or trailer is delivered on time.
Moving Tips
Thank you for reading our U-Pack review. Please don't hesitate to download our free Relocation Checklist to help you stay on track with all those many little (and big!) tasks related to moving house.
Finally, you may consider shipping your car. How to ship a car to another state? Do you park it inside your U-Pack container? It's definitely not recommended. Firstly, the insurance will not cover anywhere near the value of your car, and your auto insurance policy will not allow it either. Rather get a free car shipping quote and know that your precious baby is in the best hands possible. This option is particularly useful if you're renting a U-Pack ReloCube to send your kid off to university. Be sure to check out our deals on student car shipping.