Reading Time: 5 minutes
What is Budget Truck Rental?
Moving can be a costly exercise, but luckily, they're called Budget for a reason. Budget offers frequent discounts on moving van rentals, and a simple process with many locations across the US. Read our Independent Budget Truck Rental Review to find out if it's the right choice for your move.

Pros: Budget Truck Rental is a great option if you're—
Looking for moving truck rental discounts

Needing budget-friendly one-way

transport
Cons: Budget Truck Rental is not ideal if you're—
Looking for a guaranteed reservation

Need a specific truck size
Availability
Budget Truck Rental has over 1,700 locations in the US, with 30,000 trucks. Their strongest selling point is the affordability of their low base rates. These trucks are available for local and one-way home and office relocation.
Budget Truck Rental Options
The one snag with Budget is that they only have three types of vans available, namely:
12-foot trucks for 1-2 room (studio apartment) removals. The 12-foot trucks have a 3,100 lbs. Weight capacity and run on gas. These trucks don't have any accessories.

16-foot trucks for 3-4 rooms (or a one-bedroom home) and have a 3,400 lbs. Weight capacity. Equipped with a loading ramp, these trucks run on gas.

26-foot trucks are suitable for 5-8 rooms (2-3 bedroom homes) and have a 12,000 lbs. weight capacity. Equipped with a loading ramp and towing bar, these trucks run on diesel.
Budget Truck Rental also offers Ford F-150 pickup trucks for smaller moves, landscaping projects and similar tasks.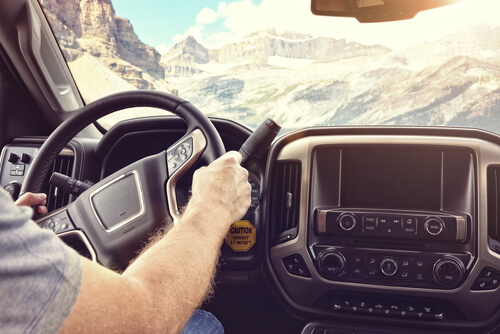 Additional Budget Truck Rental Services
Budget offers a wide range of add-on features at affordable rates to make your move much easier. However, it is important to remember that the accessories are available on a first come, first served basis.
Depending on your requirements, you can include the following equipment in your truck rental:
Hand trucks – These L-shaped, two-wheeled hand trucks are helpful when it comes to move heavy appliances and stacks of boxes without damaging stairs.
Car carriers – These trailers are suitable for all-wheel-drive and four-wheel vehicles. Carriers have a maximum weight capacity of 4,055 pounds and a width of 6-feet 7-inches.
Tow dolly – Need to move your car without adding more mileage to your car? A car dolly will lift the front wheels of off the ground, and allow you to pull your car behind the rental truck. Car dollies are available with 16-foot and 24-foot trucks on one-way moves.
Furniture moving pads – Available in packs of twelve, these three by five foot quilted pads help prevent furniture from scuffing and allows you to wrap fragile items such as mirrors. You can add moving pads to any truck or van rental.
PlatePass – This saves time when you pass toll gates.
A note on car shipping: Although it's easy to rent car dollies or trailers, it's less easy to actually transport a vehicle. Your car is a valuable possession, and you should care for it as such. Unless you have recent experience in towing a car across a significant distance, you should rather look into hiring an auto shipping company. Even professional auto shipping carriers encounter poor drivers, difficult road conditions and adverse weather that can make moving a vehicle challenging. Don't take any unnecessary risks.
Pricing
Budget Truck Rental offers affordable deals on trucks, and as per their sister company, Budget Car Rental, they have many locations and follow a simple rental process.
When you rent a truck from Budget Truck Rental, you will pay a $150 deposit. Truck rental costs are calculated as such:
Daily rental cost (Sunday – Thursday has a lower daily rate than weekends)

Mileage cost

Taxes and fees

Gas

Liability coverage

Add-ons.
Budget Truck Rental charges a package rate on one-way moves, whereby the estimated mileage is included in the overall cost. However, local moves are charged based on the exact mileage.
If you're moving to a different state, you should opt for a one-way move. However, bear in mind that rental rates differ from state to state. That means that your cost may go up or down depending on the two states between which you are moving.
Budget offers a range of discounts on top of already affordable base rates, including 20% off all orders by:
AARP members

with

local moves and 15% off one-way moves for EMT, fire and police members

on local moves and 15% off one-way moves for Motor Club members

with off local moves and 15% off one-way moves for Students

20% off local moves and 15% off one-way moves for Bar Association members

40% off one-way moves between select states.
Insurance Options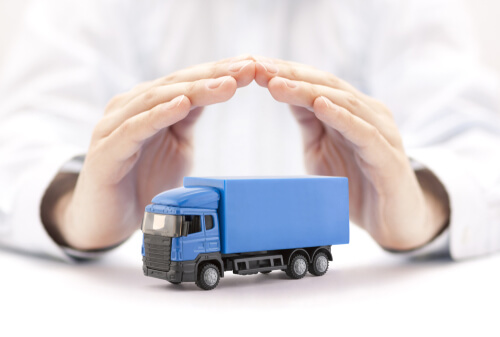 Budget Truck Rental offers three truck rental insurance packages, which may vary depending on the location. The plans include the following:
Complete Protection – Physical damage waiver, roadside assistance, supplemental liability and personal accident and cargo coverage.
Choice Protection – Physical damage waiver, roadside assistance, supplemental liability.
Value Protection – Physical damage waiver, roadside assistance.
Additionally, the company offers Auto Tow Protection which covers up to $15,000 of damage to any vehicle that is being damaged while it is towed by a Budget dolly or car carrier in the event of a collision, hail, fire or flood. This coverage can be added to any of the other protection plans.
What else you should know about Truck Rental

from Budget

The one challenge is that the company cannot guarantee truck rental reservations. They don't promise that you will receive the truck size you want at the location of your choice on the date and time you need it.

If your preferred truck size is not available, you will typically end up with a larger truck, but they will honor the quoted rate. This happens when other customers don't return trucks in the best working condition at the right time.
What do customers say about Budget Truck Rental?
Budget is a franchise with many locations in different states. As a result, there may be inconsistencies in terms of service levels throughout the various locations.
Customers love how easy it is to book a truck through Budget Truck Rental. The four-step process involves picking your truck, finding a location, choosing add-ons, and providing your personal information.
Some customers would have preferred a bigger range of truck sizes.
Is Budget the best option for your move?
If you're looking for an affordable rental moving truck, Budget Truck Rental is definitely the way to go. Their base rates are unbeatable, and they have fantastic availability across the nation as well as a variety of add-on services depending on location.
Also read: