Reading Time: 4 minutes
Auto shipping is a great alternative to holiday driving. If you're wondering "Can I ship my car to my holiday destination?" the answer is YES!
Believe it or not, but 2020 is hurtling fast towards and end, which means that soon, it will be the holiday season. Filled with multinational festivals and holidays, year-end is a time to connect with family after a busy year. This year, few people were able to travel with all the restrictions in place, so the year-end should be one for the books! Instead of traveling across the country to your loved ones, save (yourself and) your car some time and effort by considering auto shipping instead of holiday driving while doing your holiday planning.
Wishing You a Happy Holiday
Did you know that one-hundred million people travel for the holidays? That's right. The AAA Newsroom predicted that nearly 50 million people would hit the road for Thanksgiving, while 4.45 Americans would fly to their destination and a further 1.49 million would take trains, buses, and cruise ships. The organization was ready to rescue 368,000 motorists who were stuck with lockouts, flat tires, and dead batteries, many of which could have been prevented by either having their vehicles checked and maintained by trusted repair facilities. After all, this is an essential part of holiday planning.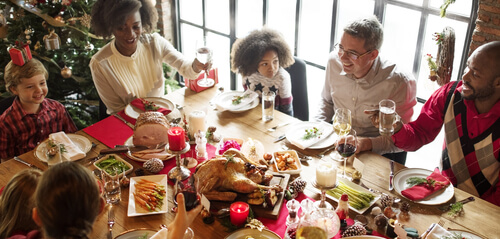 Car Shipping Beats Holiday Driving
Of course, shipping vehicles instead of driving is another fantastic way to avoid the side-of-the-road holiday blues. That may not be practical when you're heading to family two hours away; but if you have to cross multiple states, it might just be the perfect way to:
Avoid spending multiple precious vacation days on the road;
Dealing with stressful road conditions (construction, breakdowns, traffic);
And adding additional mileage to your car.
There might be a way to avoid it…
We all love a good road trip, but let's face it: it can take 10+ hours just to cross Texas. And if you're headed to the coast, you really have a long holiday road trip ahead of you. If you're dead-set on making the drive, be sure to read our road-trip prep posts:
You might be wondering if cross country holiday auto transport is a cost-effective option and whether there are companies that ship cars for the holidays. Well, you'd be happy to know that the answer is YES and YESS! Every year, Nationwide Auto Transportation ships cars for the holidays for individuals like you, for car dealers, manufacturers, and people taking vehicles to car shows.
These individuals don't have the time to spend days on end, driving across multiple states while adding wear and tear, or spending lots of money on rentals. Instead, they take advantage of seasons in car shipping to secure the best deal for their routes.
How much does it cost to ship a car for the holidays?
Thanks for asking! We have an easy-to-use, free online car shipping calculator that can give you a free, accurate estimate in less than a minute based on your specific requirements, shipping dates, and the details of your car.
From these examples, you can see it is clear that you should book your auto shipping sooner than later. Some aspects that increase the price include:
Seasonality
Destination
Distance
Condition of your car
Shipping type
Holiday Flying vs Holiday Driving
There are certain benefits to flying rather than driving. Some include the fact that you don't have to spend endless hours on busy roads, facing slow traffic and potential accidents and breakdowns. At the same time, shipping your car means that you don't have to pay for gas and toll roads. Why? Because your car shares the cost of transportation (fuel, space, tolls) with all the other cars on the carrier.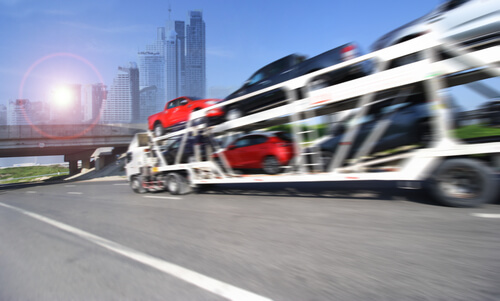 Gas prices fluctuate over time, but when gas prices are low, we pass those savings on to you.
Other benefits of shipping your car include:
It will help maintain the value of your car
You won't have to rent a car
You can spend your time better
Are you thinking about flying and having your car transported these upcoming holidays instead of holiday driving? Then head on over to our free online calculator to get a quote based on the details of your car and your dates.