Reading Time: 11 minutes
Until a few years ago Jeff Bezos was driven to work by his wife in a Honda Accord. That might leave you wondering how rich is Jeff Bezos? But don't be fooled by this level of humility; you don't buy a mansion with sufficient garage space to fit a plane (he owns one, by the way) if you don't utilize the modern wonder of luxury auto transportation…
Nationwide Auto Transportation knows that moving a luxury vehicle is not always as simple as driving it cross country. We take the ultimate care of your investment. How? We use specialized enclosed auto transport to deliver your supercar safely and to any destination. Read on to learn more about about the world's richest man. Ever wondered: just how rich is Jeff Bezos?
[More after the jump]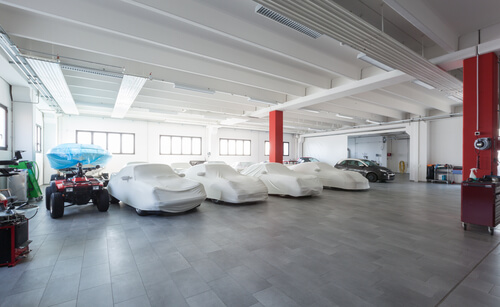 In the Beginning… There Was Amazon
Jeff Bezos started the global retail giant, Amazon from his garage in Bellevue, Washington as an online bookstore. He came up with the idea while on a road trip from New York to Seattle. The 30-year old entrepreneur had recently married, as well as quit his job on Wall Street to pursue his vision.
Today people from across the globe can order nearly ANYTHING you can set your mind to. From electronics, video games, and software; to food, furniture, jewelry and toys.
When Amazon went live on July 16, 1994, it had 10 staff members and Jeff Bezos was taking parcels to be posted in his 1987 Chev Blazer. Bloomberg reported that Bezos' wealth soared to over $12 billion when Amazon went public in 1997.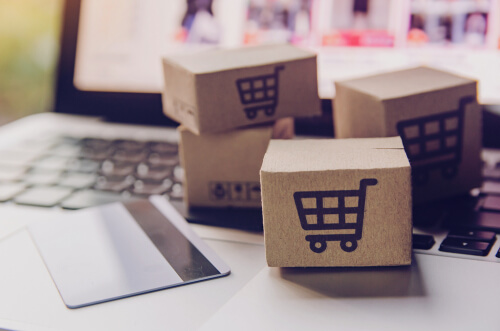 DID YOU KNOW? Jeff upgraded to a Honda Accord in 1997 and reportedly used it as his daily car until 2013
The dot-com boom of the early '90s ended with many companies going bust. In stark contrast, Amazon has grown from $510,000 in 1995 to hold a valuation of approximately $1.7 trillion with record fourth-quarter revenues that exceeded $125 billion in 2020.
How rich is Jeff Bezos now? Well, if this is any indication—which it is—in September of 2018, Amazon became only the second company, after Apple, to be valued at more than $1 trillion.
How rich is Jeff Bezos to be able to say, "Beam me up Alexa, and send my drone"?
Bezos made a cameo appearance in Star Trek Beyond as an alien in 2016. Bezos has been a Star Trek fan since childhood, and is listed as a Starfleet official in the movie credits on IMDb.
Amazon reported to The Seattle Times in early 2018 that it had streamlined its consumer retail operations so that it can focus on growing segments such as digital entertainment and Amazon's virtual assistant, Alexa.
But a better question than "how rich is Jeff Bezos?" would be: how did he get so rich and how does he stay so rich? Well, by listening to consumers' needs.
Amazon CEO Jeff Bezos made headlines in early December 2013 when he announced a new, experimental initiative by Amazon called "Amazon Prime Air," which uses drones to provide delivery services to consumers. The drones can carry boxes weighing up to five pounds and travel within a 10-mile range of the company's distribution center, according to him. Prime Air delivered its first package in Cambridge, England, on December 7, 2016.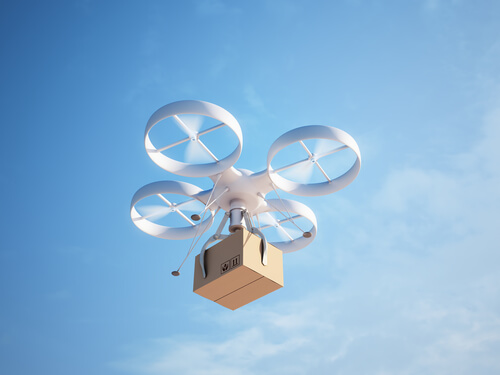 Headlines in The Washington Post – "Jeff Bezos reaches edge of space, returns safely on Blue Origin"
Bezos made headlines worldwide on August 5, 2013 when he purchased the Washington Post and other publications affiliated with its parent company, The Washington Post Co. for $250 million. This meant the end of the reign after four generations of Grahams over The Post Co.
The organization was profitable by 2016. Post's revenues increased by double digits for three straight years after that, with an ad revenue over $100 million. As of June 2019, Amazon had 86.4 million unique users, surpassing The New York Times digital in unique users.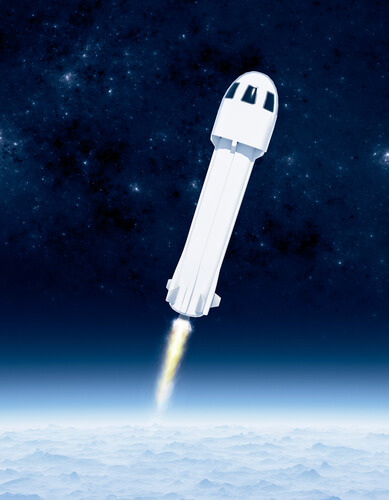 Blue Origin
He established Blue Origin in 2000 as an aerospace company that develops their own technologies to reduce the price of space travel so it is more affordable for paying customers. This company operated quietly for more than 15 years until 2016. Bezos sent invites to the media to pay a visit to the centre of operations in Kent, Washington, south of Seattle. As he described it, humans would visit space and eventually colonize it. Blue Origin was to be funded by selling $1 billion of Amazon stock annually, Bezos promised. The launch of Jeff Bezos' rocket past the edge of space happened on June 20, 2021. Starting from the improbable spaceport he built in West Texas (the rocket practically stands parked on his porch), he fulfilled his lifelong dream of becoming a space explorer (he is an avid Star Trek fan) and contributing to the advancement of humanity.
Amazon.com
At least 615 million visitors each year visited the amazon.com domain by 2008, but by 2016, more than 130 million people visited Amazon's U.S. website every month. The company has invested heavily in server capacity to deal with heavy traffic during the holiday season. Alexa Internet rankings place amazon.com third in the U.S. and 11th worldwide.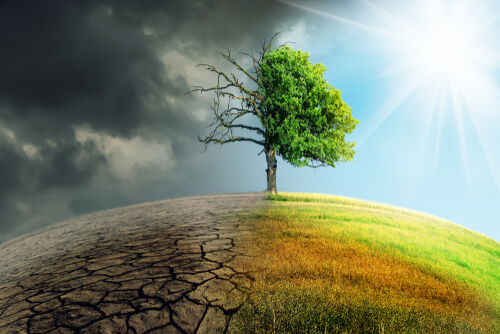 We need to take all heavy industry, all polluting industry, and move it into space. And keep Earth as this beautiful gem of a planet that it is.

Jeff Bezos
Earth Fund
How rich is Jeff Bezos? Rich enough to (hopefully) save the planet!
Bezos announced on February 17, 2020, that he was launching the Bezos Earth Fund to tackle the potentially catastrophic results of climate change. In addition to spending $10 billion on the initiative, Bezos has pledged to issue grants and provide funding to any effort that offers a realistic chance of preserving the environment.
Introducing The World's Richest Man – Who is Jeff Bezos?
On January 12, 1964, Jeffrey Preston Bezos was born in Albuquerque, New Mexico, to Jacklyn Gise Jorgensen, a teen mother and Ted Jorgensen, his biological father. They were married for less than a year. At the age of four, his mother remarried Cuban immigrant Mike Bezos.
The Early Years
In 1986, Bezos earned a degree in computer science and electrical engineering from Princeton University. He graduated Summa Cum Laude. As a boy, his parents' garage became a laboratory, where he played around with electrical gadgets, fascinated by how things worked. When he was a teenager, he moved with his family to Miami, where he developed a passion for computers and graduated valedictorian of his high school. His first company was the Dream Institute, an educational summer camp that he founded while still in high school.
From Wall Street to Amazon
In 1990, he became the youngest senior vice president at the investment firm D.E. Shaw. Bezos left his lucrative job four years later to start amazon.com, the online bookstore that became one of the biggest success stories on the Internet. Before opening the business that he named after the world's largest, meandering river, Bezos requested 300 people that he knew to do a beta test on his website. Before launch, a small number of people started working on software in his garage, but eventually they increased their scope to a small house.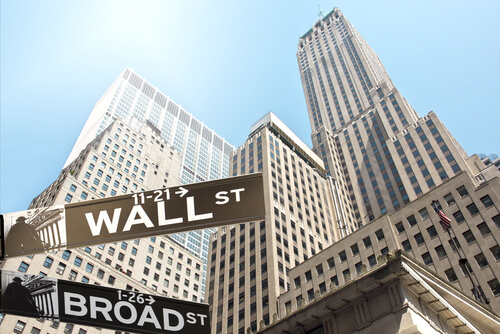 A Tuttle Tale
While Jeff Bezos was Senior VP at D.E Shaw, he met and fell in love with Mackenzie Tuttle. Tuttle was an admin assistant working to support a career in writing. They got engaged after dating for three months and got married in 1993, not too long before Amazon exploded the internet.
Bezos met MacKenzie Tuttle when they both worked at D.E. Shaw: he as a senior vice president and she as an administrative assistant to pay the bills to fund her writing career. The couple dated for three months before becoming engaged and married shortly thereafter in 1993.
While Jeff Bezos' family life is fairly low key it is understood that MacKenzie played an intrinsic part in the set up and growth of Amazon. She assisted in the creation of Amazon's first business plan and was their first accountant. Although soft spoken and erudite, she publicly supports the company and now, ex-husband.
Tuttle was taught by Toni Morrison while at Princeton. She published 'The Testing of Luther Albright', her first book, in 2005, and Traps, her second novel in 2013.
The couple, who were married 25 years, divorced in 2019. As part of the divorce settlement, Bezos's interest in Amazon was cut from 16% to 12%, making his stake nearly $110 billion, and MacKenzie's about $37 billion. In a media announcement, MacKenzie pledged to donate at least half her wealth to charity.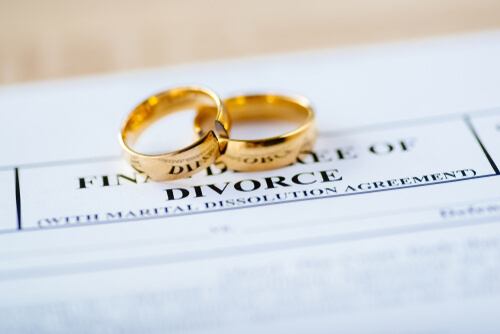 Jeff Bezos' Children
Jeff Bezos and his ex-wife MacKenzie are the parents of 4 children – 3 sons and a daughter adopted from China. The eldest son, Preston, was born in 2000 and attends Princeton University. We do not know the names of his other two sons or adopted daughter. According to reports, Bezos and his ex-wife share equal custody of their children.
DID YOU KNOW? Astrophysics scholar Neil deGrasse Tyson made a comment in August 2020 that Bezos's net worth could wrap around the planet 180 times. Then it can go to the Moon and back 30 times. The leftovers can be stacked up to a height of six miles.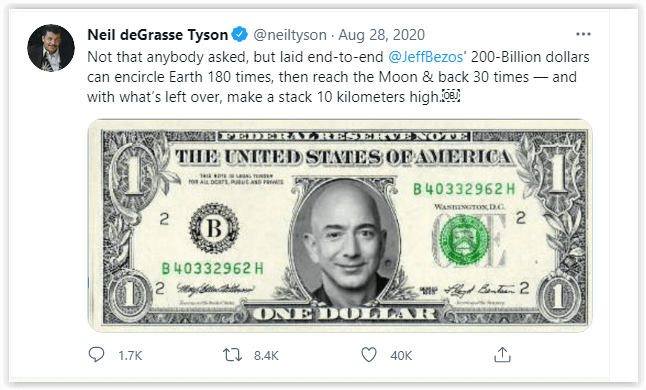 Where Does the Man Who Sells Everything Live, and What is his Garage?
I am pretty sure you must have wondered what Jeff Bezos' house looks like? Although the billionaire has handed over the CEO reins of Amazon to Andy Jassy, he still holds the title of richest man in the world – and he has the property portfolio to back it up:
Apartments in New York City at $80 million – Close to Broadway in the theater district, the four condos on Fifth Avenue have a combined floor area of 20,000 square feet. The penthouse has three lower floors with a total of 15 bedrooms and 14 bathrooms; everything is lined with Italian marble, and there is an abundance of open living areas. As well as a 24-hour concierge service, the building offers a movie room, games area, fully equipped gymnasium and golf simulation.
Home in Washington at $23 million – The billionaire owns a converted textile museum in Washington DC, that he purchased in 2016. This historic building, constructed in 1912, is situated in the capital's upscale Kalorama district, where the Obamas and Ivanka Trump live. A covered driveway links his property to the one next door, which he also owns. Nearly 27,000 square feet of living space are spread across two buildings on the property, making it Washington's largest residence.
Los Angeles mansion at $165 million – The online giant shelled out $165 million for the palatial mansion of David Geffen, ownership of which Bezos purchased in February 2020. This was the largest real estate deal in California history, according to the Wall Street Journal, and was conducted on Geffen's yacht, The Rising Sun. Over eight acres of property, the mansion spans 13,600 square feet, two guesthouses feature a pool, a golf course includes nine holes and a tennis court. In addition, it features a European garden, a "rock lagoon" pool and spa, and waterfalls.
Spanish-style mansion in Beverly Hills at $24 million – According to the property's listing, it was equipped with a greenhouse, a sunken tennis court, a swimming pool, four fountains, and a six-car garage – don't forget the 7 bed- and bathrooms.
Jeff Bezos and his Space Ranch
30,000-acre 'Space' ranch in Texas – Van Horn is where Jeff Bezos lives out his childhood dreams of 'Star Trekking". The gigantic estate not only has a fantastic mansion and 12 sleeper bunkhouse – this is the base for Blue Origin, where Blue Shepherd is launched from… and returned to.
Mansions in Medina, Seattle at $63 million – Medina is also home to Bill Gates. The small city with a population of only 3,000 residents offers relative security and private beaches, which attracts billionaires. Bezos owns two properties here.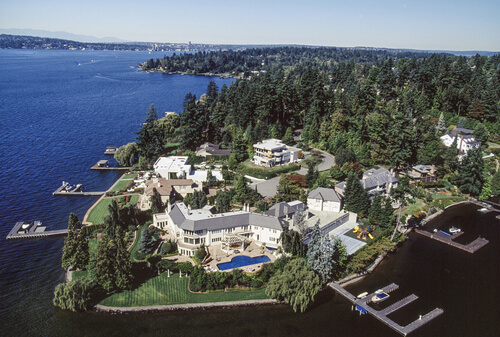 Other properties
According to the 2017 Land Report, Bezos is the 28th largest landowner in the country. The property empire he has is worth at least $400 million.
A $7.6 million Manhattan condo purchased in 1999
He bought the Washington house to "protect privacy" across the street in 2020 for $5 million
The Beverly Hills mansion next door to his four-bedroom property was purchased for $13 million in 2017.
DID YOU KNOW? Bezos is so rich that spending $88,000 for him is the same as spending $1 to the average American.
How rich is Jeff Bezos if he drives a Honda?
"A perfectly good car," is how Jeff Bezos described the 1997 Honda Accord that he had driven (or was driven by Mackenzie) until around 1993. He was worth about $10 billion at the time.
Since then he has not only invested in a luxury super yacht rumored to cost more than $500 million and a $65 million Gulfstream G650ER private jet… His garage sounds like something erotic anyone who like engines dream about:
1997 Honda Accord – The first car purchased by Amazon's ex-CEO
Cadillac Escalade
Ferrari Pininfarina Sergio – $3 million – Bezos' cheapest supercar
Bugatti Veyron Mansory – $3.4 million – His favorite
W Motors Lykan Hypersport – $4 million
Koenigsegg CCXR Trevita – $4.8 million – The fastest
Lamborghini Veneno – $5 million – The most expensive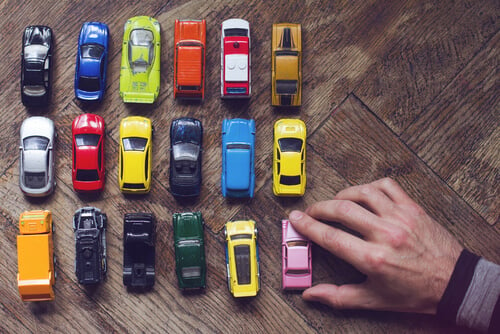 You have a luxury car, but how will you transport it?
Not all of us might be billionaires like Bill Gates, Elon Musk or Jeff Bezos but for those privileged enough to own a luxury or supercar (See what other celebrities drive)…
But we at Nationwide Auto Transportation know how precious your investment is to you. That's why we take extra special measures to ensure your luxury vehicle arrives at its destination in the same condition in which you left it with us.
We Will Transport Any Luxury Vehicle to or From Any Destination…
(in continental USA)
Or even a non-luxury vehicle. Any vehicle at all, really…
We all know that delivering a car is different from sending a box of parts. Transporting cars across the country requires careful planning and making sure the right transport vehicle is utilized. Although open vehicle shipping is completely safe, most owners of luxury or classic vehicles opt for enclosed auto transportation. Large vehicle transporters or covered or enclosed semi-trailers are used:
Enclosed Trailer – With this delivery method, your one-of-a-kind luxury, vintage, or sports car is further protected and safe. The containers are made of impact-resistant materials and have four walls and a roof to withstand any possible damages that may be caused by external elements. Additionally, they can withstand high pressures. For international transportation, luxury cars are usually transported by air or by sea.
Air Freight Shipping – Whether you are shipping your luxury car domestically or internationally by air, it will reach its final destination much faster than by sea. However, this is a pricy option. But you can rely on us shipping your car to or from the air terminal.
Ocean Freight Shipping. The most common method of transporting vehicles abroad is by roll-on/roll-off (RoRo) or by container. RoRo services involve rolling a car onto a vessel and securely fastened to a platform. The container service, however, provides additional protection since your vehicle is enclosed in a container and rolled out onto the vessel before boarding. Once again, Nationwide will bring your car safely to or from the US seaport for cars.
If you are planning to move your luxury, collectors or exotic car anywhere, use our car shipping calculator to request a free quote.