Reading Time: 5 minutes
So you're thinking of relocating? Sometimes, a change is as good as a holiday. That's why so many people make the trek from up north to the warmer climes when the frigid season starts to wrap its icy claws around the upper states. The Lone Star state is one of the best snowbird locations in the U.S. and those are the same reasons people give for moving to Texas permanently. Not only does it put an end to snow shoveling, but it gives you a great excuse to tuck into some prime beef rump on a regular basis.
Need to ship your vehicle south for the winter? Check out what to expect from winter car shipping.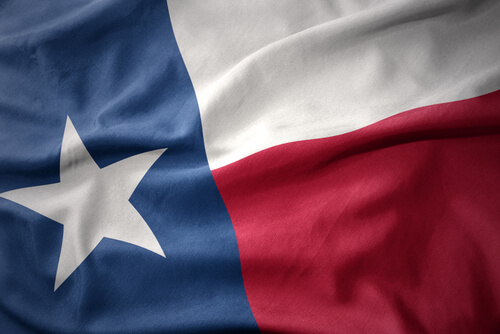 What People Love Most About Moving to Texas
Texas is everything you see in the movies. Cowgirls in cut-offs and boots, huge steaks, cowboys with trucks and dogs, horses, and guns (often sold at gas stores). If you love chili, you'll get to eat it the right way – with spicy meat and tasty chili sauce. Speaking of food, barbecue is a big thing in Texas, and the people will deep fry anything, including lattes.
Texans have incredible state pride. Most people wear cowboy hats and boots, but not everyone wears it all the time – just as not everyone has a gun. Every party, big or small, includes western line dancing, and the first day of deer season is a big big deal.
The people of Texas are polite and friendly, and they basically have their own language. And "fixin to" is basically the state verb.
But there's more to moving to Texas than just the people, food and atmosphere that you'd find in cities like El Paso, Tx.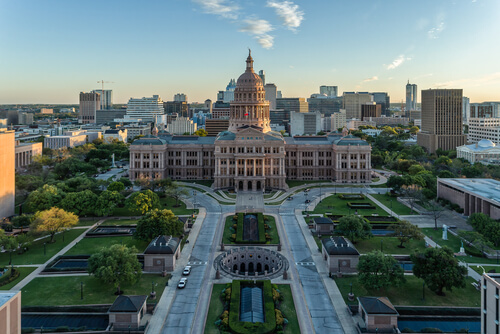 Plan Your Texas Relocation: What you need to know before you move to the Lone Star State
Before moving to Texas, you need to make sure that it will make financial sense, and that you will be able to deal with the unique attributes of the state in the long term. Yes, Texas is a great place in terms of culture, but it may not be for everyone. What we don't often think about when talking about Texas, is the fact that the state has several very diverse cities and affordable housing, to name but a few.
Finding work when you move to Texas
When it comes to job creation, Texas has a good record. Yes, there has been a slowdown in the gas and oil industry, which has led to layoffs and a delayed growth rate. However, the state continues to grow and create more job opportunities are large firms make the state their home.
Part of the reason why so many people are moving to Texas can be attributed to some major employers, such as Shell and other giants in the energy sector. For that reason, the economy of the state will rise and fall along with energy prices. Living costs are lower in Texas than in California or New York (and many others) as a result.
Strong Economy
Many other industries are strong and important in the Texas economy, including the service sector, hospitals, universities and more. In 2017, more than fifty Texas companies were included in the Forbes 500 list, including Airlines, Exxon-Mobil, and AT&T. Texas ranks fifth for job growth in the U.S. Of course, it is always best to ensure that you have work before you make the move. The largest employers include continuing education sectors, IT, energy, gas and oil.
For the most part, Texas is great for people who don't enjoy paying taxes. Texans don't pay state income tax and their sales tax is not too bad. However, some counties and cities add their own sales tax, which means local taxes can be steep. Additionally, property taxes are among the highest in the country. Property tax is high in Texas, with the average household spending in excess of $3,000 in property taxes a year.
However, homes are quite affordable in Texas, and that is one of the reasons why the state is currently booming. The median home value in Texas is $197,300 and the median rent is $987. You don't have to buy a farm if you're moving to Texas. There are many different accommodation offers for everyone. From family-friendly neighborhoods with spacious homes to apartments or farms, you're bound to find your ideal rural or urban living situation.
Texas is a Great State for Kids
If you have kids, you'll be in luck. Texas is a great place to raise families. The state has some excellent schools that constantly receive high ratings for superior safety policies and great teachers.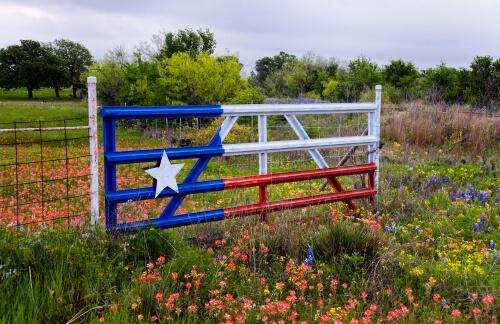 Roads in the major hubs are busy with commuters making their way to work. That's an important consideration when you decide where you will live when you are moving to Texas. Public transit in Texas has some ways to go to match that of other big cities in the U.S., which is why it is important to bring your own car when you move to Texas. There are two major highways that cross Texas, including the I-35 that runs north to south and the I-10 that runs east to west, and auto shipping companies use these roads to deliver cars to clients across the state.
You're allowed to use your unexpired driver's license from your previous state for up to 90 days after moving to Texas before converting it to a new Texas drivers license.
If you wish to vote or attend any schooling in Texas, you must attain residency. This is also necessary for tax purposes. You must first establish a place of residence and reside there for a year before you will be considered a qualified resident. This goes for students, too. Your dependents will also be classified as residents at this point.
Tools for your Texan Relocation
Relocating is a big decision that includes a lot of planning, work, and change. It's not for the faint hearted. But at Nationwide Auto Shipping, we aim to simplify processes for you when you decide on moving to Texas. That's why we've created a relocation checklist for you. Download your free copy now, and don't hesitate to get in touch if you need a free quote on auto shipping for your car, motorcycle, boat or RV.