Reading Time: 7 minutes
As colleges and unis start opening amidst the pandemic, parents and their children all over the country start the yearly college student auto transport debate and in this post we look at both sides of the coin to help you make a more informed choice
Nationwide Auto Transportation assists hundreds of students and their parents annually by shipping their cars safely and affordably from home to school… and vice versa.
Buying your first car? Here's how to get the best wheels for your needs.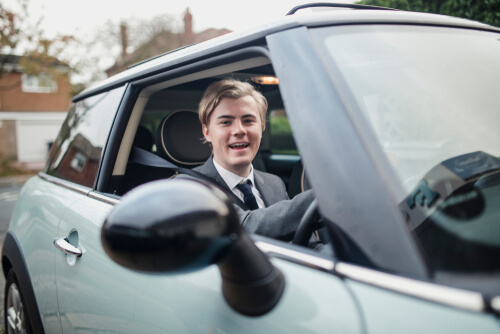 College Car Shipping 101
The Omicron variant has thrown a spanner in the works of the educational system, and has also added another tick in the "take car to college" column as more people try to avoid crowded public transport systems. Be sure to understand how that factors into car shipping time frames.
As I said before there are arguments for both sides and many people will try to dissuade you from taking a car to campus. "It's another expense!" "What about parking?", etc. Yes, having a vehicle when you are studying can add a few extra costs like fuel and maintenance, but it also comes with perks that you would not have without your own car—with the biggest being the freedom of being able to go anywhere that you want, when you want!
If you are considering having a car on campus, you should read our post Getting a Driver's License in the US: Essential part of college prep, and the points below should help you decide whether it makes sense to ship your car across the country to your university.
College Student Car: Balance Your Wants and Needs
Parents and other well-meaning people often ask whether college student auto transport is really necessary to transport your car across the country when you head to, or back to, college… and it is a rather valid question. If you are going away to school, and you will be living off campus, the answer is yes… meaning that you will essentially be a commuter student. So, why else would you want a college student car available?
Possible internship where you need to get to your workplace and back
Public Transport is not the best – and you want to avoid it anyway
You can go home, or wherever, whenever the mood grabs you, which is especially comforting when it comes to moving to the other coast…
Cultural attractions
Social life
Needs and goals not related to your academics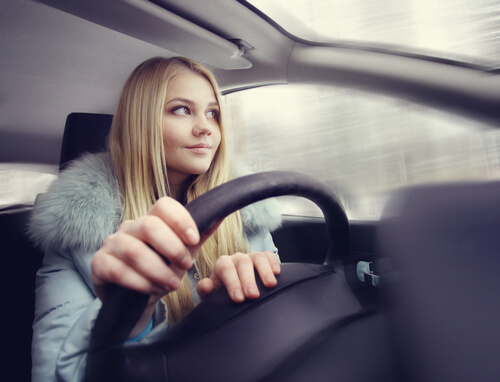 There are hundreds of auto transporters nationwide, so when it comes to Nationwide Vehicle Shipping: How Do I Choose a Safe & Reliable Auto Transport Company?
Newsflash: Omicron causes delays
Due to a resurgence of COVID-19 and fears that the Omicron variant is more transmissible, dozens of colleges and universities are moving the start of their 2022 semesters online. However, some institutions aren't sold on the virtual experience or aren't in a position to make the transition so they have decided to extend winter breaks for students. Many plan to resume in person after a few weeks delay, with some opting for a January 31 return if everything goes well. To read more on how COVID-19 influenced the opening of unis, click HERE.
This gives you some time if you have not yet made up your mind about taking your car to university or college. Nationwide Auto Transportation are experts at getting cars safely across the country – click on the link for your FREE, NO-OBLIGATION QUOTATION.
What are the Costs to Ship a Car to any Campus?
We have mentioned previously that there are obvious expenses that you incur when you use college student auto transport to bring your car with you to campus:
When you drive your car to college or across the country, it costs money
Maintenance
Insurance
Gas
Parking permits on and off campus
If you are lucky enough to have parents that are in a financial situation to help you get your car across the country, or state, to your place of study, you are in a very privileged position and the cost of owning a car won't rest completely on your shoulders alone.
As a college student, you might want to know how to drive to prevent damage to your car. Here are some additional tips for caring for your vehicle.
On the other hand, if you're paying your own way, and worried about shipping a car and the overall cost of car ownership, you may be reluctant to take your car with you… but have you looked on the flip-side and realized that college student auto transport may even end up saving you a few dollars… or even make you some extra $$$?
College Auto Transport | The Cost of Owning a Car
The cost of owning a car can be high, but so is everything else on a college campus as shops and eateries charge the highest prices—simply due to the law of supply and demand, and who is going to stop them?
You could save a lot of money by shopping for essentials at a discount supermarket rather than spending an arm and a leg at the on-campus cafes. Having a car also allows you to road trip home for the holidays, and what's more fun than a road trip? Healthy Road Trip Meals and Snacks: What Are Your Choices? Is the perfect post to read before heading home for your next holiday.
Furthermore, having a car makes it easier to get off-campus employment. In most cases, these will pay more than work-study jobs, and you can even find paid internships in your field.
Are you ready to transport your vehicle with Nationwide Auto Transportation? Call 800-311-7073 to speak with one of our car shipping experts. Get an estimate immediately.
A Car in College Means Freedom
According to Hap.org, approximately 30 percent of college students feel homesick in some way, and 70 percent of freshmen get severely homesick. When the tears and hollow feeling in your tummy gets too much, you can hop in your car, and drive home for a hug, even if it is hours away. No worries about expensive flights or weird bus and train schedules – you are the master of your own destiny. When you have a car on campus, your parents may be surprised at how frequently you get home.
The world (or at least America) is your oyster when you have a car as a student. Imagine trying to organise a weekend of sightseeing or just rambling about, if you do not own a car!
It's pretty tough to accomplish when you're spending hundreds of dollars on transport every weekend! A car lets you see a lot in just a couple of days without breaking the bank… and when you take a mini road trip with friends, it is even more affordable!
Your Car can Help you Stay Safe
Public transportation as a rule, is pretty safe—but the more time you spend on public transport – the more chances you have of something going wrong —and seriously—who has the time to sit and wait for the next bus or train when you have a life to live?
Shipping your car across country lets you decide when and where you can commute. There is comfort in knowing that you can leave an uncomfortable situation at any time and that staying out later than the train runs will not mean a long walk home in the dark.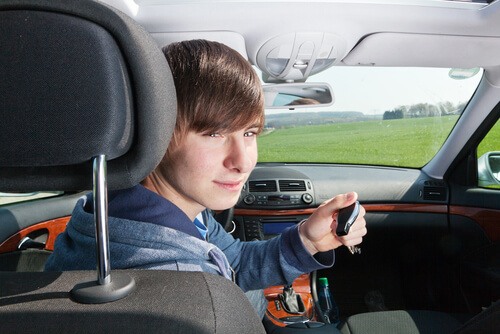 Your Time is Valuable
Attending a college or university is much like walking a high wire across the Grand Canyon: Classes, work, study, family… and a hectic social life… shoot, I nearly forgot homework! All this needs to find a place in your life to make sure that you do not get completely freaked out and lose your mind – relying on public transport is akin to doing your balancing act with flaming swords and live lions – very difficult!
Without a car even simple errands like buying feminine hygiene products or a chocolate, can become a not nice adventure without a car—especially if it is winter and the weather sucks. Your quick five-minute drive in your own car can become a Jumanji experience on public transport in bad weather!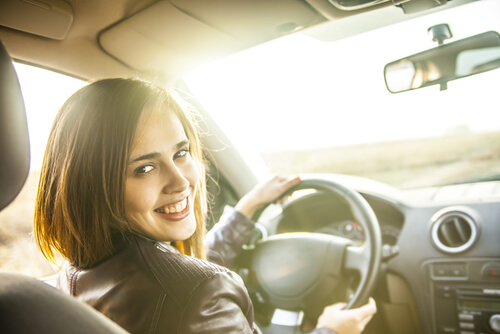 Driving Isn't Necessary When Shipping to College
You really want to have your car with you at college, but it is so far to drive by yourself as a relatively new road user, so what are you to do about it? Did you know that you can ship your car to your school, instead of driving it? When the semester ends, you just ship it back home—in the meantime your car is there for shopping, road trips and socializing. If you factor in gas, hotels, and other road-trip necessities, transporting a car across the country is usually less expensive than driving it yourself… and college student auto transport is really convenient.
In Terms of Convenience, Shipping is #1
Student drivers, who have their cars on campus, have a lot of advantages, and can be pretty popular. If a friend needs a ride or you are out of toilet paper or beer, having a car is invaluable. It is so much easier packing all the groceries your mom has bought into the trunk, than to try and lug it all home on public transport—and still impress that cute girl you like so much.
Having said that, before you decide that shipping your vehicle across the country is a good choice, do your research. Below are a few tips you might find helpful:
Find out how the parking situation is on and off your campus. It is much more difficult to own a car in New York City, where side-by-side parking rules still befuddle longtime residents, than in downtown East Lansing and Michigan State University.
Make sure you stay within your budget – Identify how much of your cash you can reasonably put toward gas and insurance now by creating a realistic, adult budget and think about how you can reduce your college expenses to afford a car?
You could make extra money with your car. You can use your car to drive to and from internships and jobs in your chosen field, but you can also drive for rideshare companies on weeknights or weekends for some extra income.
College Student Auto Transport – The Choice is Easy
Ultimately, it's up to you to decide if you want to take your car to college. Having a car on campus is not only about weighing the financial pros and cons, as this can be a curse or a blessing – although the pros of having college auto transport outweighs the cons by quite a bit in my opinion.
Freedom is simply one consideration, but it's a really important one. Having your car when you are in college can mean the difference between burning out fast and hard and staying sane until graduation day.
Ready to learn more about shipping your car across country? Nationwide Auto Transportation is your go-to auto transport company. Check out what our customers are saying about their experiences with college student auto transport at Nationwide Auto Transportation.