Reading Time: 6 minutes
Should you consider Intermodal auto transport when you need to ship your car or industrial machine to another state? As a norm the answer is no, however there are times when intermodal shipping may just be your best option.
In this post we look at the question: what is intermodal freight shipping? We also explore when intermodal shipping is your better car shipping choice.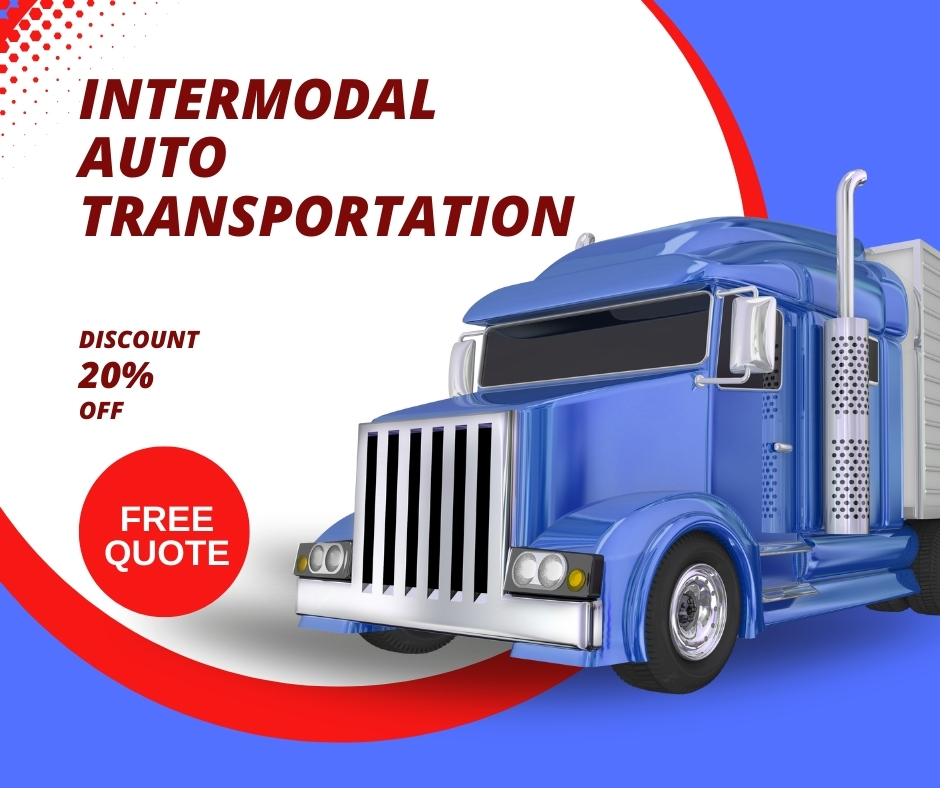 What is Intermodal Car Shipping?
Intermodal Car Shipping means employing more than one car shipping method to move your car somewhere. The vehicle that is being shipped may be transferred to more than one carrier. It can also be moved from a carrier to a train, or even a ship. The word itself can be dissected as such:
Inter means between
Modal is the mode or method of transportation
It boils down to the use of multiple transport modes to get a vehicle from point A to point B. This could be used when you're moving to one of the cheapest states.
When is Intermodal Auto Transport Used?
Intermodal car transport is not the preferred transport method for auto carrier companies and auto transport brokers alike. However there are certain occasions when it is the only viable, or best logistical option. As mentioned intermodal auto transportation employs more than one carrier to transport your car.
That is to say a car transport company will only haul your vehicle for a determined distance. It is then reloaded onto the next company's carrier for the journey's completion. It is a complicated exercise and not very popular.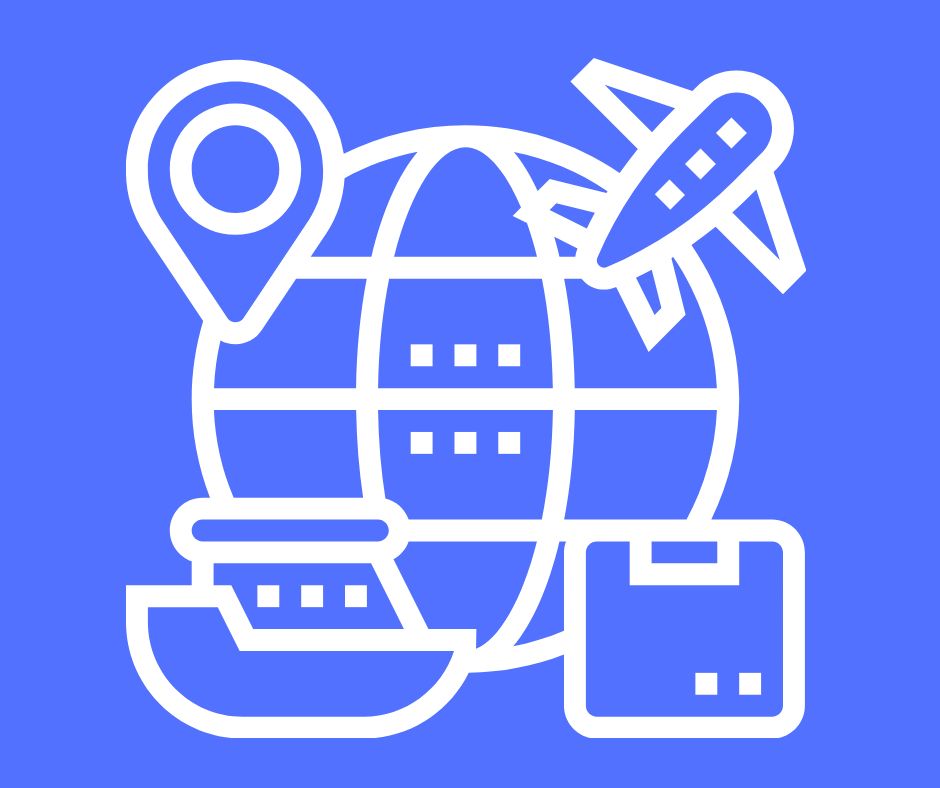 Shipping a Car to Another Country
What does intermodal shipping mean? This was answered earlier and as such it follows that when you need to ship a vehicle overseas, more than one mode of transport will be needed. When shipping a car overseas, it needs to be loaded on a ship, and that happens at a port.
An auto transport carrier will take your car to the point of departure. That means you don't have to drive it there. It will then be offloaded, and then reloaded on the carrier ship. Once at its destination your car may once again be loaded onto another carrier for the final stretch.
Intermodal transport of a vehicle is more commonly used when overseas shipping is required. A good example is when you sell your classic car to an avid collector in the United Kingdom, and she needs to be shipped to her new owner. This is when you start looking for the best intermodal shipping providers, like Nationwide Auto Transportation. Top car manufacturers use this method to distribute their vehicles abroad.
The carrier will collect your car from wherever it is convenient for you. Nationwide can pick up your car from most locations, including:
Your private home
A business address
Dealer auction
And more…
How does intermodal shipping work once your car has arrived at port? The shipping company will then safely transport it to the port of departure, where it will be loaded onto a container ship. This is known as RORO shipping.
Car Shipping: What is Intermodal Shipping Service?
Shipping your car in an intermodal container gives you the best of this type of international car shipping service. An added bonus is that when you decide on intermodal transport, you are allowed to use the extra container space for personal cargo. Once your car is locked in the intermodal shipping container it will be untouched until it lands at the port of destination.
When using Intermodal shipping, containers are the standard way of shipping cars overseas. They are also used on the very rare occasion that the car carrier (with your car) breaks down on a highway somewhere.
Intermodal is the Exception, Not the Rule
This form of car shipping is rarely used when a car is being shipped between states because as a norm, the same carrier that picked up your car, will transport it all the way to its destination. An unfortunate exception might be if a car carrier breaks down, and a replacement vehicle has to continue the route.
In extremely congested cities like New York, or Boston, your carrier may make use of a flatbed truck to complete the door to door service offered.
Examples of Intermodal Auto Transport
If you are still unsure about how the intermodal shipping definition clarifies this shipping mode, here are two examples.
Example One
You stay in Jacksonville, FL and have sold your car to a surfer in Hawaii, how will you get it there? Although Nationwide does not ship to Hawaii, we can transport your car from the east coast to a port in Oakland or Long Beach. An open carrier will more than likely cover the journey, which then counts as the first mode of transport. Once it has been loaded on the ship (second transport mode – RORO shipping), it can start the journey to its new home.
Example Two
Your car is going from Florida to Puerto Rico. Your carrier service of choice will transport your car the short distance to the port. Door to port service is also categorized as intermodal shipping as it employs more than one transport mode.
What are the Drawbacks of Using Intermodal Shipping?
It is quite clear that there is much more involved in the intermodal shipping service than in standard auto shipping methods.
The first thing that you will find is that intermodal transport can become expensive, and when several modes of transport are involved, intermodal can end up being more costly than other car shipping options. It is advised to speak to one of the Nationwide Auto Transportation consultants to help you decide what is your best logistics option.
Although intermodal shipping is usually on time and reasonably reliable, there is more chance of a delay because there are more modes of transport being used. That translates into more that can go wrong.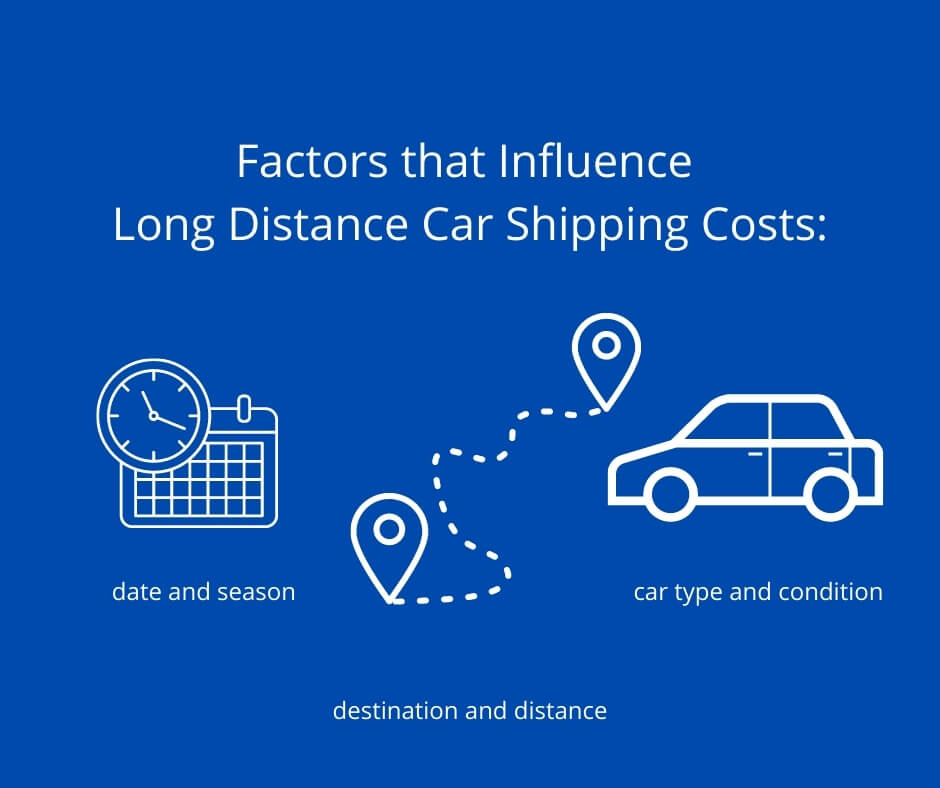 Why Choose Nationwide Auto Transport for Your Intermodal Car Shipment?
Here at Nationwide Auto Transportation we know everything that you can know about shipping your car in the US and internationally. With more than a dozen years of auto shipping experience, we take pride in our smooth and safe operational logistics.
Our professional team takes control throughout your car's shipping experience, which leaves you worry free and with time to focus on the more important moments in life.
At Nationwide Auto Transportation commitment and highest quality service is part of our everyday routine. Fully licensed and insured carriers mean that you can relax, and if you do feel a bit anxious, our state of the art satellite tracking knows where your vehicle is at all time, and in real time.
Any Questions About Intermodal Shipping?
When you are ready to learn more about how Nationwide's intermodal shipping works, we are ready for your enquiry. A good place to start is by using our free, easy to use, online shipping calculator, or call to speak to one of our expert consultants.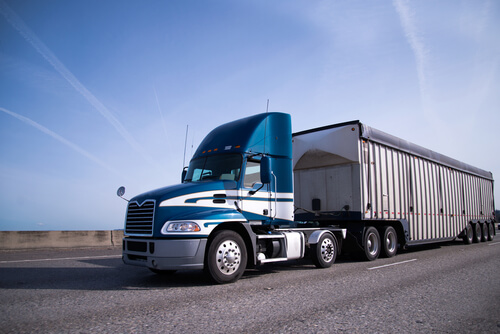 FAQs About Intermodal Shipping
Let Nationwide Auto Transportation answer any questions you may have regarding intermodal shipping, or any auto related shipping for that matter.
What Does Intermodal Shipping Cost?
Intermodal shipping costs vary on how many modes of transport will be involved, and how far your vehicle will be traveling. This can be an inconvenient and complicated process. However we will explore the options that will work for you. The gas price also affects auto shipping… Learn more here.
How Should I Prepare My Vehicle To Be Shipped?
Your car will be in an enclosed container for the entire journey, nevertheless it is advised that you:
Give your car a good spring clean
Service the engine
Leave only about ⅕ tank of gas
We can arrange for spare parts, or other equipment, to be incorporated in the intermodal container.