Reading Time: 9 minutes
There's no dispute that Colorado, the Centennial State, is a beautiful state. From spectacular scenery and endless outdoor recreation opportunities to delicious craft beer and interesting cities and towns, there are many advantages to moving to Colorado.
Of course, every state has its own pros and cons. We may be biased because it's our home state, and we frequently do military car transport, as that is a big demographic in our state… But let's look at some of the facts and reasons for moving to Colorado and you can decide for yourself whether the hype is deserved or not. We'll also look at some of the best places to live in Colorado, based on your personal preferences.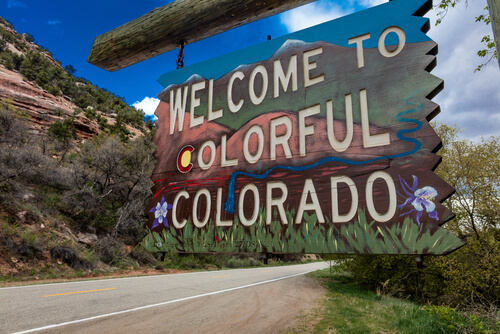 One hundred years after the signing of the Declaration of Independence, the Territory of Colorado became an official state, and was given its nickname, the Centennial State.
Pros and Cons of Moving to Colorado
Weighing up the pros and cons of moving to Colorado? Here are some for you to consider.
Colorado is highly rated by authorities, including:
Colorado Springs has been nominated as the most desirable city in the US by the U.S. News and World Report.
Denver was rated one of Lonely Planet's best travel destinations.
Colorado was voted the most desirable state to live in.
The state also hosts many activities and festivals all year round.
Colorado is a tourism hub
Every year, 86 million people visit Colorado, bringing plenty of money into the state. However, it leads to a lot of crowding on roads, in restaurants, hiking trails, and on resorts. In some cases, it leads to increased costs in parts of the state.
Colorado's job market is tight
With 80 000 people moving to Colorado every year, it can be hard to fill jobs, especially during a time when the national unemployment rate is at a historical low. However, it is still impressively low compared to the national average. The good news is that Colorado typically offers high incomes.
While there are low-income and middle-class families and communities in Colorado, the median household income is higher than the national average. You can use this handy tax calculator to calculate your taxes.
Looking for a cool job in Colorado? Some of the best-growing job markets include:
CEO
Pediatrician
Airline pilot
Psychiatrist
Surgeon
Anesthesiologist
OB/GYN
Information security analyst
Cement mason and insulation installer
Esthetician
Diagnostic medical sonographer
Home health aid
Miner
Interpreter
Or translator.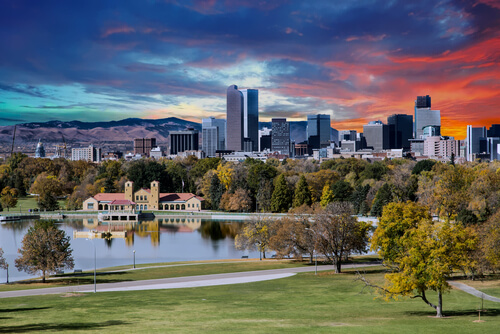 People love their pets in Colorado
The people of Colorado love dogs. Most buildings are dog friendly and with all the outdoor adventures, there's plenty of places to take Fido for a walk.
Speaking of pets, it's important to note that it is illegal to ride a horse while under the influence in Colorado. It is unclear as to whether it only pertains to alcohol, or legalized recreational cannabis too.
Trails are becoming busier
There are benefits to accessing the great outdoors. More people mean that there's a bigger voice when it comes to protecting outdoor spaces while growing the state's economy. While it is great for people to be out and about exercising out in nature, the increase in the amount of people visiting trails can present a unique set of problems, including:
Camps are starting to require advanced reservations;
Some outdoor spots are charging entry fees to cope with the flood of people entering their spaces;
Bigger crowds mean that there's a greater need for education about responsible use and safety on the trails;
Overcrowding tends to dampen the tranquility people seek when visiting outdoor facilities.
Some of the best places to visit in Colorado include:
Manitou Incline – This steep hiking trail has an incline of 2,000 feet in less than a mile. It is located just outside of Manitou Springs in Cascade.
Tiny Town + Railroad – Morrison is home to a charming miniature village that will take you back in time to the 1920s when it was given to the owner as a gift from his daughter.
Fifty-Two 80s – This cool museum honors the 80s culture with throwbacks to all our favorite games and collectibles, bands, movies and more from yesteryear.
The Stanley Hotel – This venue inspired Stephen King's popular work, The Shining when he stayed in Room 217 in 1977. The hotel was named after its original owner, Stanley, who's spirit is rumored to roam the premises along with some other presences.
Garden of Gods – No doubt this National Natural Landmark is pure paradise. Located at the base of Pikes Peak in Colorado Springs, the incredible rock formations are known around the world and provide both gravity defying and whimsical photo opportunities and sightseeing opportunities that can be explored on horseback, Segway or Jeep tours. Hiking trails and camping sites are available too.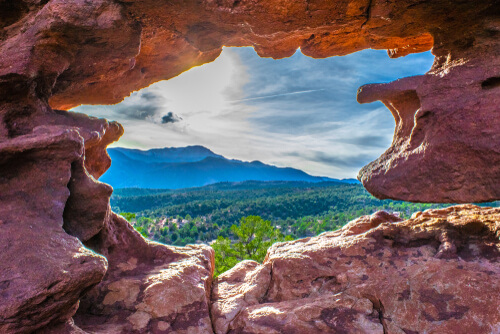 Interestingly, one of Colorado's weird laws is that you're not allowed to mutilate a rock in a state park.
Sport is big in Colorado
Colorado has bustling cities that are home to great sports fans, events and teams alike. If you enjoy sports, Colorado is certainly the place to be, with the Denver Broncos football team calling the Mile High City their home. The Colorado Rockies will keep your Major League Baseball entertainment in check at Denver's Coors Field, while the Colorado Avalanche team will cater to your National Hockey League ice hockey enjoyment.
The Colorado Rapids can be seen in action at Dick's Sporting Goods Park.
Colorado has crazy weather
Colorado essentially has a desert climate, which means that there is a high risk of wildfires. It's not uncommon to be under water-use restrictions. However, the state enjoys around 300 days of sunshine every year, but beware; all that sun means that you are at a higher risk of sunburn due to the high altitude.
This type of climate combined with the high altitude leads not only to dry skin and cracked lips, but also bloody noses and sore throats. You can avoid altitude sickness by buying a humidifier and drinking lots of water. Take your time, and don't over exert yourself too soon after moving to Colorado.
This is because dust storms happen, and temperatures drop dramatically at night. Growing a garden can be tricky.
Other strange things that can happen weather-wise, include:
Bomb cyclones
Avalanches
High-altitude tornadoes
Mudslides
Hail
Flooding
And lightning strikes.
The weather can change rapidly, so be sure to prepare for all eventualities, especially if you're out on the trails.
Colorado requires expert driving skills
With so many tourists visiting the area, it can be tricky to drive, especially on the mountain roads. Yes, the roads can be dangerous, but sometimes, very slow driving can actually cause accidents, when people behind a slow driver try to overtake. (A good reason to use Colorado Car Shipping Services instead of driving and towing a car).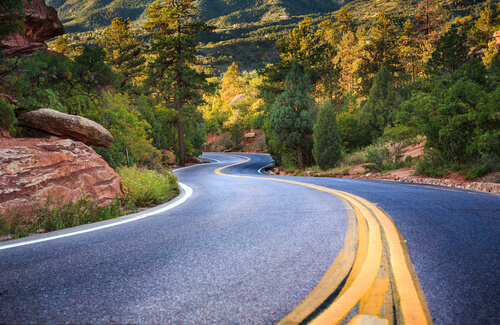 Traveling is easy from Colorado
Because of the central location of Colorado, and its proximity to Wyoming and Utah, there are many travel options. Whether you want to go camping, fishing, or hiking, you have a choice from several state and national parks. A few hours on the train will take you to Beaver Creek, Vail, or Aspen, while Denver International Airport puts the world in your reach.
Whether you're shipping your vehicle or your household goods, be sure to invest in cargo insurance.
Housing is expensive in Colorado
The housing demand is high in Colorado. It's hard to find good rental apartments. So if you find a home you like, put in your offer soonest.
Good news is that property tax rates in Colorado are among the lowest in the country. However, Colorado homes are not cheap.
Colorado encourages going green
It's quite easy to live off the grid and enjoy a green lifestyle in Colorado. Solar power and recycling can be easily accessed in the state. Your friends and neighbors are likely to love the great outdoors, so it shouldn't be difficult to get outside every day.
Different cities in Colorado encourage healthy work-life balances by hosting Tube to Work or Bike to Work days.
Marijuana culture is a norm
Speaking of going green… When moving to Colorado, you want to choose a city that suits your personal preferences. Marijuana is legalized, which means that it's normal for people to buy and sell it. Your friends and neighbors might offer you some and you might smell it all the time. Some cities, however, don't allow for the retail sale of marijuana within city limits.
There are many breweries in Colorado
Colorado has a bustling craft beer scene, with Fort Collins being the beer capital of the state. The Coors Brewery is located in Golden, but there are many local breweries too.
Colorado has one of the strongest economies in the US
Colorado was ranked as the fifth strongest overall economy in the US, according to WalletHub.
Before moving to Colorado, consider your reasons for that relocation. Whether you want to be close to the mountains where you can access a healthier lifestyle, or be closer to family and friends, it's important to find a city that fulfills your objectives. However, you should also consider whether it is a financially sound decision. After all:
The state income tax in Colorado is 108% higher than the national average. The flat rate is 4.63%.
General sales tax in Colorado is 43% lower than the national average, ranging between 2.90%-11.20%.
Property tax rates are some of the lowest in the country, with an average effective rate of 0.55%.
Gas tax is 22.00 cents per gallon of gasoline and 20.5 cents per gallon of diesel.
Additionally, Coloradans can take advantage of additional tax credits, which include:
Child Care Contribution Credit
Earned Income Credit
Alternative Fuel Credit
Best places to live in Colorado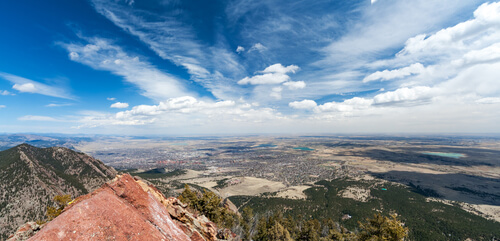 Different parts of the state offer different benefits for people moving to Colorado. Let's look at some of the cities you might consider:
Denver – The thriving city, which is the capital of Colorado, has plenty of culture, lifestyle and an awesome arts scene. The city is home to the Denver Art Museum which has hosted world-renowned exhibits. However, the cost of living is higher. Also, expect much more traffic than in smaller cities.
Colorado Springs – The Springs is a more budget-friendly city with a slower pace. It offers a fantastic family culture close enough to the mountains.
Fort Collins – Closer to nature, it is a great city for those who love the outdoors.
Boulder – If you prefer a more balanced lifestyle, Boulder is the city for you. We've mentioned how serious Coloradans are about rocks. It should be noted that it is illegal to roll boulders on city property in Boulder.
Sterling – The biggest city in Northeastern Colorado, Sterling has a small town feel despite the fact that it is a hub of city life.
If you have a habit of throwing missiles at cars, you'd better note that it's illegal to do that in Alamosa.
Costs of Moving to Colorado
In many parts of Colorado, permanent residents live as though they're on vacation all year long. I suppose that's easy with access to so many vacation spots and ski resorts. Speaking of skiing, you might want to learn to ski if you're set on moving to Colorado.
But we digress…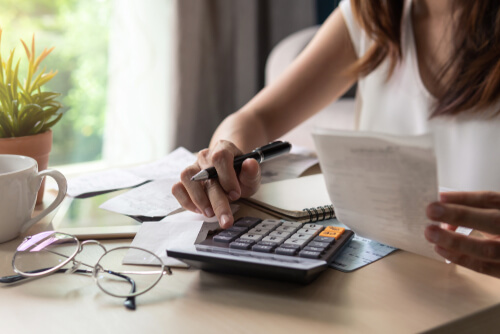 If you're thinking about moving to Colorado, you might wonder what it would cost, on average to move your household goods and door-to-door auto transport. Remember that an interstate move tends to cost a lot more than an in-state move, due to the increased mileage, labor and other particulars involved in cross-state moves. Here are a few things to bear in mind:
You can obtain livability ratings and approximate costs of living by entering your prefered city in Colorado in the AreaVibes website.
Moving costs are calculated based on three main factors:

Distance – the bigger the distance between your two homes, the higher the cost of relocation.
Shipment weight – the bigger your move, the bigger the bill. Moving a three-bedroom home will cost more than moving a studio apartment. That's why one of the main suggestions on our relocation checklist is to downsize and declutter.
Additional services – packing, furniture disassembly and packing materials will cost extra. If you want to save on your relocation costs, consider handling these aspects on your own.

Use a paycheck calculator to find out how moving to Colorado will impact your finances.
How about you try out Colorado before you take the plunge? Learn how to do this here.
Hopefully, this guide to moving to Colorado will provide you with all the information and sources you need to make an informed decision. Need a quote for car transportation to Colorado? Click here!
Keeping your options open? Also check out: