Reading Time: 7 minutes
So, what is cheapest way to move across the country?
Most people don't like moving house. But taking relocation jobs is one of the things we'll do in pursuit of better opportunities. Sometimes, it is just something we have to do, even if we're not excited at the prospect. At the end of the day, it has to be done. Therefore we might as well do it as cheaply as possible. If this is your situation, Nationwide Auto Transportation has your back. Read these tips for moving across the country and how to ship a car to another state.
How much does it cost to move across the country?
There's no direct answer to the cheapest way to move across the country. Moving across the country costs depend on the:
Size of your household. A four bedroom home will cost more to move than a student's belongings being moved to college. The cheapest way to move across the country is a small move, but that's not always practical.
Starting and ending points. How easy is your old and new homes to access? Are there stairs-only access or is there an elevator? 
Simplicity of your move. If you're moving boxes only from one furnished home to another, it will be cheaper than having to disassemble furniture. There may be a stairs fee. 
Value of your load, especially if you have expensive musical instruments, delicate electronics, grandfather clocks or antique furniture. These items require additional care and often specialist movers.
Distance of your move. How far must your goods be moved? Many moving companies charge a per-mile rate for cheapest way to move across the country.
Seasonality. Moving in winter often involves more road hazards and winterization may be necessary if you don't ship your vehicle in an enclosed truck. Other issues affect the price in different types of weather.
Time management is key
Amount of time your move takes. Some moving companies charge by the hour.
Weight of your load. Some companies charge based on the average load of your move, as that affects the size of the truck or container to be used.
Type of move. Will you move everything in a container that you pack and drive yourself? Can you hire a truck only or a truck and driver? Will you make use of a shared less-than-load full truck?
Additional services. Will you need professional packers to pack and wrap your items, or will you do it yourself?
Extra stops. Long distance moves often involve overnight stops and that fetches additional costs. The same applies if the truck has to take your items to a storage unit, or to someone else's home. 
Packing materials. Will you be finding your own packing materials, or will you need them to supply it?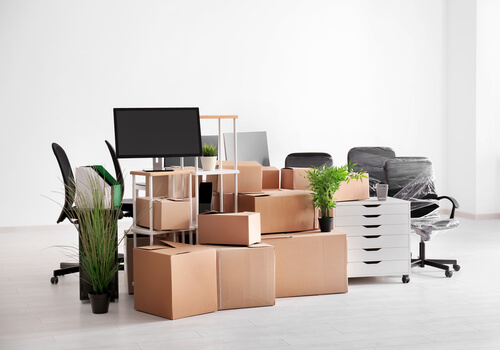 Variables
As you can see, there are many variables that the auto transport business will consider when it comes to calculating moving costs to your new home. These are some of the facts you should consider when you're planning how to ship a car to another state. Ultimately, moving a one-bedroom home takes less time, will have a lower weight and therefore take up less space on a truck than a four-bedroom house. However, a one-bedroom studio apartment with opulent furnishings and antiques moving a long distance may cost close to a bigger standard relocation across a smaller distance. It is important to discuss these factors with your moving company of choice when you're asking for moving quotes. Don't just opt for the lowest quote when you're trying to find the cheapest way to move across the country.
What about insurance?
In addition, moving companies may offer you insurance. If you have more expensive items, it is a good idea to accept the moving insurance cover. The fact that they offer it to you is not a slant on their ability to or commitment to delivering your goods in pristine condition; the truth is that some things are beyond the moving company's control, including extreme weather conditions, natural disasters and accidents.
According to Consumer Affairs,it can cost between $600-$1,000 to move a three-bedroom home locally, and up to $4,100 for a long distance move.
Always avoid lying to the moving company about any of the aspects above, because the workers are only allowed to load whatever is on the quote. They will bring a truck that is of the appropriate size only, so if your additional items exceeded that, they will have no option but to leave it behind. Also, you may be charged an additional fee for additional items.
9 Cheapest Ways to Move Across the Country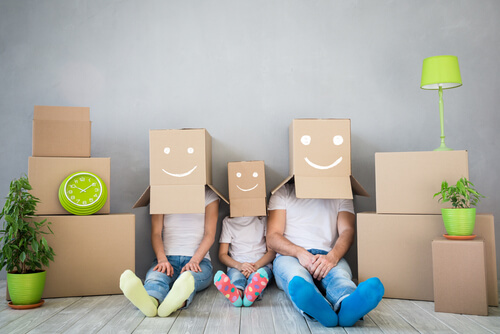 Now that you understand the science behind relocation, you can use some of these methods as they suit your needs to find the cheapest ways to move across the country.
Busfreighter. If you don't have furniture and you're only moving boxes, you can ship it via Busfreighter, a partner of Greyhound Package Express. At the time of writing, it costs 70 cents per pound, compared to $1.19 on GPE. To use this service, you will have to pack your own boxes and choose whether you want to drop them at a Greyhound terminal (which will be cheaper) or request that Busfreighter pick it up from your address. They will then bus the boxes to your new city, and you can either collect them from the Greyhound terminal or request that they are delivered to your home.
Checklists
Relocation Checklist. A lot of time and money is lost by not following a proper plan during your move. It's easy to miss a crucial step, especially if you don't move frequently. For instance, if you don't get moving company quotes ahead of time, you may have to end up staying in a hotel or placing your goods in storage, which you might not need to do if you plan in advance. Looking for moving quotes too close to the moving date will put you at risk for fewer options, outrages "urgent" fees, and you will put yourself at risk of falling for moving scams. You may end up having to split your possessions across two or more trucks, and they will arrive at different times, making it more difficult to track your belongings. You will also end up having to sit around waiting for multiple loads to arrive, which wastes your most precious commodity – time. Download our ultimate relocation checklist here.
Declutter and Downsize. Since the space and weight of your move are the main contributors to your moving costs. If you want to find the cheapest way to move across the country, it would be a great idea to declutter and downsize before you ask for moving quotes. Be ruthless when you consider what you could give away, sell, or throw away. If you already have a new home, be sure to take measurements to ensure your furniture will fit; if not, get rid of it. Local women's shelters, homeless centers, the Salvation Army, churches and schools all appreciate it. If you need the money, have a yard sale. 
Pick your dates carefully. While this applies across the board, we're talking about moving dates, of course. Moving companies usually run deals and discounts between late fall and spring, since people typically avoid moving during the school term. Being flexible with moving dates can help you save money. If you're able to move then, you might save money with seasonal discounts. The best time to move is during a weekday when school is in session. Off-season is a great time to move, as you will typically have more options, get better rates, and the movers will be much more relaxed, rather than harried.
Consider a DIY move. Renting a truck or trailer is one of the cheapest ways to move across the country, but it can be a bit more stressful. It involves plenty of planning and physical labor, and there's the risk of accidents. If this method is the best option for you, look at our shipping reviews on U-Haul, Budget, and Penske and Enterprise. While this usually comes to under $2,000, there's the issue of having to rent (and drive with!) a car trailer to tow your personal vehicle and other extras. 
Free moving supplies. Why spend money when you could get boxes for free from a department store or grocery store? Keep an eye on Facebook Marketplace and Craigslist too. Pay it forward by giving your boxes away at the end of your move. Also, you could re-purpose comforters, pillows, drapes, clothing and coffee filters to pack fragile goods.
Organize, organize…
Moving PODS – Portable Moving Containers. You could save quite a bit of expenses on labor by packing and loading your own goods into a portable moving container. Simply order a moving container (POD) to be delivered outside your home. Depending on the company you choose, you can have the container from a few days to a month, giving you time to pack. The company will pick up the container on moving day and deliver it to your new address across the country. You will then have time to unpack it again before the company collects the container. The benefit of using moving containers is that you only pay for the transportation and container rental.  We did reviews on U-Pack and PODS – two companies that offer moving containers.
Travel lightly – certainly one of the cheapest ways to move across the country. If you're renting a furnished place, or if you don't own much, you could travel across the country by bus or train. If your possessions weigh under 150 pounds, you could end up paying less than $100 for your cross country move. Speak to Amtrak and Greyhound about their price per pound and weight limits.
Save money on overnight stays. Unless you're moving by bus or train, you will probably need someplace to stay overnight. If you're using a full-service moving service while flying to your new home, book a night-time flight so that you can spend the night in the airport, thus saving yourself having to book a room somewhere. If that's not an option, consider visiting a friend who lives along the route (unless you're shipping your car), stay in a hostel, or opt for CouchSurfing.com and Airbnb.com.
A wrap on cheapest way to move across the country
At the end of the day, there are many ways to move to your new home, but be wise about it. You don't want to end up spending more money on overnight stays, fuel and food along the way than necessary. You could rather save yourself time, money, wear and tear, and unnecessary risk by putting that money into a car shipping service and to fly to your destination instead of driving across the country. Driving means that you can fit your whole family plus some of your belongings into the car… However, you will have to contend with bickering kids, uncomfortable pets, and increased fuel bills – not to mention the risk of accidents, toll fees, unplanned breakdowns, expensive meals, and accommodation. That might not be worth one of the cheapest ways to move across the country.
There you have it! All the tips you need to find the cheapest way to move across the country with a pickup date or rush delivery that suits your needs. Do you have any tips to add? Please mention them in comments below, and request a free car shipping quote here!