Reading Time: 14 minutes
There's a good chance you've been daydreaming about moving. Wouldn't it make sense? Over the past year or so, you've spent more time in your house than you ever have. Perhaps you started dreaming about moving to Austin during covid. Or maybe your employer has made you an offer you can't resist…
If you are considering moving to Austin, TX, you are not alone. Texans love to stay in the Lone Star State. Residents of Houston, Dallas, and San Antonio are all considering staying local and moving to Austin. However, Austin's appeal extends beyond Texans. An average of 100 new residents a day from cities as far away as Sacramento, California, Las Vegas, Nevada, and Atlanta, Georgia have been relocating to Austin since 2000, doubling its population over this span.
Moving to Texas: Your 2022 Relocation Guide(Opens in a new browser tab)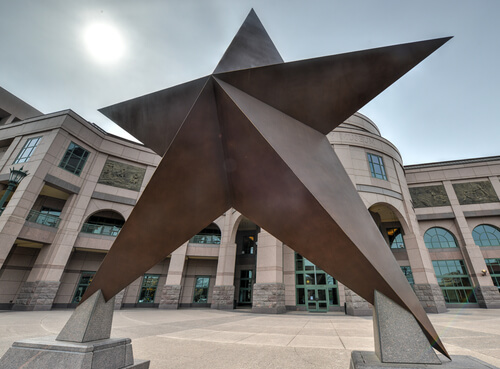 What to Know When Moving to Austin
With so much time spent in your home, even the flaws that are fine in small doses might cause you great irritation by now. You might be unhappy with your living arrangements for some time. You may need a bigger or smaller home depending on your family's changing circumstances. COVID-19 has changed the rules on where we work and socialize, which could lead you to rethink where you want to live. No matter the reasons for moving, it's always an opportunity to have a happier life. Texas's capital city, Austin, is known as the "Live Music Capital of the World," and it lives up to that name with the never-ending stream of live music acts creating a fun and vibrant atmosphere that is accessible almost anytime of the day or night. You can hear everything from hip hop to country to blues and jazz in one of the many restaurants in the city.
Moving to Dallas: Home of the American Dream(Opens in a new browser tab)
Should you move to Austin, TX or not?
Moving to a new city can be challenging. It doesn't matter whether you get a job in a new place or just need a change from your usual surroundings, there comes a time when you have no choice but to relocate.
Timing is tricky when it comes to a move. It will be difficult for you to leave behind the life you've built in your current city, the relationships you've forged there, and the job you worked so hard to achieve. Meanwhile, it would be unfortunate to lose out on opportunities if you drag your feet.
As always we recommend you go on a reconnaissance visit before moving to Austin, TX. We recommend that you take along our relocation checklist and adapt it into your very own 'moving to Austin checklist'. This visit presents a great opportunity for you to do a proper review of the city and to see what life will be like when you get there.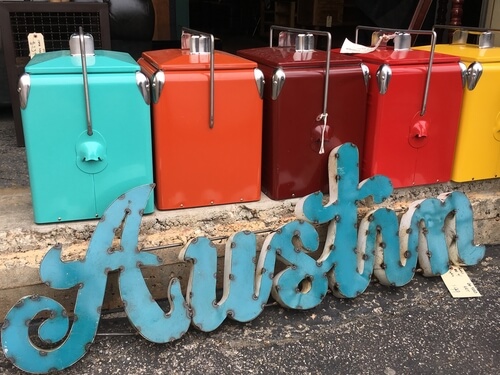 Before the move, make sure you visit the new community. Being there in-person will give you a better feel for the area's various neighborhoods and amenities. You can use this visit to schedule interviews at potential workplaces if need be, visit schools, establish the best neighborhoods based on your family's needs—unless, of course, you're moving to Austin, TX alone.
Let's then look at the information you need to know before you move to Austin, Texas.
Introduction to Austin, Texas: Keep Austin Weird
Since its founding in 1837, Austin has evolved dramatically. Austin is the 11th most populous city in the US, with a population of 964K. Additionally, the city is the second-most populous in the state.
This city is the county seat of Travis County and the capital of Texas. There are also areas of Austin that overlap with Texas counties Hays and Williamson.
One third of Austinites speak a language other than English, which is higher than the national average of 21.9%. Spanish, Chinese (Mandarin/Cantonese), and Hindi comprise this list.
With this fantastic weather and prosperous economy, Austin would be a great place to live.
Great music isn't just the only way to pass the time in Austin. The city also boasts some exceptional food and a foodie atmosphere that makes delicious dishes a regular part of life in the city.
Texan friendliness keeps residents in Austin, TX, but the city's jobs and entertainment are what attract them there. Take time to converse with the cashiers and customers as you run your errands. You can always count on willing assistance when you need it.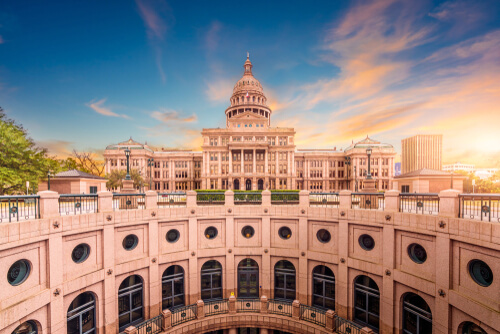 Throughout Austin's friendly, welcoming community, you can easily find friendship, support, and belonging that can make this increasingly large city feel like a small and comforting town
Austin is a great place to live for many reasons. If you move here or come for a job or for some other reason, you are likely to fall in love with its beautiful weather, beautiful people, and beautiful culture.
Austin, Texas Weather Year Round
Texas has a humid subtropical climate. Austinites take advantage of the hot weather by swimming in natural pools and, of course, using the AC.
Austin is classified as having a humid subtropical climate under the Koppen Climate Classification. Summers are long and hot, winters are short and mild, and spring and fall are both warm.
The weather in Austin is beautiful three seasons of the year. Austin is far from the freezing cold and snow of winter, with temperatures averaging in the 60s and 70s during the winter months, and 80s in the spring and fall.
The weather in Austin is so perfect that seven months of the year have average highs in the 70s. The only season one might not like is summer, when the highs can climb to 100 degrees while the lows remain at 70 degrees. While you wait for the more pleasant months, you can cool off with central air, ice cream, and swimming.
On the rare occasions when Austin gets snow or ice, it usually happens in January. The driest month in Austin City is January with 1.89 inches of precipitation, and the wettest month is May with 5.03 inches.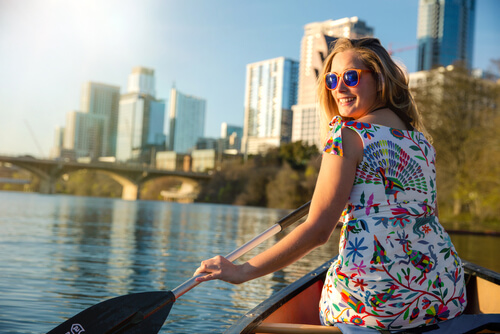 Know About Austin Weather
Here's a breakdown of what to expect and how to plan for the whether if you're moving to Austin, TX:
Autumn is the best time to brave the outdoors, dressed in layers to prepare for a chilly day. September still feels like summer, as temperatures reach the 90s and lows dip into the 50s.
During the winter, temperatures range from the mid-60s to the mid-70s. Lows drop into the 40s. Even so, it's still a good idea to wear a jacket and bring an umbrella if you're an Austin local.
A light jacket and layers are required for spring's humid weather, which ranges from the low 70s to the high 80s.
In the summer, it's humid, hot, and you'll need swimsuits and sunglasses. Temperatures are expected to soar into the upper-90s.
Consider finding an apartment complex that has central air conditioning and a pool, regardless of whether you love the summer heat or not. Many apartment complexes in Austin offer amenities to help you beat the heat. Summer in Austin means they're a must-have.
If you move to Austin, you're in luck if you're interested in living a sustainable or green lifestyle. Austin is the greenest city in Texas. Austin is among the top 20 greenest cities in the U.S. Moreover, wind farms provide 15 percent of the country's power. Austin has many new LEED-certified buildings, and most of its public buildings use renewable energy.
Austin Gets an A for Outdoor
Thanks to the consistently beautiful weather, Austin possesses an outdoor culture that makes Austinites some of the healthiest people in the country. The city boasts a healthy 220 parks, 250 gyms, 30 swimming holes, many lakes, and numerous walking and hiking trails. In addition to numerous outdoor activities, Austin residents can pursue other fitness activities, including yoga, pilates, workouts, and more. Staying outside and staying fit is easy in Austin, and that appeals to many of the residents who choose to relocate to the city from all across the nation.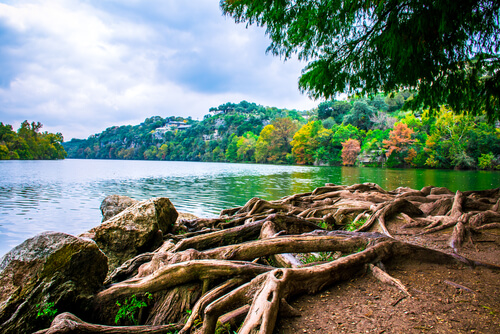 Moving to Austin TX: Cost of Living Calculator
Because Austin's economy is thriving and it has numerous small businesses and feisty startups, its average weekly wages are 10 percent greater than the national average.
A healthy economy has earned the city accolades as one of the top cities in the country for startups, young entrepreneurs, and women entrepreneurs.
This city's job market is growing so fast that Bloomberg names it as the top city in Texas for economic growth and the 5th fastest growing city in the entire country.
If you are planning to move somewhere new, cost of living may be your most significant concern. The cost of housing, food, healthcare, taxes, and schools varies widely in geographic areas. A number of revitalized areas offer attractive incentives to attract new residents. Hence, when selecting a destination, consider the cost of living in that place so that you can determine whether or not you can afford to live there.
Regional Statistics
According to Texas's regional statistics, Austin is on the expensive side. Even so, the city is still more affordable than other big cities like New York, Chicago, San Francisco, and elsewhere.
PayScale reports that the cost of living in Austin is 3% lower than the national average. However, housing is 2% more expensive.
Austin does not have lower costs than anywhere else in the country. In comparison with other parts of the country, where median home prices tend to be lower, a home in Austin might seem expensive.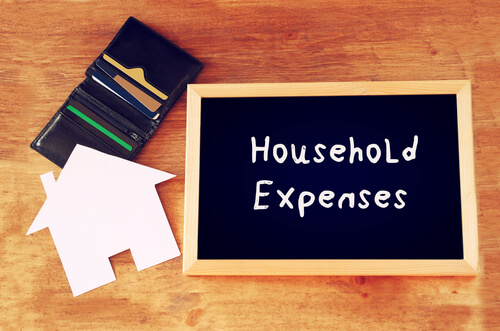 Cost of Living in Austin
Nevertheless, Austin's cost of living is comparatively low compared to other major cities, as well as its high median income.
Based on PayScale, here is what it costs to move to Austin:
Electricity bill: $147.04
Bread: $2.92
A doctor's visit cost $110.05
Gas: $2.44 per gallon
Average income of $74,860
The state does not impose income taxes
One-bedroom apartment rents for an average of $1,068
Inexpensive essentials, such as groceries and gas
An affordable $60 transit pass
Rent in Austin, Texas
Rent for a one-bedroom apartment in Austin dropped to $1,396 while rent for a two-bedroom apartment dipped to $1,713. Prices in areas outside of the city will appear steeper.
However, there is good news. According to the Austin Chamber of Commerce, the median income in Austin is $76,925. Meanwhile, the median household income in the rest of Texas is $60,629 per year.
Although Austin is an affordable city compared to other major metropolises, housing is still costly. Located in downtown Austin, you will pay a high price. Despite this, it also offers incredible conveniences and amenities.
Although Austin rents are rising rapidly, there are still plenty of fun and affordable neighborhoods. Here are some neighborhoods you can consider, from pricey to affordable.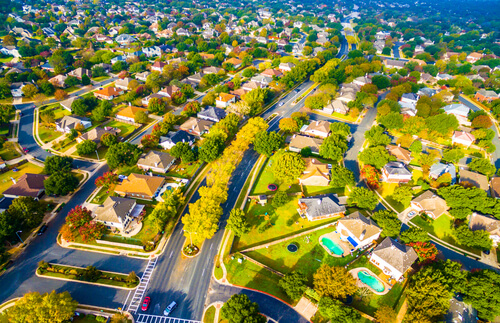 Downtown Austin
Downtown Austin, which is a bustling entertainment and dining district, has upscale condos and apartments for you to choose from. Although these spaces are more expensive, you will be within walking distance to all the city has to offer.
A lot of the city's most expensive properties are located in downtown Austin. Additionally, it offers incredible conveniences and urban amenities. In exchange for fine dining, entertainment options, and high-tech job opportunities, the higher rent may be worth it. You can also enjoy live music and green spaces for outdoor recreation.
South Congress / East Austin
Despite rising rents, South Congress and East Austin remain popular areas to live. Nevertheless, moving to Austin doesn't mean that an affordable apartment can't be found. East Austin is home to new apartment complexes, historic bungalows, and cocktail bars. Southern eateries abound, as do a number of hotspots like Franklin Barbecue.
A place of both hipsters and history, East Austin is where diversity reigns supreme. Its growing rate makes this a desirable area for anyone looking for art, culture, and history in an accessible and walkable space near downtown.
North Austin / Westgate
Looking for an affordable and peaceful neighborhood? North Austin and Westgate are great places to look for your next apartment. Rents are lower there, and the lifestyle is more relaxed. Neighborhoods in Austin have a diverse mix of people, from singles to couples to young families. Among the local businesses are supermarkets, restaurants, and green space. Residents have easy access to Hwy 71 as well.
West Austin
West Austin is an affluent neighborhood in the countryside where greenery abounds. There are golf clubs, great schools, and large homes in this beautiful part of the city where families can live comfortably while still enjoying easy access to the city's Loop 360.
Hyde Park
Hyde Park, a tree-lined neighborhood near the University of Texas at Austin, attracts free-spirited people and creative types. Previously, a horse racetrack and a state fair were located here. While strolling through red oaks and pecan trees, you will see a mix of Victorian and Tudor architecture. Locals gather to catch up after work in Hyde Park's boutiques, restaurants, and pubs.
Clarksville
Clarksville is located near downtown Austin. Freed slaves founded the neighborhood in the 1870s. It is home to several cafes and boutiques. The community also has a bustling commercial strip, known as Lamar Boulevard. You'll find it to be a peaceful neighborhood and pedestrian-friendly.
Travis Heights
Travis Heights is situated near the lively South Congress area. The neighborhood is characterized by new construction, 1920s era homes, and winding streets. You could also visit the nearby neighborhood parks and explore Blunn Creek Greenbelt. With its trendy galleries, waterfront strolls and restaurants, Travis Heights has a vibrant artsy vibe.
North Loop
As part of Texas' suburban boom after WWII, North Loop was established. Nearby University of Texas college students and staff enjoy the quaint neighborhood. Getting out and walking to urban amenities is easy from here as well. There are vintage shops and independent bookstores along the pedestrian-friendly North Loop Boulevard.
Where to find good jobs in Austin, Texas
Austin's job market is booming steadily due to the growing technology industry. There is a cluster of technology companies called Silicon Hills, including Google, Facebook, AMD, PayPal, Intel, Indeed, and more.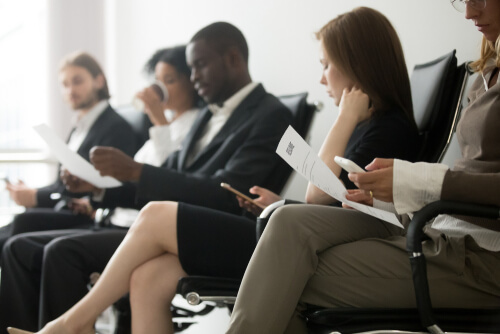 Apart from the tech sector, Austin's top industries include government, education, and health services. In Austin, politicians, college students, techies, remote workers, and musicians live and work together. A global city, it was recognized as one of the fastest-growing large cities in 2019.Currently, Austin is experiencing continued growth.
Many Fortune 500 companies have regional offices in Austin. The city hosts South by Southwest and is home to several Fortune 500 companies. Among them are 3M, Apple, Facebook, Google, and Whole Foods. A booming tech industry has earned it the name "Silicon Hills". A move to Austin offers thriving job opportunities, with the tech industry steadily growing.
If you're not in the tech sector, the city's dynamism and entrepreneurial spirit can inspire you, no matter what your job is. Austin's tech sector isn't the only thriving industry here; government, education, health services, and business services are also notable.
Austin has great weather on top of its booming economy! The city gets an average of 300 days of sunshine per year.
The great weather and flourishing economy of Austin will be available to you if you move there.
As always, we suggest you get a job before you move to a new city. If you're looking for jobs in Austin, Texas, you might want to contact:
Are you being transferred for work? Be sure to speak to your employer about relocation assistance.
Is Austin, Texas Safe?
The search for good, safe neighborhoods to live in is another requirement of any relocation. One reason Austin attracts new residents is the wide selection of neighborhoods in the city, which suit a variety of preferences, budgets, and needs.
According to the 2019 FBI NIBRS Crime Data Report, Austin is ranked 11th safest city in the United States for crimes against a person. In addition, the city is listed as ninth in crimes against property, and 12th in crimes against society. Twenty-two cities with populations of over 400,000 were included in the analysis.
SpotCrime reports that the violent crime rate in Austin has decreased by 6% over the past year. Downtown Austin has a reputation for being a hub for most of Austin's crimes, but it's generally safe to explore at night.
In 2020, violent crime in the metropolitan area was lower than the national average but there were more property crimes in the city than the national average.
You can find the perfect home in Austin, whether it's in the heart of the city, or in the picturesque countryside of West Austin.
As one of the best cities to raise a family, one of the best cities to live for millennials, and one of the top cities to retire, the city's diverse population and varied housing options contribute to its accolades.
What Education Opportunities are Available When You Move to Austin?
Austin isn't just a city for millennials and young professionals. It also serves as a beacon to high school students aiming to attend college.
According to WalletHub, Austin is the second best college town in the country. Several universities offer programs that prepare students for the working world, including the University of Texas, St. Edward's University, and Huston-Tillotson University. A quality education and the ability to play hard make Austin an irresistible choice for higher education.
With the University of Texas at Austin as its centerpiece, Austin is a true college town. UT-Austin is consistently ranked among the top 10 public colleges in the country. The college enrolls more than 50,000 students each semester, and it employs more than 3,000 faculty members. More than 400 undergraduate and graduate programs are offered at UT Austin offering over 12,400 courses and 400 study abroad opportunities.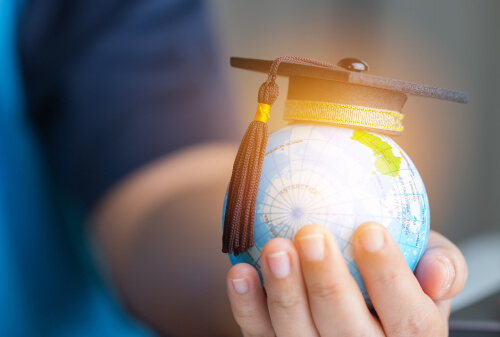 Education in Austin
Additionally, Austin is home to one of the country's best school districts. Rancho Sienna is very proud to be part of the highly respected Liberty Hill Independent School District, which is rated A by the Texas Education Agency.
Whether you're a student or not, you can't escape the buzz surrounding the Texas Longhorns sports teams. Austin is home to a thriving college sports scene, despite the absence of a pro team.
August is always a busy month for college student auto shipping. In general, car shipping companies cannot offer any guarantees or assurances. The process isn't the same as sending a package. Although overnight delivery is possible in rare cases, the shipping process is much more complex and involves many variables.
Then what are the differences between driving a car to a college and shipping it there? Here are some reasons why auto transport is the best option for college students:
Student Transport
Does riding in separate vehicles really make sense when it's your kid's first time going to college? Driving allows you to spend some quality time together prior to moving to separate cities for the very first time.
In the event that your schedule is complicated or you wish to turn the trip into an extended adventure, flexibility is necessary. If you use a college student auto transport service, you won't have to worry about where or when your car will arrive – just choose a date and leave the logistics to the professionals.
College students arrive at school, only to realize their bike cannot get them from class to class. The family's car sits at the house, but they cannot easily transport it to school without causing the driver any inconvenience.
When you have college and university, life without personal transportation can be frustrating. Cars can be an important investment for many reasons. It provides convenience and lets you take your first steps toward independence.
Moving to Austin, TX? Consider your transportation options
Despite its reputation for traffic, driving is still the norm in Austin. It is frequently voted as one of the most congested cities in the country.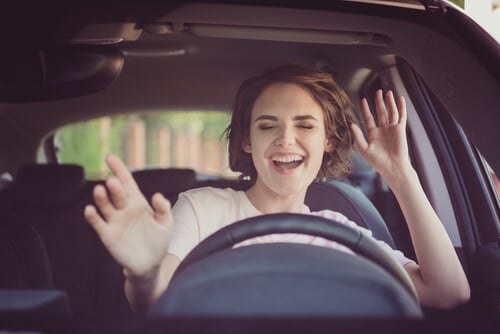 The city is comparable to New York City, Los Angeles, and San Francisco. Your commute can be doubled or tripled depending on where in Austin you live.
Access to public transit offers traffic relief and makes it easier to get around. Getting downtown and around Austin is a breeze with the Capital Metro. Rides start at $1.25 per single ride.
Metro Rail runs between Downtown Austin and Leander all week long. Saturdays, it reaches Lakeline for $3.50 per trip.
$41.25 gets you a monthly pass to the Capitol Metro. Anyone looking to avoid traffic or to save time will find this deal attractive.
If you want to get to San Antonio or leave the city center, you need to travel along State Highway 130, where speed is key. With a speed limit of 85 mph, this highway is known as the nation's fastest highway. It relieves congestion between Austin and San Antonio.
Cars have become increasingly prevalent and important because they are an easy and convenient method of transportation. There's never been an easier and more convenient way to get from point A to B. You don't have to rely on public transportation for your daily commutes anymore, and you can drive yourself wherever you like.
So, are you moving to Austin, TX?
The report by WalletHub, which examined 28 indicators of happiness in 180 cities across the country, found Austin to be the happiest big city in Texas. According to WalletHub, our location has a profound impact on the world around us. Austin has been named one of the happiest cities in the United States by National Geographic.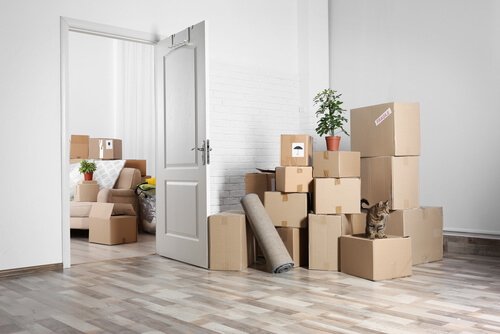 If you are moving to Austin and are hiring a moving company or a truck, you must have a parking permit. Texans must secure a temporary parking permit before moving. It is possible for moving trucks to be fined or moved if they park on residential streets.
Avoid headaches by obtaining a permit from the Texas Department of Motor Vehicles.
The next time you need to relocate to Austin, or anywhere else, at any time of the year, consider using Nationwide Auto Transportation to move your car. Let us use our experience moving clients around the country to help you begin a new life in Austin (or wherever you need to be).
Request a free auto shipping quote now and enjoy a cool 25% off your first shipment. We recommend that you schedule your auto transport shipment at least a week to fourteen days before your move to Austin.