Reading Time: 10 minutes
Over the last few years, more and more people have moved to Texas, with Houston, Dallas, and Austin being the cities with the biggest growth. Along with Arizona, Texas has become an important tech hub. Recently, more tech workers are fleeing away from pricey areas such as San Francisco and Silicon Valley and finding homes in The Lone Star State and Arizona, these areas are bound to rake in the rewards. If you're also thinking about moving to Houston, you're in good company.
Popular City with Great Prospects
During the pandemic, Elon Musk moved to Austin, Texas, which is his home state. Although Tesla and SpaceX still have their main hubs in Palo Alto and Hawthorne, California where the billionaire lived for 20 years, the new factory in Austin will build Model 3 and Model Y cars, and the Cybertruck.

SpaceX will soon have a launch site in Boca Chica, Texas and in the summer, Musk created an entity of The Musk Foundation in Austin. A certificate of merger, signed by Elon Musk, was filed with the Texas Secretary of State back in October 2020.
More Superstars Relocating to Houston, TX
Like Elon, many other people are weighing up the moving to Houston from California pros and cons. We wonder whether superstar Beyonce had her vehicles shipped when she moved from Houston to California, or whether she bought those priceless cars from out of state…
If you're moving from California to Houston (actually, from any US city to any other city in the US…we cover ALL shipping routes!) you can also ship your extra vehicles, ATVs, or motorcycles. Grab a free car shipping quote now.
If you're a sports fan, you probably have heard about the Arizona Coyotes moving to Houston. The team, which is currently located in Phoenix, will be moving to Houston at the start of the 2021/22 season. Logistical reasons were given for this decision.
Houston's Diverse Population
As the fourth most populous city in Texas, the Houston population is currently just below 6,5 million, which places it just below Chicago, Los Angeles, and New York. A large metropolis, Houston extends all the way to Galveston Bay and is the most ethnically diverse metropolitan in the United States.
Due to its diverse population, Houston is one of the best cities for young people in terms of high-end entertainment.
Moving to Houston: What to Expect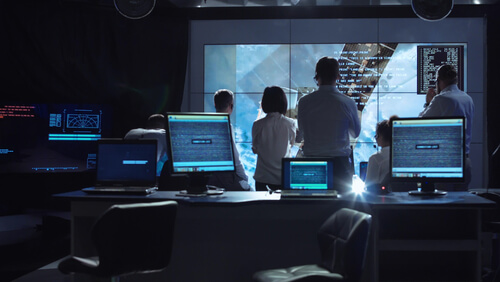 You've heard the saying "Everything is bigger in Texas". Well, apart from the geographical area the metropolis covers, the state and especially the people's love for all things space-related. Space Center Houston is particularly popular. It is a visitor center to NASA's flight control and astronaut training complex.
Downtown Houston
Downtown Houston is home to the Historic District, which features upscale restaurants located in 19th-century buildings, and the world-renowned Houston Grand Opera in the downtown Theater District. If you're a lover of architecture, you will appreciate living in Houston, which is home to diverse buildings, including the JPMorgan Chase Tower.
Q: What's Houston's weather like?
A: The weather in Houston can take some time to get used to. Classified as a subtropical climate, there are some tropical influences. August is usually the warmest month in Houston, with temperatures soaring to a daily average high of 94.5 °F. January is the coldest month, when temperatures drop to around 42.2 °F. The annual precipitation in the city of Houston is just under fifty inches.
Expert tip: You can always check the forecast for Houston on Accuweather.
Due to the heat, humidity and swampy climate, mosquitoes carrying West Nile and dengue fever tend to crash Houston residents' outdoor parties and barbecues. It's important to learn how to avoid being bitten by one of these mosquitoes. The CDC provides advice on how to avoid dengue by preventing mosquito bites as does GetReadyforFlu. Insect repellent is a must have for moving to Houston.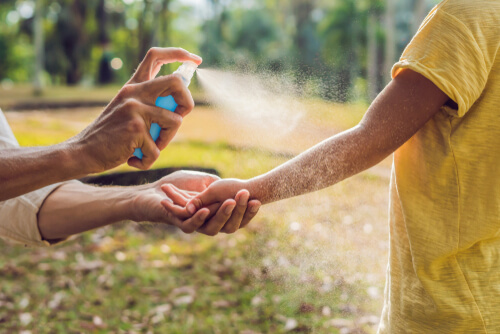 Attractions for visitors and Houston locals
Everyone should visit each of these amazing attractions in Houston at least once:
Houston Zoo, where you can get up-close and personal(-ish) from a safe distance to lions, tigers and bears, to name a few.
Downtown Aquarium is a fabulous aquatic destination with touch pools.
Children's Museum of Houston provides hands-on learning for the younger crowd.
Discovery Green is a modern park that offers many fabulous activities.
Houston Museum of Natural science is renowned for its butterfly house and dinosaur hall.
Hermann Park is a quiet green space with golfing, gardens and more.
The Museum of Fine Arts, Houston houses a renowned art collection.
San Jacinto Museum of History showcases a variety of historical Texan photos and artifacts.
Houston Arboretum & Nature Center is a lovely outdoor setting with trails and activities for all.
Kemah Boardwalk is a popular amusement park on the waterfront.
Memorial Park offers 1500 of wooded recreational space.
Hurricane Harbor Splashtown is a waterpark with pools and slides and fun in the sun!
Bayou Bend Collection & Gardens is an American art museum set amidst tranquil gardens.
Battleship Texas State Historic Site allows you to explore a veteran vessel.
Mercer Botanic Gardens showcases native plants set in manicured gardens.
The Health Museum exhibits medical science and health artifacts.
Contemporary Arts Museum Houston offers modern artwork exhibitions.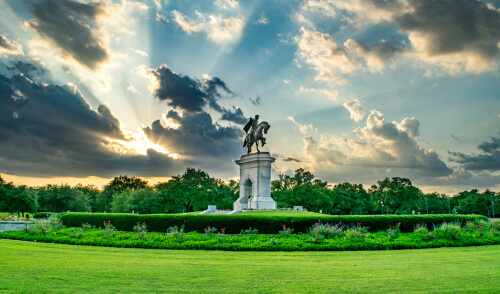 Worthy Mention: ArtCar Museum
Houston has an ArtCar Museum, also known as Garage Mahal, which displays fascinating pieces. The emphasis is on art on cars, but it is changed up frequently. Along with art cars, you can see other art and photography exhibits, including works by local artists.
By the way, if you enjoy making money with classic cars,you want to check out our car show and classic car auto shipping guide.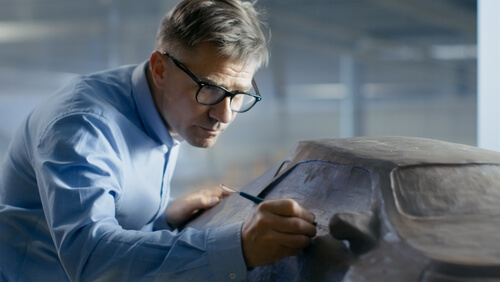 Cost of Living in Texas
Before moving to Houston from out of state, you want to know what it will be like to live in the city. Will you enjoy the atmosphere, the weather, the people, and living in Houston? We have compiled the best answers to commonly asked questions about living in Houston Texas.
Q: How much should I save to move to Houston?
A: Good question!
And one with manifold answers. It all comes down to your standard of living, employability, affordability of housing, and your ongoing income and expenses. We try to dissuade people from moving to Houston with no job if possible.
Q: Can you tell me where to find a job in Houston?
A: For sure! With more companies headed to the Lonestar State, that brings along job opportunities. Looking to find a job in Houston before you move? Check out the job listings and career opportunities on these sites:
MD Anderson Medical and Cancer Center is one of the largest medical centers in the world; it provides employment to graduates from leading universities, such as Baylor.
Other top industries that provide employment in Houston include medicine, manufacturing, life sciences, distribution, aviation and aerospace, and energy.
Self-employed? Station Houston and Novel Coworking provide flexible work spaces for entrepreneurs.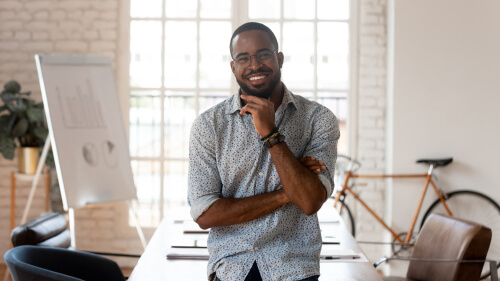 Q: How much money do you need to live comfortably in Houston?
A: According to Nerdwallet, Houston ranks as the 108th most expensive city on a database of 268 cities. You can calculate your cost of living in Houston, Texas so that you can figure out what you should earn.
Q: What is a livable wage in Houston?
A: That's a question only you can answer after much deliberation. What do you consider a livable wage based on your lifestyle?
Renting a median two-bedroom apartment will be $1,270 (look on the Apartment list and use this cool rent calculator) or whereas buying a three-bedroom, two-bathroom home will set you back about $300K. Check out current property listings on Welcome Home Houston or Littell Realty Group.
Q: What is middle class income in Houston?
Wondering what is a good salary in Houston Texas? The median salary in Houston in December 2020 is just over $44,100. This is relatively high compared to other cities. An added benefit is that there's no state income tax in Texas.
The unemployment rate in Houston is 8.20%, and the local economy is 21.50% below poverty.
With 2.67 people occupying each household, nearly half of homes are owner-occupied. This is significant, because it shows how affordable homes are. According to The Zebra, Houston gives you the best value for money when it comes to property.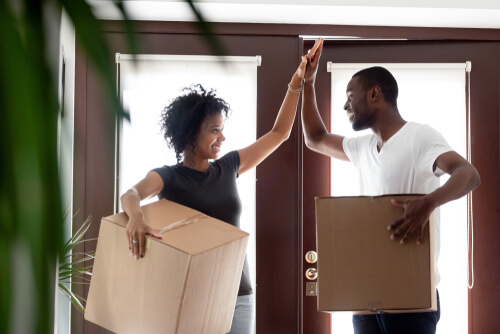 Q: Why are homes in Houston so cheap?
A: Many people wonder, why are homes in Houston so cheap when wages are generally lower, too?
Housing in Texas is typically cheaper due to the vast unoccupied land that's not particularly useful for growing crops or other agricultural uses.
How much do things cost in Houston?
You'll pay $85 for a doctor's visit, $95 for a dentist, and about $122 for an optometrist appointment.
Energy costs are quite competitive, due to fewer regulations.
Houston has higher property taxes, and the sales tax is over 8%. According to SmartAsset, Texas has some of the highest property tax rates in the U.S. In fact, it is nearly double the national average. A Harris County tax assessor can explain how you will be affected where taxes are concerned.
FYI: When you move to Houston, you may receive certain statements from the Galveston County Tax Office (GCTO) and some from Harris County. This former entity handles property taxes for a majority of the governmental entities in the County.
Food Haven
Gas is around $2.34 per gallon in Houston and you'll pay around $4.19 for a McDonald's Quarter-Pounder with cheese, or $8.54 for a 12-inch Pizza Hut pizza. Your six-pack Heineken for game night will be $9.68.
Speaking of food, Houston also has an epic food scene. From BBQ to TexMex, Viet Cajun, and a range of Italian, Indian, Thai, classic American, and vegan options to choose from, it's easy to enjoy a cheap treat on the go. Taco trucks are easy to find, as are cocktail bars, cafes, and pubs.
BONUS Read: Find out which Tax deductible moving expenses will be covered when you move to Houston.
Q: Will I need a car in Houston?
A: If possible, bring your car with you when you move to Houston. Because it is a driving city, traffic can sometimes be a drag. Although there are more buses and light rail, the public transit system remains less than optimal.
Unless you have a car with a functioning air conditioner, we suggest trading in your current car for a newer model.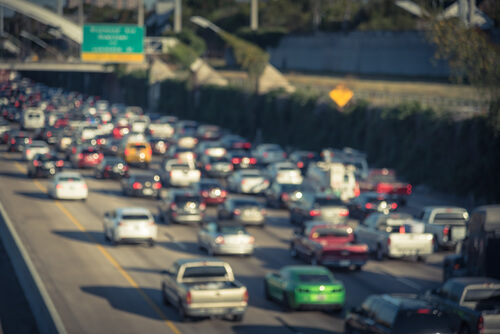 Q: Should I buy a new car in Texas or in California?
A: The choice is entirely yours. Unless you're up for a road trip (you could see colleges for your kids en route – more road trip tips) you can always buy a car from out of state and have it shipped to you after moving to Houston Texas.
Houston is an important USA seaport for car shipping. So if you're importing a car, be sure to read this guide to International car shipping requirements.
Expert Tip: No need to buy your kid a new car as their first car… Give them your hand-me-down and get your hands on a new set of wheels.
Bonus Tip: Invest in decent insurance, even if it is a bit more expensive than in other Texas cities.
Houston Neighborhoods
Q: What is the best area to live in Houston TX?
A: According to a 2019 FBI survey, there has been a decrease in violent crimes between 2017 and 2018. However, according to Safety.com, despite the fact that more than half of the people in the country consider it to be generally safe, Houston is one of the five "surprisingly dangerous" big cities in the U.S. Vehicle theft and assault rates are surprisingly high, and reported rapes about average, compared to the same statistics of other cities.
So, is it dangerous to live in Houston? You can avoid becoming a crime victim by learning which neighborhoods to avoid. Those are the areas in which crime is typically confined. Likewise, when you are out and about, remain vigilant.
Q: With that in mind, where should I not live in Houston?
A: Knowing that crime is confined to some bad neighborhoods, you're wondering what is the safest area in Houston.
Naturally, if you're moving to Houston with family, you want to be sure they will be safe. Use Niche.com to research areas based on the input of people who will be your neighbors. The Houston Chronicle also published a report that ranks the safest areas in Houston.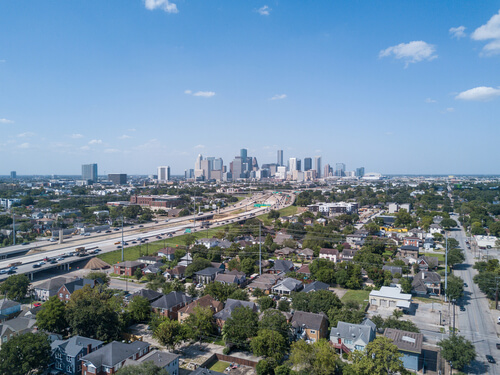 Q: Where should you not live in Texas?
A: Housely published a list of Top 10 Bad Neighbourhoods in Houston for crime.
Quality Education Options
Q: Does Houston have good public schools?
A: Houston's good quality of life results in large part from the educational opportunities the city provides. Independent School District (HISD) is the largest in the area, serving 288 schools within 312 square miles. Thirteen thousand teachers educate 210,00 students.
Houston's Top Schools
Some of the top schools in Texas are located in Houston. These top-notch schools include:
Eastwood Academy (84% low-income students)
Carnegie Vanguard
Alief's Kerr High School
High School for Performing and Visual Arts
DeBakey High School for Health Professionals
Students in Houston have access to all the top universities in Texas, including:
The University of Texas in Austin, TX
Texas A&M in College Station, TX
The University of Houston in Houston, TX
Texas Tech University in Lubbock, TX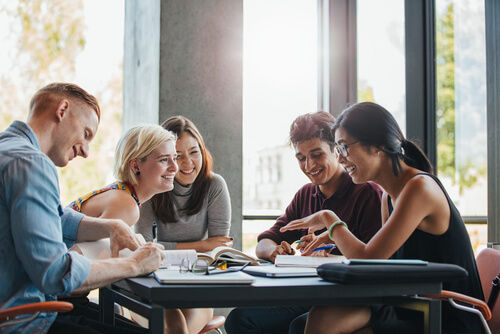 Ready? Set? Go! Your Next Steps
If you've been dancing to Starlito's I'm moving to Houston and you want to get packing, hold your horses, cowboy or cowgirl! Listen to this song while reading our Move to Texas Guide (don't miss out on the free relocation checklist!).  
Step by Step Moving Tips
So, you have one more question: Is moving to Houston a good idea? Only you will be able to make that decision. Here are some final relocation tips.