Reading Time: 9 minutes
There is no doubt that auctions can be a great place to find amazing deals. Therefore it is not surprising that many people are now turning to police car auctions. This is where to find bargains and invest in vehicles. A police car auction is an excellent solution when you have a real need for a new car, cheap.
There are a lot of websites that let you search and bid on these auctions, making the process much easier. Moreover some of these sites are unreliable and even fraudulent, it's best to know how they work before using them. Read on to learn how ex police car auctions work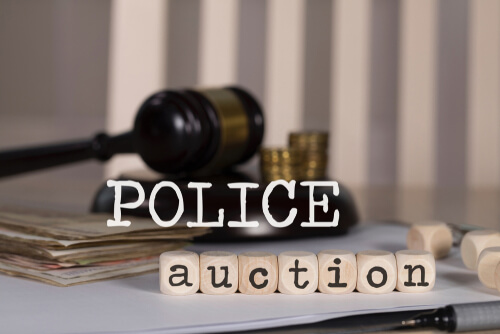 How do Police Auctions Work?
This post will show you how to find police car auctions and that you CAN find a good deal. We also show you where are police car auctions held. So when you need to move a car from Philadelphia PA to Las Vegas NV or Seattle to St Louis MO, call Nationwide. Furthermore we will:
Explain how government and police auctions work.
Describe the differences between free and paid listing sites.
Dispel some of the myths surrounding auctions.
Explain why you should avoid certain sites.
Provide information about the most reputable auction sites on the web.
---
"Interested in learning more about snowbird car shipping routes? Dive into our comprehensive guide at Nationwide Auto Transportation where we explore the most popular routes, key considerations, and expert tips for a smooth snowbird season transit. Whether you're a seasoned snowbird or planning your first winter escape, this guide is packed with valuable information to ensure your vehicle's safe and timely transportation."
---
What are Government and Police Auctions?
Public agencies are legally obligated to sell any surplus or seized items. When the police or customs seize vehicles. When the military has surplus parts. Or when homes go into foreclosure due to loan default. This is when you have the right to bid on those items and properties at auction. Everything must go and you can find a real steal at a police car auction.
Can I buy an ex-police service vehicle? How to get a license to buy cars police car auctions? As for the first question, absolutely! You can because retired police cars and other equipment are often included in surplus stock. The government offers a wide range of items at its online and local police auctions through GovDeals.
Anything is sold at auctions. You can buy anything from art to agricultural equipment, and school supplies to gambling machines! Even medical equipment and vehicles, you'll find a wide range of different items for sale. However, you came here to read about public police car auctions. More on that below, but first, why not take a look at How to Avoid a Tire Blowout? It could just save your new, old police cruiser.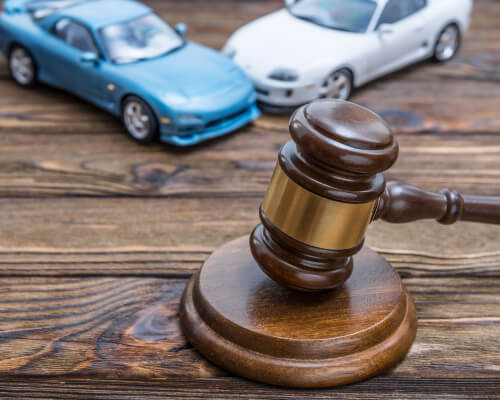 Calculate Your Car Shipping Quote with Ease! Discover the Best Rates at Nationwide Auto Transportation's Blog
---
How do I Find California Auctions?
Police car auctions and government auctions take place across the USA at many different times and in many different ways. Access is free and public police auction information is available online from the federal, state, and local governments.
Federal agencies list their auctions on GovSales.gov. Here you will find links to each state's surplus site. You can search your local government's website or call your police department for auction information. These auctions can take place online, by phone, or even in person (Covid-19 regulations allowing).
Police auto auctions are held onsite at impound lots operated by police stations. They employ professional auctioneers who oversee the proceedings. Last but not least all proceeds will go to the department.
What is the Point of Joining an Auction Site if all Auctions are Already Listed Online for Free?
Paid sites like GovernmentAuctions.org have EVERY listing in one place. This is including contact information for live auctions. You can search for specific cars by ZIP code and distance. Paying that small membership can save you time and your sanity.
---
How can you get the Best Deals at These Car Auctions?
There are no magical, brilliant, foolproof secrets to getting the best deals at car auctions police impounds. Any site that claims otherwise will just try to get you to spend money to become a member. Common sense is your best friend when it comes to finding the best deals. Using that, and researching the value of the vehicle you're buying, you'll be driving a quality vehicle in no time. With minimal impact on your wallet. You can get a full, independent inspection on an auction vehicle. Along with this it is particularly important to get a vehicle history report as the first step to protecting your investment.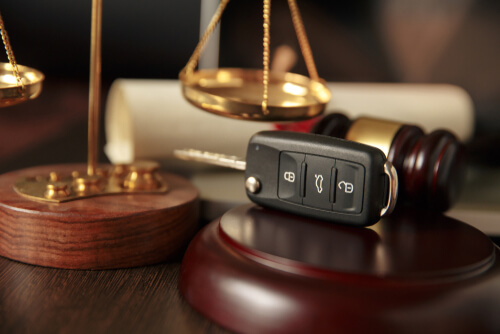 Car Depreciation Rates for Dummies Like Me will help you gain valuable info on the deprecation value of the vehicle. Nationwide Auto Transportation will ship your new purchase, safely and affordably.
---
How Police Car Auctions Work
Why are cars impounded and land up being sold on state police car auctions:
Proceeds from crime
Fraud
Defaulted payments
and other white-collar crime
It is possible that the cars in these cases are in excellent condition. Police departments hold police car auctions to clear lots and recover money. It's not about the price to them – it's about clearing the lot.
The US Treasury Department also holds approximately 300 auctions each year throughout the nation. Taxes or federal law violations resulted in the forfeiture of property, which is sold through these auctions.
Is Buying Auctioned Vehicles a Good Idea?
Police car auctions have been known to produce some incredible deals. However everyone agrees that when you set foot in a police seized car auctions NC, prepare for a bidding war of epic proportions.
Because you're buying from an impound lot you won't get any of the guarantees, warranties, and service packages you've come to expect from reputable retailers. In exchange, you get cars for a tiny fraction of the price. It's probably best to go to a dealer if you don't know anything about cars – or know anyone who does.
There is no opportunity to test drive the cars, so what you see is what you get. It is good to know that in most cases, these vehicles are roadworthy and in good repair.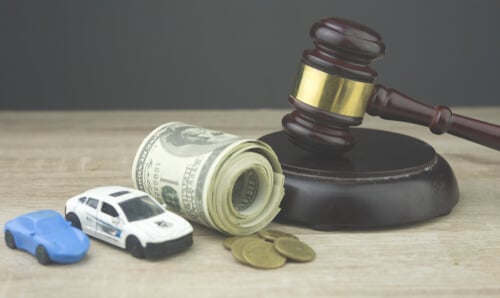 Dealers
Are you buying from police car auctions in Orange County? Why not use Nationwide Auto Transportation and our auction to dealer transport.
We attended an auction at Memphis Police Car auctions that had some amazing deals:
$300 for a slightly damaged Chrysler PT Cruiser
$425 Astro Chevy
An Impala that had seen much better days for $525
$525 gets you a nice-looking 2003 Ford Escape
The 2013 Hyundai Elantra was a great deal at $5,500
As long as the engine is in good shape, you can always give the car some TLC using the money you save. I you would like to know more about How to ship your car to another state, we have you covered.
What To Do Besides Find Police Impound Car Auctions Near you
Find a police car auction near you as the first step. Arrive at the police repo car auctions early on the day of the auction to see what's on the floor. You have obviously done all your online research before and have narrowed down your selection to 3 or 4 options that you can register for if there is a check-in process.
Bidding may be fierce as many car dealers attend America's police car auctions. Keep your eyes on the websites we have mentioned to know when does the police department do their next car auctions.
When you buy a car at a police car auction, some auctions require you to put down the full amount, while others permit a percentage deposit. However speed is of the essence as you need to get your purchase away as soon as possible.
You can always use our auction auto transport service if you bought the vehicle from a police car auction outside your city or state, or if the vehicle can't be driven off the lot. Nationwide Auto Transportation offers professional auction to dealer transport, whether a dealer is buying one car or an entire lot of cars.
Speak to Nationwide Auto Transport about our multi-car discounts!
---
Police Car Auctions Near me: Where to Find Police Car Auctions
When you are ready to attend a police car auction and you are a resident of the windy city, your first question will more than likely be, "Where can I find police car auctions Chicago?", but regardless of your ZIP code, we have put together a list that should answer your question, "Where are police car auctions?"
No local auctions? Look into buying your new car online through Mannheim Auto Auctions.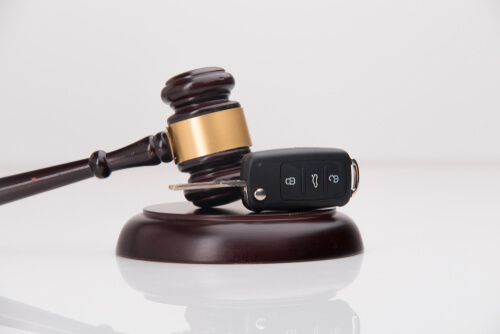 For more information about police car auctions in your state or city, click the link to the left:
Police Car Auctions New York: Live and online auctions are hosted by the New York City Police Department. As part of its auction process, the NYPD uses an outside auctioneer (who also conducts auctions for other law enforcement agencies) to auction luxury items, such as cars, designer clothing, consumer electronics, rare coins, and jewelry.
New Jersey Police Car Auctions – These auctions offer some of the most incredible seized vehicles at unbeatable prices, as well as well-maintained, equipped cars from the police fleet.
Looking at Police Auctions Michigan – MiBid's online auction is available 24 hours a day.
Find Police Auctions Florida – Find all upcoming auctions in Florida on Bidera.
One near you
Police Car Auctions MN – Every first Thursday of the month, the Minneapolis Impound Lot hosts public auctions. Registration and inspection start at 8 am, followed by the official auction at 10:30 am. Make sure to arrive early for registration and inspection.
Police Car Auctions Houston – You can access the online listing of all the vehicles that will be auctioned, and you can attend the live auction at one of the facilities that lists abandoned vehicles and is open to the public. Several locations host these daily auctions, which start at 8 a.m.
Where are Police Car Auctions Texas – The Dallas Auto Pound holds an auction every other Monday, or if Monday is a public holiday, it will be held the following Tuesday.
Police Auctions VA – There are a number of police auctions throughout the state, including in Norfolk, Prince William County, Portsmouth, and Mobile.
Looking for Police Car Auctions Maryland – The Maryland Department of State Police has partnered with Government Surplus Auctions in order to dispose of their seized, forfeited, and found cars. The Department Property Unit can be reached at (410) 799-1218.
Police Car Auctions AZ – Surplus Property offers three live police car auctions every year at 1537 W. Jackson Street in Phoenix, Arizona.
They are all over
Police Auctions NC – The North Carolina State Highway Patrol has partnered with North Carolina State Surplus to auction off surplus vehicles. All surplus fleet vehicles are valued according to a special retail protocol approved by the Division of State Surplus Property based on the vehicle's year, make, model, and mileage. A no discount, warranty, or other incentives are offered on any vehicles sold "as-is." Visit N.C. State Surplus Property, 6501 Chapel Hill Road, Highway 54 W. Raleigh, N.C. 27607 during regular working hours, except on state holidays.
Find Police Car Auctions GA – The Georgia Department of Administrative Services auctions surplus vehicles online.
Are there Police Auto Auctions Bay Area. The Office of Fleet and Asset Management (OFAM) offers three public auction services, namely: online auctions facilitated by GovDeals.com, live Surplus Automotive Auctions on the second Wednesday of selected months, and an online State Surplus Property Auction with viewing available weekly on Thursday afternoons between 13h00 and 15h00 – contact

[email protected]

or (916) 928-5800.
Police Auto Auctions California – The San Diego Police Department disposes of unclaimed items through an online auction service, whereas the Montclair Police Department holds public auctions. These are held every alternating Monday (excluding holidays) at 12 pm in the parking lot of the Montclair Police Department, located on South Richton Street, west of Monte Vista Avenue. Enter the gate on the west end of Richton Street. 
Where are Police Auctions WA – Issaquah City Police auction off surplus equipment through PropertyRoom. The Fleet Services division of King County conducts two live auctions annually, during spring and fall. The City of Seattle uses Bidadoo and MurphyAuction to liquidate its surplus fleet.
Police Auctions CT – Connecticut holds online auctions for surplus vehicles.
Is there one near you?
Are there Police Property Auctions Cleveland Ohio – Contact the Cleveland Division of Police Vehicle Custodial Unit.
Law Enforcement Auctions Illinois – Browse City of Chicago Public Surplus Vehicle listings, view the Clinton Auto Auction website for the latest news and listings or bid online in the June auction of the Illinois Department of Central Management Services. Learn more about Illinois car shipping here.
Where are Police Vehicle Auctions Oregon – People who want to purchase surplus property in Oregon have access to a range of options online and at auctions.
Police Auctions Denver – Attend an auction of abandoned and confiscated vehicles every second Wednesday at 9 am at the Denver Sheriff Vehicle Impound Facility, 5226 Brighton Blvd., Denver, CO 80216 (York St. & Brighton Blvd., north of I-70).
Any Police Auctions MA – Boston's Police Department holds regular auctions, and you can view the listing online.
Listed Police Auto Auctions Kansas City – Car dealers and the public are invited to attend auctions every third Tuesday of the month. Call 816.502.3318 for more information. Learn more about our Wichita Kansas auto shipping services.
Police Auctions Charlotte NC – The City of Charlotte's Asset Recovery & Disposal (ARD) Facility invites the public and dealers to attend their auctions at All ARD Public Auctions are held at 5550 Wilkinson Blvd. Click on the link to the left for dates of upcoming auctions.
Listed Police Vehicle Auctions Sacramento – The City's Procurement Services Division holds an auction every second Saturday at 4751 Power Inn Road, Sacramento, CA 95826.
Police Car Auctions Las Vegas – Clark County holds 3 auctions yearly, on select Saturdays at 8am at a storage facility at 4320 Stephanie St.
Nationwide Auto Transportation Offers Auction Auto Shipping
Once you have made your purchase from one of the country's police car auctions you will need to ship your car back home. Nationwide Auto Transportation will get your new ex-police car home safely and affordably.