Reading Time: 9 minutes
In a perfect world we have all the time we need, and car trailer rental is the most efficient way to move your car from A to B. Unfortunately car trailer rental may not be the best option for a long distance move. Read to familiarize yourself with how to rent a car hauler trailer rental when you need to ship your car a long way.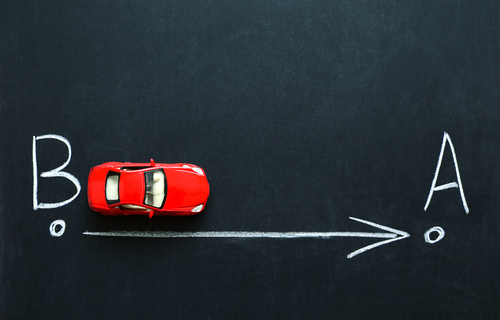 The Nationwide Car Carrier Rental Guide
Have you ever driven an extra large vehicle? It's difficult enough without towing a cumbersome auto trailer rental with your car on it?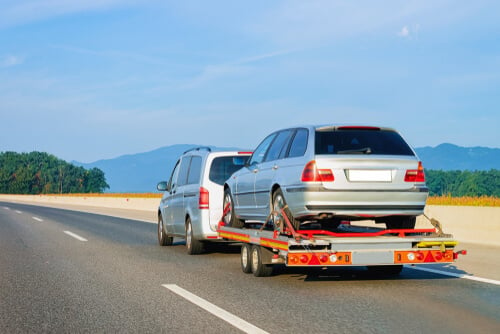 where to rent a car hauler trailer one way?
who has car carrier trailer rental?
who has the best car hauler trailer rental?
how much for a car trailer rental?
Few Americans can say they have, and this is the reason for this article. We look into when it is prudent to use car trailer rental to ship a car.
I inspect a few auto transport trailer rental companies and we take a peek at different towing types. I also let you in on a few helpful hints and tips when it comes time for car carrier rental.
---
Planning an RV journey soon? Before you set out, it's crucial to weigh the costs and benefits of RV transport. Dive into our comprehensive guide on RV Shipping vs. Driving. Make sure you're making the most cost-effective choice for your adventure.
What are My Options to Transport My Own Car?
If your car or truck already has a tow hitch fitted, hook your car trailer rental, or your car. A tow hitch gives you options of renting a tow dolly or auto transport trailer. If you are brave and have nerves of steel you can attempt to tow a car using straps or a rope. But I would not recommend it for any long distance car shipping.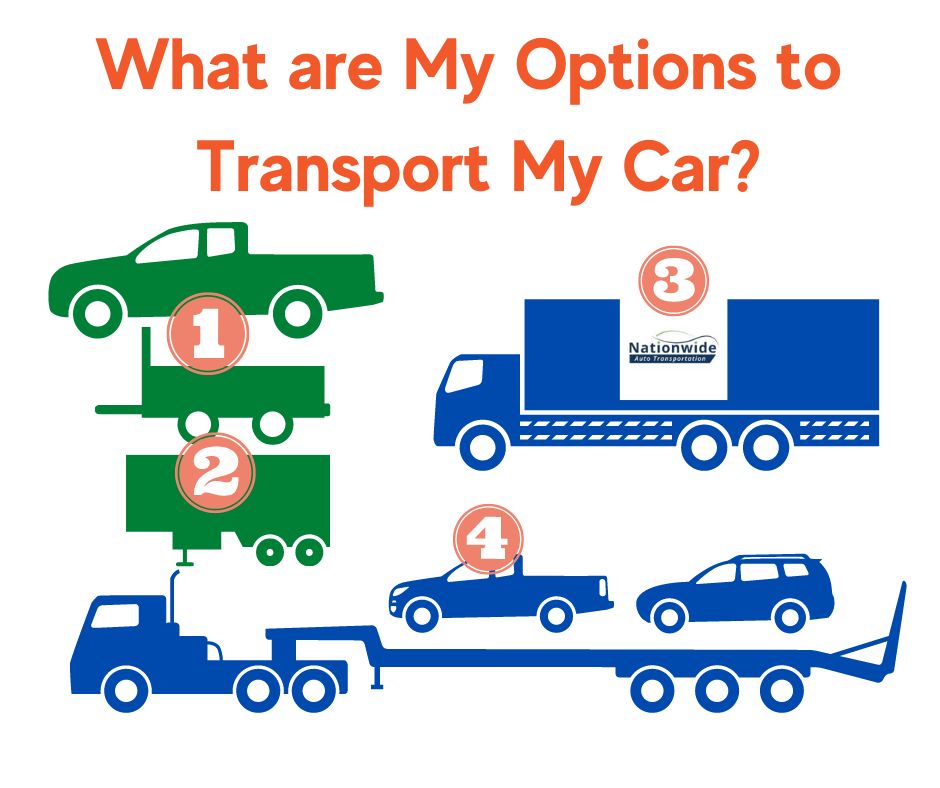 Other options are:
Hire a rental truck, along with a tow dolly
Rent a truck with an car transport trailer
Hire a utility trailer with a ramp
Hire an enclosed car trailer
Where Can I Find Car Towing Trailer Rental Companies?
Type 'rent a car carrier', or 'car trailer rental, and your browser fills with hundreds of answers. How do you know which are legit? I wanted to make it easier for anyone who needs to rent car transport trailer/s. Keeping this in mind, here is a short list of three popular auto transport for rent companies. It includes what they would charge for a 16 foot truck that moves two to three rooms from Chicago to New York:
Penske Truck Rental makes your move easier | To rent a 16 foot truck for 4 days will cost you approximately $1,750.
U-HAUL is your storage and moving resource | includes up to 4 days use, with 932 miles at a cost of $1,989.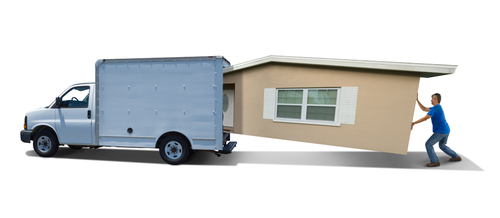 How do I Install a Tow Hitch?
In the tow hitch industry size matters! It makes sense that you would need a sturdier trailer hitch to tow a rental car trailer. They are larger and heavier than a large trailer with a car on top. In this case it helps to have the right tool for the right job. Besides the 5 different classes, there are also different types. They include Gooseneck, 5th wheel, receiver, weight distribution and a pintle hitch for extra heavy work.
Each trailer hitch has a unique purpose and coupling style, as well as its own set of capacities and sizes.
Car Towing Trailer Rental | Hitch Size Matters
It is important to make sure that your car is compatible with the type, and rating of tow hitch that you would like to install. Use the table below to help you estimate what your tow hitch needs may be, before you book auto transport for rent. For instance, did you know that a Class 5 hitch is best suited for a large truck or SUV? Ask your supplier for your chosen tow hitch specifications.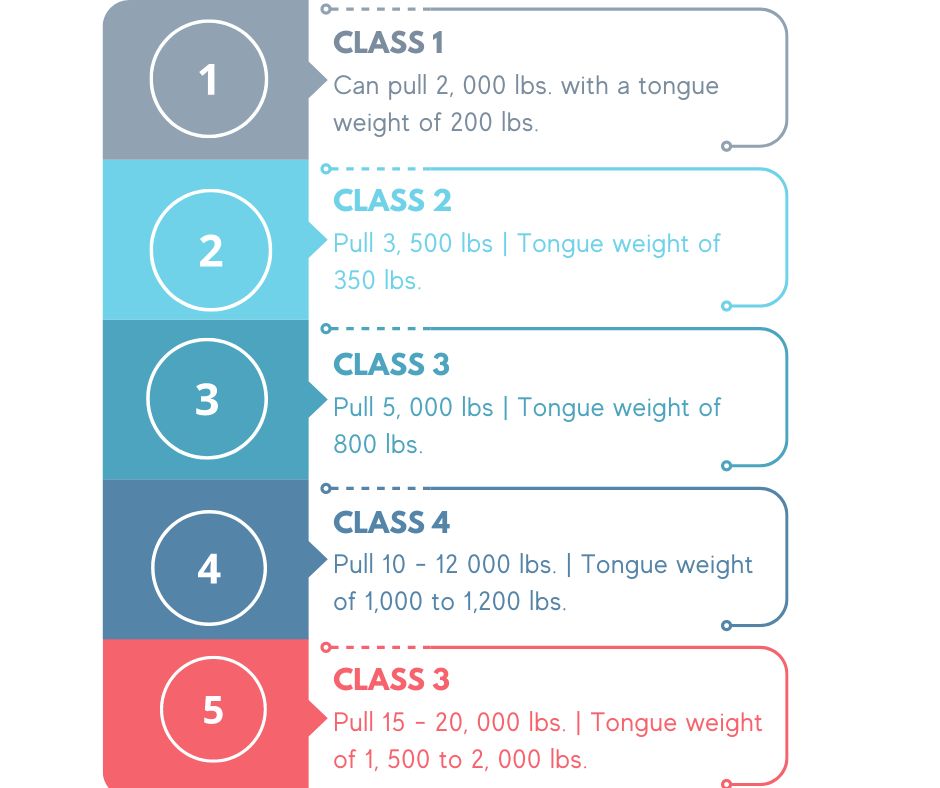 When we start towing extra heavy vehicles, there are accessories and hitches available for safer towing. Fifth wheel hinges use a pin system to attach your vehicle to the car trailer rental. Gooseneck hinges work with a ball system. If you are unsure, ask your local hitch installer for advice on the right hitch for the job.
Remember that if you are a nervous or not very competent driver I would discourage you from hiring a car trailer rental. They are not easy to adapt to, and you need many hours of experience to be a safe driver with a heavy car trailer rental in tow.
Tow Hitch Prices
Not only do tow hitches vary in style, application, and ratings, they also vary in price. Below is a list of the average prices you can expect to pay for installation prices:
Standard Hitch — $175 to $830
Gooseneck Hitch — $420 to $850
Receiver Ball — $120 to $865
Fifth Wheel Hitch — $435 to $2550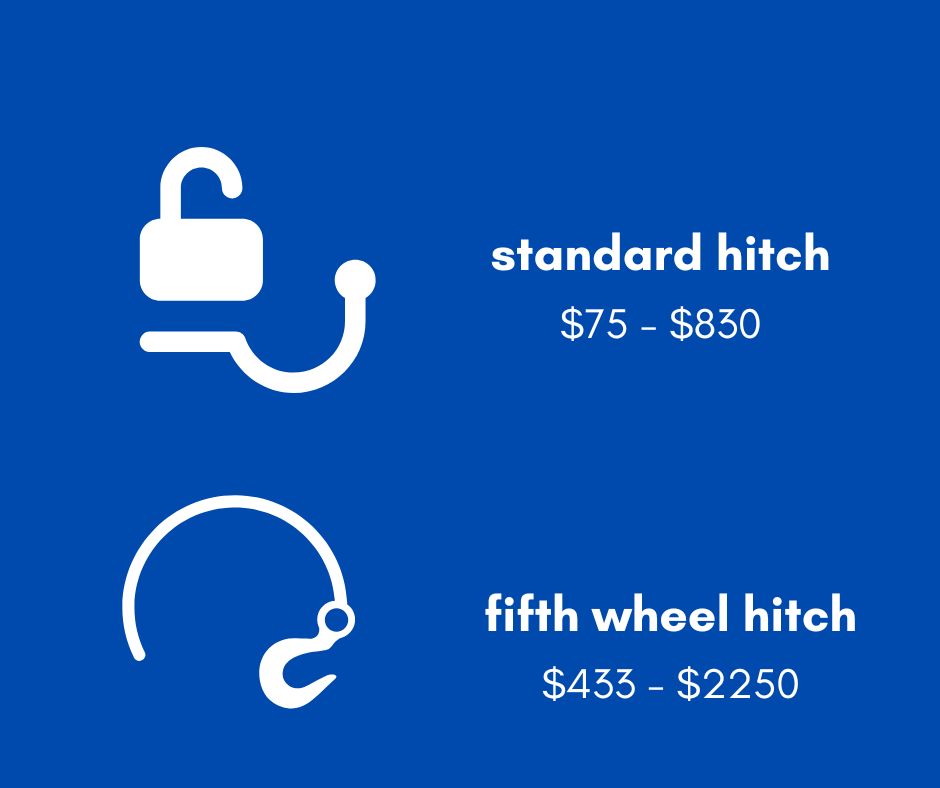 Use a certified installer to have the proper tow hitch installed for your vehicle. Or fill in this form for a Free Shipping Quote from an experienced car shipping company.
Car Hauler Rental Types Explained
Car trailer rental can become complicated. There are a variety of car rental trailer types to choose from. This means it's important for you to choose the right vehicle tow trailer rental.
Tow Dolly – Car tow dollies are a low cost method to tow your car using a rental car with trailer hitch. Lightweight and durable, a car tow dolly is most suited to drivers who do not tow often. Secure your car by means of heavy duty chains and ratchet tire straps.
Car Haulers – With a 5,290 lbs. load capacity, a car hauler features a loading ramp, ratchet-operated tire straps, and security chains. You also have the option of enclosed car trailer rental or car flatbed trailer rental.
Enclosed Car Trailers – Added safety is what an enclosed car trailer is about. An 8.5 foot by 24 foot enclosed car haul trailer rental will keep your car safe from any environmental damage during the move. The ramp door and beavertail makes unloading and loading a breeze. Your best option is a tandem axle trailer with electric brakes and wall, plus floor, tie downs.
Car Trailer Rental | What Are the Requirements?
Choosing the right car trailer rental for your towing needs is important. Not only for your car and your own safety, but also for your budget. Rental companies have exclusions and requirements when you rent car transport trailers: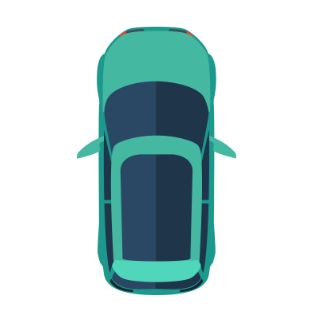 Hard top – It is not permitted to tow a car trailer with a soft top vehicle.
---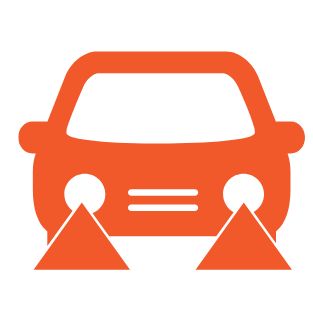 Lighting – Ensure that the right connectors are being used. Check and double-check that both the trailer and the towing vehicle's lights are all working 100%.
---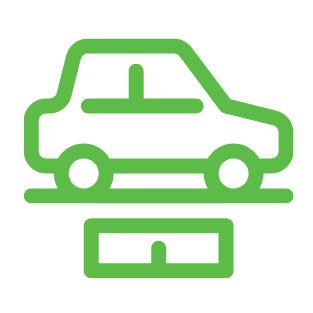 Weight – The towing vehicle must be at least 750 lbs. heavier than the vehicle towed.
---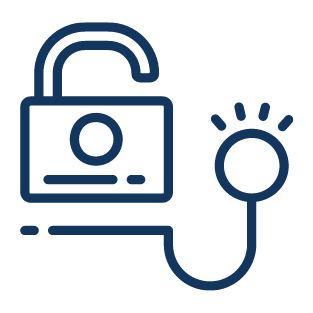 Hitch – A Class 2 tow hitch rated to 3,500 lbs. min weight, together with a matching hitch ball not higher than 25 inches required.
---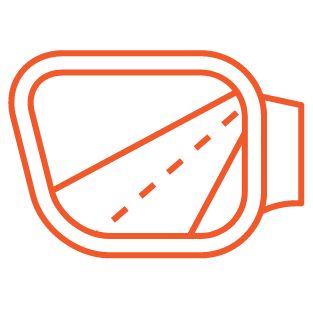 Mirrors – Mirrors on both sides of the towing vehicle required.
---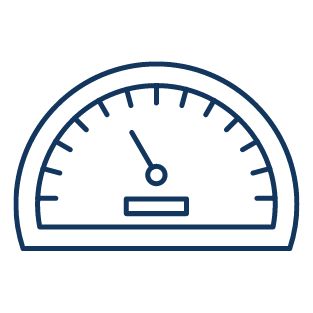 Speed – It is not recommended to exceed 55 mph. Drivers and passengers should always wear safety belts.
Keeping these car hauler rental requirements in mind, we add a few extra hints and tips for you in the next section. Need car trailer rental? Before you book, why not look at a professional and reputable car shipping company.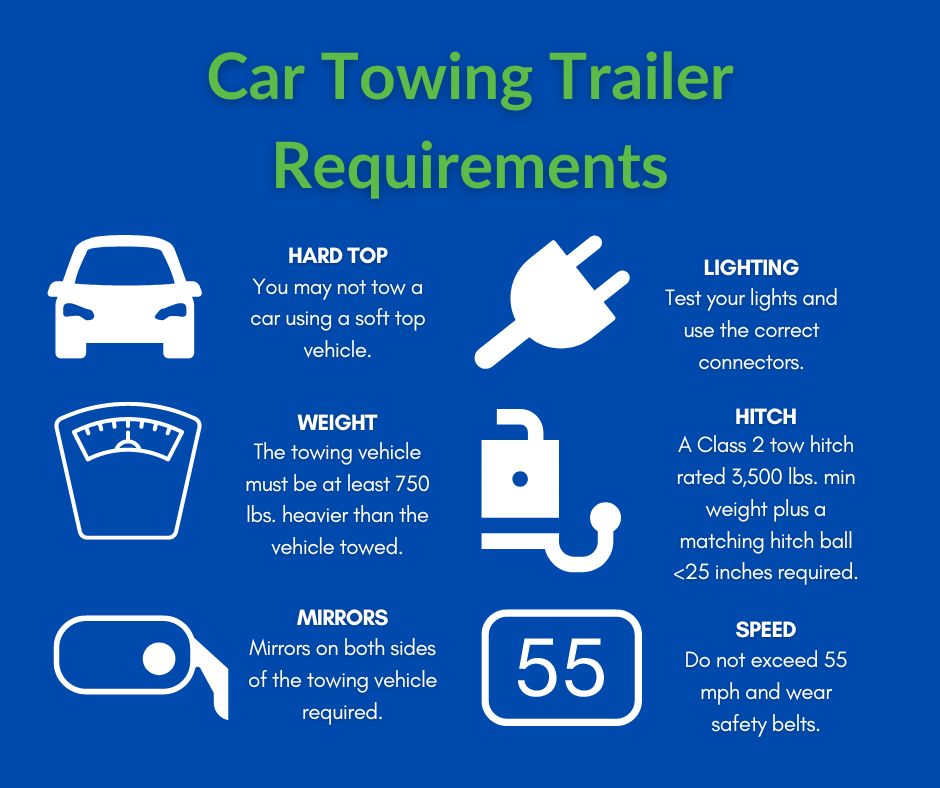 Hints and Tips When Renting Towing Equipment
From what we have seen so far, a car towing trailer can add anything from 16 to 24 feet behind your towing vehicle. This depends on what you are towing of course. Towing a heavy car trailer limits your vision and increases your time on the road. Car trailer rental sway is also a very real danger to look out for. The following hints and tips for vehicle tow trailer rental will assist you with a safe haul.
Get connected, and stay that way. Check and double-check the wiring and connectors, trailer latch and safety chains.
Slower is safer. Rental companies suggest that you do not exceed 55 mph. Driving even slower is safer.
Watch that brake. The extra weight means more momentum, which is exacerbated by speed. Try slowing down in stages where possible to decrease brake wear.
Sudden lane changes are bad to start with. Doing it with a heavy car trailer rental in tow can cause the trailer to move and sway across the road. Also known as trailer sway, it is dangerous and avoids it by slowing down.
Wider turns are better. Check for curbs and other obstacles and allow for a wide berth when it is time to turn.
Practice backing up. Car trailer rentals with hitches are difficult to maneuver so practicing in a safe place is a great idea. Watch out for jackknifing and obstacles. It is not possible to backup with a tow dolly. Look for drive- or pull -through options.
Frequent inspection stops are important. Chains and straps can loosen and cause damage if not picked up early.
Tow mirrors make for better rear visibility and smaller blind spots.
Read the National Highway Safety Administration's towing safety guide for car trailers and towing facts.
How Much To Rent a Trailer or Tow Dolly?
A rented tow dolly or car trailer rental is a good idea for short hauls, if you have the confidence and experience. We have looked at a few companies earlier on, so it is easier to match the right company or service to your needs.
Tow Dolly rentals start at around $45 per day, while an auto transport hauler starts at $55. It is actually easy to work out the cost of car shipping from a professional auto hauling company. Using AI driven shipping calculators, car owners get accurate and immediate quotes at their fingertips. Renting a car hauler can be different. With that in mind here are some costs you need to know about for car trailer rental.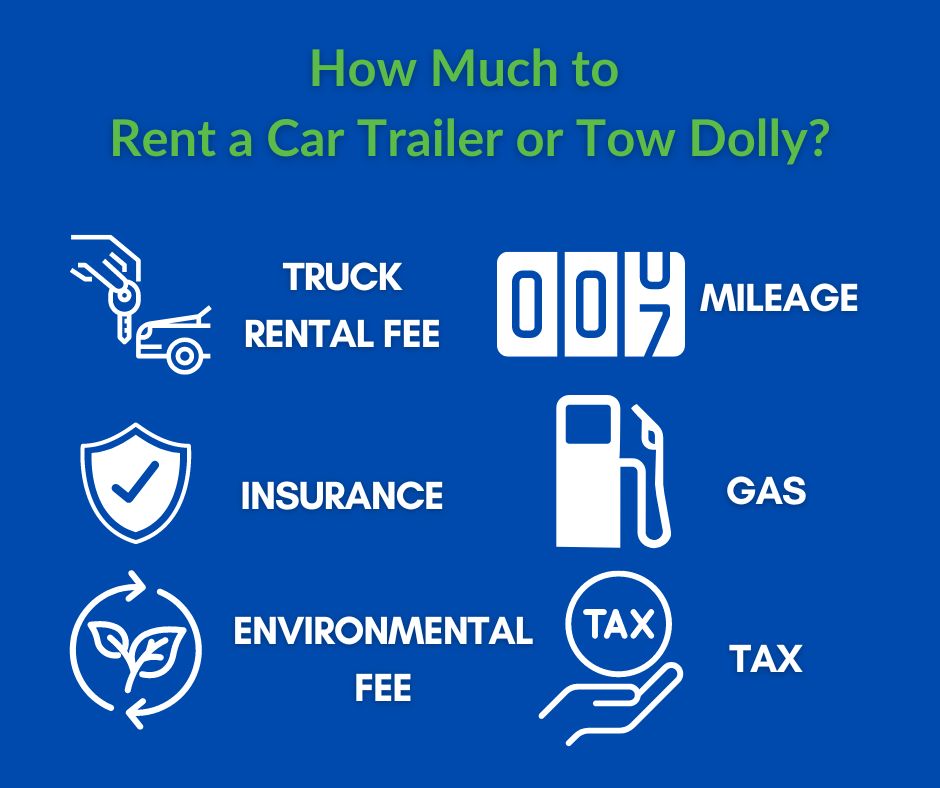 Choose the insurance cover that suits you. A basic insurance upgrade will add extra cover and for third-party claims cover.
Auto Trailer Rental | Not Always the Cheapest
To rent a car transport trailer may not always be your best, or even cheapest car moving option. There are scenarios where car trailer rental can even become more costly than using another type of car hauling method. Think about it, there are more costs involved than getting a car trailer rental. As said, many companies insist that certain requirements are met when it comes to the towing vehicle. If your vehicle falls short, you may have to pay for a rental truck.
But that's not all! Be surprised to see how costs like extra gas consumption, and added liability coverage, adds up. Don't forget to add food and beverage, as well as accommodation and other stay over costs.
Professional Car Haulers vs Car Trailer Rental
Car trailer rental is not always the best, or cheapest way to get your car from point A to B.
The stress and extra costs of long distance hauling with a car hauler rental may not be worth the cost and stress.
Car shipping companies must have enough insurance to cover your vehicle. They have trained personnel to look after your car. Moving a car is a lot more complicated than loading some boxes on a truck. A good auto shipper knows the value of your car to you, and treats it like their own.
Whether you use a car trailer rental to haul your vehicle, or use an auto shipping company, preparation and planning is key. Research the shipping company of your choice, and make sure to read their Reviews.
It is clear that auto transport for rent is not always your best car shipping option. When this is the case Nationwide Auto Transportation is your go to auto moving company in the United States. Call us today for a free quote on shipping your car safer than with a car trailer rental.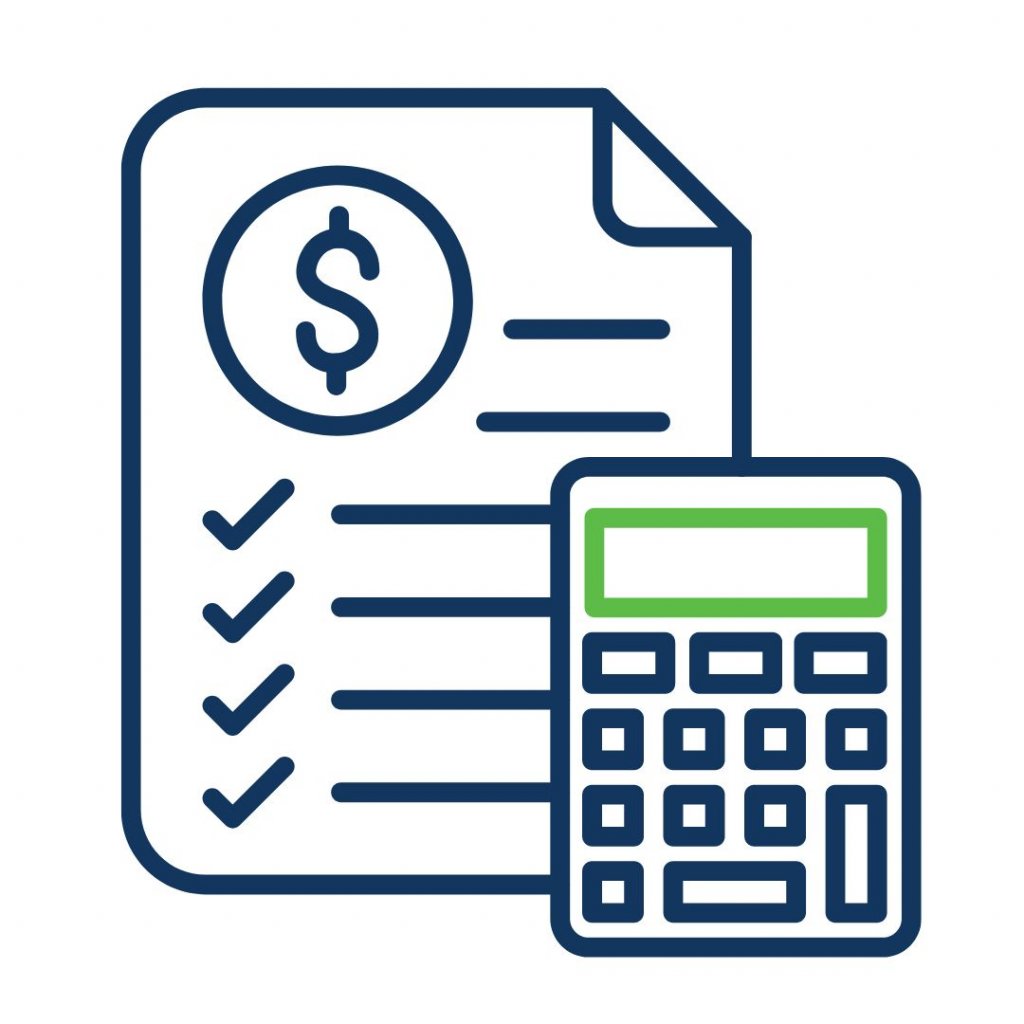 Get 20% OFF Car Shipping
If you're in the process of moving cars, consider Nationwide Auto Transportation. We offer safe and reliable car shipping services across the country. Rely on our team to find the best solution for your unique needs.
Check out our car shipping quote calculator and get 20% OFF your first shipment.