Reading Time: 8 minutes
Need auto transportation but afraid to be caught in a car shipping scam? There are many ways to avoid falling for scams and one such way is to search out a reliable car moving company from the outset.
For every car that legitimate auto shippers ship, a new scammer is born. It's sad, but that's the state of the world we live in. With more access to technology, more people would rather spend their time coming up with new scams than finding legitimate work for their hands. How do you avoid car shipping scam? It's easy with these simple steps.
All you want when you're moving, is to rest assured that your car will arrive at its destination without any delays or damage. Of course, you'd rather not spend an arm and a leg, but you want to know the auto transportation company is reliable and not a car shipping scam. Unfortunately, many vehicle owners are caught by auto shipping scammers looking to make a quick buck.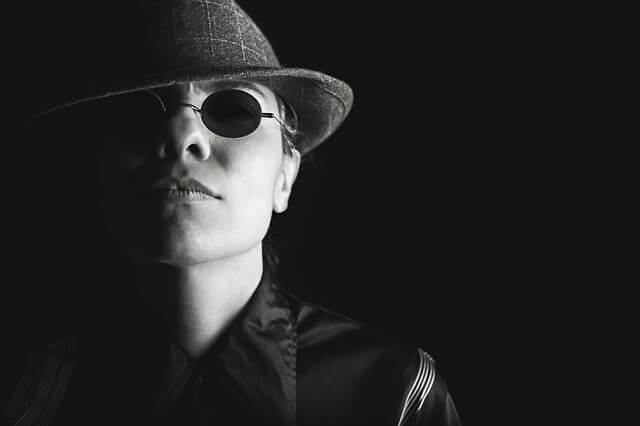 How Car Shipping Scams Operate
Unscrupulous criminals – posing as auto shippers – operate all around the world, targeting people who sell cars, motorbikes, boats, and other high-value items and are in need of car relocation.
They copy information from legitimate auto shipping companies' websites and use that to create their own car shipping scam sites. Next, they target people who are selling cars (the victims), and offer to buy it.
They would send the seller a check which includes the cost of the vehicle, as well as the cost of shipping the vehicle overseas through their "approved shipping company" – which is really just their own site. This is known as a phishing scam.
In many cases, the money would clear, and you are then instructed to send money for the shipping. As per the agreement, you go ahead and transfer the money – usually via Moneygram or Western Union or another untraceable method that allows the recipient to cash the money immediately.
A few days later, your bank informs you that the original check had bounced. The money disappears from your account, and you're left short of cash.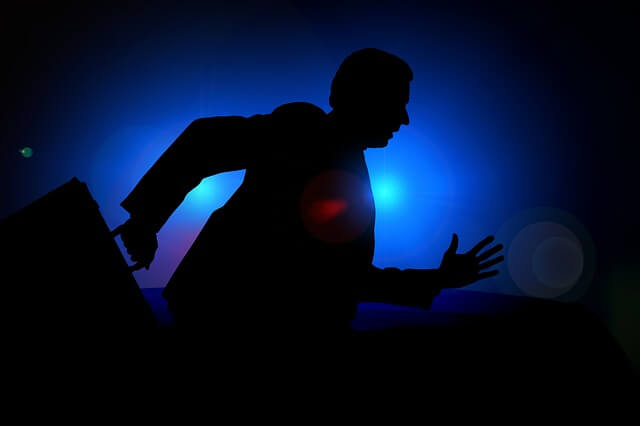 Some car shipping scammers also pose as car sellers. They offer to sell you a car below market value and insist that you send the money before they will ship the car. They will typically inform you that the car is being held by the shipping agent, and refer you to a website that promises to hold your cash in escrow while the car is being shipped to you. Unfortunately, these legitimate-looking car shipping scam sites are typically nothing more than a cog in the phishing wheel – it's known as phishing scams.
Phishing Scams
It requires limited skills to copy and paste a website and simply change the contact details to your own. It's also easy to be conned because fraudsters are very talented. However, there are some ways in which you can spot a car shipping scam:
Verify that the URL in the search bar matches the name of the site
Always ensure that the company is using a legitimate email address from the web site's domain, rather than @hotmail or @gmail.
research a company before you fork over the cash.
Never send money via Western Union, Moneygram, or another untraceable method – legitimate companies use bank accounts.
Remember what your mom taught you: If it sounds too good to be true, it usually is.
Another common shipping scam is "the up-sell". You might decide to fly to your new home instead of driving and ship your car instead. You get lucky by finding a professional-looking website online, and they are offering to ship your car at a very reasonable price.
Keep it Real
You call to verify and speak to the nicest person. In order to grab the last available spot on the car relocation truck going to your new city in the next few days, you jump at the opportunity. You provide your credit card details and happily get on your flight.
Then you get a call. The car shipping company must charge your card again, because the price changed for whatever reason – perhaps the initial amount was just a deposit, or the company had to use a different carrier.
If you refuse to pay the extra fee, they are bound to hold your car until you agree to the new price.
When you're looking to ship your vehicle, it's important to do due diligence in order to avoid falling victim to one of these scams.
Ways to Identify a Car Shipping Scam
A car is not cheap and disposable income is hard to come by for most of us. One of the best ways to verify that an auto transportation company is legitimate is to check out the company's website. Most car shipping scams are carried out online, which really is a shame.
The internet is the easiest place to find a car shipping company and to manage your transactions, but it's also the one place that makes it easy for scammers to relieve you're of your hard-earned money.
Websites must be checked
Lucky for us, in many cases, car shipping scams are unwittingly given away through their websites. Scammers focus mainly on getting their hands on your money; they don't want to spend money on creating a legitimate, professional business. This attitude permeates their websites, and you may notice some of the following:
An auto shipper's website may seem thrown together or poorly designed.
A site might be basic, with just some text and a contact form.
There might only be one page.
Text contains many typos.
If only an email address and no phone number.
The site may not list a Motor Carrier Number.
If the site does in fact list a motor carrier number, it would be a good idea to verify this number with the Federal Motor Carrier Safety Administration (FMSCA).
All professional car shipping companies will have a phone number you can call with questions, concerns, and verify their legitimacy. It facilitates fast, effective communication while your car is being shipped.
Does it mean that an auto shippers company that has a phone is legitimate and won't scam you? Not necessarily, but it certainly reduces the risk. A phone lends some permanence to a company as it is a way in which they can be held accountable. Give the company a call and ask them for their Motor Carrier Number and their Freight Broker License number.
4 Tips to Avoid Car Shipping Scam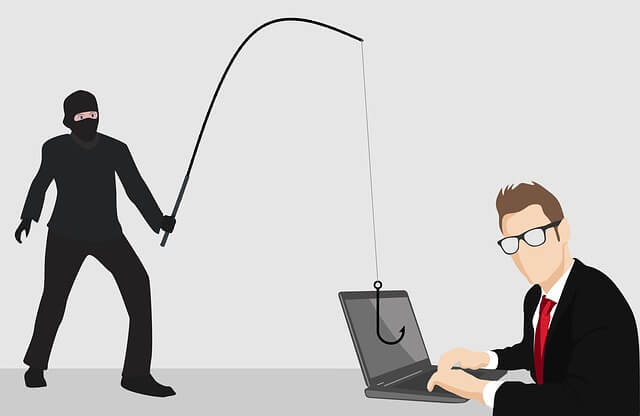 Avoid car shipping scam tip #1 – Know what to expect from the service provider
In the auto transportation industry, you will find lead resellers, brokers, and direct carriers.
Direct carriers are the guys who do the actual car relocation shipping. They own the trucks and hire the drivers and loaders. Direct carriers don't transfer you to a third party, which means they are responsible for your project – start to finish. By using a direct carrier, you limit your liability to only one company. You're bound to receive a faster service.
Lead resellers simply capture your information via an online form and sell your contact details to direct carriers and car shipping brokers for money. However, it doesn't end there. They often sell your details to any company that will pay for it. Hello, spam callers! You're bound to start receiving plenty of telemarketing calls, junk mail, and SMS.
Car shipping brokers (such as Nationwide Auto Transportation) are different to lead resellers. We work WITH carriers to facilitate your booking. Carriers are busy – they spend all their time arranging logistics, loading and unloading cars, and driving long distances to facilitate service to clients. They rely on brokers like us to provide them with clients. Working with a car shipping broker is often cheaper than trying to work directly with a carrier, and if you choose a good shipping broker, you can rely on professional, effective customer service.
Avoid car shipping scam tip #2 – Read auto shipping reviews
When you're researching companies to ship your car, be sure to read the companies' reviews on Google Business, Yelp, and BBB. Stay away from companies with 100% only positive reviews, as well as those that only have negative reviews. Find balance.
When checking on auto shipping company reviews, be sure to check the company's standing with the Better Business Bureau, and Federal Motor Safety Carrier Administration (FMCSA). Check-in particular how many complaints have been filed against the company in question.
However, avoid being discouraged if the car relocation company has a few complaints. No company is perfect, and not every customer is easy to please. It's only natural for people to complain before they are willing to compliment. Every good mover will have a few complaints.
Check with the Protect Your Move site, run by the Federal Motor Safety Carrier Administration (FMCSA), whether the company currently holds a license.
Avoid car shipping scam tip #3 – Avoid too-good-to-be-true pricing
Some companies love to boast that they can beat any quote and everyone loves a deal. Granted, there are companies that offer fantastic deals.
But sometimes, a quote comes in significantly below the best rate. You'll likely find the reason for that in their fine print, where they speak about additional fees for basic services, sold as "upgrades" that come standard with other companies.
In some cases, they will even try to charge you again upon delivery, so make sure to read the fine print and verify (in writing) that all fees are included in the quote.
Avoid car shipping scam tip #4 – Check registration and licensing
Legitimate auto transportation companies have to adhere to various regulations:
You can look these details up on the FMSCA website or you could ask the company for it directly. It's important to use a carrier with legitimate credentials.
Avoid car shipping scam tip #5 – Avoid paying for damages
When you work with a legitimate auto transportation company, you can rest assured that they will do everything in their power to avoid causing damages to your vehicle. However, the company may check out completely – until your car arrives at its destination damaged.
It has happened to trust customers, and it can happen to you. Some car relocation companies may refuse to pay for damages to your vehicle, and they may even have disclaimers to that effect in their documentation. Instead of blindly trusting a company, do due diligence.
Preparation can go a long way to helping you avoid having to pay for damages to your car caused by your auto transportation company. Here's what you can do:
Verify the auto transportation company's policies.
Find out how you are expected to claim reimbursement for repairs.
Verify that both you and your shipping company carry sufficient insurance in the event that something goes wrong.
Inspect your car's interior and exterior and note the mileage – take photos.
Trust Your Instincts
Ultimately, it is important to trust your instincts, no matter how good a deal the car moving company offers you. Pick up your phone and give the company a call. Speak directly to a company representative and ask some questions. Find out:
Does the company offer a customer service number?
How many trucks do they operate?
How many personnel do they employ?
What kind of insurance do they offer?
Do they charge a deposit?
How long have they been in business?
How many cars do they transport every month?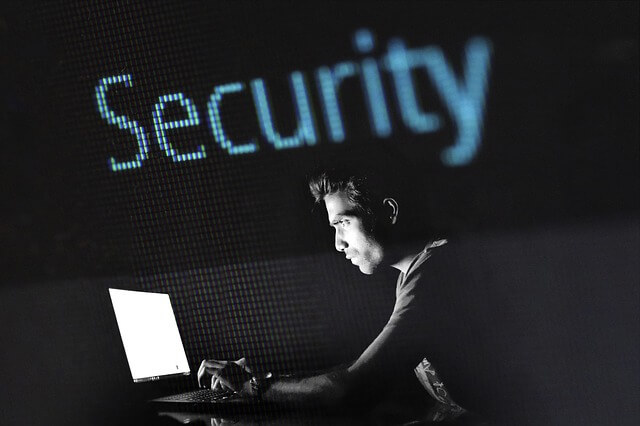 If you call a car relocation company and they have a negative reaction to your questions, you know you have found the wrong company. Reputable car shipping companies will have no problem answering your questions thoroughly and patiently. They will respect your concerns about car shipping scams and provide you with the peace of mind you need to do business with them. They will not be offended.
Listen to other people
It always helps to learn from other people's car shipping scam mistakes in order to avoid making them with your own car and your own money. That is why reading online car shipping reviews is such a helpful tool in alleviating trouble and helping you avoid becoming victim to car shipping scams.
Armed with the knowledge on this page, you can make an informed decision about which auto transport company you wish to use for your next car relocation. Use this information to choose a car relocation company you can trust, and rest assured that your vehicle (and your money!) is safe.
There you have it! Five ways to avoid car shipping scam artists!