Reading Time: 9 minutes
There are two basic reasons why Americans drive across the country – you either want to, or you have to. In this post I will show you the best ways to drive across country, whatever the road trip reason
And if you really can't, or don't want to, drive your car that far, we will look at what options you have to get it to its desired destination undamaged, and why auto shipping with National Auto Transportation may just be your best option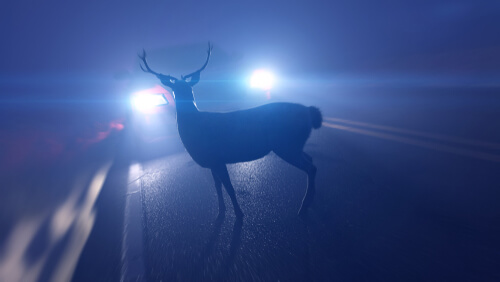 Turn Your Drive Across the Country Into an Epic Road Trip
According to the vast majority of Americans who enjoy a long drive across the country, along spectacular scenery, there is no better way to spend quality family time than on a well-planned road trip. Road Trip with Kids AND Enjoy a Stress-Free, Exciting Journey is a must read for the road trip family.
If there is one thing I have learnt it is that with every question asked and answered, you acquire a little more knowledge, and the more you know, the better choices you can make. The following section takes the form of a couple of frequently asked questions and answers that will go a long way to make things easier when you decide to drive across the country:
How much does it cost to drive across the country? In 2020, the price to drive across the country (including the cost of gas, food, and lodging), from New York to Los Angeles, had actually decreased slightly and would have cost you $1,152. Several variables affect the cost of a road trip across the United States, and they change every year – for the comparison above an average of the costs typically incurred were used.
How long does it take to drive across the country? I suppose again there are many variables that determine how long it takes to drive across the country, but in fact it takes approximately 45 hours, or six eight-hour days, to drive coast to coast. You have a choice of four interstates that connect the coasts, or to really see our country's inner beauty and vastness, get on the highways and byways – and if you have a month or three to spare – you might just get to visit all 48 continental states – and while you out there, Make These 4 Places a Part of Your 2021 Ho Ho Holidays.
What are the best road trip routes in the USA? Who does not have dreams of cruising down Route 66 while making your way from Chicago to Santa Monica and becoming part of history? With 10 more famous cross country routes for road trips to choose from, its your choice – Pacific or Atlantic, Cali or Florida and anywhere in between – the choice is yours. To help you with your planning, the AAA has the perfect road trip planner!
How to ship your car to another state? Whatever the reason for needing to ship your car to another state might be, this post on our blog, How to ship your car to another state, has all the answers you need.
Our next section explores your options for transporting your car across the country.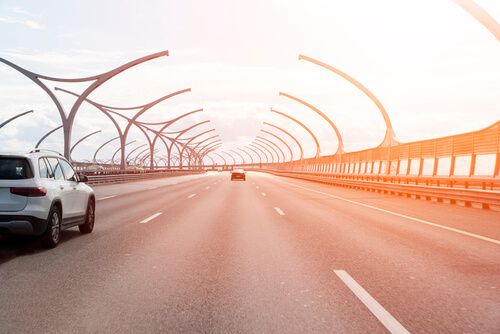 What are my Options to Get my Car Across the Country?
You have three main options for transporting your car to your new home: drive it, ship it, or hire someone to drive it for you.
You can choose to drive yourself if you want to save a little bit of money. Yip, I did say a little because driving long distances is not as inexpensive as you may think. Besides gas, accommodation, food and other road trip expenses, you have the inconvenience and stress of having to drive your car across the country.
Hiring a Driver – Another option is to hire someone to drive the car for you but the cost is high, however. Generally, this is the most expensive option, and your car will still depreciate as it drives hundreds or thousands of miles. It's likely to be a bit faster than shipping your car, and will allow you to fly to your destination.
Car shipping is a more affordable and convenient option than hiring someone to drive your car. You can actually have your car or cars picked up and delivered to your new home by most car shipping companies and as soon as your vehicle has been booked and shipped, you won't have much to do, so you can focus on the other aspects of your relocation. You can get a free, no obligation quote from Nationwide Auto Transportation to see how convenient and affordable car shipping is.
I've compiled ten tips to make your drive across the country easier and without stress, read on to see what they are.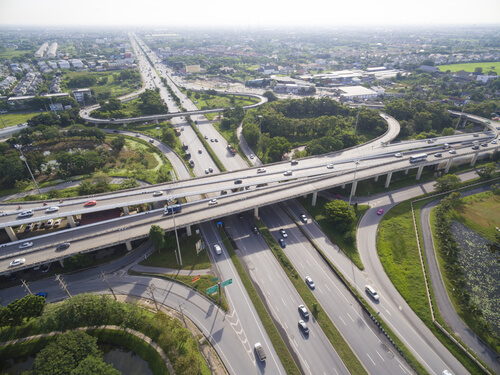 How to Drive Across the Country: 10 Tips
Moving across the country is the perfect excuse to plan the ultimate road trip, but I would advise that you leave the moving part of relocating across America, to the pros. Unless you are super skilled at controlling a big and ungainly furniture truck/and/or trailer while making sure your belongings stay safe and in one piece… all within the time that you can afford, or what the truck rental people gave you!
The experience of driving across the country in your own car can be more rewarding than flying, but as with most things in life, preparation can be the key to success and smiles… or tears for miles. Your journey can be a challenge without the right preparation, that said, here are ten tips for driving across the country when moving:
Plan your route – Nationwide Auto Transportation specializes in vehicle shipment to anywhere in the USA
Create a budget
Bring a cooler – Healthy Road Trip Meals and Snacks: What Are Your Choices?
Create your own playlist – have fun with this
Pre-arrange your hotel stay
Drive at the right time
Ensure you have all necessary documents in your car
Make sure you stay in touch with your moving company and driver
If driving across the country has always been your dream, or you have only recently been tempted by the lure of the blacktop, you need to be prepared. But don't get too carried away right now… Before you go on the road, there are other factors to consider.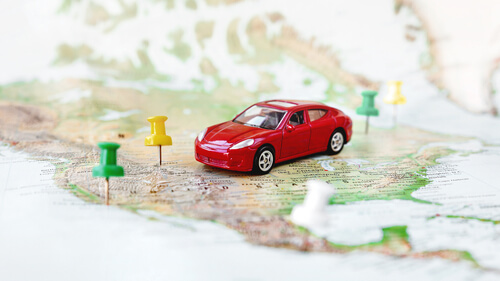 Is Your Car Ready to Drive Across the Country?
If you are planning a cross-country trip, make sure your vehicle is roadworthy. Take your car in for a check-up a week or more before you plan to depart. Check fluid levels, brakes, tires, and anything else that may cause you problems. Below is the complete list:
Oil and cooling (fluids)
There is a spare wheel
Lights
The brakes
Windshield wipers
Wheels and tires
Leaks should be checked
Belts
Steering wheel
Being stranded while your car is being repaired on a cross-country road trip is the fastest way to ruin your road trip. Ensure you have a fully inflated spare tire, jumper cables, a car jack, and any other items you might need in case of a flat tire or minor breakdown.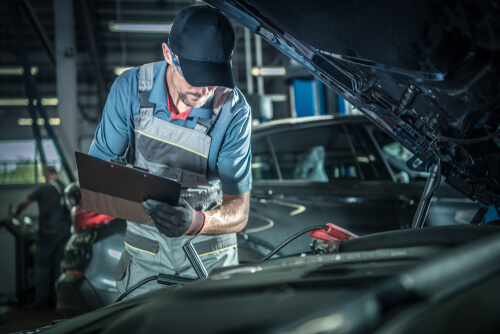 Clean Your Car
Once you have booked your car shipment, you can concentrate on the rest of your move. In the week leading up to your car shipment, you will need to take care of a few easy things. All you need to do is clean the exterior of the vehicle so that your car shipping driver can visually inspect it for any pre-existing damage and thereafter make sure that you remove any personal items from the vehicle as they will not be covered by the car shipping insurance in case of damage or loss.
Maintain Your Car – Make Sure It Runs Well
For you to be able to ship your car, it must be running properly so that the shipping operator can load it onto a carrier. If they have problems and the car does not start, or has a flat tire, your shipping slot may be canceled and a fee may be charged. You must re-book your shipment as an inoperable vehicle, which requires a winch-equipped truck that can load inoperable vehicles and on top of that it will cost you an additional few hundred dollars and take longer.
It is best to have any outstanding issues fixed before your driver picks up your car, so that you are sure it is ready and in good condition. The cost of a repair is likely to be much less than that of a cancellation fee and the cost of shipping an inoperable vehicle.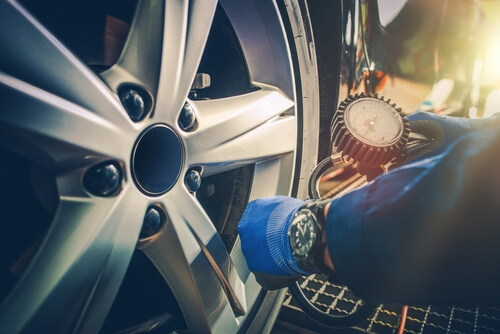 Watch the Weather
The weather can cause severe disruptions to your plans if not taken into consideration, so before you leave on your trip, be aware of the current weather conditions throughout your journey, as it can change drastically within a hundred miles. This may force you to change your planned route, which is stressful and can ruin your trip.
While you can't compete with Mother Nature, you can do whatever you can to prepare, and in some cases it seems that to ship your car might just be better than to drive across the country.
Why Ship Your Car and not Drive it Across the Country
When you relocate, it can be a challenge to arrange transportation for your car as it is one of the most valuable items you own, so many people decide to drive their cars to their new home. With so many obstacles involved in moving, you may find it difficult to drive to your new residence if it is located hundreds of miles away. This is particularly common when it is not shipped as part of a fleet with corporate relocation auto transport. If you're moving short distances, you may find it more economical to drive yourself but cross-country moves, however, can become overwhelming.
A road trip across the country can be an exhilarating and worthwhile experience, but it can also be exhausting for you and your car. With this in mind it might be worth looking at hiring an auto shipping company – and here are five reasons why you should ship your car and not drive it across the country:
Travelling long distances can be time-consuming and exhausting. Driving long distances with your family and friends can be an excellent time for bonding, but it can also cause severe anxiety if you are on a tight deadline. Auto shipping companies keep you updated as to exactly when your car will arrive at its destination.
Safety – Traveling across the country may seem like a great idea at first, but it's not without risks. Road accidents can and do happen, and every minute spent driving increases your risk of being injured in an accident. It's not worth putting your family at risk due to reckless driving or inclement weather, and long hours in a sitting position may cause back strain. When you use a shipping company to transport your car, you avoid the risks associated with road transport, increasing the odds that you and your family arrive at your destination safely.
Save Money – I have mentioned before that driving across the country sounds good until you realize all the expenses involved. The cost of fuel alone is scary, but you will also have to spend money on places to stay and food. Costs will vary based on the distance, the time, and the number of passengers and remember, the longer you drive, the more money you spend. Your shipping company will focus on helping you cut costs associated with travel, so why not get a quote from Nationwide Auto Transportation and have your car shipped safely and on time.
When moving, you may find driving to be the most convenient option, but what if you own more than one car? Why not ship one and drive across the country with the other? Or even better, ship both and fly the family to your new home, or holiday destination, or wherever you and your car/s need/s to be. Nationwide Auto Transportation can handle all your car moving solutions, so you don't have to and save you money at the same time.
A reliable shipping company hires and works with qualified and experienced drivers who know how to transport large and valuable shipments and drivers are also subject to background checks for added assurance. It's important to research shipping companies before selecting one, just to check if they are legit, reliable as well as cost effective. Customer reviews provide a good indication of who you can work with.
You Don't Want to Drive Across the Country – What Now?
I said in the intro that there are two basic motivations to drive across the country—need and want. It would be fair to say that the people who are in the 'want to' column, have the time and resources for a lengthy road trip, while the 'need to' respondents, who are by far in the majority, are bounded by time and other constraints.
The 'Need to's' reasons for relocating are more than likely not focused on relaxation or a holiday, but rather more a result of a forced or unexpected life event, like being transferred to a military base three states away, snowbirding to warmer climates or sending your youngest off to college with a new car… but in all honesty who wants to travel that far if its not for any fun reason, and don't you think that after a while one mountain will start looking very much like the next?
With the pandemic still keeping a firm grasp on our freedom of movement, I would suggest that you break your road trip down into drive-sized chunks that will keep you full of energy so that you can focus on everything that is so absolutely amazing around you. If you want to completely remove the worry about things like mileage and wear and tear, Nationwide Auto Transportation will drive across the country – while your car stays safe and with no extra mileage – aboard your choice of transporter.
From me to you – have a Happy Holiday and stay safe.