Reading Time: 9 minutes
If you move to Eugene, Oregon, do you hope to find a better climate or better food supplies? Or maybe you are just interested in what life is like in Eugene Oregon? This article is the perfect guide to helping you determine whether Eugene Oregon is the right move for you.
People most often move to Eugene Oregon for work transfers. Other people simply want to be near their families, and some want to retire. There are many reasons you might want to move to Eugene Oregon, but you should also consider the future of your children before starting a new life in a new city.
Eugene, Oregon is one of the most popular cities to move to, according to MoveBuddha. Eugene is located at the head of the Willamette Valley, about 110 miles southwest of Portland.
Eugene, Oregon | a Great Place to Live
With a population of 169,695, the city is the county seat of Lane County, having nearly the same population as Salem. Eugene offers many outdoor options like bicycle and hiking trails, and organic agriculture.
If you and your kids are into different kinds of art, remember that Eugene is also known for its commitment to many different arts. There is a Lane Community College located in the city, including the University of Oregon, as well as three private colleges.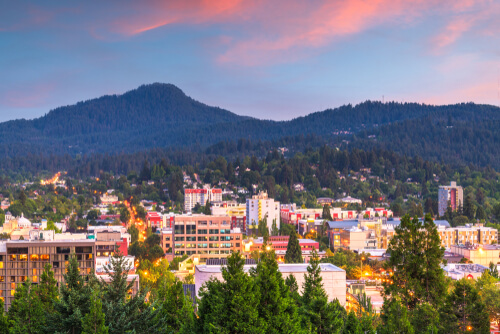 Before you plan on moving to Eugene Oregon, it is a good idea to visit the city first so you can see what it is like to live there. While you're there, take a good look at the local schools and neighborhoods.
If you plan to move to Eugene Oregon, take the time to think about what's important to you and your children. It's worthwhile to consider everything that Eugene Oregon has to offer. So be aware of the important factors you can expect when living there.
The Weather in Eugene Oregon
Have you ever asked the question where should I live in Eugene Oregon? Knowing what the weather is like in Eugene Oregon before you move is always a good thing. Here are some points you need to consider when moving to Eugene Oregon to make an informed decision.
Average Weather in Eugene Oregon
Summers are short, warm, dry, and mostly clear. Eugene experiences 90-degree temperatures on 14 days of the summer. In July and August, it can reach 100 °F (38 °C), but that doesn't happen every year.
Winter is rainy and cloudy. During winter, fog forms at night and early in the morning. The temperatures typically drop to -7/-8 °C (18/19 °F) during the coldest nights, with some nights being colder than that. So you can expect snow in the winter, although heavy snowfalls are rare.
Rainfall in Eugene varies greatly by season. Rain falls most frequently during the 31 days surrounding December 2, with an average accumulation of 9.4 inches. The dry season in Eugene, Oregon is between July 14 and August 19.
Snowfall. Throughout a sliding 31-day period, the liquid-equivalent snowfall was averaged (solid line) from the 25th to 75th and 10th to 90th percentile bands.
From early July to late August is the best time to visit Eugene for general outdoor tourist activities. In July and August during the hot summer time, you'll enjoy beaches and pools and many other activities.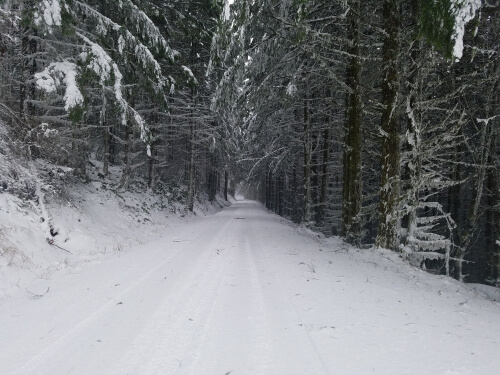 When you move to Eugene, Oregon, precipitation occurs 151.2 days per year on average. If you are considering moving to Eugene Oregon, it is important to consider the seasons. If it is your first time driving in snow, you may need to get snow tires.
How Does the Cost of Living in Eugene Oregon Compare?
Is Eugene Oregon an expensive city to live in? It is important to make sure you can afford to live in Eugene and have a future there with your family. Although Eugene is a relatively cheap city in terms of cost of living, housing costs there are higher than average.
Oregon has a median home value of $285,600, which is $70,200 more than the national average. You can expect rent to be higher than the national average with a median value of $1,324 per month when you move to Eugene Oregon.
The savings and healthcare costs are particularly important if you are moving from an expensive area and want to save money. Healthcare is at a cost of $88.6 making the cost of living in Oregon affordable. But there are many pros and cons to living in Eugene to consider as well.
Moving to Eugene, Oregon – Pros and Cons
When you move to Eugene, OR, you will find it is a wonderful place to live because of the hiking trails, the medium-sized population, and the relatively low crime rate. Answering the question is Eugene Oregon a good place to live? But as with anything, living in Eugene has its pros and cons.
Pros:
Low Crime Rate
In Eugene, Oregon, crime rates are low, in fact only 36 crimes are committed per 1,000 residents. Eugene has a lower crime rate than other cities.
Big City, Small Town
There are 156,431 people living in Eugene, which is far from what you'd call a big city. Despite this, Eugene's 40.54 square mile landmass makes it seem larger than it is. But, Eugene offers nightlife and restaurants you can enjoy, along with the relaxed atmosphere of a small town.
Affordable Transportation
Public transit, and driving your own car are both affordable options in Eugene. Gasoline costs $2.09 per gallon, while a year's insurance costs $761. It is Eugene's extensive and efficient public transit system that allows residents to save money.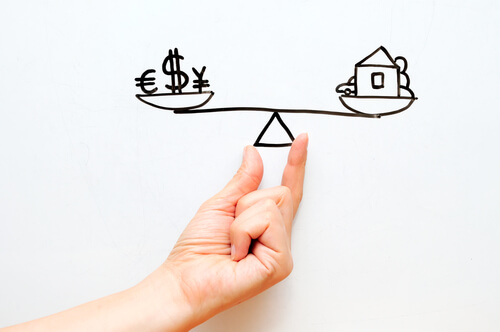 What is Not to Like in Eugene?
Cons:
Homeless Population
In the United States, Eugene has the highest concentration of homeless people per capita. The population of Eugene, Oregon, has 432 homeless people for every 100,000 residents.
High Unemployment Rate
Eugene, Oregon unemployment rate is 8.4%, which is high for a city of its size. As a result of high unemployment, Eugene has a poverty rate of 20.4%. But Eugene offers many employment opportunities you may want to consider.
What Employment Opportunities Are Available When Moving to Eugene Oregon?
Here are some of the many reasons why you should move to Eugene Oregon. You may want to consider the best industries the city offers its citizens.
Among the Top Industries in Eugene
Within the Cascades are education, healthcare, retail, professional services, leisure, hospitality, and manufacturing. Some of the larger employers in the area are the University of Oregon, Lane Community College, the City of Eugene, and Lane County.
Job Training Programs
After 10th grade, Oregon students can choose between job training and college preparation. Employers in health care and the trades can use this center to upgrade their employees' skills.
Incentive Programs
Financial businesses in Eugene can take advantage of a number of financial programs, such as Eugene Business Development Funds. Aside from enterprise zones and new construction exemptions, tax credits are also available.
Working in Eugene
Labor Force and Employment Outlook
Eugene is home to one of the top 100 industrial areas in the country. Eugene's labor force is skilled and high-performing, with low turnover rates. As the electronics and biotechnology industries are expected to grow, it's important to consider your safety when choosing a place to live.
Before moving to Eugene Oregon, you might want to consider getting a job first. It might also be a good idea to consider shipping your vehicle when you move to your new home.
You can ask your company for relocation help if you already work for them. You should also discuss tax-deductible moving expenses with your financial adviser.
Is it Safe to Live in Eugene Oregon?
Large cities tend to have higher crime rates, so it is always a good idea to compare crime rates between cities. Particularly with communities of similar size. But Eugene is a safe city for both adults and children to live in and travel around.
Eugene has a community safety system in place to protect its people. The safety system is made up of police, 911, and social services, which all provide services together.
The plan to improve child safety is playing a big role in Eugene, Oregon. The city council of Eugene passed the community safety payroll tax ordinance to fund community safety in the long run. The town is ranked as the 28th top 100 best places to visit and live in. 
A Beautiful Place
The parks are well-kept and safe, as well as the streets and neighborhoods. Eugene is on average 10% safer than other US cities. As a whole, crime rates in Oregon are 26% higher than the Oregon mean, and 50% higher than the national average. 
Before you move to Eugene, visit the city to get the feel of living there, also consider moving to the safest area to move to. Eugene's safest neighborhoods include Lorane / Linslaw, Alvadore, Irving, and River Rd / Irving Rd. While safety is an important factor when moving to Eugene Oregon, your transportation will be just as important.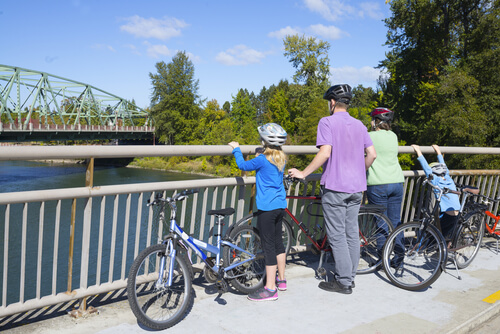 The Importance of Cars and Why You Should Invest In One
Managing both your personal and professional lives is not easy in this fast-paced world. So by having your own personal mode of transportation, you will be able to live more comfortably without having your mobility determined by the city's bus schedule.
It's never been easier and more convenient to get from one place to another with technology. Having a car means no more relying on public transport, and you have the freedom to travel as you please. The secret to an easier life is to find an easier and reliable mode of transportation.
So don't consider selling your car when you move to Eugene Oregon, unless it is old and you need to replace it. Think about whether it's cheaper to buy a car in the current state or the new state. Even if you buy in the current state, you can ship it to the new state.
Moving Around in Oregon
And wear and tear, breakdowns, and accidents, as well as damages on bad roads still work out cheaper if you ship your car. Here are some good reasons why you should invest in a car and how it benefits you.
You can't always rely on public transportation. A bus for example, may be late and could cause you to wait longer than usual. It is very important to rent or buy your own vehicle especially if you have kids going to school.
It's not just a way to get from point A to point B. Driving your own vehicle takes you on an adventure you can't usually have by walking or riding a bus. So cars are worth investing in, even if they're only used to get you from point A to point B.
Need your car shipped when you move to Eugene Oregon? Get a free, no-obligation quote now and 20% off your first booking.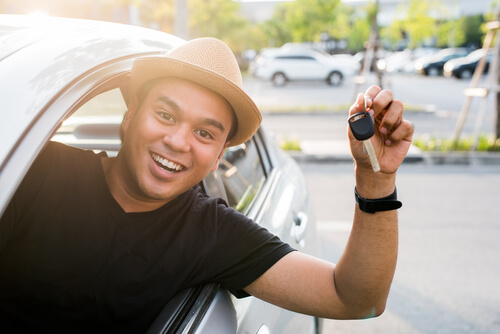 Places to Check Out After Your Move to Eugene
Be sure to consider all aspects of moving to Eugene Oregon before you make the big move. When you move to Eugene, Oregon, you want to know everything about the city.
So why move to Eugene Oregon? Here are some good reasons to move to Eugene Oregon and information on some great things to do.
Jordan Schnitzer Museum of Art
The museum features an extensive collection of American, European, Korean, Chinese, and Japanese art. This museum is built without windows to protect the treasures. There has been much expansion to the museum since it opened in 1933.
Alton Baker Park
Eugene and Springfield are divided by the Willamette River. You can explore the park's bicycle trails and other recreational facilities from its banks. Baker Park is the largest park in the city.
From Raptors to Museums in Eugene
Cascades Raptor Center
Cascades Raptor Center is home to eagles, falcons, and hawks. This is a non-profit organization center that is open all year to help injured birds recover.
Museum of Natural and Cultural History
The museum of natural and cultural history has many tourist attractions on campus. This museum is dedicated to anthropological, zoological, and paleontological artifacts.
Mount Pisgah Arboretum
You can walk to the observatory on Mount Pisgah's summit, to the riverbanks, and to the surrounding farms from the parking area. Mount Pisgah Arboretum welcomes leashed dogs and has evenly graded trails for hikers of all abilities.
Eugene Science Center
All adults and children can learn about science at the Eugene Science Center. Science adventure camps and "Meet a Scientist" demonstrations are two of the most popular yearly events.
Owen Rose Garden
The Owen Rose Garden is located near the Willamette River and Washington-Jefferson Street Bridge. Owen Rose Garden has an area of 8.5 acres filled with natural beauty.
So you're getting ready to move to Eugene Oregon. But what if you need to transport your car? So while you have some time left before your big move, you may want to consider transporting your car as a necessity. You can let NAT handle the shipping while you enjoy your move.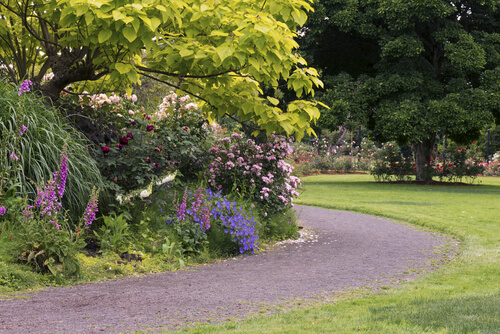 If you consider a move to Eugene Oregon, it might be the best decision you ever make. It is after all one of the most popular cities to move to.
Download our free moving checklist now for ALL the information you need to plan your move.
Looking for another city to move to? Check out these relocation guides: