Reading Time: 10 minutes
So you are thinking about applying for a transfer and moving to Indianapolis. Maybe you are relocating to be closer to family, retiring, or for other reasons. Here are some tips for moving to Indianapolis, as well as a list of the best places to live in Indiana.
Indianapolis also known as Indy is the state capital and is also the most populous city of the U.S. state of Indiana. And Indianapolis is also the county seat of Marion County. In 2020, the combined total population of Indianapolis and Marion County was 887,232.
Moving to Indianapolis means you will live near major league sports clubs, university campuses, and fortune 500 companies. The city is also home to the world's largest children's museums and other museums. Most people associate Indianapolis with the Indianapolis 500, the world's largest one-day sporting event.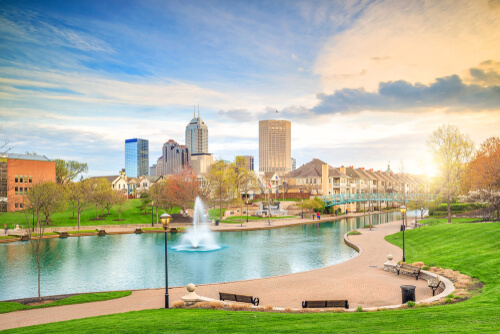 Additionally, Forbes ranked Indianapolis as one of the best downtowns in the country. Indianapolis has movie theaters, museums, art galleries, parks, retail shops, and entertainment. The Indianapolis greater area has also seen moderate growth in the past few years. Is the city a good place to move to and is crime something to be worried about when moving to Indianapolis?
What to Know Before Moving to Indianapolis
Throughout history, people have been constantly moving, whether they are seeking food, better weather, or trying to discover new things. If you're thinking about moving to Indianapolis, how can you tell when it's time to pack everything up and move?
Moving to Indianapolis will require that you check out a few things and perhaps even visit the area first to make an informed choice. Before moving to Indianapolis, make sure you visit the new community.
Seeing the area in person will give you a better sense of the area's neighborhoods and amenities. Climate, cost of living, education, employment, entertainment, and safety are all important factors to consider before moving to Indianapolis.
While you are in the process of deciding whether moving to Indianapolis is the best thing for you are your family, ask yourself the following questions:
What are your reasons for moving to Indianapolis?
Will moving to Indianapolis be financially beneficial to you and your family?
How will moving to Indianapolis affect your finances?
Is moving to Indianapolis going to affect your work life?
How will moving to Indianapolis affect your family and social life?
What impact will moving to Indianapolis have on schooling and education?
Do you or your family have strong connections to your current area?
When moving to Indianapolis are you going to need a garden or a bigger living area?
Will you need transportation or can you rely on public transportation when moving to Indianapolis?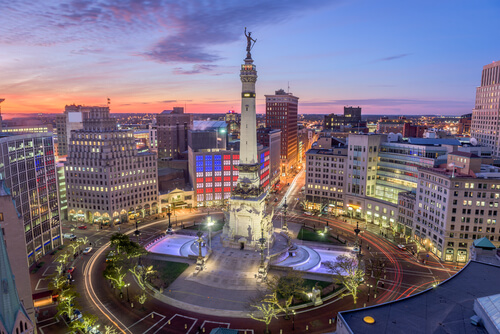 If you are moving alone, it may be easier to make a decision. Having a family requires you to take into account everyone's feelings and long-term goals.
Familiarizing Yourself with the Indy Weather
When thinking about moving to Indianapolis, you will want to prepare yourself for a different climate. Indiana has a humid subtropical climate with temperate winters, warm summers, and a fairly even distribution of rainfall. There can be both droughts and floods in Indiana and the weather rarely seems to be "average."
It's no secret that the Midwest is known for its severe weather, and Indianapolis is at the center of it all. It can be 70 degrees F (21 degrees C) and sunny one day, and freezing rain and near-freezing the next. It is also possible for temperatures to fluctuate throughout the day.
January is the coldest month of the year in Indianapolis. Overnight temperatures are on average 18.5°F. July is the warmest month of the year in Indianapolis with an average daytime temperature of 85.6°F.
If you're moving to Indianapolis from Dallas, Texas you may want to consider the seasons. If you're not used to driving in snow, you may need snow tires. Thunderstorms are also very bad in Indianapolis.
Thunderstorms that cause lightning, thunder, heavy rain, flooding, strong winds, and tornadoes, and hail can occur in the spring and summer. Storms such as these appear suddenly, last a few minutes, but are capable of doing a great deal of damage. The National Weather Service reported more than 550 severe thunderstorms in Indiana in 2019, including more than 400 that caused wind damage.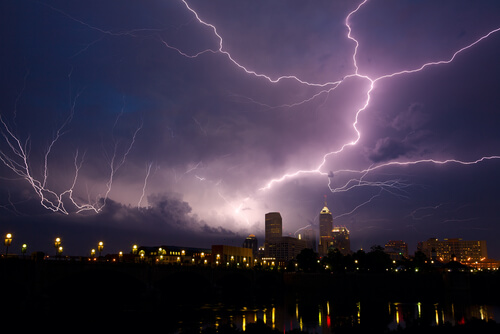 When moving to Indianapolis from Texas, you can expect a 20-hour drive. Do you feel comfortable driving into the state with a moving truck and your car on a trailer? Auto transport might be something worth considering.
Preparing Yourself For the Cost of Living & Housing in Indianapolis
In Indianapolis, the average annual wage is $100,000. On average, salaries range from $25,400 on the lowest end to $448,000 on the high end. Housing, transport, and other benefits are included in the average yearly salary.
In Indianapolis, the cost of living is 12% lower than in Dallas, Texas. The housing costs in Indianapolis are 19% lower than the national average, and the utility prices are 2% lower. Healthcare, bus fares, and gas prices as well as other transportation costs are 6% less than national averages.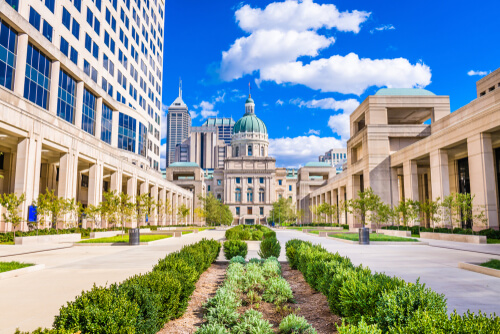 How did Indianapolis fare in a recent study? It is estimated that you should earn $46,016 a year to have enough money to meet your needs and wants. The median income across the city is $42,076, which represents a $3,940 shortfall. This study excludes taxes from its calculations.
There are a variety of great neighborhoods that you can consider when moving to Indianapolis.
Carmel and Fishers are great areas to live in. Additionally, some places are underrated and overshadowed but they are also good some of the best places to live in Indiana.
Brownsburg, Indiana (Small quiet town, fantastic schools, and easy access to Indianapolis)
Noblesville, Indian (Great shopping, Ruoff Music Center, Morse Reservoir, Sagamore Golf Course, and affordable)
Greenfield, Indiana (Not a big city, public schools are small and highly rated, grocery stores and shops with a rural feel, affordable and offers easy access to Indianapolis)
Mccordsville, Indiana (Affordable small place that is close to Fishers, Lawrence and is very close to Indianapolis)
Plainfield, Indiana (About 50% of the Indianapolis warehouse industry are located here, close to Indianapolis airport, I70 seldom has traffic jams, US40, schools are highly rated, lots to do, trail system, two town centers, affordable)
Employment Opportunities for People Moving to Indianapolis
Indiana is the orthopedic capital of the world and has the world's second-largest automotive industry. Indiana operates the largest university supercomputer capacity of any United States campus, generating more manufacturing jobs than any other state.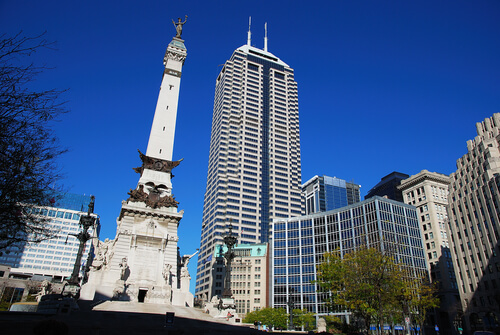 The largest employers in Indianapolis include New Era Technology, UI Health University Hospital, Ascension St Vincent Ctr. There are employment opportunities in the following industries:
Advanced Manufacturing
Aerospace and Aviation
AgBioscience
Defense
Life Sciences
Logistics and Transportation
Technology
Some of the top 10 companies in Indiana are
Go Electric
Anthem
Cummins
Eli Lilly and Company
Berry Global
Franciscan Health
Zimmer Biomet
Thor Industries
Guidant
National Recovery Systems
Business in Indianapolis
For many years, Indianapolis has been known as a manufacturing center for air conditioners, automobiles, and automotive parts. Indianapolis is home to the Indy 500 and the pharmaceutical company Eli Lilly.
Which companies are headquartered in Indianapolis? Other companies based in Indianapolis include:
ACE Rent a Car.
All American Direct.
AlphaCom (schools)
American Red Ball.
American Underslung.
AmericanConnection.
Angi.
ANGI Homeservices.
Based on the BLS' current population survey (CPS), Indiana's unemployment rate increased by 0.1 points in May 2021 to 4.0%. For the month, the state unemployment rate was 1.8% points lower than the national rate.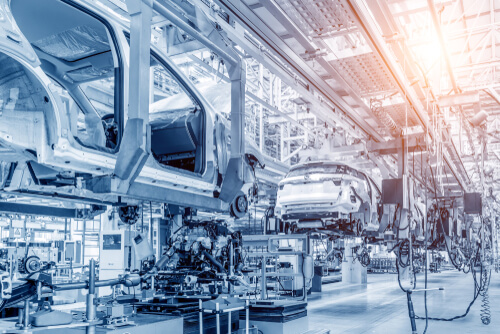 A Move to Indianapolis
If you are planning on moving to Indianapolis it is a good idea to have a job before you move. If you're moving there for work, speak to your employer about relocation assistance to help with the moving expenses.
Want to learn how to find a job in Indianapolis and start over? Contact these guys to find out what employment opportunities are available in Indianapolis.
If you are already employed and are moving to Indianapolis for work, speak to your employer about relocation assistance. Find out if there are any tax-deductible moving expenses from your financial adviser.
Safety Concerns in Indianapolis
As the intersection of interstates 65, 69, 70, and 74, Indianapolis is known as the "Crossroads of America." The city is easily accessible and offers almost everything that a major city would have and more.
In addition, Indianapolis has seen significant investments in recent years. Yet much work remains, Indianapolis is becoming a cultural hub, not just a family-friendly and affordable city.
Is crime something to be worried about when moving to Indianapolis?
Indianapolis is relatively safe, and there is a police presence throughout the city, however, exercise caution. There are some serious drug issues in Indianapolis, with heroin overdoses being reported almost every day in the news.
This means crimes like theft are common, and you will likely have your car broken into at least once. In Indianapolis, as in any city, there are both good neighborhoods and bad neighborhoods.
Previously it was simple to distinguish the safer neighborhoods from the less desirable ones, but that no longer seems to be the case. Often, areas that get a bad name don't have high crime rates, but rather are poorer.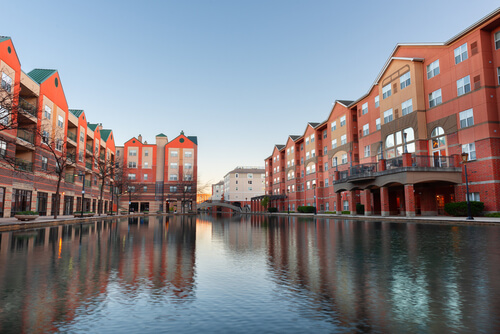 Although Speedway is a nice area, crime is also possible. Broad Ripple is known for its college students and young families, but there are also many bars there that can cause chaos.
It is always a good idea to check the crime maps for the areas you are considering when moving to Indianapolis. It is not uncommon for robberies, thefts, and the occasional murder to occur in places like Fishers, Noblesville, and Carmel.
If you are planning on moving to Indianapolis you will be happy to know that the downtown area is not dangerous. Occasionally, you may find some homeless people asking for loose change, but they are not a threat.
The safest neighborhoods in Indianapolis include:
Meridian Hills
Zionsville
Wynnedale
Southport
Butler-Tarkington
Meridian-Kessler
Also, Plainfield, Homecroft, and Geist are safer than the rest of the Indianapolis neighborhoods.
Education in Indianapolis
Education will most likely be an important factor when moving to Indianapolis. Three of Indianapolis' top-ranked public schools are Merle Sidener Gifted Academy, Paramount School Of Excellence, and South Creek Elementary School. Test scores for math and reading proficiency determine a school's overall testing rank.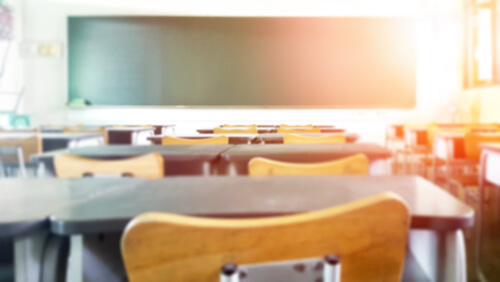 The state of Indiana offers three private choice programs: deductions for private/homeschool schools, vouchers, and a scholarship tax credit program. Homeschoolers and students attending private schools are eligible for tax deductions of up to $1,000 per student.
The top 10 public schools in Indianapolis and open enrollment policies allow for public school choice beyond just moving school districts in 46 states, including Indiana. Top public schools include:
Speedway Senior High School
Herron High School
Carmel High School
Zionsville Community High School
Westfield High School
Fishers High School
Hamilton Southeastern High School
Plainfield High School
Brownsburg High School
Noblesville High School
Are You Moving to Indianapolis to Attend University?
With 40 institutions of higher learning in the city, 31.1 percent of residents have a bachelor's degree, which is above the national average. Additionally, 10.5 percent hold a graduate degree. If you are moving to Indianapolis for higher learning, you can rest assured that you will be receiving a quality education.
Among the universities in Indianapolis include:
Butler University
Indiana University-Purdue University
Marian University (IN)
University of Indianapolis
Marian University (IN)
Having a car is handy for students attending university in Indianapolis. It may be easier, less stressful, and more convenient for parents to ship their child's car to Indianapolis instead of driving a long distance.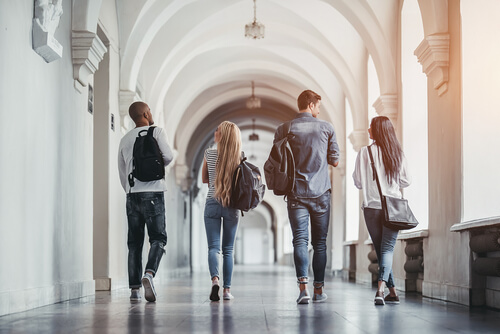 To ensure that your arrival time coincides with when you will arrive on campus, please be flexible with both yourself and your transportation company. Although auto transport companies offer door-to-door service, your campus might not appreciate a 50-foot vehicle pulling up to drop off your vehicle. 
Contact the school in advance of dropping off, as you may need to find a terminal or secure drop-off point for your car. Campus parking can often be arranged in advance if you have your VIN and ownership information available.
Gifting your child a car to use at university? Here's how!
Awesome Things to Do in Indianapolis
Each May, Indianapolis hosts the world-renowned Indy 500 motor race. Indy is a charmingly picturesque city. The place has more to offer than cars and gas. With plenty of green space, waterways, and memorials, there is something for everyone.
There is a reason why Indianapolis is known as the Circle City. Indy's nickname comes from the cobblestone streets that surround its center. A large war memorial can be found in the center of the circle; it is lit up every Christmas.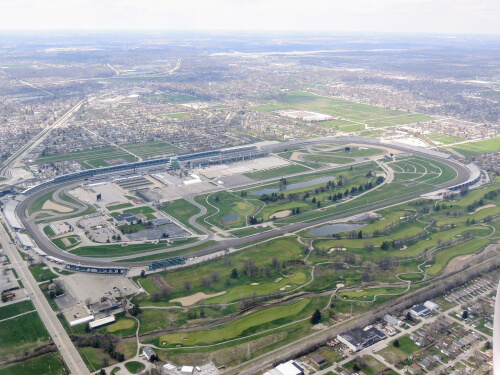 If you are considering moving to Indianapolis you can be sure that you won't be bored. In Circle City there is always something exciting to do. Some of the main attractions in Indianapolis include:
Indianapolis Museum of Art
Lockerbie Square Historic District
Canal and White River State Park
Indiana Repertory Theatre
Indiana Historical Society
Indianapolis Cultural Trail
Historic Indiana Ghost Walks & Tours
Benjamin Harrison Presidential Site
The Rhythm! Discovery Center
Eagle Creek Park
The Garage at Bottleworks
Broad Ripple Village Association
Moving to Indianapolis will allow you to enjoy some of these Indy classics. A little underrated, Indianapolis has the best food in the country. There is no shortage of restaurants in downtown Indianapolis, from the beloved St. Elmo Steak House to the innovative Milktooth.
You will be able to enjoy some delicious ice cream or milkshakes from Traders Point Creamery, a tenderloin sandwich, country fried steak, or some craft beer. Sugar cream pie, donuts, or popcorn can also be enjoyed. Indianapolis is home to some of the most delicious pickles and chili, as well as pulled pork.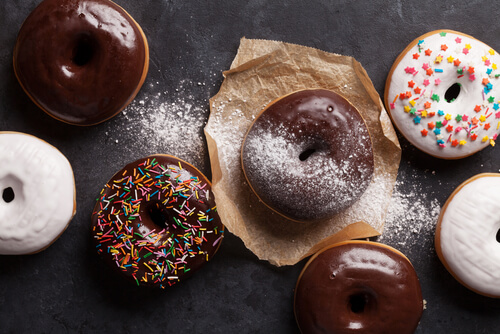 Car Shipping Makes Moving to Indianapolis Easier and More Convenient
If you are considering moving to Indianapolis you should have a car because there is so much to see and do. Public transportation is limited in Indianapolis; there are no subways or monorails to be found, but you will find buses on main routes to help you get around.
Buying a new car is an option if you have an old one and need a replacement. But do your homework and compare the costs of buying a car in your current state and in Indianapolis.
When moving to Indianapolis, buying a car in your current state might be cheaper than buying one in Indianapolis. If that is the case, you should buy a car there and then ship it to Indianapolis.
Why not ship your car instead of driving it? This saves on wear and tear, possible breakdowns, accidents, and the costs of a long road trip. You fly to the city while Nationwide ships your car to Indianapolis. By the way, the Airports Council International named Indianapolis International Airport the best in North America.
Reasons why you should have a car include:
Convenience
Freedom to enjoy road trips and make family memories
Saves you time
Saves you money on public transportation
Ship a Car to Indianapolis
Looking for the cheapest way to ship your car? Use our car shipping calculator and save 20% on your auto transport.
Moving to Indianapolis is a great option if you are looking for a big city that has a small-town feel. With a low unemployment rate of 4.2%, a dynamic sports news scene, and a sustainable agriculture scene, Indianapolis has a lot to offer.
You are moving to Indianapolis. Why not ship your car instead of driving it? Shipping your car is more convenient and hassle-free. Request a free quote to ship your car and get 20% off your first order and don't forget to download our relocation checklist.