Reading Time: 8 minutes
The commonwealth of Massachusetts was named for the Massachuset tribe by John Smith, an English explorer turned colonist. The Mayflower landed here, but geological excavations show that the earliest inhabitants of this New England state (there are six NE states and thirteen original colonies) date back to around 3,000 years. Today, it is one of the wealthiest states in the US, which is why so many people are moving to Massachusetts.
Did you know that the Toll House Restaurant in Massachusetts invented our beloved chocolate chip cookie in 1930?
Don't believe me? Once you've read this post, you can verify this fact at History.com. and went on to become the official cookie of the commonwealth. We know that relocation can be stressful, which is why we'd like to help you navigate what to do when moving to Massachusetts.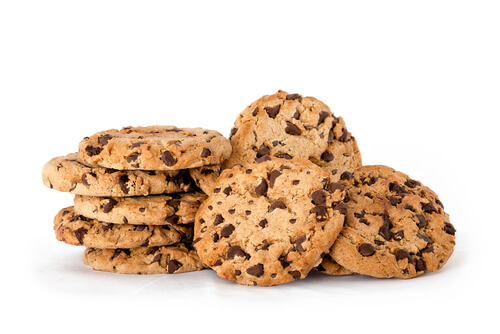 What should I know before moving to Massachusetts?
Good of you to ask!
The lingo is obviously one you want to master if you wish to blend in. New Yorkers round their lips when they pronounce vowels. The vowel comes from further back in the mouth. Bostonians use a stereotypically front pronunciation. People in South Boston have the stereotypical Boston accent from Irish immigrant influences. Italian immigrants influenced the accent that people from the North End and East Side use.
Knowing a little bit of a state's background is often helpful when moving to a new city. After all, history often informs modern living conditions, political influences, and economies.
MA History and Background
A Native American tribe – the Massachuset – inspired the name of the Old Bay State. Roughly translated, it means something akin to:
Large hill place
Great mountain place
At or about the Great Hill
Be as it may, the city of Boston became the capital of the Pilgrim State in 1630 and has remained so. Today, Boston is the largest city in New England.
In 1659, English patriot Algernon Sydney wrote the Puritan State's motto, Ense Petit Placidam Sub Libertate Quietem (By the Sword We Seek Peace, But Peace Only Under Liberty).
In 1788, the Commonwealth of Massachusetts was sixth in line to join the independent union. Since MA was the first state to use a constitution in 1780, this became the model for the US Constitution. The Massachusetts Constitution is the oldest of all constitutions still in use today. The legislature that upholds it consists of:
A forty-member Senate
A 160-member House of Representatives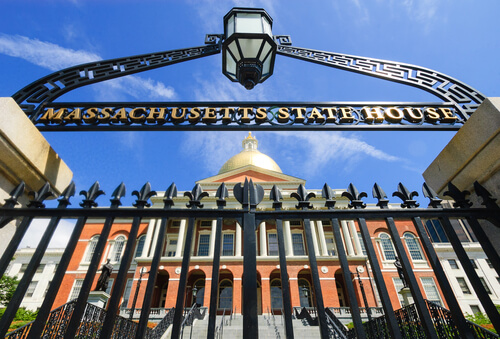 Many firsts occurred here; from the first Thanksgiving back in Plymouth in 1621 to the first computer that was developed at the Massachusetts Institute of Technology (MIT) at Cambridge in 1928.
Relocating to Massachusetts: Frequently Asked Questions Answered
What is the coldest month of the year in Massachusetts?
The coldest month in Massachusetts is January, when temperatures reach average highs of 36 °F and lows of 22 °F. January 29 is usually the coldest day of the year, when the average high reaches 36°F and the average low drops to 23°F. Winter lasts for about 3.4 months, starting on December 4 to March 15.
If you're moving to Massachusetts in winter and shipping your vehicle to your new home, consider how Auto shipping seasons affect bookings and pricing.
July is the warmest month in Massachusetts when average day time temperatures rise to 82.2°F.
Then why is it so hot in New England in summer? Since 1960, the rate of warming has increased steadily. In 124 years, the average temperature in NE has increased by 3.2 degrees, according to the University of Maine.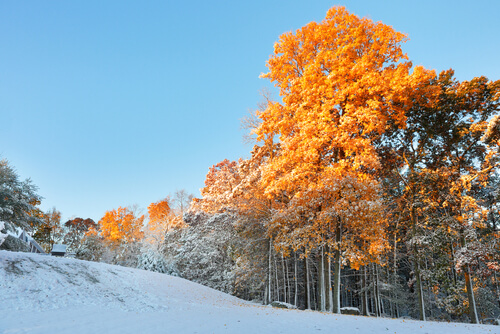 What are the best companies to work for in Massachusetts?
Some lucky people get to retire here. Massachusetts is a great place for retirees!
If you're still on wages, we suggest you find a job before moving to Massachusetts.
However, the state also offers a ridiculous amount of opportunities, especially in the areas of marketing, health, and technology. TopWorkPlaces listed the top employers in Massachusetts. However, you can't simply walk into a job and it's risky to move to a new city without a job.
How much money do you need to live comfortably in Massachusetts?
If you're thinking about moving to the Codfish State, you're probably wondering: Is it expensive to live in Massachusetts? A CNBC Study found that Massachusetts is the third most expensive place to live in America.
Is it more expensive to live in Boston vs NYC?
According to Numbeo, the cost of living in Boston, MA is approximately 12.12% lower than the same standard of living in New York, NY. Rent in Boston costs about 17.78% less than in New York, NY. Other costs that are also lower in Boston than in New York include restaurants and groceries. You will have approximately 0.13% more local purchasing power in Boston.
How much money do you need to live comfortably in Massachusetts?
If you're considering moving to Boston or another city in the state, you might be wondering "Is it expensive to live in Massachusetts?". You need to know what's considered a good salary in Massachusetts (it ranges from $80K to $98K) so that you can figure out how to live comfortably.
That depends on your lifestyle and disposable income, as well as your social status – the same factors that apply in any other city. Start with the budget basics, and take it from there.
To put it in perspective, as of January 2021, you will pay the following for common items in Boston:
$20 for a meal in an inexpensive restaurant.
$4.97 for a regular cappuccino
$2.58 for 12 regular eggs
$12.00 for a 20 pack of Marlboro cigarettes
A new car comparable to a Toyota Corolla Sedan 1.6l 97kW Comfort will set you back about $21,000, and a Volkswagen Golf 1.4 90 KW Trendline will cost $23K.
Housing Costs: Buy or Rent Your New Home?
When moving to Massachusetts, you will have to decide whether to rent or buy an apartment or home.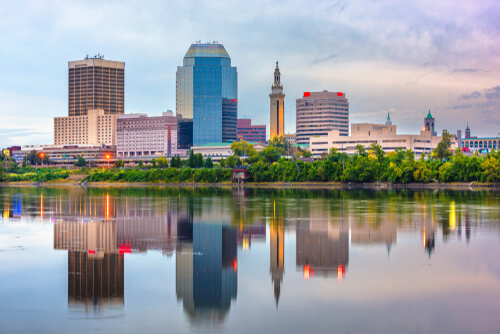 Is it better to rent or buy in Massachusetts?
ATTOM Data Solutions completed a Rental Affordability Report in 2020, which found that it's better to buy a home than to rent in 53% of housing markets in the US. However, it is generally cheaper to rent in dense metropolitan regions.
That said, you can expect to pay around $11,158 per square meter to buy an apartment in the Boston City Center, or $5,461 outside of the city center. That's significantly cheaper than cities like New York (more than 30%).
Are you still considering moving to Massachusetts and hoping to buy a home? Note that the mortgage interest rate on a 20 year fixed rate loan is approximately 3.97%.
Should you buy an apartment? Is Boston real estate a good investment? It depends on whether you can afford it and whether you wish to live in Massachusetts for the next 5-10 years.
Rental
| | | | |
| --- | --- | --- | --- |
| 1 bedroom apartment in City Centre | | 2,678.71 $ | |
| 1 bedroom apartment outside of Centre | | 1,921.06 $ | |
| 3 bedroom apartment in City Centre | | 4,378.61 $ | |
| 3 bedroom apartment outside of Centre | | 2,910.77 $ | |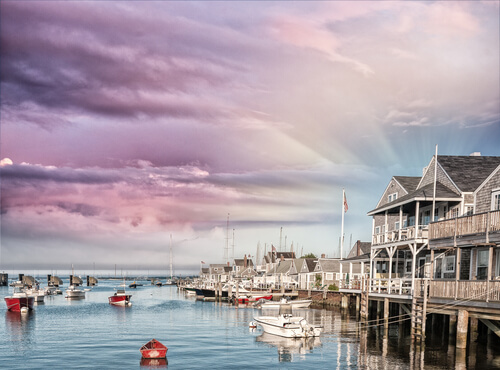 Buying an Apartment
| | | | |
| --- | --- | --- | --- |
| Price per Square Meter to Buy Apartment in City Centre | | 11,158.52$ | |
| Price per Square Meter to Buy Apartment Outside of Centre | | 5,461.13 $ | |
Monthly Utilities
Basic (Electricity, Heating, Cooling, Water, Garbage) for 85m2 Apartment will be around $170 per month.
Internet (60 Mbps or More, Unlimited Data, Cable/ADSL) costs about $65 per month.
Childcare
If you're moving to Massachusetts with family, or if you hope to raise a child in Boston, you can expect to pay:
$1,800 per month for Preschool (or Kindergarten), Full Day, Private, Monthly for 1 Child
$26,250 per year for one child at International Primary School
What is a good salary in Massachusetts?
A good salary anywhere is one that gives you financial security in the event that you don't work for six months, and still have money to maintain the same lifestyle. In Massachusetts, the average monthly net salary (after tax) is just over $5,000.
By carefully negotiating your salary, choosing your neighborhood, children's schools, and budgeting smartly, you can enjoy a significantly better lifestyle than you would for the same amount of money in another big city.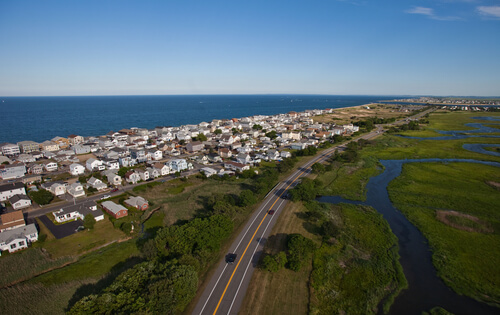 What is the cheapest city to live in Massachusetts?
Wondering where is a good place to live in Massachusetts? You'll find them all over the commonwealth.
Unless you're tied to Boston specifically, we have good news. You can find more affordable places to live in Massachusetts (see our poster below). However, there are many cities from which you can choose. Some of the best cities in Massachusetts include:
Waltham
Waltham earned the number 13 spot on the Money Magazine Best Places to Live in America 2017 list. Home to Bentley College and Brandeis University, the town is only ten miles from Boston and features an active nightlife, eclectic dining scene, theatres, parks, and museums.
Major employers in Waltham, MS include tech firms such as StudentUniverse, Raytheon (defense contractor), and the popular Constant Contact marketing company.
Lexington
Lexington was rated #1 on the Niche 2017 Best Places to Live in Massachusetts. Ironically, it was also the location where they fired the first shots of the American Revolutionary War. The city, which is home to about 33,000 residents, has excellent schools and a low crime rate.
Although the median home value is a steep $736,600, residents also earn good money (median household income – $149,306).
Cambridge
Cambridge is home to 108,000 residents, as well as two world-leading higher learning institutions, the prestigious Harvard University and the Massachusetts Institute of Technology (MIT).
If you are happy to spring about $582,000 to buy a two-bedroom, one-bathroom condo in Cambridge, you can hang at the smart kids' table and hang out with the future of innovation at the numerous lively nightlife spots, which include restaurants, bars, and art centers, to name a few. That makes it one of the best cities for young people.
Weston
Weston is the richest town in Massachusetts and the 11th wealthiest zip code in the US (2019), sporting a whopping $105,217 income per capita and a median family income of $250,000.
Wayland
Wayland is home to an excellent public education system and low crime rate. Those are two of the most important considerations when you are moving to Massachusetts with family
Here's a handy chart of the neighborhoods you may (or may not!) want to check out.
What taxes do I pay in Massachusetts?
When you move to Massachusetts, you'll pay a flat tax rate of 5.05% on all earned income (commissions, salaries, wages) and unearned income (interest and dividends).
You get a tax exemption on income from public pension funds and Social Security retirement benefits and the following products do not carry any sales tax:
General clothing
Grocery food (including candy and soda!)
Prescription drugs
Machinery
Raw materials
Fuel
Utilities
You will pay 6.25% on other clothing, 7% on prepared food, and 6.25% on OTC drugs.
While planning your relocation to Massachusetts, be sure to take advantage of all the potential tax deductible moving expenses that are available to you.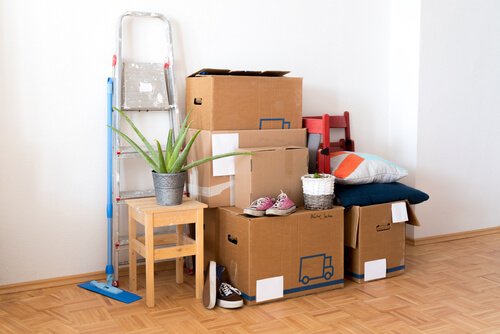 Things to Consider During Relocation to Massachusetts
If you already have a driver's license from your previous state, you must have it converted to a Massachusetts driver's licence as soon as you move to the state. You need to visit a nearby RMV Service Center with proof of identity and supporting documentation to change your residency status. The Massachusetts RMV will mail you a new license within 7-10 days.
The commonwealth gives you seven calendar days' grace between moving to Massachusetts and changing license plates.
If you enjoy making money with classic cars, you want to check out the St Louis Car Museum. On that note, be sure to save our car show and classic car auto shipping guide. If you're going to ship a vehicle to Massachusetts, be sure to include these questions to ask when you interview auto transport companies.
Looking for the cheapest way to move across the country? Be careful, because there are many moving scams out there. You want to use a reliable company that can get you there safely.
Have you spoken to your employer about relocation assistance? We cover that and many other interesting relocation articles and city guides on our blog.
NAT offers discounted Military auto transportation to and from the many military installations in Massachusetts.