Reading Time: 4 minutes
If you are relocating soon, you might be wondering what kind of moving expenses are tax deductible and whether you can claim buying a new house on your taxes. We know that apart from the moving expenses, there are many other stresses involved in relocating. That's why we'd like to give you a recap of some of our moving-related posts.
The 2017 Tax Cuts and Jobs Act saw new changes which excluded most Americans from taking federal tax deductions for moving expenses until 2026. Until then, only active-duty members of the military who have to move due to their orders can continue to claim back their relocation costs. However, several states still do allow deductions for moving expenses and there are some alternatives for those who can't access the normal moving expense deductions.
Although protocols have changed, the time and distance tests used to apply – and may apply again from January 2026: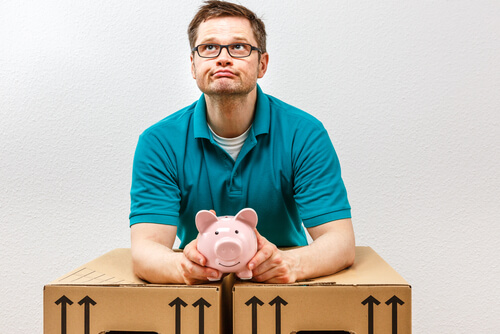 The old IRS rule was that if you have to relocate for work, you can deduct your moving costs from your taxes. What that means is that if you have to move because:
Your work location has moved; or
You were transferred to a new branch;
… you can deduct your moving expenses from your taxes.
If you moved because you started a new job, you might be able to deduct some of your relocation costs. But that's not all…
IRS Time and Distance Tests
So, we know that IRS rules can sometimes be quite complex. The good news is that there are only two simple IRS tests that you must pass to write off all your moving costs. Passing the time test and the distance test will enable you to start writing off your moving expenses.
50-Mile distance test – If your new primary job is 50 miles farther from your new home than your old primary job was from your former home, you pass the distance test. This is pretty easy to determine by simply determining the distance between your former home and your new workplace, and subtract the distance from your old home to your old job. Members of the armed forces who have to move due to permanent change of station (PCS) don't have to pass this test.
39-Week time test – To pass the 39-week time test, you must be a full time employee working for at least 39 weeks in the first 12 months following your relocation; if you're self-employed, you must work 39 weeks in the first twelve months, or 78 weeks during the first two years following your move.
You might be wondering whether you should wait to see whether you can claim your moving expenses as tax deductible. However, if you have to file your tax returns prior to officially passing this test, you can deduct the expenses if you expect that you will pass the time test.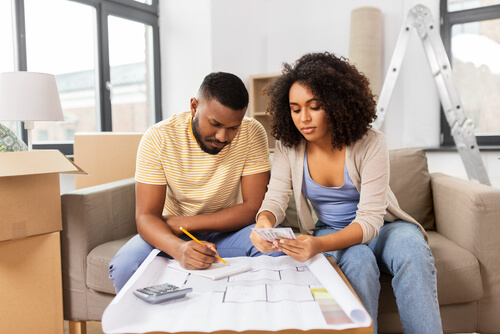 Tax Deductible Moving Expenses Checklist
When you relocate for work, you can deduct almost all your moving-related expenses, provided that you keep detailed records. Always make sure that you keep your receipts for any money you spend during your move, including:
Moving boxes and packaging materials
Packaging costs for professional movers
Gas receipts
Toll fees
Moving truck rental
Lodging

If you're staying in a hotel near your old home for one night. (Food excluded)
Along your travel route to your new home.

Plane tickets and baggage expenses (including transportation to the airport, but excluding meals).
Pet relocation costs (by car or by air)
Cost of moving items from storage to your new home.
Auto shipping costs
Relocation insurance or cargo insurance
Storage costs for up to 30 days
Utility disconnection and reconnection fees that result from your move
How to Claim Moving Expenses in Applicable States
You can claim your tax deductions for moving expenses even before you know that you satisfy the requirements. To do this, all relocation expenses must be reported on the IRS Form 3903. Attach the form to your personal tax return.
If, after the 12-month period you do not satisfy the time and distance test, you will have to reverse your deduction. This can be done by either:
Including the deduction in your "other income" section on your tax return; or,
Amending the previous return to recalculate the tax without the moving expenses.
The content of this article does not constitute written advice to the taxpayer within the meaning of section 6404(f) of the Internal Revenue Code.
New Rules Relating to Moving Expenses
Prior to 2018, you did not have to itemize your tax return to claim relocation costs. However, when employers provide relocation packages, their employees are taxed. In other words, if your new boss pays for your move, you have to pay taxes, since that money was not ordinary income. Some employees are looking at ways to gross up their moving expense reimbursements to counteract the fact that these reimbursements are taxable. This can be done by giving employees more money than they need to in order to cover the taxes – be sure to cover this in your relocation negotiations.
Until the moving expense reimbursement exclusion returns, you'd do best to minimize moving costs by:
Handling as much of the move as possible by yourself;
Shopping around for the best prices on services;
Scheduling your move for low-season.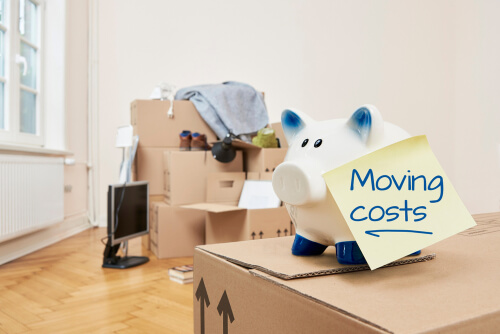 It's our goal to help you save wherever possible, so be sure to check out the links below: