Reading Time: 8 minutes
In this post, we explore things to do in Omaha Nebraska, Omaha temperature, and what to know about moving to Omaha. This information will make moving to the city of Omaha a whole lot easier. For those moving to Omaha, and soon becoming Omahans, it may be convenient for your to ship your car. But let's look at what the city has to offer first…
Omaha, Nebraska is the most populous city in the US state of Nebraska, and Douglas County is the county seat. Originally, Omaha was known for its railroads, breweries, stockyards, and meatpacking. The city of Omaha population is 834000 and the metro area is expected to exceed one million residents by 2023.
In 1854, pioneers moved to Omaha to start a new life along the Mississippi River. Due to its central location in the "new west", Omaha became a major transportation hub. There are still many people moving to Omaha, Nebraska in hopes of building a life for themselves.
The city of Omaha is a charming city with cobblestone streets and a modern skyline. As well as the most billionaires per capita. There are excellent cafés, restaurants, and hip shops in the Old Market neighborhood.
One of the best zoos in the nation is also located in Omaha as well as museums, parks, and gardens. The Durham Museum and the Joslyn Art Museum offer an understanding of the history of this region. At Lewis and Clark Landing, you can see the starting point of their famous expeditions.
Save yourself a lot of time by downloading our Relocation Checklist now.
Things to Consider Before you Move to Omaha
How do you decide whether moving to the city of Omaha is the right move for you and your family? Moving is a huge decision, and some moves are larger than others.
Prepare a list of the advantages you would get if you moved to Omaha to determine if it is the best move for you. Consider factors such as its size, neighborhood conditions, career opportunities, education, recreation, and climate when considering moving to Omaha.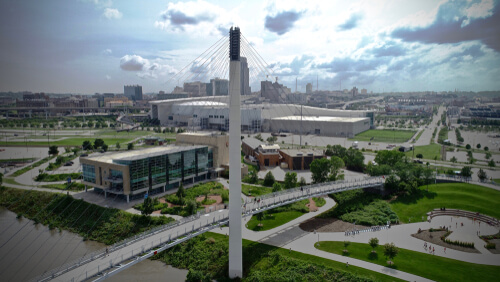 Here are some things that you need to keep in mind when moving to Omaha.
Investigate the area and neighborhoods in which you would like to live
Determine why you want to move
Will moving be financially viable and how will moving affect your future finances?
How will moving affect your career?
How will moving affect your family, school, and social life?
Will your quality of life be improved in a new area?
Make smart decisions and reflect on past decisions made
Embrace your gut feelings and make an informed decision
Follow through with the decisions you make and put together solid plans for your move
Share the decision that you have made with others
It is always a good idea to take a trip to the place that you want to move to and check out the neighborhoods, schools, and amenities. When moving to Omaha you will want to familiarize yourself with the area before you move. The Neighborhood Guides and City Reports on Moving.com will also give you more information about your neighborhood.
Consider the Weather Before Moving to Omaha
If you are moving to Omaha from California you may want to pay attention to the seasons. With a climate typical of the Midwest, Nebraska experiences big changes between seasons. For those who do not normally drive in snow, snow tires may be necessary.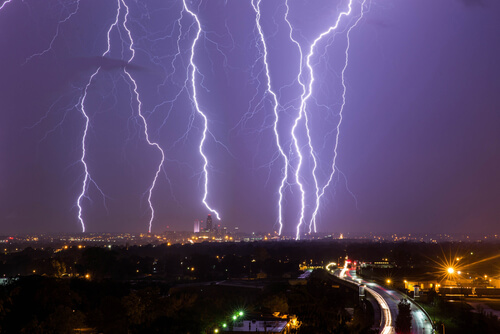 The city of Omaha receives some form of precipitation 94 days out of the year on average. The term precipitation is used to describe rain, snow, sleet, or hail that falls to the ground. The average annual snowfall in Omaha is 30.5 inches.
When it comes to Omaha temperature, January is the coldest month with an average overnight temperature of 12.6°F. The warmest month is July with a daytime average temperature of 85.6°F. During the spring, the average high temperature is 63 degrees and the average low is 40 degrees.
The Cost of Living in Omaha: How much money do you need to live well?
There is a 31% difference between the cost of living in the city of Omaha, Nebraska, and Los Angeles, California. Omaha, Nebraska has a lower cost of living than 87% of US cities and 52% of cities worldwide. An estimated monthly living cost for a family of four is $3700, and for a single person is $1887.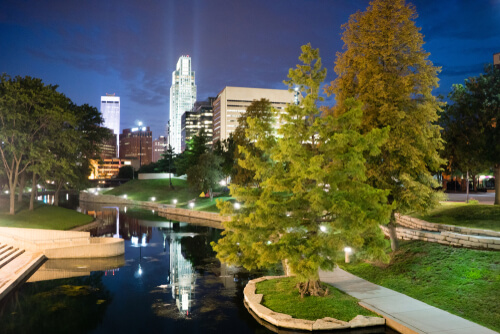 The housing costs in the city of Omaha are 11% lower than the national average, and the utility prices are 14% lower. Bus fares and gas prices are also 8% lower than the national average and grocery prices are 6% lower in Omaha. The cost of healthcare in Omaha is 1% higher than the national average.
In Omaha, NE, the average salary is $64,000. The three most popular professions in Omaha, Nebraska are Project Managers, Software Engineers, and Operations Managers, with average salaries ranging from $40k to $110k. Mutual of Omaha, Union Pacific Railroad, and Nebraska Medicine are the most popular employers in Omaha, NE.
Employment: Top Employers in Omaha Nebraska
The city of Omaha's economy consists of agriculture, education, food processing, healthcare, insurance, and transportation. If you are moving to Omaha, Nebraska it would be wise to find a job first – unless of course you're relocating for work.
The unemployment rate in Nebraska is 3%.
If you are looking for employment opportunities in the city of Omaha you can contact these employment agencies:
Berkshire Hathaway's Warren Buffett has lived in Omaha all of his life. Besides ConAgra Foods and Union Pacific Railroad, Omaha is also home to Mutual of Omaha Companies, Kiewit Corporation, and many other Fortune 500 companies.
The expert's tip: Ask your employer about relocation assistance. Ask your financial adviser about tax-deductible moving expenses.
Crime Statistics in Omaha: What are the safest neighborhoods in the city?
If you are considering moving to Omaha, you will be happy to know that the city of Omaha is safer than 7% of US cities. The 10 safest neighborhoods in Omaha include: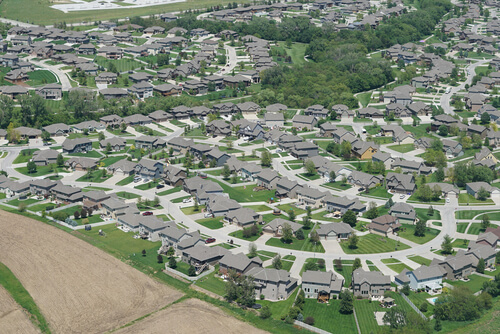 Compared to all communities of all sizes, Omaha has one of the highest crime rates in the country, with a crime rate of 42 crimes per 1,000 residents. There is a one in 24 chance of becoming a victim of violent or property crime in the city of Omaha. More than 99% of Nebraska's communities have a lower crime rate than Omaha.
What is the crime rate in Omaha compared to similar-sized communities across the US? Omaha was found to have a crime rate that is very close to the average for other communities of its size compared to other towns its size.
Across communities of all sizes (both large and small), Omaha has one of the highest violent crime rates in the nation. Based on NeighborhoodScout's analysis of FBI crime data for Omaha, one in 166 people are likely to become victims of one of these crimes.
Additionally, NeighborhoodScout found that property crime accounts for a large amount of crime in Omaha. You have a one in 28 chance of becoming a victim of a property crime if you move to Omaha, which is 36 per 1000 population. Furthermore, If you live in the city of Omaha, your chances of getting your car stolen are one in 152.
Education: What's schooling like in Omaha?
In 1863, Brownell-Talbot School, which was founded in Saratoga, became the first high school in the city of Omaha. Omaha Central High School is the oldest school building still in continuous use. Omaha Public Schools (OPS) is the largest school district in Nebraska, United States, serving around 52,000 students.
With more than 7,000 full-time employees involved in daily school operations, Omaha Public Schools is the third-largest employer in the state of Nebraska. Omaha has 63 elementary schools, 12 middle schools, seven high schools, one virtual school, and 11 alternative programs.
The best school district in Nebraska is Gretna Public Schools, which encompasses five elementary schools, two middle schools, and one high school in the city of Gretna. Among the best districts in the state, the district regularly earns high test scores and a graduation rate above 95%.
Among the best public high schools to consider when moving to Omaha, include:
Also Elkhorn High School
Westside High School
Millard West High School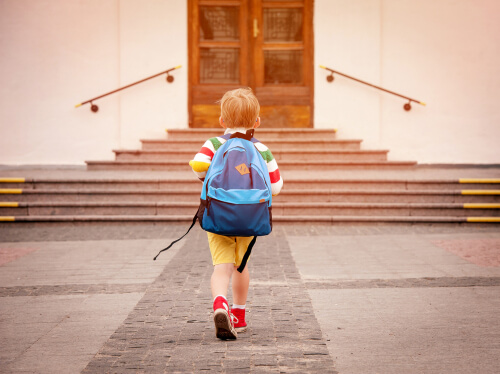 Some of the best colleges in Omaha include:
College of Saint Mary
Creighton University
Nebraska Methodist College
University of Nebraska–Omaha
Have you considered sending your kid to school in Omaha? There is no need to travel all the way or endure the stress of being a new driver for long distances alone. Why not ship their car?
Wouldn't it be easier to drive your child's car to a college? Are you sure that you want to ride in separate vehicles for the first time when you are sending your child off to college? By shipping your kid's car, you can go on a memorable road trip together before you live apart.
The City Of Omaha Nebraska Has Countless Amazing Things To Do
There are many unique things to do in the city of Omaha. Many attractions are within walking distance or close to the city center, downtown Omaha is a compact place to see.
There are plenty of outdoor activities like fishing, hiking, camping, cycling, kayaking, tubing that you can enjoy in the city of Omaha. Open spaces, rolling hills, nature, and Nebraska sunsets are all part of everyday life in Omaha.
Despite the size of the city of Omaha, it hosts several events throughout the year, including weekly farmers' markets. All kinds of famous artists visit Omaha's convention center. Baseball and hockey are all things that you can enjoy.
Explore underground caves at Omaha's Henry Doorly Zoo and Aquarium, or attend the NCAA College World Series, college baseball's biggest event. There are several museums and art displays in the city of Omaha, including the Spirit of Nebraska's Wilderness.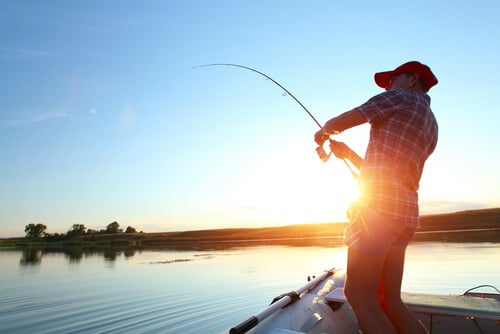 There is no shortage of things to do in Omaha, Nebraska. Some places to visit include:
Fun Plex
Old Market District
The Durham Museum
First National's Spirit of Nebraska's Wilderness and Pioneer Courage Park
Joslyn Art Museum
Performing Arts Center
Lauritzen Gardens
Omaha Children's Museum
Bob Kerrey Pedestrian Bridge
Saint Cecilia Cathedral
Lewis & Clark Landing
Freedom Park Navy Museum
Lee G. Simmons Conservation Park & Wildlife Safari
Mormon Trail Center at Historic Winter Quarters
Malcolm X House Site
A tour of the city of Omaha craft breweries is also a top Omaha attraction. Nine breweries can be visited, and each is unique. Omaha's breweries have something for everyone, and you can discover how the beer is made.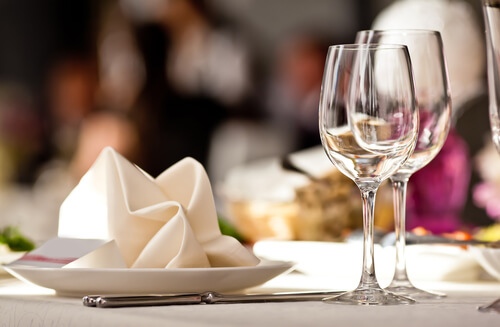 Restaurants to visit in Omaha include:
The Twisted Cork
Kobe Steakhouse of Japan
Orsi's Italian Bakery and Pizzeria
Wave Bistro
Plank Seafood Provisions
M's Pub
Spezia
801 Chophouse
Blue Sushi Sake Grill
Lo Sole Mio Ristorante
What Can I Expect When Moving To The Capital District Omaha
The 'Gateway to the West' has lots to offer both its visitors and residents. The city of Omaha is ranked as one of the best places to live in the Midwest. Further, it's among the best in the US, this fast-growing city seems to have it all.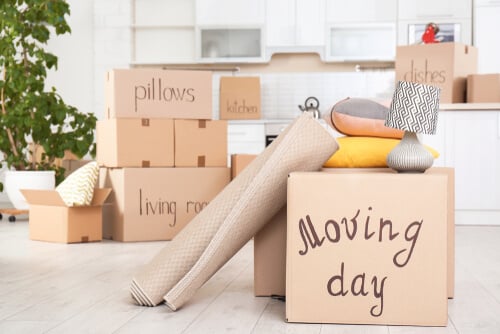 The city of Omaha is home to more than ten Fortune Top 1000 companies, as well as the following famous people:
Warren Buffett
Marlon Brando
Jojo Siwa
Gerald Ford
Gabrielle Union
Farrah Abraham
Nick Nolte
Fred Astaire
Elliott Smith
Steve Borden
So is moving to Omaha, Nebraska a good idea? The state is among the best places in the country to raise a family. Forbes ranked the city of Omaha as the seventh-best city for families because of great schools, affordable housing, commutability, low crime, and family-friendly activities.
In conclusion, we explored things to do in Omaha Nebraska, Omaha temperature, and what to know about moving to Omaha. This information will make moving to the city of Omaha a whole lot easier.
For those moving to Omaha, and soon becoming Omahans, it may be convenient for your to ship your car (request a FREE auto shipping quote now and get 20% off!). You can always fly to Eppley Airfield, and save yourself a long road trip.