Reading Time: 6 minutes
One of the biggest changes you'll make as you transition from living as a teenager with your parents, is graduating and moving out on your own. Finding your place in the world and in the United States as a newly-minted adult is a huge step and can be extremely rewarding. There are so many milestones along the way and many new things to learn and figure out. Discovering the best cities for young people is just one of the many rewarding experiences to look forward to.
Perhaps you've always imagined where you'd go to college, or after college. But we'd wager that if you're reading this post, your options are wide open. Although we hope not to confuse you further with all the awesome options, there's no rule against trying out various of the best cities for young people before settling on your favorite. After all, with commuting and freelancing and a much higher tolerance in the workplace for job hopping than in previous generations, it should not affect your career negatively at all.
Best Student Cities
Over time, some cities evolve to become more young people friendly. Many different factors are at play as to what makes a city rank as one of the best cities for young people. Apart from your age, education level, personal preferences, lifestyle and career outlooks, Growella – a Cincinnati-based research firm weighted and measured six factors in their 2017 report, including: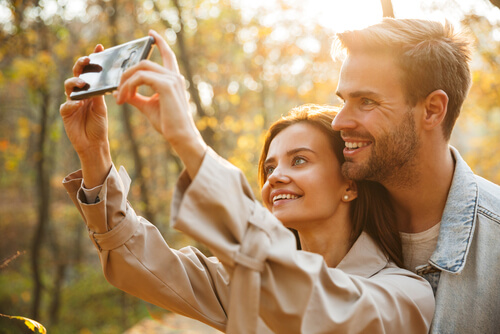 The amount of entry-level jobs available in the city
Commuting time
Availability of public transportation
Number of other young people living in the city
Affordability of cost of living
Recreational opportunities for young people
An Upside Down Time
The first part of 2020 has kind of turned everything in life upside down across the world. It will affect a variety of industries that play an important part in our daily living. With businesses shutting down permanently and others changing the way they operate, right now is probably the worst time to decide to find a new home. However, with schools reopening in September (hopefully), these are things to consider if you still attend college or have young kids who go to school, as many young families in their thirties and forties have. It would appear that many people will have to change their careers and more in order to rise again after the pandemic.
Without further ado, let's look at some of the best cities for young people in the US.
Top US Cities for Millennials
There's much to see in big metros such as San Francisco, New York and Los Angeles, but few millennials can afford the rent with their pay from entry-level jobs. There are many top cities in which to … [ fill in the blank], but we looked at:
Great job prospects
Good income
Low cost of living
If there's a good night-life scene, good weather and other great benefits, why not!
Expert tips: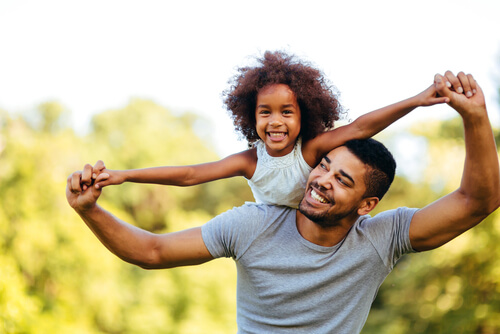 What Are You Looking for?
Seattle – If you're looking for low rental costs, innovative web start-ups, and awesome scenery, you can't go wrong finding your home somewhere in Seattle, Tacoma, or Bellevue, Washington. About a quarter of the city's residents are aged between twenty-five and thirty-five, and many of them work at e-commerce giants including Nintendo, Expedia, and Amazon. 
Des Moines, Iowa – This charming city topped the Forbes "Best Cities for Young Professionals" in 2011. It has a very low unemployment rate and a healthy projected job growth rate. Major employers in this city include financial services and the insurance industry. 
Austin, TX – Austin ranked third in Growella's "strength of paycheck" ranking, which means you should have plenty of money left to attend tech, film, and music festivals along with the city's many young inhabitants. Unemployment is astonishingly low in the city, and there are hundreds of bars and restaurants to apply at, and of course, federal government statistics show that many people are employed by trade, transportation, and utility employers. The city also has a fantastic quality of life. [Check out our post on relocating to Texas where we list the top reasons to take the plunge, and what you can look forward to after your move…]
Salt Lake City – Not only is the city LGBT-friendly with great weather all year round, but it also offers great career opportunities, especially in healthcare fields. A viable city for people in their twenties, you're bound to find your place in Salt Lake City's social scene.
Oklahoma City – There's more to this city than the NBA franchise and twisters that have been attracting the YBS (young, broke, single) crowd, and that's the good career prospects in the energy industry and federal government.
Baton Rouge – Louisiana State University contributes to a strong community vibe in the city, with awesome weather all year round. Large international employers constantly create employment opportunities for the younger residents of the city in industries ranging from healthcare and information technology to chemical and oil. Much of the population came here to seek refuge after Hurricane Katrina and stayed. Baton Rouge also weathered the economic downturn much better than most cities. 
The French Quarter – Speaking of Louisiana, the entire New Orleans, Metairie, and Kenner area (collectively known as the French Quarter) is certainly one of the best cities for young people in the US. The Crescent City earned itself the nickname of "Hollywood South" due to the tax incentives that have been in place since 2002, making it such an attractive place for people wishing to get into film. The Tulane University not only employs a few thousand educators and other staff but it home to many students as well.
Dallas – Dallas companies pay well, and the cost of living is also great in this city, which is home to the headquarters of many prolific international companies. Some people have also been moving from Dallas to Memphis.
Irving – Another Texas city that's rated for having the second-best workplace diversity as well as numerous entry-level jobs, Irving, Texas ranks 38th for overall quality of life. 
Aurora, Colorado – Aurora ranks above-average as one of the best cities for young people in the US. It offers a great quality of life and excellent job opportunities, diversity, recreation, and income growth. [Learn all you can about moving to Colorado in this post...]
Denver, Colorado – The Mile High City also has a relatively high median income growth rate, with younger people making up about 25% of the city's population, with many professional opportunities and a great overall quality of life, what with the outdoor recreation and natural beauty it offers. And of course, it's the home of Nationwide Auto Transportation.
Columbus, Ohio – The capital of Ohio offers great job prospects and a good cost-of-living. Ideal for the younger crowds, thousands of students and alumni from Ohio State University call the city home.
Raleigh, North Carolina – A great city for finding full-time entry-level jobs, it also has a lower-than-average cost of living and good paychecks.
Indianapolis –  A low cost of living and one of the strongest paycheck ratings in the US, you can't go wrong moving to this bustling city.
Minneapolis – The city has a low unemployment rate and an awesome arts, culture, and leisure offering. The unemployment rate is also very low.
Nashville – The Music City has a higher than average amount of job openings, and also a lower than average cost-of-living. Of course, these are awesome factors for a struggling musician hoping to break into the music business. Get a free quote on St Louis to Nashville auto transport.
Omaha – Apart from being Warren Buffet's hometown, this Nebraska city has a low cost of living and decent commute times. It's a place where billionaires and broke millennials coexist peacefully, with awesome music in this high-tech haven. But it's also the birthplace of the Reuben sandwich, and home to many hippie scenes and head shops in the revitalized downtown.
Pittsburgh – The best thing about Pittsburgh, Pennsylvania is that the cost of living is quite a bit lower than average, which means that your paycheck goes further. Most people use public transportation or walk to work, which makes it a greener city, but it's a great idea to bring your own car. 
Let's hear it from the inhabitants of the best cities for young people in the USA. What's your favorite, and why? Please tell us in comments below!