Reading Time: 16 minutes
When you announce "I want to buy a truck", many new questions come to mind. When is the best time to buy a truck? Should you lease or buy a truck? How to buy a truck for business? What does it cost to buy a truck? How to buy a pickup truck? Should I buy a truck or SUV?
Truck traders are suggesting that, "Despite the pandemic, truck sales will not slow down any time soon, and with new incentives the economic forecast even predicts an increase in sales."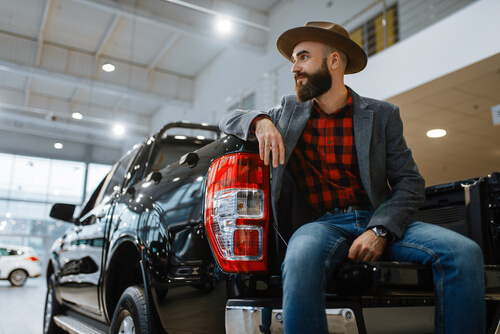 Of course, the answers will vary, depending on your specific needs, preferences, and budget. To help you navigate the windy dirt roads when its time to buy a truck or pickup, Nationwide Auto Transportation has put together this buyer's guide that is designed to help you steer through the seemingly endless options due to the sheer variety of pickup trucks available today.
Tired of renting trucks? We unload info on the best state to buy a truck, and look at everything else from pricing and payload to powertrains.
Whether this is your first time buying a car, or whether you're experienced and want a new truck to pull your boat, our guide will help you make the most of the experience.
We'll even throw in 20% OFF your first shipment when you let us ship your truck for you. Learn more about heavy duty shipping and car buyers' transport.
How to buy a truck: Everything you Need to Know When you buy a Truck
Pickup trucks and people all come in different sizes, shapes, colors and abilities. The great thing about pickups and trucks is that, unlike a lot of people, you can choose which ones you want in your life! But seriously, the demand for these utility vehicles have steadily grown to be running close to parallel with passenger vehicle sales for the first time in automotive history.
Expert Car Buying Tip: Enjoyed the test drive, but you're not 100% convinced about buying the truck or SUV you've been eyeing? Then consider renting the same model for a few days… (If you're a mom, we have a few special car buying tips for you, too!)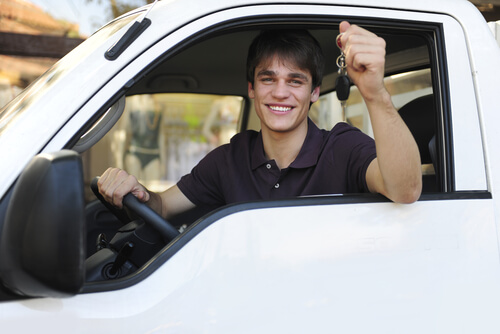 How to buy a truck for cheap
Wondering how to buy a semi truck? Looking for a good used pickup? Autotrader Trucks is a great place to start. Now imagine finding a great deal on a truck or pickup that is hundreds of miles from your home? The folks at Nationwide Auto Transport aren't bothered by that at all, because we ship thousands of heavy duty shipping orders, including boats, RVs and trucks all across the country every year.
Our blogpost Buying a Vehicle Out of State: Your 2022 guide to the best car deals is a safe place to get some more information when the new vehicle bug starts nibbling… But first, let's get our paperwork in order.
How to Buy a Pickup Truck: 8 Things to Bring With you
Your research is complete, your credit report is accurate, and you're ready to buy a pickup truck. Dye Autos.com has a large range of well priced inventory to browse.
When it is time to buy a truck, that new car, boat or pickup you will need to have some paperwork in order. Make sure that you have the following documents at the ready if you are looking at finance for your new vehicle:
Valid driver's license. The federal government requires customers to identify themselves and different lenders may require different types of documentation. A government-issued photo identification card with your picture and address, for instance your passport or driver's license is required.
Proof of insurance. The dealership will ask you to provide proof of insurance that complies with state law and meet any other conditions when you sign the bill of sale before you buy a truck.
If you have an existing auto insurance policy, you may be covered under it for a grace period for your new purchase, so check.
How to buy a used truck
Car Depreciation Rates for Dummies Like Me is a particularly relevant post to read if you are looking for the best time to buy a truck, or to buy a used truck online. Read on to see what other documentation you can also start getting ready, or that you will eventually need.
Title Certificate
Registration
Payoff information and loan statement
You can find the lender's contact information on your loan statement.
Detailed records of services
Additional keys
Accessories that were included with your trade-in
You Need Proof
Proof of income should include at least your last two payslips, but if you are working for yourself, things can get a bit more complicated. While each deal is different, you should bring at the very least your most recent tax return and latest three bank statements.
Proof of residence. The federal government mandates that lenders (and dealerships that work with them) gather information about your home and provide proof of it. Most dealers may accept a current driver's license. You can also use personalized mail that was delivered within 30 days or your mortgage statement to verify your home address. This could include:

The utility bill
Card statement
Bank statement
Property tax bill
Benefits statement for Medicaid or Medicare
Insurance policy for vehicle
Renters or homeowner's insurance
P.O. Boxes are not allowed. Army and FPO boxes are the only exceptions.
What do lenders mean when they talk about references? Basically you can list people who know you, but do not live at the same address as you, as a reference. Keep a list of around six references with their details as most lenders ask for between 4 and 6 names.
Payment ways
Cash

Personal check
Cashier's check
Credit card
Debit card
Trade-in equity

Trade-ins can be used as down payments, with the amount of equity being your down payment amount. Equity refers to the difference between the payoff amount of your trade-in and the vehicle's actual cash value.
Get pre-approval from the dealership that you intend to buy a truck from. Dealerships have close relationships with ALL types of lenders, including lending partners that are willing to look at buyers with less than perfect credit scores.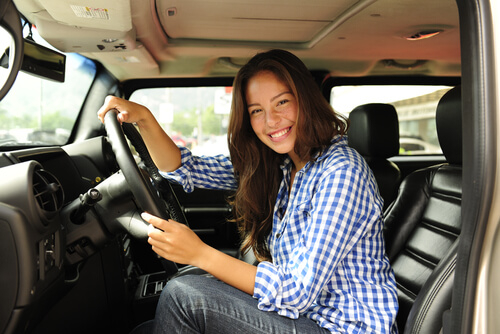 Buying a Vehicle Out of State? Your 2022 guide to the best car deals will steer you in the right direction, while you are looking, check out Vroom Auto Sales for great deals. Keep in mind that Nationwide Auto Transportation have ROUTES that cover practically the whole of the USA.
Pickups For Sale: How to buy a truck on a budget
If you're shopping for a new pickup truck, you'll notice that they're generally more expensive when compared to family cars or SUVs. Something else that will be blindingly clear is the massive jump between the price of an entry model pickup like a Ford Ranger, and say a Ford F450 with fully loaded accessories and extras. The former can be bought for around $24 000, the latter can approach $100 000!
Here are the 10 cheapest pickup trucks for sale in 2021:
2020 Nissan Titan – $36,190
2020 Honda Ridgeline – $33,900
2021 Toyota Tundra – $33,675
'20 Ram 1500 – $32,145
2020 GMC Sierra 1500 – $29,600
'20 Ford F-150 – $28,745
2020 Chevrolet Silverado 1500 – $28,500
'20 Nissan Frontier – $26,790
2021 GMC Canyon – $26,400
2020 Toyota Tacoma – $26,050
2021 Chevrolet Colorado – $25,200
2020 Ford Ranger – $24,110
Although base models may be the best choice for those with modest budgets, savvy shoppers need to understand how wide the price spectrum for pickup trucks can be before starting their search. Picking a body style such as a crew cab or all-wheel drive will significantly jack up a truck's sticker price.
Even the base Sierra is almost 31 percent more expensive with those two options—a significant increase. Although the price differences aren't always that significant, a truck will still cost more than a car or an SUV.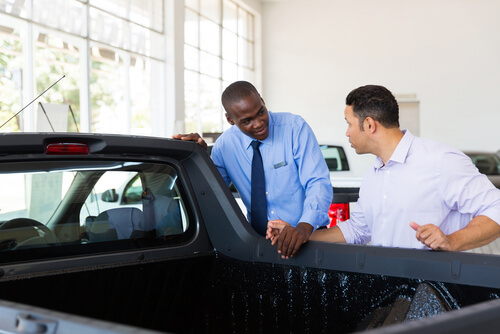 Most people looking for a truck or pickup on the internet will more than likely search "pickups for sale near me", and it will be a miracle to find that perfect pickup truck in between all the hundreds of adverts.
Search for pickup trucks for sale online – Find a discounted truck at:
…and read Buy and Sell Cars on Craigslist Without Being Scammed: Your Complete Guide.
Why You Might Need to Buy a Pickup Truck
With a powerful engine and a tow package, a SUV can do more than a pickup truck and is often a more comfortable drive, so why even consider buying a truck or pickup?
Trucks can carry more stuff than any other form of transportation. Moreover, cargo is carried separately from the passengers, which is useful if you regularly haul building materials, dirt, plants, or anything that requires you to hose out the truck bed.
As a general rule, trucks can tow more than most SUVs, so you're probably better off with a pickup if you often haul trailers or boats. The resale values of trucks are also slightly higher than those of SUVs, and with vehicles lasting longer than ever before, chances are you will be driving your pickup truck for quite a while. The average vehicle on our roads is more than 10 years old, and when you decide it's time for something new, your truck would have retained more of its original value than a passenger vehicle or SUV.
Why You Might Not Need To Buy a Pickup
A normal passenger sedan or SUV might be the way to go if you do not haul stuff around every day, whether for business or just as a daily routine. Many SUVs are even built on ladder frames similar to pickups, making them capable of handling rough weather and off-road driving.
Moreover, they are cheaper to run and offer better fuel economy while the suspensions are tuned to offer more comfort to passengers… They're also often safer. A total of 21 SUVs and no trucks received the Insurance Institute for Highway Safety's coveted Top Safety Pick Plus award this year.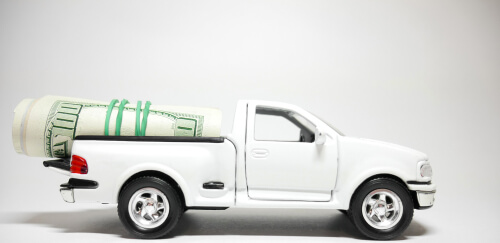 Does Your Truck Size up?
Anyone can recognize a pickup truck, right? Usually, their rear ends with a cargo bed and separate passenger cabin is a dead giveaway. But can you tell the difference between a mid-size or a full-size truck, or what is heavy duty and what is not? Each of these variations also has its own compromises, many of which you might not notice until you're already familiar with their unique attributes.
The mid-size truck is the smallest version of this American species, and most people probably recognize name plates such as the Ford Ranger and Toyota Tacoma.
Midsize Pickups
Even though mid-size pickups have smaller cabs and cargo beds and can't tow as much as full-size pickups, their lower asking prices and smaller dimensions make them more accessible and easier to maneuver in tight spaces, such as parking lots and off-road situations. As well as being easier to enter and exit, they are usually more fuel efficient.
Due to the fact that most full-size trucks are offered in light- and heavy-duty variants, they are more diverse than mid-size trucks. Automakers will share parts and design cues between the two roles, though they're classified separately and have vastly different capabilities. As an example, the interior of the light-duty Chevy Silverado 1500 is virtually identical to that of the heavy-duty 3500HD.
As the rating increases, the truck's towing and hauling capabilities improve, but its driving behavior and ride quality typically deteriorate. For most people, light-duty pickup trucks are the better choice, and their impressive capabilities make them one of the most versatile types of vehicles.
Looking for a Toyota or a Chevy? Commercial Truck Trader has a large inventory of:
Delivery Trucks
Dump Trucks
Conventional Sleeper Trucks
Flatbed Trucks
Cargo Vans
Wrecker Tow Trucks
Utility Truck
Service Trucks
Pickup Trucks
Rollback Tow Trucks
Tow Trucks
Conventional Day Cabs
If you are moving to a new city for any reason, it is a major life event—the Ultimate Relocation Guide by Nationwide Auto Transportation will help to take some of the stress out of your move.
Is a truck a good car for a teen? Read on to learn what your type of truck might be…
What are the Different Types of Pickup Trucks?
The pickup truck has become an iconic vehicle that is no longer limited to farmers and traders. Workhorses like these have become very popular, whether they're being used for utilitarian purposes or as fashion statements. With this in mind, pickup designs now include features that can be used for various activities, from urban use to recreational activities to farming applications.
Different pickup trucks are meant for different purposes and the engine and drivetrain configuration has a lot to do with this.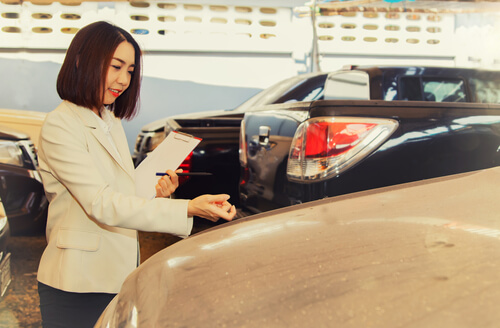 Pickup trucks have evolved from rural utility vehicles to motor industry icons and you can see them on farms, ranches, dirt bike tracks, suburban driveways, and even in the parking bays of Fortune 500 company executives. The suburban setting has even become popular, and soccer moms, or dads, can be seen zipping about in their pickups everywhere. The types of trucks available have evolved to meet a variety of needs:
Light-Duty Pickup Trucks: Most local tradesmen use light-duty pickup trucks, including electricians, gardeners, and people who own a pickup truck for commuting in the city and suburbs. Their engines are generally smaller, their wheel bases are shorter, and their load bins are smaller.
Medium-Duty Pickup Trucks: They offer a great combination of power and size, which makes them ideal for everyday use. All types of people use them because they are relatively small and maneuverable and they can even fit in a regular garage.
Heavy-Duty Pickup Trucks: In their own class, heavy-duty pickup trucks typically feature large displacement V8 engines and extra-large engine capacities. Unlike other pickup versions, these vehicles have suspensions that allow them to carry heavier loads.
Luxury Pickup trucks. In the world of trucks, luxury refers to the fit and finish of the cabins, the addition of various add-ons that make it more comfortable to drive, as well as the inclusion of gadgets and fancy features that offer more comfort than performance.
Full-Size Pickup Trucks: The high ground clearance of full-sized pickup trucks makes them ideal for off-road driving. To boost their off-road capability, these trucks often come with all-wheel-drive or 4-wheel drive options.
Compact Pickup Trucks: Compact pickup trucks have small load bays and the passenger compartment encapsulates most of the vehicle while the front-end often resembles those of sedans.
Regular Cab Pickup Trucks: In the past, pickup trucks were made to transport loads rather than carry people and for this reason, their cabs are small.
Crew Cab Pickup Trucks: Crew cab pickup trucks are pickups with four regular doors on the vehicle, and the cab of the vehicle can accommodate up to 5 people. Two people sit in the front, including the driver, and three people in the back.
Extended Cab Pickup Trucks: These have a front and rear seat, but only two full-sized doors on the front. In most cases, the rear seats can be accessed by opening the front door and leaning the front seat forward.
Chassis Cab Pickup Trucks: A truck without a load box but with a cab, usually a regular cab or an extended cab. Its chassis sits exposed in place of the load box.
Electric Pickup Trucks: In the pickup truck sector, electric vehicles will soon become more common due to their increasing reliability, speed, power, and charging capabilities. Along with some new players in the market, some major pickup truck manufacturers are developing electric models.
Hybrid Pickup Trucks. The next best thing to a fully electric pickup truck, which is almost on its way, is a hybrid pickup truck. Combining combustion engine technology with electric motor technology results in a hybrid vehicle that uses both engine technologies.
Buying a Car Online – Top 7 Tips is a post that will help you find a good deal online and to recognize a scam when you see one.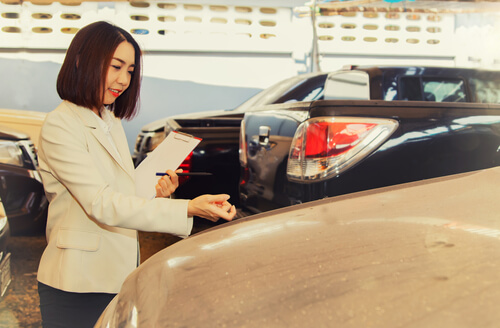 Can You Tow with a Front-Wheel Drive?
Fuel economy is generally better with smaller engines. It is important to remember that these engines typically have to work harder to move additional weight, which can impact fuel economy.
Towing enthusiasts may want to consider the more powerful engines, as well as the diesel options offered on many models. Despite being more expensive, diesel powertrains are more fuel-efficient and offer substantial torque for easier towing.
There is a special relevance to diesel-versus-gas debate when it comes to heavy-duty trucks, which have fewer options than their lighter counterparts.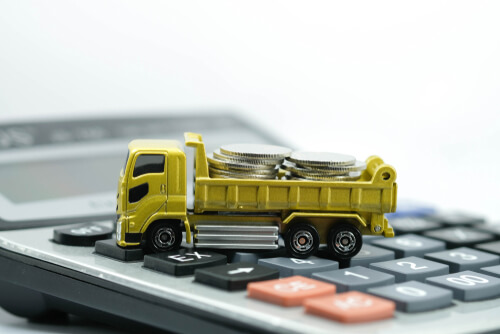 Know Your (Towing and Payload) Limitations
When it comes to the payload and towing capability of a pickup truck, there are a few things that must be discussed. Size and classification of the truck influence both ratings of your new truck, so bigger and heavier trucks can haul heavier loads and pull more weight behind them. In addition to axle ratios, gross vehicle weight rating (GVWR), and gross combined weight rating (GCWR), other obscure variables also influence the final figures. The higher the axle ratio, the greater the towing capacity. A vehicle's GVWR is the maximum weight it can carry with passengers and cargo. You can determine the truck's GVWR by adding this amount to the maximum trailer and cargo weight. Got it? Good.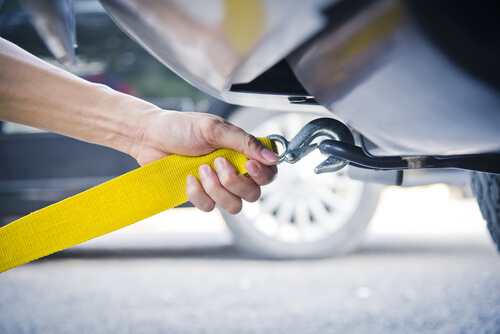 The body-style configuration and mechanical specifications should be considered before a final decision is made by people who regularly tow or haul. You should also overestimate the capacity needed to avoid potentially unsafe situations.
Consider Truck Engineering Before Buying a Truck
The design of a truck is different from that of a car or SUV. Despite sharing some parts, they are mechanically different and it doesn't require an engineering degree to understand them. You should be aware of certain basic facts, however.
Truck and Pickup Frames
A truck's frame is the biggest mechanical difference between it and a car. Typically, car bodies and chassis are built together as a single unit and consequently, they have better handling characteristics and a smoother ride on the road… They cannot, however, flex to adjust for uneven terrain off-road.
A truck is built with body-on-frame construction, which means the chassis is separate from the body. As a result, a truck's structure is much more flexible than a car's. The flexible frames of trucks help keep all wheels on the ground over rough, off-road surfaces,however the same flexibility causes them to ride rougher on the road and handle slightly worse.
Truck Bed Lengths Explained
What makes a truck different from an SUV is its exposed bed. Most manufacturers offer a variety of bed lengths, and they combine different cabin types with different bed lengths.
The bed of a full-size truck generally ranges from around 5.5 feet to around 8 feet long while for midsize trucks, the bed is about 5 to 6 feet long. An optional bed extender is available from most manufacturers that allows oversized objects to be carried, but cannot be used on a daily basis.
The truck bed is no longer a simple open-top box and modern models come with a variety of tie-down points that can accommodate ropes or ratchet straps. They sometimes include locking storage compartments while a few have power outlets in the bed for tools or tailgate stereos.
With respect to tailgates, many trucks today offer options that go far beyond simply holding items in the trunk.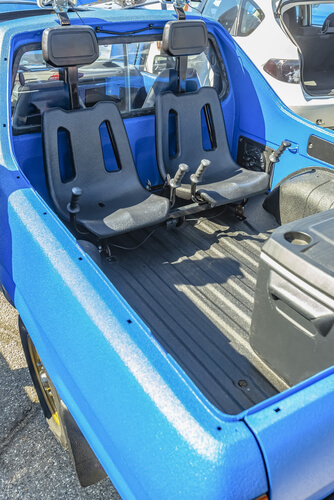 Drivetrains and Buying a Pickup
The majority of trucks come with rear-wheel drive (RWD) or four-wheel drive (4WD) and this is usually referred to as 4×2 and 4×4 by truck manufacturers.
There are advantages to both. A rear-wheel-drive truck is less pricey and can generally tow more than its four-wheel-drive counterpart and while no truck is as agile as a car, a RWD truck handles better than a 4WD truck. 4WD trucks, on the other hand, are more capable off-road and in bad weather. A 4WD truck holds a higher resale value despite being more expensive upfront.
Where to buy a truck
The majority of trucks for sale in the United States today are automatic transmission only with a few exceptions like the latest Jeep. Looking to buy a Toyota, Chrysler, Dodge Ram, Nissan, or a Jeep in Los Angeles?
A truck is traditionally marketed for its powerful engine, which is capable of towing and hauling larger loads. Despite this, we should note that the most powerful engine option isn't always the best choice. It may mean more to you to save on fuel with a V6 than the added horsepower you will never need with a big V8 if you rarely tow.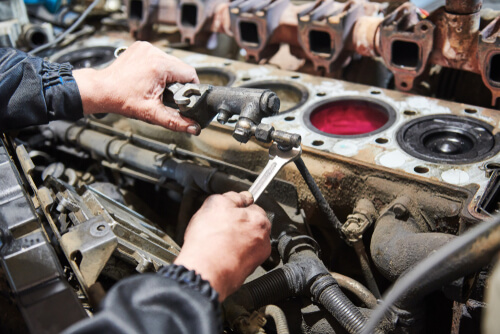 If you are looking into buying a new or used truck or pickup from a dealer such as Cars4Cash or Carmax in another state you must decide how you will get your new truck back home. Self-Transport Your Vehicle? Beware the Pitfalls and Potholes shows you what can happen if you decide to move your pickup by yourself.
When it is time to buy that new pickup, an out of state purchase might just do the trick. Read on to learn more.
Buy a Truck: What's the Cheapest State to Buy a Truck?
If you're looking to buy a new vehicle, you might be wondering which is the cheapest state to buy a truck. Let's face it, buying a new car or truck is never cheap, per se. There are several costs involved, apart from just the cost of the vehicle; you must consider sales tax (state and local), dealer documentation fees, registration fees, and sales and local sales tax. You should bear these costs in mind when you buy a truck so that you can effectively negotiate the price.
Because unexpected fees can result in sticker shock—or even be a deal breaker if you're on a tight budget —it's a good idea to budget for those fees. If you live in a state with additional sales tax and other fees, it can be even more expensive. On the other hand, it is much less expensive to own a car in states like New Hampshire and Florida than in New York or California. That means that it's often cheaper to buy used cars from out of state.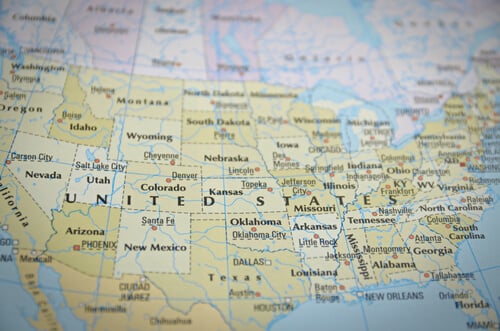 So, What's The Cheapest State To Buy A Truck?
Some of the cheapest states to buy a truck include North Carolina, Missouri, Wisconsin, Ohio, Virginia, New Hampshire, Oregon, and Florida. In New Hampshire, registration fees and sales taxes are the cheapest, which makes it the overall best state to buy a truck.
Florida: Best, Cheapest Used Trucks
The price of a new or used truck differs across all states, so it's always a good idea to shop around. In many cases, Florida has some of the cheapest options. On average, a used truck is about ten percent cheaper than in other states. The state has a generally older population, which means more people are selling their vehicles than in other states. Also, older people tend to be safer drivers and they take better care of their vehicles, which means the vehicles are in a generally better condition.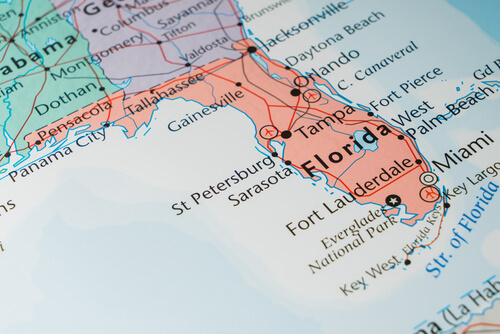 When residents in wealthy parts of Florida sell their vehicles, it creates a buyer's market. Wealthier people tend to buy new cars every two or so years, and sell their older vehicles. Also, these vehicles have not been driven in snow and salt.
Oregon: Lowest Fees on Trucks
When you buy a truck from out of state, the initial cost is a factor, of course. But there are multiple other fees to bear in mind, and they tend to add up. If you're buying a car in Oregon, these fees are capped at $130. In New Hampshire and Alaska, the fees are capped at around $360.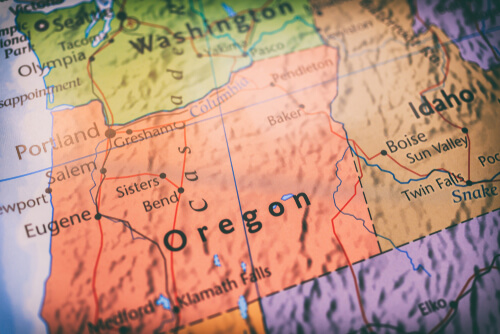 In states like Tennessee, Connecticut, Colorado, Arizona and Alabama, these fees can be upwards of $2,000.
Shop Around for the Cheapest State to Buy a Truck
When looking for the cheapest state to buy a truck, remember that prices can fluctuate. It could be worth your while to check out auto auctions. Knowing the type of truck you want can provide more opportunities to save. If you can find a reputable dealer online, you can have your new truck shipped to you. In most cases, it can be cheaper to buy a truck from out of state and ship it to you. Just check out our free online truck shipping quote calculator!