Reading Time: 6 minutes
This is the time for technology companies to consider corporate relocation auto transport to move all, or parts, of their company to one of the new, fast growing tech hubs in America.
Cities like Austin and Denver are much cheaper to live in, and do business in, than Silicon Valley or Northern Virginia, and entry-level techies can actually survive here on their income which is why many tech companies are starting to look in that direction.
In this post we look at how Nationwide Auto Transportation can safely and affordably, move your company's fleet, as well as your employees personal vehicles, to practically any new destination in America.
How much will corporate relocation cost me? Learn more about car shipping costs here.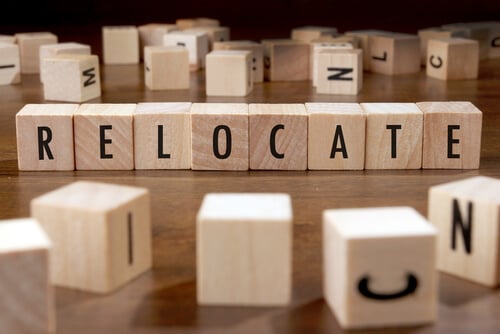 Looking at Corporate Relocation Auto Transport from Your Viewpoint
You have worked your butt off, sacrificed what was needed, and have watched your company grow and prosper. Now your business sense, and your balance sheets, have shown you that corporate relocation to another city, even possibly another state, will make a lot more financial sense, both for the company, as well as the employees – but how do you move a business, and its vehicles? With corporate interstate auto shipping, of course—unless you have a car rental company and need your fleet moved.
Discount Auto Shipping from Nationwide – SAVE 20%
This is where we step in and take the reigns – Nationwide Auto Transportation has for many years assisted individuals, small and medium size companies, as well as some of our country's corporate giants, to move their vehicles from A to B – safely and affordably. Our Ultimate Relocation Guide will give you a lot of information regarding this subject.
When it comes to corporate relocation auto transport and moving company cars across America, we can safely say that we, more than likely, have all the answers – whether it is executive auto shipping, job-site shipping or a total corporate fleet relocation.
Car Shipping Time Estimate: How to estimate car shipping time Gaithersburg MD to Los Angeles
Moving a whole company, or even just a department or section of a company, is obviously a stressful endeavour if you do not have the experience, and to alleviate your stress levels, Nationwide Auto Transportation will assign a managerial level contact to keep you informed, and stress-free throughout the complete duration of the corporate relocation.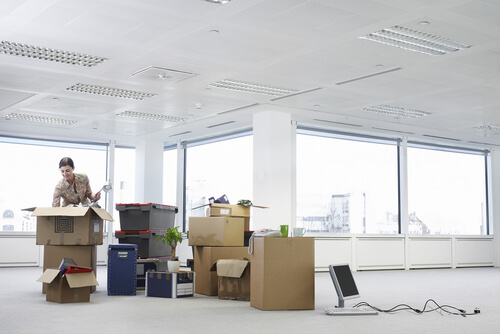 Our team understands bulk vehicle transport and can handle multiple deliveries for large accounts, as well as singular moves for individuals on your team who might need VIP auto shipping. You might wonder if you qualify for relocation assistance if you are being transferred by your employer – This guide will help answer your questions and show you how to get help with moving expenses.
In the next section we look at which new cities are great for new techies and start-up companies.
Today's Top Cities For Tech Jobs
There are major, well-established technology sectors in Silicon Valley, New York, Boston, Seattle, Denver, and the Dulles Technology Corridor, there are, however, a number of growing tech hubs throughout the country and college graduates are flocking to several regions that have become extremely popular for variety of reasons.
These cities offer growing number of jobs in the tech sector and the salaries are more than competitive in the market. Other influences that are taken into account are:
Metro areas with a large population
Younger demographic areas
Entrepreneurial and investment-friendly locations
Multiple neutral, authoritative sources of information consistently mention the same cities
Auto Shipping Regulation: Exactly Who Regulates Auto Shipping Companies?
These developing tech hubs offer competitive salaries, low living costs, and significant venture capital investment.
While top tech hubs like Silicon Valley provide many career opportunities, they also present significant challenges. Oversaturation is one of these challenges in the industry that puts a lot of pressure on open positions, as highly qualified candidates flock to established tech cities – As a result, recent college graduates may have difficulty competing against more accomplished and experienced candidates.
These are the 5 cities that you should look at if you are a tech company wanting to make an impact (and still be economical), or a graduate looking for an affordable city – while earning an above average salary.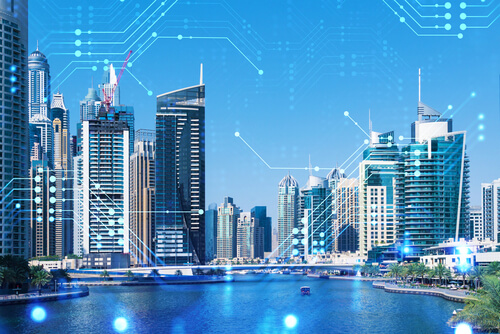 Austin, Texas – Texas is the fastest-growing state in the country and Austin gained more than 177,000 residents between 2010 and 2019. Austin welcomed 46 technology companies in 2018, and that expanded to 58 in 2019, resulting in 19,000 new IT job listings, according to CompTIA. In response to the trend, venture capitalists have stepped up funding and two years ago, Austin received 87% more VC investment than before. Atlassian, Facebook, Google, and Oracle have established strong presences in Austin, leading industry observers to refer to it as Silicon Hills.
Raleigh, North Carolina – Located in the North Carolina Research Triangle, Raleigh is one of the top startup cities in the nation. The city is also home to a high concentration of young adults: Business Insider reported in 2019 that the city's total population is 20.4% young adults. When you consider Raleigh's low youth unemployment rate and competitive cost of living, it is no wonder it has become one of the nation's top tech cities. In 2020, the Raleigh-nearby city of Wake Forest will develop a 200-acre technology park with a state-of-the-art mix of land uses. Raleigh's already-strong tech growth may be accelerated by the facility's 180,000 square feet of office space.
Denver, Colorado – Denver's scenic location in the Rocky Mountains has always appealed to outdoor enthusiasts and the Denver Startup Week's showcase of innovation and entrepreneurship has grown to be a popular event, which is why people move here from Portland, Virginia Beach, Dallas, Seattle, Indianapolis, Nashville, and various other major centers. In the 1970s, the Denver Tech Center began to establish the Mile High City as a tech hub, but in 2018, Facebook opened offices near Union Station, adding to the city's modern tech boom. During the 2010s, Amazon and Google both established and expanded their Denver presences, with Amazon investing $2.8 billion in Colorado. Read our post Moving to Denver Guide 2021 if you are thinking of Colorado as a destination.
Huntsville, Alabama – Huntsville is a city in northern Alabama with a population of 471,000. In recent years, Huntsville's booming technology industry has begun to diversify away from its military and industrial roots. Entrepreneurship, incubation, and research and development have grown significantly as a result of local economic development initiatives. Huntsville's position as a top destination for tech professionals was a well-kept secret for years, but he city now ranks among the top cities in the South for IT jobs.
Atlanta, Georgia – Technology experts have dubbed the Atlanta area as the "Silicon Valley of the South". A young and dynamic city, Atlanta has long been an economic and corporate hub for the region, with major companies like Coca-Cola, Home Depot, Delta Air Lines, and UPS calling it home. In recent years, the Atlanta Tech Village has become a major innovation engine for the city and several analysts believe that it is imminently going to join the world's top cities for tech jobs.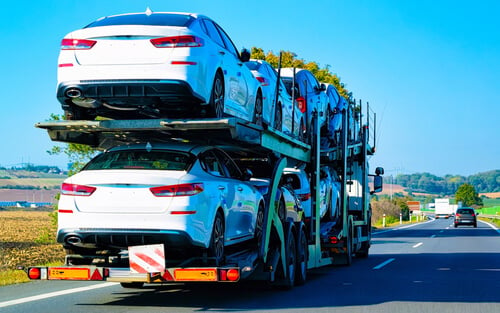 Take Care of the Details When it Comes to Corporate Relocation Auto Transport
Nationwide Auto Transportation can assist your company as a whole, as well as your employees individual needs and expectations.
It doesn't matter whether you need to transport one, two, or your whole fleet of vehicles, we will ensure that they all arrive in good condition, at the intended destination. Your relocation coordinator will expertly advise you on current discounts and other ways to save on your relocation budget.
We monitor your shipment from start to finish and provide constant feedback – so you can relax and focus on making a blistering start in your new city.
Moving a company, or even a few people, can seem super daunting, but with Nationwide Auto Transportation moving your fleet, and employee vehicles, is one thing that you can tick off your to do list. We can even ship non-runners (on special request). Call us today for a free, no obligation quotation!
Reliable Vehicle Shipping: How to Choose a Safe & Trusted Auto Shipping Company?
Experts on our staff can answer your questions, provide a timeframe, and confirm the details of your move.