Reading Time: 13 minutes
Thinking about moving to Florida? It seems as though everyone is moving there!
The Sunshine State is known as a great place to live for snowbirds, but also for families with young kids. But no place is perfect for everyone, so many people move from Florida to Georgia, New York and other states in search of what Florida doesn't offer. If you're planning on moving to Florida, be sure to check out the options and perhaps do a pre-relocation visit to make sure it is the right decision. 
Not yet settled on Florida? Check out these options:
---
Why are so many people moving to Florida?
Recent estimates suggest that nearly 1,218 people move to Florida every day, marking a significant increase in the state's population and reflecting its growing appeal as a desirable location​​​​.
A major factor in this development resulted from the coronavirus outbreak, which caused the usual snowbird season to turn into a permanent relocation. As such, the state's population grew by 343,00 in the last year, bringing the total to twenty-two million.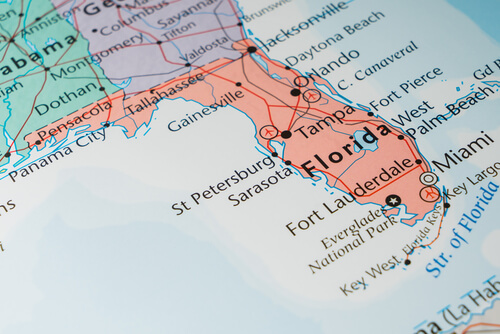 Snowbirds Move to Florida
The majority of people moving to Florida come from colder northern states, and in particular Connecticut, New Jersey, and New York in search of warmth. However, the 2017 Tax Cuts and Jobs Act which placed a limit on the state and local taxes that can be deducted from a federal income tax return to $10,000 is another important pull factor.
The people of Florida come from all walks of life. Some have lifted there forever, while many transplanted to the state after a quick vacation captured their hearts and they decided to stay. You'll find hardworking families, students, artists, and surfers among the many friendly locals.
Of course, it is always a good idea to spend some time in a location before deciding to make it a long-term decision. Below, we provide information to help you consider the impacts of moving to Florida on different aspects of your life.
Things to know before moving to Florida
It's never a good idea to move on a whim. You need to know the pros and cons and how the move will affect various aspects of your family's life. There are many questions to ask, and many of them will depend on your individual situation. In this post, we will attempt to provide the guidance you need to decide whether it is the right decision. Hopefully, we will provide some answers you're looking for. We will also provide some valuable advice for those who have already made the decision to move to Florida.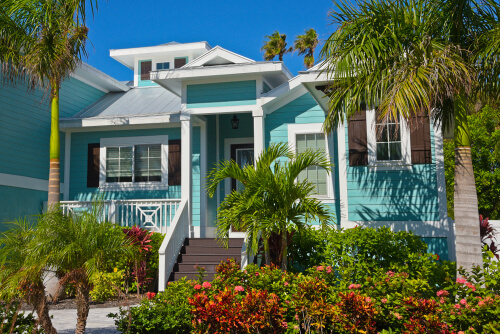 Moving to Florida Pros and Cons
Every place has pros and cons, as does Florida. Consider how these factors will influence your life in the short and long term.
If you like sunlit beaches, warm sunshine and plenty of recreational opportunities, Florida is the place to be. Residents have a carefree approach, which probably stems in part from the perfect combination of city life and more than seven-hundred miles of stunning beaches. It's a key reason for so many New Yorkers moving to Florida.
The weather in Florida is typically sunny, but it's a big state, so it varies by county. The majority of the state has a sub-tropical climate. As such, you can expect mostly mild winter weather, but the northern parts sometimes experience brief stints of cold fronts.
---
Sunny Florida
Florida is a sunny state, which means that winters can be hot and humid. During summer, Florida experiences regular rainstorms, which don't usually last more than an hour.
There's much to do and see in Florida. Apart from all the magnificent beaches, the state has vast wilderness areas, subtropical jungle-like parks, lakes, rivers and crystal-clear springs.
Due to the amazing weather, every day is a good day to play golf, kayak, go fishing, paddleboarding, or swimming.
Orlando is home to Walt Disney World and Universal Studios, which provide bucket list experiences for the whole family.
Becoming fully integrated in the lifestyle of Florida is key to enjoying your new life in the state. With so much to do and see, and the hidden perks that are available to residents, it's important to narrow down those activities that you will enjoy most.
---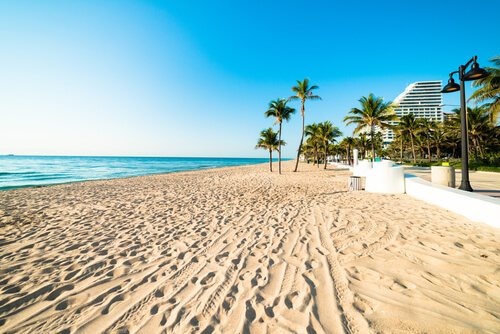 Reason to move to Florida
Some benefits of moving to Florida include:
Awesome weather all year long and no snow.
No state income tax!
Discounts on many local attractions.
Plenty of outdoor entertainment.
Word class beaches.
Lovely retirement and snowbird communities.
Close as it is to perfect, no place is 100% ideal for everyone. Some of the reasons cited as to why people leave the Sunshine state, is because:
There's no state income tax in Florida, but you will pay more for insurance than in most other states.
Housing costs are quite affordable, but the state is pretty flat. If you like mountains and valleys, Florida is not the state for you. However, the Everglades and other areas offer hot air ballooning, zip lining, paddling, and boating.
The state offers world-class outdoor entertainment and amazing beaches, but you are bound to run into huge bugs, snakes and alligators. But there are also manatees and egrets that will enchant the outdoor enthusiast while exploring the diverse ecosystems of the Sunshine State.
Florida has warm weather all year round, and it doesn't snow, but you will have to become accustomed to extreme heat, humidity and hurricanes. That means you spend a lot less time on winterization!
---
Enjoy The Sunshine State
As a Florida resident, you will have access to discounts on local attractions and there are communities dedicated to snowbirds and retirees. Then again, there are more part time residents and tourists than in any other state. You will have to get used to the seasonal influx of North-easterners.
There are many seniors in Florida, thanks to the tax-friendly nature of the state. However, many young families are happy in Florida too.  
Every state has its stereotypes, and Florida is known for its sleepy seniors and wild party scene. But the state really is home to people of all ages with differing interests. South and North Florida sometimes resemble different states. While the state capital is located in North Florida, which is less vulnerable to climate change than South Florida. The latter is facing the impacts of rising sea levels, and it can feel like a completely different climate to the northern part of the state. South Florida also has a more diverse culture, with Caribbean and Latin American influences.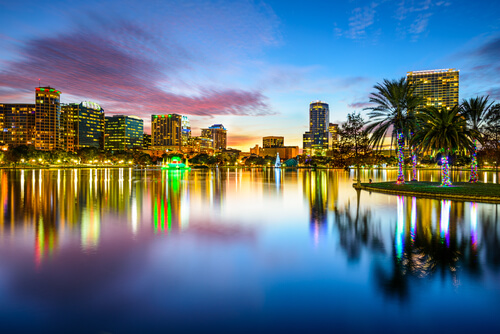 ---
Be Prepared
Extreme weather is a reality for people living in Florida, so it's a good idea to prepare yourself adequately. Here's how:
Find out if your new home is in a mandatory evacuation zone in the event of hurricanes and save the evacuation routes on your phone and GPS.
Update your insurance to include cover for wind and flood damage.
Install storm shutters.
Find a safe place to store your family's important documentation.
Invest in an air conditioner for your home and keep a spare on hand in case the main unit breaks down.
Plan on doing outdoor activities in the morning and evening and stay indoors during the mid-afternoon.
Wear breathable clothing, a large brim hat, and always wear sunscreen.
---
Work or Retire
Some people move to Florida for work, or to retire. It remains a top retirement spot due to the slow-paced lifestyle. Affordability as well as whether it's a permanent move will determine whether you are going to buy a home or rent a condo.
Housing markets fluctuate, depending on how many people are coming and going. During offseason, there's a reduction in movers, and using that as your opportunity to move to Florida will help you prevent overspending.
If you buy a home in Florida during a spike in the market, and then decide you no longer want to live in the Sunshine State, you may end up being stuck with a home that's not quite worth what you paid for it.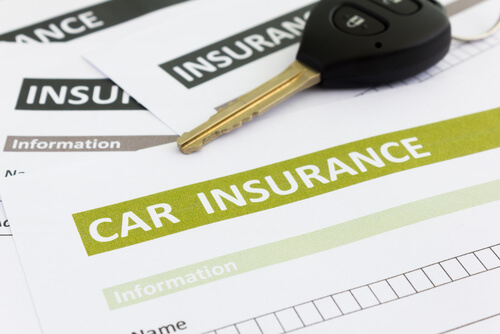 At the end of the day, it is a good idea to decide what you will enjoy about Florida, and then look for a city that offers the best of that.
---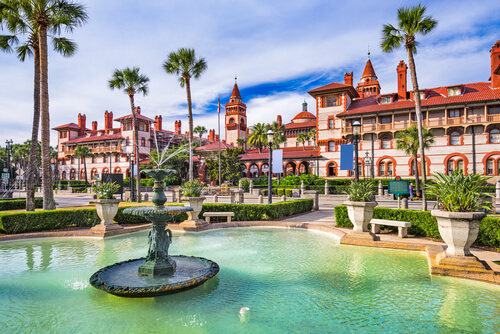 Moving to Florida | Where to Work?
If you're moving to Florida, you will find that Orlando especially offers many job opportunities.
Employment in Florida
Ideally, you should only move to Florida once you have secured a job in the state. Although many people take a chance to relocate without a job, it can result in you ending up settling for less than you desire.
More than a million Florida residents are employed in the tourism and hospitality industry.
Walt Disney World is one of the biggest employers in Florida, as is the state's public school system and the healthcare industry.
With an extended growing season, Florida has a flourishing agriculture industry, which employs many Floridians. Some of the produce of the state include dairy, sugarcane, oranges and tomatoes. Publix supermarkets also creates employment for thousands of residents.
Home to many colleges and universities, the state services as a biomedical research hub.
Several top aviation companies contribute to the economy of the state, which is also supported by a thriving export industry.
Find work here
You can also find work in the following industries:
Marketing and sales
Tourism
Health sciences
International trade
Aviation and aerospace
Education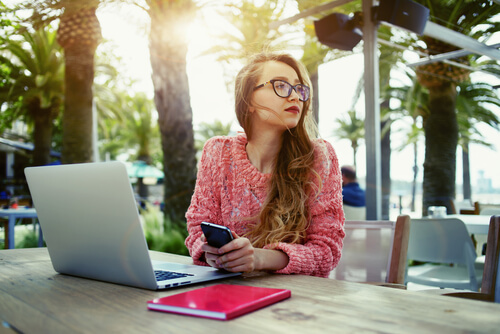 Finding a job in Florida (from out of state)
Finding a job before you relocate to Florida is not always easy, but it is not entirely impossible either. Working with a recruitment agency that specializes in your field of employment is the best way to go about it. Here are some additional tips:
Don't include your out-of-state address on your resume. Some employers may not consider your application if they see you live in a different state.
Request to complete the initial interview via a Zoom or Skype call and be honest about your intention to relocate.
Providing a timeline for your move will reassure them that you are serious.
Set aside a budget for travel expenses. Some employers will want to meet you face to face before officially hiring you. You will be expected to pay for the trip unless the company head-hunted you.
When applying for a job before moving to Florida, avoid adding your out-of-state address on the resume. Instead, ask if they would be prepared to interview you via Skype. During this call, let them know that you intend to move to Florida, and provide a timeline, if possible. Be sure to follow our guide if you are being scouted and hope to make use of relocation assistance. 
---
Moving to Florida: Where to Live
Everyone will have their reasons for suggesting a city in Florida to move to and their advice is usually subjective. Don't just take their word for you. Choosing the wrong city to move to can ruin your experience. Therefore, it is a good idea to research a variety of cities and perhaps do a "try before you buy" visit, and even then, consider renting for a while until you're sure whether you want to stay or move back home. Perhaps the panhandle is perfect for you, or maybe you'd prefer the Keys. Here are some options to consider: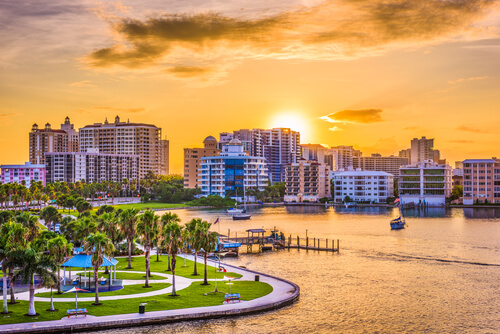 Miami – Southeast Florida
Everyone dreams of visiting Miami at least once, but many people love the vibrant atmosphere and the culture which is unlike any other city. Home of the authentic spring break, Miami has beautiful beaches and a flourishing metro area. The population of close to half a million residents consists of a high percentage of Spanish-speaking residents, including Mexicans, Colombians, and Cubans. An affluent city, the median home price is over $300,000. 
Fort Lauderdale – Southeast Florida
Fort Lauderdale is known as the Venice of America, due to the many waterways and the 40,000+ residents who live on the water. The total population is over 178,000 and the median home price is $289,1000.The city has several waterways, and people embrace the yacht life. Having a good job will make it a good place to live, especially if you have a family.
Fort Myers – Southwest Florida
Fort Myers is centrally located on the Gulf Coast, which offers many options for day trips throughout the state. With a population of around 80,000 residents consisting of many expats, the growing city offers many cultural experiences. The average house price is about $200,000.
Sarasota – Southwest Florida
With the average home price at approximately $270,000, Sarasota has higher housing costs. It's a smaller city of approximately 56,000 people, so it is a tad more expensive than other parts of Florida. It is a popular tourist and retirement community, but permanent residents have access to fun activities and world-class beaches.
Tampa – Western Florida
The Tampa Bay Area is popular when it comes to professional sports, which makes it a popular city for people moving to Florida. With a population of about 380,000 residents, the city has a thriving job market and many great festivals and locally-owned restaurants. The median house price is just over $180,000.
St. Petersburg – Western Florida
A diverse city with a population of 261,000 residents, St. Petersburg offers awesome weekend events and entertainment in the downtown area. If you want to be near the Tampa Bay area but you don't want to sit in traffic or in the midst of the action, St. Petersburg is the place to be. Buying a home in the city will set you back approximately $187,000.
Clearwater – Western Florida
A popular snowbird and retiree destination, Clearwater on the West Coast is located on the West Coast. The demographic, consisting of 114,000 residents lends itself to a close-knit community who enjoy a slower pace. It's easy to get around, as houses and other amenities are located close to one another. The average house price is about $208,000.
---
Orlando – Central Florida
Orlando is no doubt the leading tourist destination in Florida. Residents (277 000) have access to discounts to awesome attractions, and day trips are easy thanks to the central location of the city.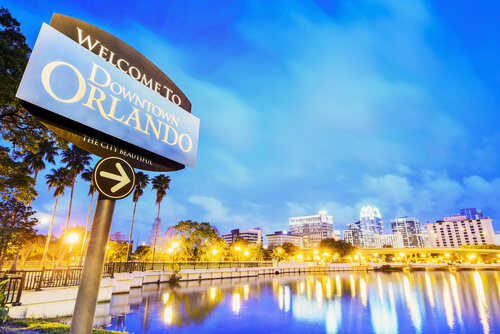 Tallahassee – North Florida
Although Tallahassee is further from the state's awesome beaches, it still offers many of the other benefits of moving to Florida. The population of 190,000 benefits from the great nightlife and college-town feel, which offers lively football games. Downtown continues to expand, which offers great opportunities to explore. Moving to Florida and wanting to buy a house? The median home price in Florida is $168,800.
---
Jacksonville – North Florida
With a population of over 880,000, Jacksonville is the most populated city in Florida, and it has more residents than many other metropolitan areas in the U.S. The robust city life or the bustling city combines with a lower-than-average cost of living and affordable housing median of $155,000. 
Pensacola – The Pan Handle
Pensacola is home to a large military community with several military bases, access to white Gulf Coast beaches and excellent schools. If you want to move a young family to Florida, you may consider settling in Pensacola, which has a population of 54,000 and a median home price of $136,000.
If you're considering moving to Florida, weigh up the pros and cons of each of the top cities, as that can make or break your adaptation to your new home. Thankfully, you have many options to choose from. Here are some of them. Whether you're looking to own a piece of paradise in a quaint beachside town or be a part of the fast-paced, metropolitan city, you'll find a home in Florida.
---
Education in Florida
The quality of public education often differs within a district. A difference in funding can impact on your kids' educational experience.
Unless your district uses testing or a lottery to place students, your zip code will probably be the factor that determines which school your kids attend. For that reason, it is important to research schools in the neighborhood you wish to move to, or plan to send them to private school.
Due to the huge Hispanic population of Florida, it would be beneficial to send your kids to a school with a bilingual education program. This will not only benefit them socially, but it will be an important asset when it comes to applying for jobs.
Florida is home to many high quality educational institutions, including:
University of Central Florida in Orlando
University of Miami
Florida State University (Tallahassee)
University of Florida (Gainesville)
The state offers appealing options for in-state tuition, which attracts students from across Florida.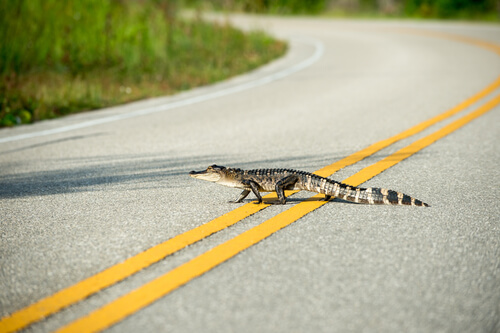 Florida's Cost of Living
Slightly above the national average, Florida has a median home value of just over $233,000. Although there are some opulent coastal communities, it is possible to find a surprisingly affordable home in some of the beachfront towns.
Residents enjoy many discounts on events, activities and purchases, which all benefit the cost of living.
Making your way around the Sunshine State
You will need a car to truly enjoy most of Florida. While there are public transport options such as Uber and Lyft as well as rental cars in the major cities, some places are just too remote. For that reason, it's a good idea to ship your car to Florida.
Home to the I-75 and I-95, you can quickly drive from point A to point B. Additionally, you will be captivated by magnificent bridges – such as Bridge of Lions, Seven-Mile Bridge and Sunshine Skyway – while you're in traffic.
Every resident should take a road trip down the A1A, which runs through several lovely beach towns and provides ocean views for almost the entire way until it reaches Key West.
---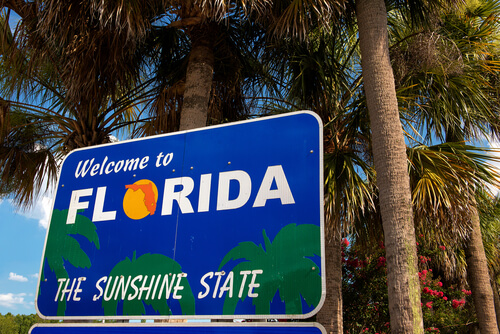 Moving From New York NY to Miami FL – Or from any other city, for that matter
Moving South for the winter? Starting a new job in Florida? Let's face it: moving is no fun. With so many things to arrange, the last thing you need to worry about is getting your car from point A to point B. There are three different ways to move a car when you're moving to Florida.
Save yourself the long drive by shipping your car from – let's take for example New York NY to Miami FL. The distance between the cities is 1285 miles.
With regular recommended rest stops, overnight stays in hotels, and take-out meals, driving to Florida can cost you a lot of money – not to mention several days on the road. Save yourself the time and money and book a car shipping service.
Ship Your Car to Florida
By shipping your car to Miami or any other city when you're moving to Florida, you can catch a quick flight and be available when the moving truck delivers your household goods.
Nationwide Auto Transportation, your dependable auto shippers, offer car shipping from any city in the US to anywhere in Florida with seven trucks traveling the route from New York to Miami every week. We can ship your car from New York NY to Miami FL, or from Miami to New York for as little as $399 and deliver your car to you in 3-4 days! Need rush delivery? We can handle that as well as moving in winter with its road hazards.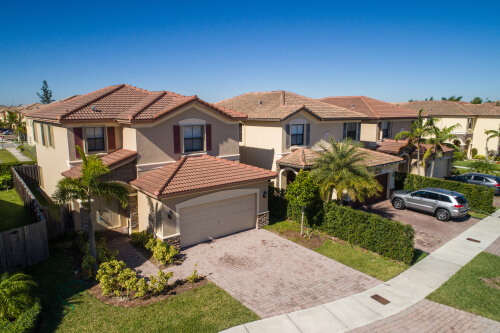 Once you're in Florida, you will have to:
Apply for a Florida identification card or driver's license. If you have a license from another state, you won't have to retake the test. However, you will have to visit the DMV and show them your passport, birth certificate and current driver's license.
Change the address on your insurance to that of your new home at the local tax collection office within 10 days of moving to Florida.
File taxes in your old state and in Florida if you earned income in both states during the year. It is a good idea to speak to a professional tax professional about the details.
Settled on moving to Florida? Request a free car shipping quote now with our Instant quote calculator or speak to one of our friendly consultants for more info about our popular routes for relocation jobs.