Reading Time: 8 minutes
Pennsylvania is an interesting place with strange customs – to transplants at least. These are some of the things you should be aware of if you're thinking about moving to Pennsylvania. Here are some of the differences you should be aware of:
Pennsylvania is a commonwealth, rather than a state. Technically, it is run the same as a state, but the term basically denotes the focus on the welfare of its citizens. It still has a Department of State, and it is known as the "Keystone State". 
59 cities, as well as 959 boroughs and 1,546 townships that operate under a mayor and a local government, supervisors, and commissioners.
Pennsylvanians speak in a variety of dialects. The various accents and different terminologies can be attributed to the early settlers, who mixed their languages with Swedish and Dutch. That became the Atlantic Midland dialect, but you'll also find Pittsburgh, North Inland and Appalachian dialects. A proud group of people, they will gladly 'help' you when you mispronounce something.
New Year's drops happen all over the commonwealth. Every city has its own icon. Pennsylvania drops a strawberry, while others drop anything ranging from a giant Hershey kiss to a kettle, bologna, a pickle or a beaver?
Halloween doesn't necessarily happen on October 31. Some cities will designate a few hours on a specific date, usually during the last week of October. Halloween parades usually take place earlier in the month.
Pennsylvania Gun Laws
With a prominent hunting culture, the first day of deer hunting is a holiday. Why? Because some students would not attend school on that day, but instead go hunting with their families.
If you're a gun fanatic, you will find it easy to privately buy and sell firearms. To buy a gun in Pennsylvania, you must be 18 years or older, and you may not: be subject to a protection from abuse order, convicted of a violent crime, a drunkard, drug addict, fugitive, undocumented immigrant, or convicted of three or more DUI charges within the last five years. Open carry is allowed in Pennsylvania, and you need a license to carry a hidden gun. You may not transport a loaded firearm without a license.
---
Weird Pennsylvania Laws
The local firehall is the number one wedding reception venue in Pennsylvania – believe it or not.
Pennsylvania has some strange laws, so bear them in mind:

It is illegal to walk backward while eating peanuts.
Be sure to plan any house fires carefully, as all fire hydrants must be checked at least one hour before a fire.
It is illegal to use dynamite to catch fish.
Convicted felons are forbidden from playing Bingo.
It is illegal to sell your children. Luckily, the state has a good educational system.
Although fortune telling is illegal, you won't have too much trouble finding a psychic.
You may not sell cars on a Sunday.
You may not sleep on top of your refrigerator outside.
Although it is perfectly legal to stretch your vocal chords in the shower, it is illegal to sing in the bathtub.
---
What to Know When you Move to Pennsylvania
So when you're thinking about moving to Pennsylvania, people will tell you that the Keystone State is interesting and that's a fact! It also happens to be of historical significance. After all, it is where the country's independence was declared.
Not yet settled on Pennsylvania? Check out these guides:
---
What is it like?
But what about all the details that will affect your livability in the state?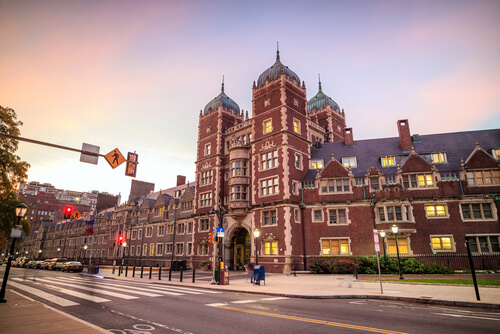 ---
Find Work BEFORE You Relocate
The unemployment rate in Pennsylvania is on a par with that of the country's average. There are many employment opportunities, especially in some of the top industries. The Healthcare and Social Assistance industries employ around 520,000 workers. Around 230,000 people work in professional, scientific and technical services, such as accounting, and 210,000 in the accommodation and food services industry.
There are also many other opportunities in healthcare, architecture and engineering, manufacturing, education, and legal, to name a few.
We always suggest that you find a job before you move to Pennsylvania.
---
Finding a Home in the Keystone State
Pennsylvania (PA) has something for everyone. It's a matter of carefully choosing where you want to live. Your personal preferences and individual goals will be the main drivers of your decision, followed by budget and more. Here are some of the best places to live in Pennsylvania. You'll meet people from all walks of life in the quaint countryside towns and in the booming big cities.
Philadelphia is probably one of the most well-known cities in America, and the biggest city in Pennsylvania. Additionally, it is an affordable city to live in. It offers great opportunities for career goals. But it also lives up to its reputation as the 'city of brotherly love'. The residents of Philadelphia are proud of their culture and of their Philadelphia Eagles team.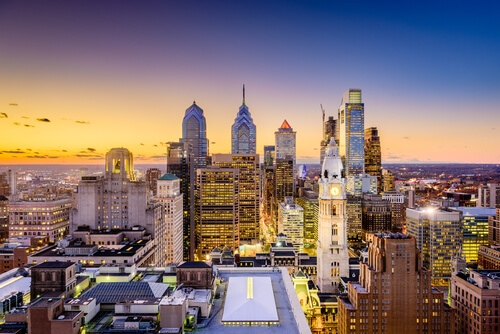 Where to Stay?
Bellefonte is another top place to live in Pennsylvania, because it's a close-knit town with gatherings and events. Many small businesses and stores, pubs, family-owned restaurants, attract newcomers to this cozy town with its family-oriented vibe, music events, and kid-friendly activities. Another great advantage is that Bellefonte is a short drive from State College and Penn State University.
Doylestown is a great place for senior citizens to kick back and enjoy life. Around 30% of the population of Doylestown is retired, and there's approximately 12 medical centers per thousand residents. The quaint town is culturally and historically rich. Opt for an upper-class retirement establishment, or buy a home in town, where you can be close to art fairs, parks, bars, restaurants, and independent shops.
Lititz, pronounced leh-tits, offers countryside living with plenty of activities, festivals, and culture, as well as libraries, parks, theaters, and artsy events. With its interestingly unique culture, Lititz will bring spiritual freedom and inspiration back into your life. It's a great place for young people.
Bucks County is really a collection of boroughs and small towns inhabited by friendly people that form a close-knit community. They often hang out and catch up with friends they made in nearby towns. Bucks County is another great place to raise a family, as it has a fantastic educational system, plenty of fun destinations, and family activities.
Collegeville is not actually near any large college university. Instead it's rather situated in Montgomery County, PA. However, you can expect to find top-rated education systems in this town with its low crime rate and employment opportunities. Collegeville has a thriving economy, which makes it a good place to gain financial security.
The People of Pennsylvania
Pennsylvania's people include Amish and Mennonites. Lancaster County is home to more than 50,000 Amish people. As such, you'll see Amish people selling fresh produce at farmer's markets and buggies on the roads. Most of them speak Pennsylvania Dutch, although they are actually German.
Mennonites, unlike the Amish, do use electricity and some even drive cars. Also, Mennonite men usually don't have beards, and women often wear patterned clothing.
Drivers in Philadelphia are prone to 'Philly road rage', so try to avoid driving too slowly while minding the potholes.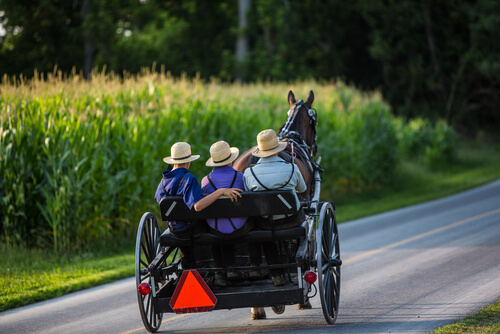 PA Taxes
Pennsylvania is an affordable state to live in. Bethlehem happens to be the most affordable city to live in and at the same time, it is a hotbed of opportunity and innovation.
Pennsylvania has a 6% sales tax, which is applicable to most – but not all – goods. Taxes do not apply to the following:
Clothing
Food
Parking garages and lots
Amusement parks
Recreation
Piercings and tattoo services
There is an additional 2% sales tax, which combines to make it 8%. If you decide to move to Allegheny County, the rate is 1% for a combined 7%.
PA has COLD Winter Weather
If you're planning on moving to Pennsylvania, consider investing in a snow shovel, because it snows between 22.4 inches to as much as 46 inches every winter. Be sure to follow your city's municipal laws regarding snow removal. In some places, property owners have to clear sidewalks within a set time frame after snowfall has ceased.
During winter, you can also expect to see drastic shifts in the weather.
If you're set on moving to Pennsylvania, be sure to familiarize yourself with the following tips, rules and information: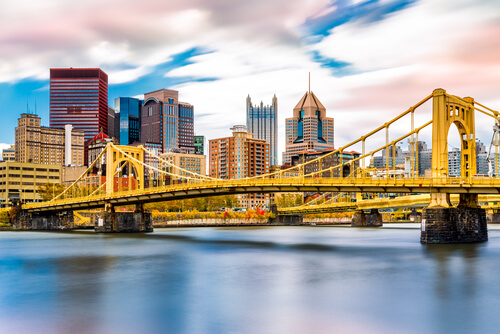 Pennsylvania's Food
Pennsylvania is a foodies' paradise. After all, it's the home of the best cheesesteak in the world. Look out for the following after moving to Pennsylvania:
Want to try Amish cooking? Add a visit to the Shady Maple in Blue Ball to your bucket list. Here you will find a two-hundred-foot buffet with more than 100 options to choose from.
Look out for a Pennsylvania Dutch-style chicken pot pie, which is unlike any other you've had before. It is more of a stew or soup with noodles, unlike a traditional pie.
As the "real pizza capital of the US", northeastern Pennsylvania serves a cut or tray of pizza, instead of a slice or a pie as they're known elsewhere.
On New Year's, many superstitious people of Pennsylvania opt for the good luck brought to them by serving pork and sauerkraut.
Need a snack on-the-go? Pop by a convenience store at a gas station in Pennsylvania and grab some grub on the way home. Wawa and Sheetz both offer a range of made-to-order burgers, sandwiches and fried appetizers.
There's a specific way of ordering the perfect cheesesteak. Cheese is known as 'whiz' in Philadelphia:

Whiz wit means you want a cheesesteak
Whiz witout is a steak sandwich
When you want the whole shebang, ask for a whiz wit peppers onions mushrooms.
Things to bear in mind when relocating to PA
PA was an original colony, so the infrastructure is left somewhat wanting. However, the state has proposed the "Restore Pennsylvania" campaign, which aims to improve several parts of the state's infrastructure, including:
Expanding the broadband network
Replacing dilapidated bridges
Improving roads (watch out for potholes!) and transportation
Removing contamination
Finding ways to protect the state against floods.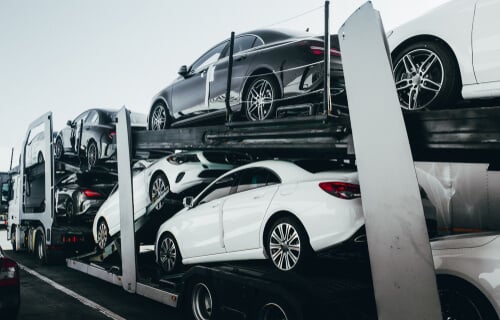 Nationwide Auto Transportation frequently collects cars from the PA port or delivers them to the port, which is one of the most successful of its kind in the country. More than 120,000 miles of local and state highways and bridges connect Pennsylvania to the rest of the country, making it a convenient base from which to reach your market.
When moving to Pennsylvania, remember to:
Study our relocation resources:
Title and Register your vehicle in PA – more info
Get your PA driver's license, learner's permit, or ID Card – more info