Reading Time: 10 minutes
Are you thinking about moving to San Diego? This relocation guide should provide you with the information you need to make a final decision and finalize your move.
San Diego is a city in the U.S state of California. It's situated on the Pacific Ocean coast and is next to the U.S – Mexico border. Its population is estimated to be 1,423,851 as of July 2019. It's also the second-most populous city in California and the eighth-most populous city in the United States. People are moving to San Diego in droves for its favorable year-round climate, ample beaches and parks, natural deep-water harbor, long association with the Marine Corps and the United States Navy. Recently it has emerged as a biotechnology and healthcare development center.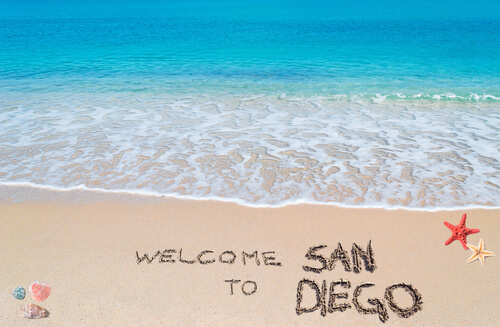 A Glance at Moving to San Diego
San Diego is a thriving region as it's one of the fast-emerging cities in the United States. It's very accommodating for young professionals.
The city runs on a median household of $80,000.
It has one of the best year-round weather with an average of 201 days above 70 °F and low rainfall (230-330 mm) annually. It's fondly known as "America's Finest City".
It is home to Fortune 500 companies the likes of Sempra Energy and Qualcomm.
San Diego prides itself on farming the most avocados.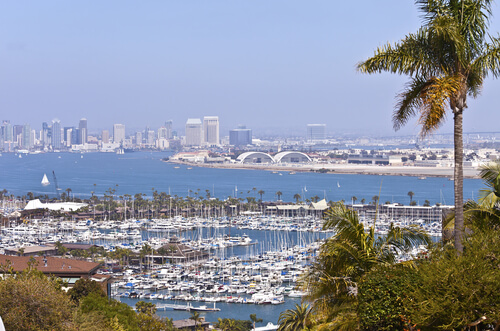 [ALSO READ: Our California Relocation Guide if you are not 100% convinced that San Diego is the city for you.]
Impacts of Moving to San Diego on Your Finances
Moving to a new state or city comes with big implications on your finances. For an expensive city like San Diego, it's advisable to consult a financial advisor. Banking your money is also important since you will need to access your money often. Several banks in San Diego can do that for you. Pacific Western Bank, Silvergate Bank, Bank of the Orient and, Ever Trust Bank are a few suggestions.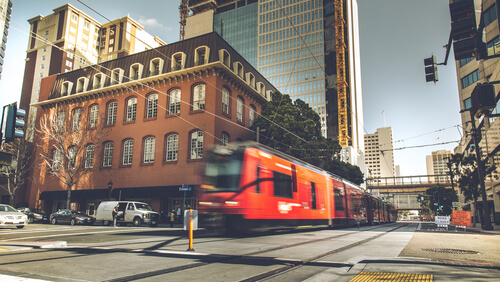 The following are instances where you will need a financial advisor if you're moving to San Diego:
Retirement. If you are retiring soon, maximizing the retirement benefits will be crucial. Smart decisions around complex topics such as IRA withdrawals and social security need a financial advisor.
Self-investments management. Chances that you may be overlooking opportunities in your portfolio are high. Individual investors, thus, need to check their strategies with unbiased third parties.
Children. There are many ways of ensuring your children are taken care of. Saving for their college fees or planning their inheritance.
Want to build wealth. Young professionals stand a good chance at building wealth. Good decisions today can multiply your worth by retirement age.
Divorce. Divorce can be messy and impartial advice is key in untangling finances.
Inheritance. It often proves difficult to manage sudden increases in wealth and a financial advisor would help in such cases.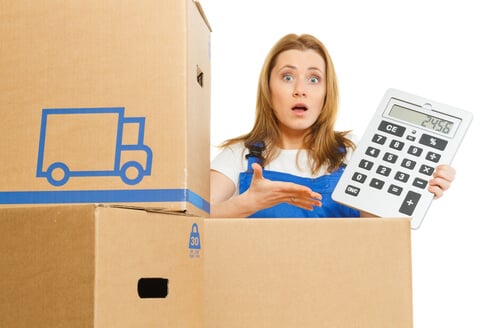 The cost of relocation to San Diego is dependent on your current location. For instance, the cost of shipping a 20-foot container for a family of four from Lima will cost £1,700, Sydney £1,800, London £2,400, Berlin £2,400, Hong Kong £3,100 and Dubai £5,100. That excludes container shipping from your current home to the international seaport in your current country, and from the US seaport to your new home.
Moving across the US is much simpler and more affordable than an international move, as there are many options to go about it: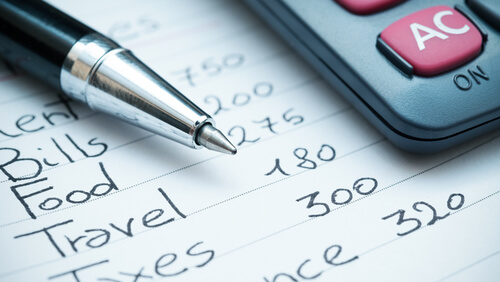 Cost of Living in San Diego
Over the last two decades, the housing market in San Diego has been extremely valuable. Homes have appreciated at a rate of 4.85% annually from 2000 to 2018 according to NeighborhoodScout. This increased the median price for houses in San Diego. The National Association of Realtors report shows that the median sales price for homes in San Diego stands at $626,000. It's quite a hike compared to Los Angeles which has a median of $576,000. Comparisons are available on Numbeo.com.
Rent: Anyone without a down payment saved up can only rent. The average rent for a studio apartment in San Diego is $1,413. This is according to the Apartment List Data of March 2019. A one-bedroom in the city averages at $1,564, $2,030 for two bedrooms and $2,923 for a three-bedroom. But, you can choose to rent or buy depending on your current financial situation. To check out if a mortgage is a viable option for you check out Mortgage Calculator on Smart Asset's site.
Utilities: A basic package of utilities costs an average of $130.60 per month for a 915-square foot apartment in San Diego according to Numbeo.com. This is inclusive of water, electricity, garbage, and heating. If you add internet access you can pay an extra $64.59 per month.
Transportation: Express service will cost $100 a monthly pass while public transport will cost $72 in the San Diego transit system. Significant discounts are available for children, disabled people, senior citizens, and those on Medicare. If you have a car you will part with $4.09 for a gallon of gas according to the GasBuddy 2019 report. It doesn't look appealing if you compare it with the $2.89 national average. If you need to travel out of the state, San Diego International Airport is at your service. It serves millions of passengers every year and provides international flights to Japan, United Kingdom, Germany, among many others.
Food: cooking will save money. Going through this route will average at $313 a month on groceries which is lower compared to the $324 U.S average according to Numbeo.com. If you'd like to eat out once in a while, a standard meal will cost $15 while a three-course meal will cost $50 in San Diego.
Healthcare: The vitamin D and farm-fresh food in San Diego will help a great deal in keeping your health game strong. However, healthcare prices are 64% higher in San Diego compared to the national median. This is according to a report by the Health Care Cost Institute in 2016. This makes San Diego one of the most expensive cities for healthcare in the United States.
Taxes: California boasts the highest income tax rates in the U.S. In San Diego, the sales tax rate is about 7.75%. On the contrary, the Property Taxes are low. The average effective for San Diego Property Tax County is about 0.76%. You can use SmartAsset's Free Tax Calculator to estimate your taxes will be in California.
Miscellaneous costs: Besides the necessities of life, one can have fun in San Diego. The best thing is that most of them are free. There are beaches and hiking trails that are freely accessible. However, you will be expected to pay for others. An adult ticket to the famous San Diego Zoo will cost $56 and $46 for a child aged 3 to 11. San Diego Padres have the cheapest tickets in all Major League Baseball that averages at $21.78 while the highest-priced are Cubs Tickets at $58.57. San Diego Museum of Art charges $15 for an adult ticket while the Museum for Contemporary Art costs $10. If you prefer San Diego Botanical Garden, it costs around $18. There's something for everyone in America's Finest City.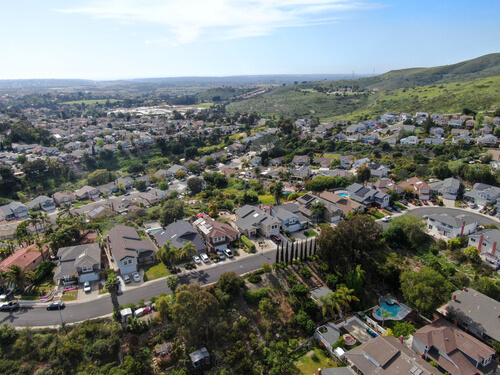 San Diego's Best Neighborhoods
San Diego hosts a variety of cities and neighborhoods. All your personal preferences will most likely be met in one of the following neighborhoods when you move to San Diego.
This is a historic district in San Diego. It is also one of the main regions where tourists visit when they come to town. People who enjoy a nightclub scene and a lively bar find it to be a great spot. There are plenty of fantastic restaurants in the Gaslamp Quarter and life here is never boring.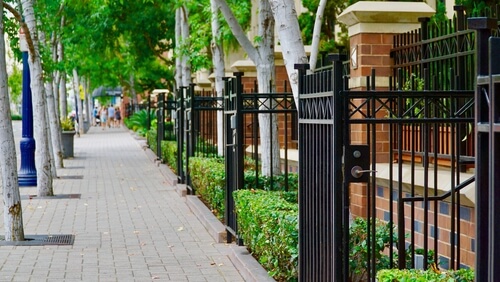 It is one of California's military cities. It is located 38 miles north of San Diego and is best known for accommodating the marines. It also has great beaches and a spectacular restaurant scene. Oceanside serves as one of the stops for the Amtrak Pacific Surfliner line. This allows the locals to tour and explore the area without worrying about gas or traffic.
This is an upscale area. It is a beach town 14 miles north of downtown San Diego and home to the University of California. There are many upscale shops, stunning beaches, and fantastic schools in this city.
It is located 35 miles north of San Diego. It is perfect for people wanting to escape the big city's hustle and bustle. Carlsbad is a lovely beach neighborhood with diverse foods and drinks. It hosts fantastic schools and has a walkable village. In this neighborhood, you are assured to have fun with your family without leaving the city. It is home to the Tamarack Surf Beach and Legoland California theme park.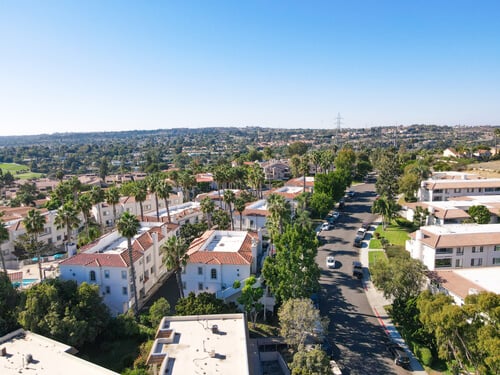 It's one of the most unique neighborhoods in urban San Diego. It is home to San Diego's LGBTQIA community and is close to Balboa Park. This makes it one of the laid-back neighborhoods in this region. It features great bars and fantastic ethnic cuisines. Hillcrest farmers market is open on Sundays. Health-conscious people can shop for camp-made crafts and fresh produce.
It has its unique twist though it's a chic neighborhood in San Diego. It's a historic neighborhood endowed with Craftsman homes. The architecture of the homes in this space will capture your attention. It's situated on the east of Old Town San Diego and never runs out of interesting activities. It's also very close to downtown San Diego. There is everything to love about this neighborhood.
Moving to California: Your 2022 Guide
Schools and Education
San Diego and its surroundings are home to world-class schools and universities. San Diego alone has 28 high schools, 23 junior high schools, and 113 elementary schools. 45 charter schools are also available to serve students within the administrative district. There are two public universities in San Diego, the University of California and San Diego State University. Private universities embody Point Loma Nazarene University, University of San Diego, John Paul the Great Catholic University, and the University of San Diego.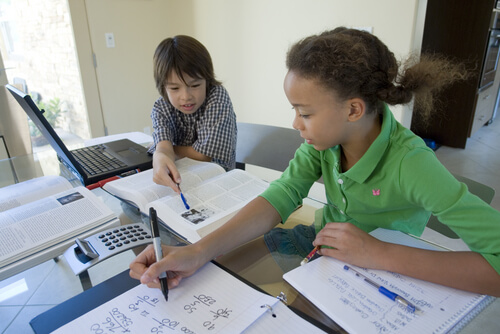 Beaches
San Diego offers the most spectacular beaches. Yet, they don't seem to be all similar. Check out the following;
Ocean Beach. The streets here are lined with surf retailers and yoga studios. Grab a table at one of the outside cafes and feel the fresh air on your skin. There's also a dog beach for those who relish defrayment time with their pups.
Point Loma. It's a dream come true for boat lovers. This neighborhood embraces the boating culture and focuses on outdoor activities. It also offers lots of seaside hikes and a wide variety of seafood restaurants.
Coronado. It is a resort town that's home to Glorietta Bay, Hotel Del Coronado, and stunning beaches. It's accessible via San Diego-Coronado Bridge. It also offers varieties of Mexican and seafood.
Fitness. There are tons of amenities that help you keep up with your fitness. They entail gyms like Equinox and Point Loma Sports Club, outdoors you can run along the beach while watching the sunrise. You can also opt for a hike through the Devil's Punchbowl.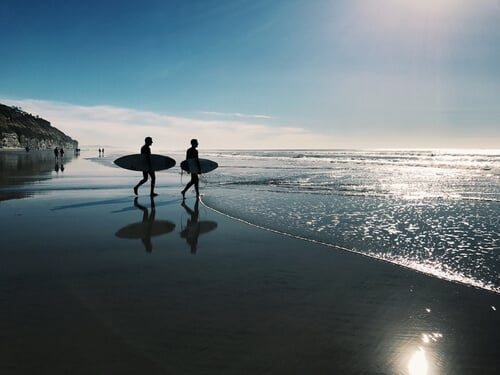 Family Fun spots
There are plenty of famous spots in San Diego that entertain the whole family. Here are a few samples;
San Diego Zoo. It's one of the most famous zoos in the world. It is home to over 3,700 animals representing more than 650 species. They were among the first to have animals housed in open-air habitats. They don't have animals behind bars here and there's a lot to see thus making you want to return again and again.
San Diego Zoo Safari Park. It is located in Escondido, just a short distance from the zoo. It sits on 1800 acres and is home to animals from Australia, Africa, America, Europe, and Asia. There are over 2,600 animals in the park, representing more than 300 species. It prides itself on its Africa Tram that takes you through all of the African exhibits and allows you to get close to rhinos, giraffes, zebras, and more. The Safari Park is a must-visit!
SeaWorld. SeaWorld San Diego is the first of several SeaWorld parks in the country. It is famous for the Orca Encounter which is a killer whales show. It also gives you an opportunity to pet stingrays, shuck oysters, and interact with dolphins.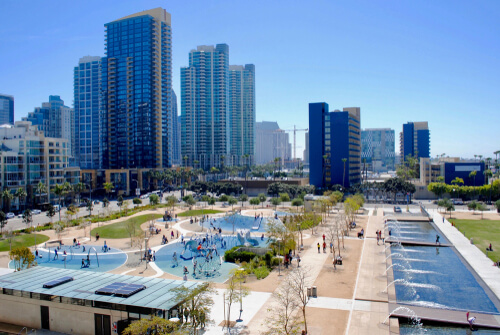 Love to Grab a Drink?
Beer lovers will enjoy living in San Diego as it has one of the best craft brewery scenes in the United States. Wine lovers can head north to Temecula; it is home to a wide variety of vineyards and tasting rooms. Temecula hosts the Temecula Valley Balloon and Wine Festival which features various vintners, concerts, great food, and spectacular hot air balloons.
San Diego is also known as "the birthplace of California". It is ranked as the 36th best place to live in the United States. It's also among the best places to retire based on the quality of life, cost of living, and job market. This is according to the U.S News.
The schools in San Diego are excellent. The unemployment rate is lower than the national average. Business and education are booming here.

Ready to Move to San Diego?
The first step to relocating to any new city, is to find a job in the new city. Save yourself the financial struggle of trying to adapt to living in a new city while job hunting. If you're being transferred by your existing company, you could apply for relocation assistance and remember to consider your tax deductible moving expenses.
Use the NAT relocation checklist to plan your move up to 6 weeks in advance. We'll guide you step by step to ensure you're ready for when the moving truck shows up, and that you'll transition well to adjusting to life after moving to San Diego.
Finally, we invite you to request a FREE car shipping quote. Savvy movers know that it's much smarter to have their cars moved by the pros when moving to San Diego.
Also check out these relocation guides: