Reading Time: 7 minutes
The process to sell my junk car online seemed daunting at first, until I researched what to do, and when and how to do it. In this post I share what I learnt about how to get rid of a junk car without title, and other junk car sales tips.
Your car is special to you, but when car parts start costing more than what your vehicle is worth, it may be time to put it to pasture. In this post we look at the inner workings of selling a non-runner online… Nationwide Auto Transportation will ship any car practically anywhere in the country, Jaguar or junker.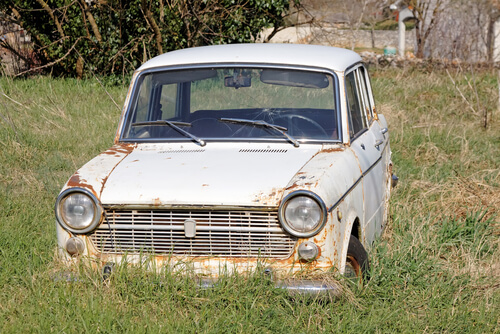 Benefits People Get from Selling Junk Cars
There comes a time in most car owners' lives where your car actually decides that it is time for it to go to the happy hunting grounds for cars. You may have a relic that has served you for years and years, but it has finally given up the ghost, or that little runabout you got for your kid at college has graduated with dead engine honors—no matter why or how, your transportation is now junk… and needs to go. But how do I sell my junk car fast, what are the benefits, and how much can you get for a junk car?
There are obviously a wrecking yard full of reasons as to why you might entertain the thought ,"Who will buy my junk car?", and ,"junk car lots near me"—but do not forget that you are not limited to any area. Nationwide Auto Transportation will pick up. and drop off your junk car nearly anywhere in America, whether it runs or not.
Your piece of junk may have been unable to run for a while, what happens if the registration expires? Will my expired registration affect shipping? is a blog post that will explain the can's and cants' of this process.
Sometimes we build inexplicable bonds with our rust buckets, but why not sell my junk car online? It may be hard cutting ties with all those miles of memories…but what can you gain when you sell my junk car online?
Quick Cash: Getting extra money out of nowhere is always a blessing. Your piece of junk may not run anymore, but to some people it still has value, and you can capitalize on this. There are a plethora of internet dealers literally waiting in a traffic jam to buy your car, even if it is for scrap.
The market is good: People selling junk cars do not have to travel long distances to find buyers. Social media platforms and the internet allow sellers to find buyers in a day and possibly sell junk cars within a week. (Here is a great article that will help you spot a junk car with water damage – Flood damaged car: How to spot flooded vehicles at the auctions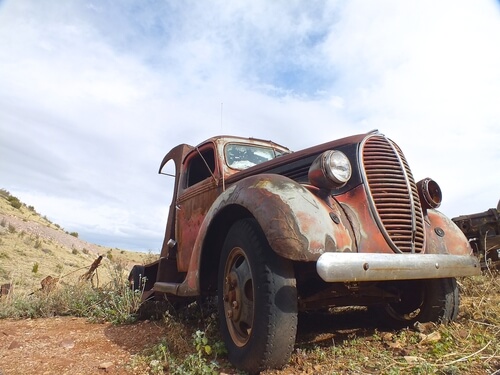 Facebook, Nextdoor, and Craigslist are good sites for advertising junk cars. Just make sure the postings are clear and honest. Most junk car buyers do not have the time to read lengthy posts. Also, make sure to include the necessary details and what you would like as a trade.
Safety: Junk cars are prone to corrosion, which could lead to the leakage of harmful chemicals used in the past to run the vehicle. The fluids inside junk cars can still pose an environmental hazard even if they have been parked in the same area for years. Be green friendly and drain all liquids out of non-runners.
Cleaner Garage: How many more times do you have to listen to her complain about the space your non-runner junk car is taking up? Why not sell it and make space for something that will excite her instead, like a new washing machine maybe?
Health Risks: Junk cars with loose parts and rusted edges are very dangerous. Why keep that rust bucket in the back yard until little Johnny cuts himself and has to get a Tetanus shot? Rather use the extra cash for a trampoline… or new golf clubs.
Nationwide Auto Transport will be able to collect, or deliver your junk car, whether you are buying or selling. Contact us today for a FREE QUOTE to ship your junk car.
Browse "sell my junk car online", or carry on reading this post to learn how to get rid of a junk car.
Can I Sell My Junk Car Online Without a Title?
I often get asked if you can ship a vehicle without a registration and in this post you will find all the info you need, and more—Shipping a Non-Running Vehicle: Is that possible?
Drive around your suburb or city and just take note of how many cars are standing in drive-ways… and then take notice of how many of them are actually junk cars. This is actually something that is a whole lot more common than you may imagine, and a significant percentage of households have more than one vehicle, with at least one that is a non-runner or junk car.
Are you looking for a Good Price For Car Shipping From Dallas TX to Nashville TN?
There comes a time when just need to accept that that huge paperweight in the backyard is just never going to run again, and darn, can anyone even remember how it got there? You have scratched through every single box that contains a scrap of paper, also known as a filing system, and nada, no car title… it was probably eaten by the same silverfish that ate grandma's hand-knitted scarf that she left for you.
Suddenly your head is full of questions that need answers urgently: What do you do now? Can I junk a car without a title near me? And considering car depreciation rates—just how much is a junk car worth?
States have different rules. Consider your options and learn how to choose the best junk car buyer near you. Often, if you can prove ownership with an old registration and driver's license, you can junk your car without a title. There are a number of reasons why some junk yards buy junk cars with no title. Take some time to explore your options, and when you tell yourself that I am ready to sell my junk car online, this is what you should do next.
But before we tell you what to do, and answer the questions online," How do I sell my junk car online?, what about buying a junk car from private junk car buyers and sellers? If you are concerned about how to get the non-runner you bought in Dallas to your home in Seattle, you can settle down. Nationwide Auto Transportation covers nearly all of the U.S. and is registered with the Federal Motor Carrier Administration.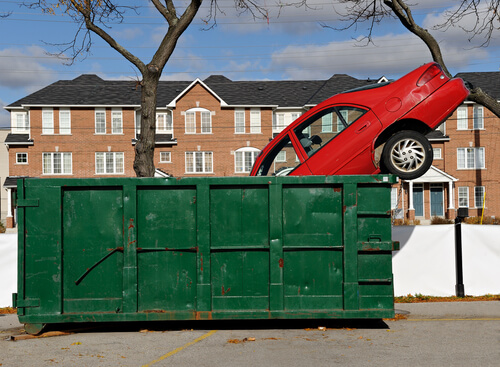 Click here to get half price to Express Car & Truck Shipping From Dallas to Seattle [$50 OFF!].
Now, follow these steps when you want to know how do I junk my car:
The title of the car must be clear of any liens.
Obtain proof of vehicle ownership by providing a driver's license, state identification card, or passport, as well as a vehicle registration.
Include all relevant information, including contact information, on the bill of sales, along with the seller and buyer's signatures.
All of this may sound a bit complicated, but I can sell my junk car online, and make a bit of cash back from my rusty investment. Junk Cars for Money: An unexpected income source is an awesome read to get you up to speed fast!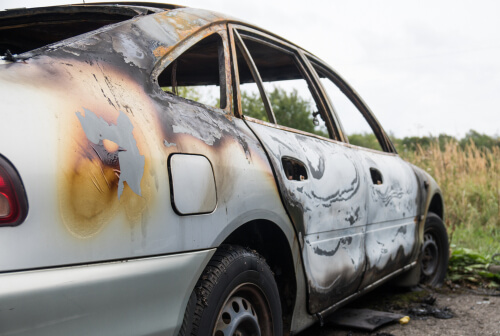 What Happens When I Sell My Junk car Online?
You will find a lot of junk yards and companies that buy damaged or non-running vehicles. Typically, these companies will purchase cars that require repairs, maintenance, or attention. Most of these companies will collect your car, SUV, or RV if it has been in a light accident.
When it is impractical to repair an old or damaged car, these companies will buy them. They use them for salvage and for training technicians or mechanics. A few problems associated with junk cars include:
Suspension that is damaged or worn out
Engine with a loud noise
Problems with the electrical system
Damage from an accident
Expired license
Head gaskets blown
Gearbox or clutch worn out
When you suspect that your old piece of rustbucket has one of these problems, start searching. "Sell my Junk car online".
What are Red Flags When I Sell My Junk Car Online?
To avoid being scammed when selling your junk car, follow the guidelines below. Buying and selling cars online requires a great deal of assiduousness.
When it comes to selling cars, Kelley Blue Book is a trusted resource, but be warned from the outset, you are not going to get anywhere near the Kelley value for your junk car online. Additionally, the site offers a guide for buying and selling cars, for junk cars that don't run, to later models.
Buying a vehicle out of state? Be sure to follow all our best practices to get the best deal.
So how do you avoid getting scammed when these scaly scammers are everywhere money is exchanged? Did you know that car scams affect thousands of people each year. Start by screening your calls really carefully when you have put your car on the market. Remember the golden rule, if it sounds to good to be true…it is!
Make sure the buyer signs a contract to avoid future problems and it is good to note that Lemon laws vary from state to state. Inoperable vehicles are liabilities, not assets and people often sell cars without disclosing any major problems…this is against the law.
Sold – What now After I Sell my Junk car Online?
As with so many other transactions in life, common sense, and a lot of research, will help me sell junk my car online with the least amount of difficulty. Now that everything has gone smoothly, and you have either bought or sold a junk car online, how do you get it where you want it?
This is the easiest part. Nationwide Auto Transportation covers routes all over this beautiful country. Call us today for a FREE QUOTE 800-311-7073.