Reading Time: 6 minutes
If you need to offload your old car, you might be wondering what the best place to sell a car online is. There are many platforms for that purpose, which means that you can get all the eyeballs on your vehicle by posting it on multiple sites. Some sites are free, while others might charge you to list your car.
But first, you should know how to get the best results from your adverts. These tips should give a potential buyer all the information they need to pre-qualify.
Most online advertising platforms have fields available for you to fill in the following information:
A headline
Information about the car
Upload photos
Your contact details
There's a reason why these are the available fields and why should complete them all in as much detail as possible: when a person scrolling through ads comes across your car advert and is interested in buying the vehicle, they will read the information, and know exactly what's on offer. Without all the information, you will probably receive many more calls, but fewer of them will be serious. Many people will call just to verify the model or something mundane, rather than being ready to schedule a test drive. By disclosing all the information, you will likely receive fewer calls, but they will be much more ready to view it than someone who might be looking specifically for a different model car.
So when you place an advert to sell your car, be sure to include all the info below to ensure your callers are pre-qualified: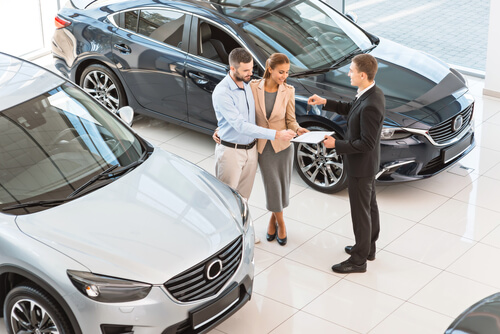 The vehicle brand name, model and year.
Price – List the price you'd like to get for the car, and be sure to include whether or not the price is negotiable. Not sure what your vehicle is worth? NerdWallet explains that you should consult the pricing guides, pick a value you need, check the prices of comparable cars, adjust your car's value and consider modifications that may improve it.
Power – With so many types of cars on the market these days, it is important to include whether the car is powered by gasoline, diesel, electric, or hybrid when you advertise your car online.
Mileage – The number of miles on the odometer. If the car was only used for a certain purpose, that might be helpful to include.
Transmission – This is important, as some people will only use a certain type of transmission.
Driver information – Specify the type of driver, such as mature female, student, elderly couple. Some people will only buy used cars from the best place to sell a car online if it was driven by people of a specific group of what is considered "safe" drivers.
Condition – Be honest. If there's something wrong, let them know now. Mention the condition of the engine, external and internal.
Location – Where can people view the car? This does not have to (and should certainly not yet) include specific information about your location. Simply leave your suburb and city. It would be a great idea to include that "shipping can be arranged" for people from out of state. If they are happy to purchase the car online sight unseen, they may not want to drive all the way to collect it. Being prepared to ship a car gives you access to a greater market. Also, if you bought a car from out of state, and the cars in that area are of good quality due to driving and weather conditions. For instance, cars from cities that get a lot of snow are damaged quicker due to the moisture and the salt poured on icy roads. Cars brought in from California and other cities with lots of traffic tend to suffer wear and tear from being in traffic jams and stop-start traffic. Likewise, if your car is brought in from one of the states where there are mainly older, more responsible drivers, or a state with particularly good roads, that's worth a mention.
The Countdown: Best Place to Sell a Car Online
When you're looking for the best place to sell a car online, you'll come across many sites. In recent years, Craigslist and Autotrader have been some of the most popular options. But there are many more, and as we mentioned earlier, it's probably a good idea to list your car on all the best places to sell car online, especially if you're in a pinch and want to sell your car fast. Just remember to go mark the car as sold or delete the post as soon as the car has been sold. If you leave it there, people will be annoyed when they call and you tell them it's been sold. On some online marketplaces for cars, you can be reported as a bad seller.
So, apart from sticking a "for sale" sign in your car window to draw potential buyers, what else can you do? Hey, we're not dissing you for doing that… It's free, easy and you have an opportunity to vet potential buyers on the spot. Just don't judge a book by it's cover! It's probably still a good idea to carry pepper spray, just in case. Remember, people will be approaching you in parking lots, and possibly even at traffic lights. It's a great opportunity to make a quick sale, but it's safer to look at some of the best places to sell car online. That way you can schedule the viewing for a time and place that suits you. It also gives you an opportunity to find a trusted individual to be with you when you meet potential buyers. Some people have advertised their cars on some of the best places to sell cars online just to be targeted by car sale scammers.
That said, here are some of the best places to sell cars online:
Craigslist – Although Craigslist has been linked to some negativity, it is a free site to sell your car online. Part of the attraction for criminals is probably for the reason that it is free. As such, you will have a huge audience. Just follow the necessary safety protocols to keep yourself safe and vet buyers carefully. Craigslist is likely the best place to sell older cars or to make a quick sale.
ClassicCars.com – This specialty site for classic cars will expose you to a much smaller audience of people who know exactly what they're looking for. The good thing about it is that your potential buyers will have a greater appreciation for the value of your car.
Hemmings – Another one of the best places to sell classic cars online, it has a huge collection of classic cars for sale and is highly informative.
Autotrader – It costs $25 to place a basic ad on Autotrader, but it will also appear on Kelley Blue Book. You could upgrade your ad for better results. Autotrader tends to have more serious buyers, especially because the site allows buyers to filter their searches to help them find exactly what they're looking for.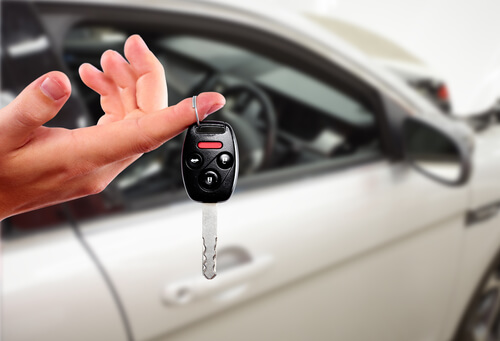 Autolist – This online car selling platform is handy, because of their mobile connectivity. It puts your car in the hands of any Android or iOS user who is looking to buy a car on the go. That's right; they have an app that allows browsers to quickly scroll through the databases of a variety of certified pre-owned dealerships and shopping apps as well as cars for sale by owners.
Kelley Blue Book – Many potential car buyers value this site because it provides accurate estimates on the value of cars. The site also has a calculator to determine how much they will pay for the car.
Edmunds – One of the reasons why Edmunds is one of the best places to sell cars online is that the site also offers a free car appraisal.
Cars.com – On this site, you can choose whether you want to sell your car to a dealer, or to sell it directly to an interested dealer. The site also providers used car estimates.
eBay Motors – The site claims to have more than 160 million buyers, so if your car is more suited to a specific buyer, you should certainly advertise it here. If you don't really have a price in mind, you could use the auction option to allow buyers to bid on the car. Be sure to include a reserve price, which is the minimum you're prepared to accept. This figure is not displayed to the public. There is also an option to allow them to "make an offer".
Remember to include whether the buyer will pay for the car shipping, or whether it is included in your price. You could provide them a free car shipping quote. They will appreciate your good service.