Reading Time: 8 minutes
If you're thinking about moving to San Francisco, you're in good company. Every year, tourists from around the world fall in love with San Francisco, California. It is, after all, one of the most popular tourist destinations in the world.
If you're asking 'what should I know before moving to San Francisco?', you're already on track to succeed. Some people think they know all there is to know about a city just by looking at postcards or Facebook posts about tourist attractions. That's why we've collated all the information you need from trusted sources in one convenient place (right here). We'll answer all your questions and provide you with moving to San Francisco resources, links, and information.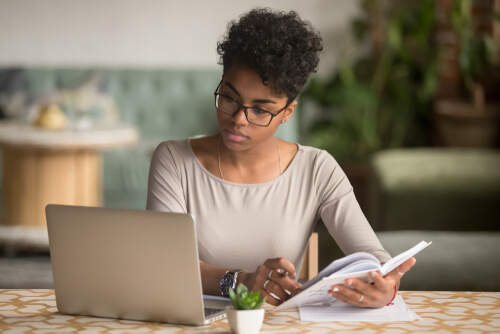 Your Move to San Francisco
So, whether you're moving to San Francisco with family or after college, or simply for a change of scenery, this should answer the questions you have about your relocation.
So, grab yourself a cup of coffee, and get comfortable as we do the heavy lifting for you.
Back? Well, let's dive right in.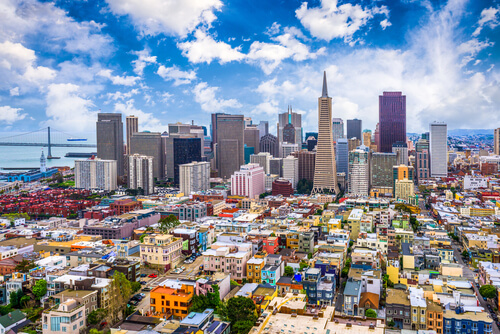 If you follow any moving to San Francisco Reddit posts, you'll probably know that the City by the Bay is very dirty; but less so than Los Angeles or New York. And that's not where the similarity between two of these three ends. There's a Tenderloin district in San Francisco, which was named for being the "soft underbelly" of the city. However, that's just one theory about how it was named. You can learn more about that from the city's Wikipedia Page.
The next thing I want to know is where to buy moving boxes. No, I lie. I want to know what moving expenses are tax deductible before I grab a coffee and start thinking about the cheapest ways to move across the country. Call me cheap, but I'm a try it before you buy it kind of girl…(That's some of the best moving to San Francisco advice you will receive, so make a note.)
Where else Should you Look?
Facebook. I'll start by looking up U-pack Reviews, then I'll be checking out Budget and Penske Truck Rental, and before I know it, I'll end up on a report about the Golden State Warriors Moving to San Francisco.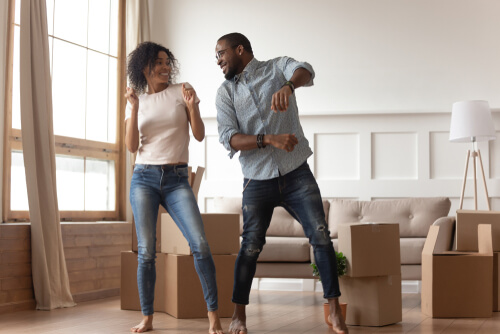 Where I SHOULD have started, of course, is really a biggy in any relocation.
What is the cost of living in San Francisco?
It's all fun and games to uproot your life and move to a new city, make a new start in one of the coolest cities for young people. But moving to San Francisco with family is different.
In fact, the U.S. Department of Agriculture projects that parents will have to fork out approximately $300,000 to raise a baby born in 2013, until the age of 18 in the Bay Area – and that's just for the basic expenses involved in child rearing, such as food and shelter. We're not talking about private school and college and the many other expenses…
A survey by Blind found that more than half of tech workers (who typically earn six-figure salaries) interviewed stated that the increased cost of living caused them to put a hold on starting families.
So, how much money should I save to move to San Francisco? That's a good question to which I don't have a straight answer. Let's look a bit deeper.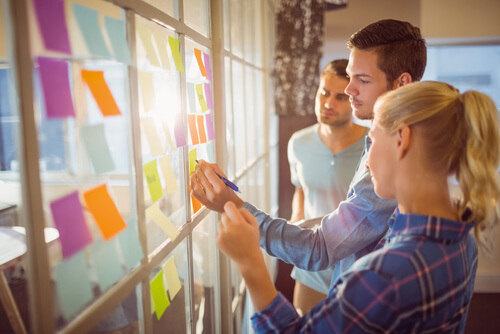 How much do you need to live comfortably in San Francisco?
Again, it depends on your specific circumstances, requirements, and lifestyle.
It's no secret that the City by the Bay has one of the highest costs of living in the United States. A family of four, living in San Francisco and earning less than $117,400 is considered low income by the federal government.
With the median household income at $107, 898, the people of SFC earn around 74% more than the average median household in America. However, a single individual can expect to spend approximately $69,000 on necessities such as healthcare, taxes, food, transportation and housing. That's more than what the average worker in the US earns in a year, and does not include savings or other discretionary spending.
But, what salary do you need to live comfortably in San Francisco?
What is a good salary in San Francisco? According to the Bureau of Labor Statistics, the average worker earns about $46,696 a year.
Buy or Rent a Home in the Bay Area?
You need to earn in excess of $230,000 to own a home and live comfortably.
You will fork out about $1.3 million for the average home in San Francisco. That's almost five times the national average of $285,000. Since you will have to put down a 20% downpayment, you will have to earn at least $303,000.
If you're looking at the more opulent neighborhoods, check out:
Richmond
Nob Hill
Sunset
Presidio
North Beach
Embarcadero
The Mission
Marina
Fisherman's Wharf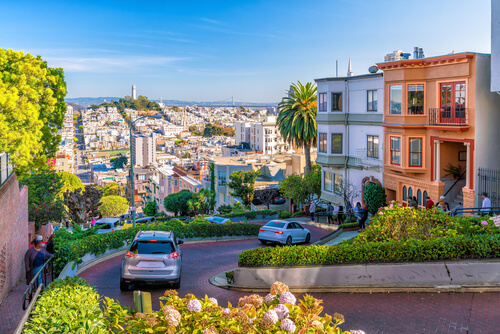 Renting a Home and Other Budget Options
According to Paragon Real Estate, only 12% of households can afford to purchase a home.
You'll pay approximately $3,500 for a one-bedroom apartment in SF, and about $150 per month for utilities. At more than half the national average, only Manhattan has a higher average rent at $4210.
Alternatively, you could rent a co-living space with a bunk-bed for $1,900 a month.
Although most restaurants close their kitchens at 10 p.m., there's plenty to do and see in SFC, and many of the activities are free. Choose from outdoor activities to cultural events and music festivals.
Other alternative housing options include cars and houseboats.The number of people living in vehicles increased by 45% between 2016 – 2018 as the homeless population increased by 17%.
Other regions in California are experiencing similar real estate trends.
If you're not a millionaire (yet), don't despair. You can always find…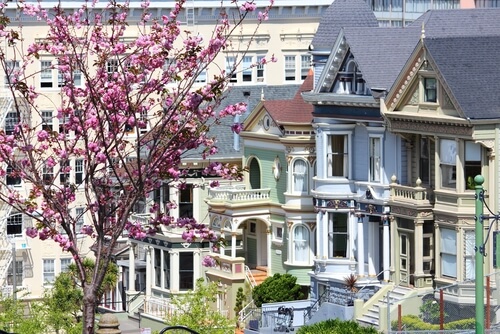 Other (More Affordable) Places to Live in the Bay Area
However, some more affordable options nearby include:
Alameda is a beautiful part of SFC just 14 miles from the city. With windsurfing, an awesome client, a good public school system, great food and family-friendly parks, you can enjoy the lifestyle at about $2,300 per month.
San Pablo is approximately 20 miles from the city and rental is about $1,500.
Walnut Creek is just over 25 miles from the city and has an awesome vibe with coffee shops, entertainment venues, shops, historical buildings and cultural attractions.
Concord is just over 31 miles from San Francisco. At $1,750 per month to rent a one-bedroom apartment, you will have access to excellent amenities, such as hiking trails, Mount Diablo State Park, and the Black Diamond Mines Regional Preserve.
Vallejo is about 32 miles from the city and rental for a one-bedroom is about $1,450.
Dublin is about 35 miles from the city, and the BART stations offer an easy commute. You'll pay around $2,400 for a small apartment in Dublin.
San Jose is 55 miles from the city and is probably the most affordable area to live in near Silicon Valley, at $1.950 for a one-bedroom apartment.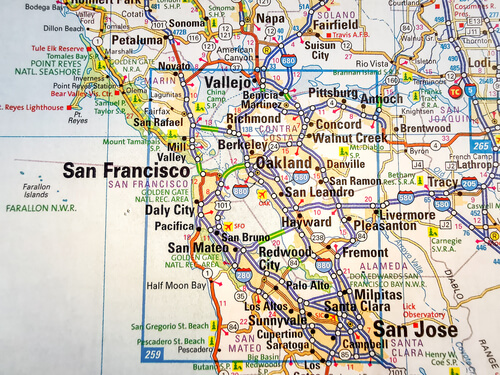 San Francisco is not Cheap!
Why is rent so expensive in SFC? Well, San Francisco is a foremost destination for tourists and locals. With world-famous coffee shops, cultural attractions, entertainment venues and scenic parts, this iconic city also happens to be a booming tech hub that provides careers to masses of young professionals.
A writer for Business Insider puts the high property prices in one of the most expensive and wealthy cities in America (SFC has the third-highest number of billionaires in the US) down in part to the fast growing tech industry which has made the Bay Area its home.
Now you know what salary is needed to live comfortably in San Francisco, you may want to check out listings for the best jobs in San Francisco. (Unless your company is transferring you. If that's the case, you should consider discussing whether your employer will provide relocation assistance.)
How do you find a job in SFC?
According to USA Wage, the most popular jobs in the San Francisco-Oakland-Fremont metro include:
Home health and personal care aids (earning $57,000)
Software, Quality Assurance and testers (earning $141,000)
Cashiers (earning $30,000)
Fast food workers ($31,000)
Retail sales ($31,000)
Servers ($30,000)
General and operations managers earn around $137,000, while accountants and auditors earn around $85,000. People in computer and IT systems managers earn around $189,000.
If you have to find a job in San Francisco, it would be worth your while to delve into your personal network or look at internet job boards, college job boards, and Hired.com. You could also use Yelp to find the top 10 employment agencies in the SFB area.
As in most places in the world, a good education will stand you in good stead when you move to the City at the Bay.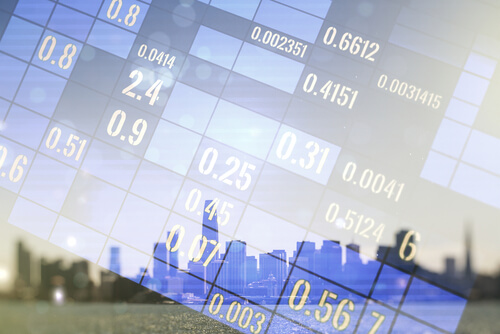 How is the education in San Francisco? A city of highly educated individuals, a large proportion of the people in the SFC area have a bachelor's degree or higher. More than 88% of people who live here are high school graduates or higher.
With 114 public schools and 120 private schools in the area, you might wonder what is the best high school in San Francisco. Once you have decided on the best neighborhood in the city to move to, you can look up the schools nearest to your new home using resources from the San Francisco Board of Education.
Moving to San Francisco Pros & Cons
The hills and views and great outdoors
SFC is a beautiful city – no doubt. However, unless you're bringing your car along, you should pack your walking boots if you're planning on navigating the streets by foot. Even driving down one of the many steep streets in SF will set your heart racing.
With a magnificent one-thousand miles of coastline spanning from the North Coast to San Diego County, California is home to some of the most important USA seaports for car shipping, including the Port of San Francisco.
If you're importing a car from overseas, this port handles all your International car shipping requirements.
San Francisco is also a great place for outdoor lovers, thanks to the vast coastline and the greenery, set in a beautiful climate.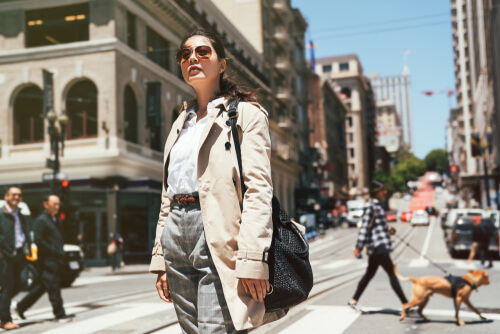 What's the weather like in San Francisco?
I don't know about you, but when I think about moving anywhere, I want to know what the weather is like. You might be wondering:
What is the coldest month of the year in San Francisco? January is the coldest month in San Francisco. Average overnight temperatures can reach 46.4°F, but it rarely varies from the 55 – 65 degree range. The city receives approximately 19" of rain during winter.
What is the hottest month in San Francisco? September is the warmest month in SFC, and average daytime temperatures reach a mild 71.3°F. Fall has the warmest temperatures, while spring has mild temperatures, and when the city receives less rain than other parts of California.

At the end of the day, it's up to you to decide where you want to live. Whether you decide on moving to San Francisco, or one of the other popular cities in the USA, we'd like to invite you to request a FREE car shipping quote for the best deals on coast-to-coast auto transport.