Reading Time: 4 minutes
When you consider moving your car from one place to another, you will come across many different terms. From domestic shipping, to rush delivery, seasonality, and road hazards, these are some of the aspects that affect the price. It's important to understand the basic lingo so that you know exactly what you're paying for and what level of service you can expect in return.
Thanks to technology, automation, and seemingly limitless travel options, our world has become a relatively small place. Within a matter of days, you can travel anywhere in the world. While a car takes a bit longer to transport than a person, the principle applies. You can ship a car anywhere in the world. However, in this article, we'll talk about the different forms of domestic shipping for cars.
What is domestic car shipping?
Domestic shipping refers to transporting your car within a limited shipping area and limited shipping options within a set geographic location, such as the United States. There are many reasons why you might want to stick with domestic shipping of your car.
Perhaps you're moving a few states over, or even across the country. Maybe you're buying a car from out of state, or shipping your vehicle to a specialist service center a few towns over.
Either way, it is usually much better to hire an auto transportation company than to drive long distances. Not only does that cause wear and tear on the car, but it also takes a lot of time you might not have available. Then there's also the risk of accidents or vehicle breakdowns.
Also Read: 5 Steps for Successful Interstate Car Shipping

Domestic Shipping Options
Domestic shipping generally takes much quicker than international shipping. While most domestic shipping is facilitated by our extensive road infrastructure, it could also include:
Most car owners opt to ship their cars via road auto transport because it's the cheapest, most convenient option and there are many dependable auto shippers to choose from. While you have to make arrangements to get your car to the airport, harbor or railway depot, door-to-door auto transportation via road means that they will come collect the car from you and deliver it to you at the destination.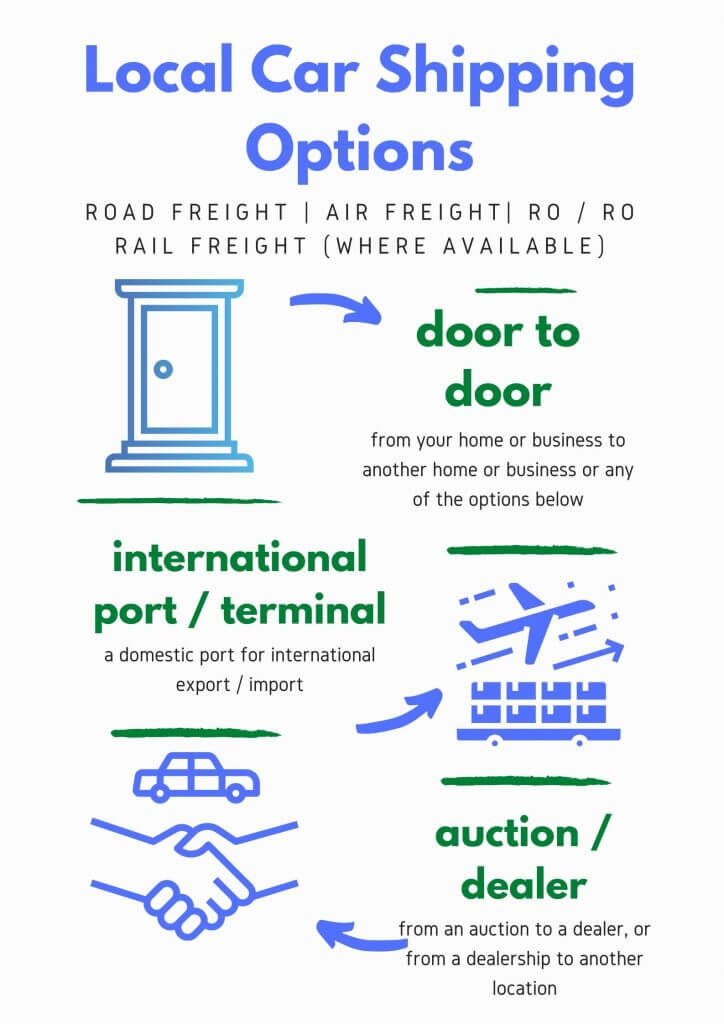 How do I choose a transportation company for my car?
Choosing the correct auto transportation broker means that you will be able to rely on the best in the right professionals to find you the most trustworthy, experienced carrier to transport your vehicle.
Legitimate auto transport brokers facilitate domestic shipping of vehicles through a network of trustworthy, vetted, and insured carriers. When you work through a reputable company, you can rest assured that your vehicle will arrive at its destination in the same great condition it was in when you handed it to them to load onto the truck.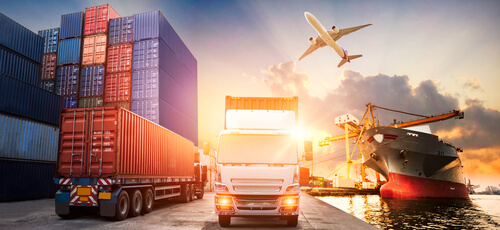 Types of Auto Carriers
Road auto transportation also offers some variations to ensure that you're 100% comfortable with the way in which your car is being transported. Some trucks are closed off, and then there's open trailers as well. Options include:
Single-car closed carriers. This is the most expensive option, but it offers the highest level of protection for a very expensive vehicle.
Single-car open carriers. It will be cheaper to transport your car domestically on an open carrier that is dedicated to your car.
Multi-car carriers can be open or enclosed. Many of them are double-level tractor-trailers that carry multiple cars at the same time.
Using an open carrier for your family car will be safe, provided you use a reputable domestic shipping auto transport provider. However, if you have a luxury, exotic or vintage car and want additional protection, it's probably best to opt for enclosed auto transportation, especially for moving in winter. The reason for this is that parts and paints for these cars are expensive and may be hard to track down for repairs. 
Also Read: Top-rack or bottom rack?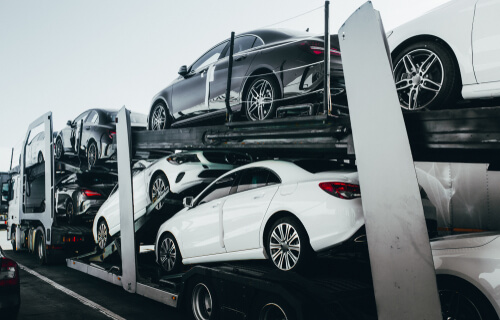 The auto transport business you're dealing with should provide a damage-free rating upon request before you book your domestic shipping service. This should be part of your research when you request and compare free quotes. Two other important things to look at should include the contract and the company's online reviews.
Learning to distinguish fake reviews from legitimate customers will help you decide whether you should hire the company for your domestic shipping needs, or not.
Takeaway
Nationwide Auto Transportation is a leader in the field of domestic shipping of vehicles. We also offer rush delivery and priority pickup dates. Contact us today for a free quote.