Reading Time: 12 minutes
Your car is an extension of who you are. So, how do you find a car type that best suits your personality? The journey of discovering different types of cars can be likened to the search for your spirit animal… So many choices but what car should I buy? Ask yourself, are you a Bluebird (Nissan), a Cayman ( Porsche), or a roaring Jaguar?
Join us as we look at the different vehicle body types that are available on the market. Together, we'll find out what vehicle type best suits your personality.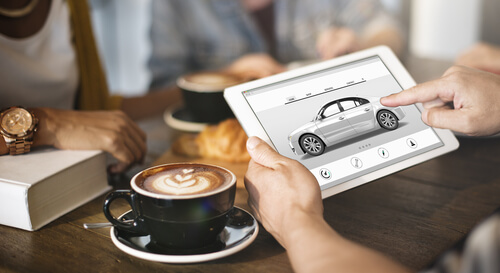 Whether you are a Mustang, Cobra, or Barracuda kind of car owner, we'll ship any vehicle practically anywhere in the U.S.
How to Know What Car Type Best Suits Your Personality
Buying a new car, even if it is secondhand, is an exciting and fun experience. Well, that is what we all wish but reality can be a little—and sometimes a whole lot—harsher than this. It's especially true if you are not too sure what the best cars to buy are, and exactly what you would like to drive.
In this article we'd like to introduce you to what is currently available on the market. Browse through the options at your leisure to determine the best car to buy, and what type of car best suits your personality.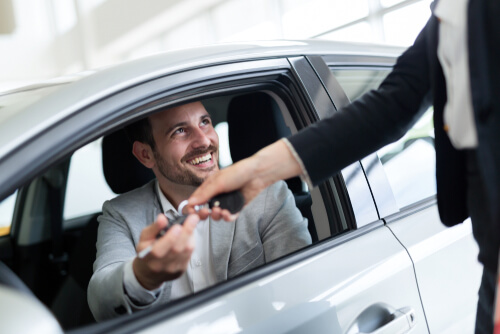 Car Quiz: What Are The Usual Suspects?
When you drive on the road there are cars of all shapes and sizes that share the road with you right? Have you ever really looked at them and tried to distinguish the various types of vehicles (excluding hearses, motorcycles, ATVs and limousines)? Let's start with the most common car shape on our roads in the U.S.A.
The Sedan
In its purest form to be called a Sedan a car should fulfill the following requirements:
4-door passenger car
Separate trunk
Three separate compartments: engine, passengers and trunk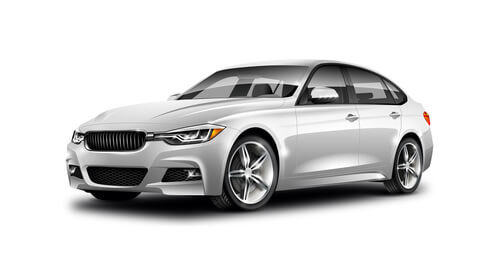 The definition and design of the Sedan has not changed for generations and is, in reality, the blueprint from which all the other vehicle types in this article evolved.
Why buy a Sedan?
Fuel economy
Speed and power
Safety
Luggage space
Who do you see behind the wheel? Mostly it is small families, young couples without children and single people, making the Sedan one the most popular vehicle type. Do you see a sedan when you ask yourself, "What kind of car should I get?"
At Nationwide Auto Transportation we don't worry whether you are a Ford, Mustang or Tesla kind of person, we can ship any type of vehicle. For this there are different solutions to each unique problem. Read this to have the Types of Car Transport Explained, simply and easily. Let's see what hatches in the next section.
The Hatchback
How do you tell elephants apart? Some scientists say by their trunks, and while I don't know how true that is, it is what differentiates a hatchback from a sedan. Hatchbacks have a rear, normally glass-paneled door, that opens upwards, the rear seats can usually fold down to create larger storage space. 4 adults are an easy fit in a hatchback, making it the choice of regular families, singles and couples.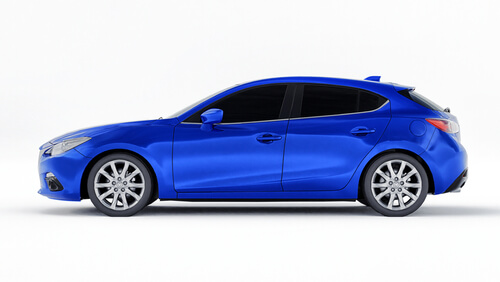 But why even look at a Hatchback?
Space, the final frontier, and so much more than a sedan
Bigger inside than outside, or so it seems right?
All round visibility
They are versatile: seats up = Uber, seats down = DHL
Did you know that hatchbacks are not the greatest vehicles for towing? Lovers of the outdoors and watersports should keep this in mind, and if you are thinking of buying a boat in the near future, you can read this handy guide for new boat owners looking at which vehicle type best suits their needs. Should we move on and see what coupès are all about?
The Coupe
Before the invention of the combustion engine, a ride in a coupe would mean riding on a horse drawn buggy designed for two people, and in vehicular terms it still means much the same. A fixed, often slanted roof fits on a two-door body, with the trunk divorced from it, while the back seat is usually more for a cosmetic, than any practical application.
When you start thinking about what car should I get, car body styles come into play, as well as size and other factors. The people who usually gravitate towards these types of cars models can be individuals or couples, but because of their slightly shorter bodies and seating layout, a coupe are usually not the most perfect ride for families.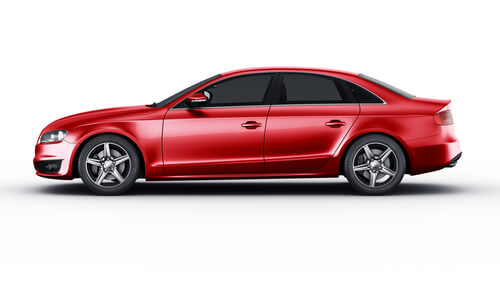 So why buy a Coupe?
Modern looking
They are fun
Sportier
Usually lighter on fuel than sedans and SUVs
Before you buy that new vehicle, it is always a good idea to make sure that it is of sound body and engine. Pre-Purchase Car Inspection: How to Avoid Buying a "Lemon" will give you guidelines to buying a beast and not a rust bucket. Did you know that Nationwide Auto Transportation ships non-runners? Ship a Non-Runner? Yes, you CAN! Are you converted to a body style of car yet? Read on to see what comes next.
The Convertible
Thelma and Louise, Route 66, sun, wind and the open road… this is the convertible, a commuter's classic with a roof that either detaches completely, or folds down via a mechanism. Everything about a convertible screams sporty freedom and adventure, so if that's what you're after, you know what vehicle type best suits your needs.
Why buy a convertible?
Visibility – you can see 360 degrees around your vehicle, and everyone certainly sees you!
Style, style… and style
Versatility
More head room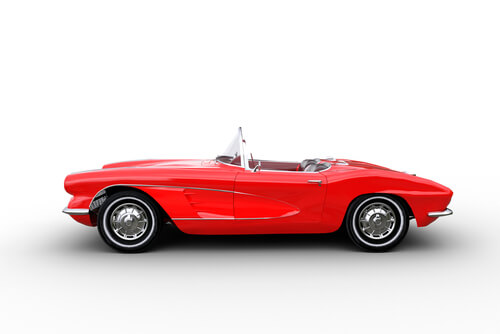 Many classic cars are also convertible, making it a double whammy win for the fun car buyer. Does this get your blood racing a bit? Our Classic, Vintage, and Antique Car Buyer's Guide will help you make a more informed choice, and when you find your hidden gem, Nationwide are experts at classic car shipping.
Perfectly suited for the fun couple or swinging singles, the convertible is not for boring drivers. Can you guess what kind of car tops the list of sales in the U.S?
The Sport Utility Vehicle or SUV
When you need space and capacity ( and don't we all), the sports utility vehicle is America's first choice. There are so many different varieties and configurations to choose from:
Four to eight passengers
Two or three seating rows
Rear door that connects to the cabin
All-wheel drive
Towing ability
High ground clearance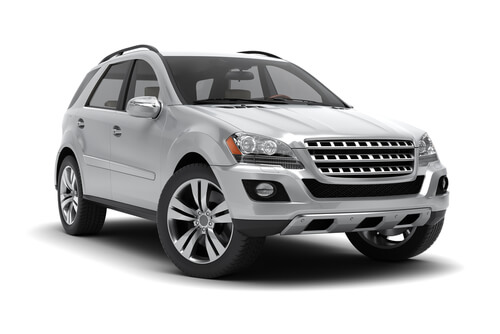 Why buy a sports utility vehicle?
There is nothing more comfortable
Great handling
You can take the whole family, and grandma!
Better resale value
Crossover vehicles and SUVs are often grouped together because of their looks, although they can be constructed differently and with variable chassis options. Hatchback vs SUV, what would you choose? SUVs are overwhelmingly the new vehicle of choice for outdoor lovers, road trip fans and large families.
SUV Transportation: How much is it to ship an SUV across the USA? As the sales of these popular vehicle types keep increasing, they are also being shipped more often. The article mentioned here will give you information regarding SUV shipping costs and if you need any more reasons as to why you should choose Nationwide Auto Transportation, read some of our great customer reviews. Let's keep the wheels rolling, as they say, "if the van's a rocking… don't come a knocking!"
Minivans
The modern minivan is designed for 'mass personal transportation', or to be mom's taxi for that matter. With variable seating configurations you can practically fit in a whole baseball team, if the coach drives.
Passengers enter either through sliding, or swing doors and access to storage is through a back door. A minivan has higher road clearance than a hatchback or a station wagon so a a family transporter, there is not much to beat the minivan.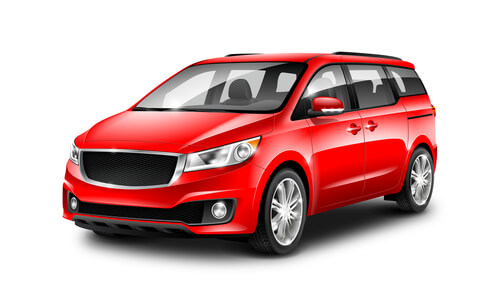 Why buy a minivan?
Do you have a better idea of what vehicle type best suits your personality yet? Young drivers often learn bad behavior when they first get behind the wheel. Bad Driving Habits That Can Harm You and Your Car will make new, and more experienced drivers aware of what to do to improve your driving skills, but carry on reading to see what wagon we look at next.
The Station Wagon
Originally this vehicle type was built to move people between railway stations and where they needed to be, but the Station Wagon has grown a bit since then. The roof of these cars encompass both the cargo, as well as the passenger compartments, and the folding seats are great for when space is essential.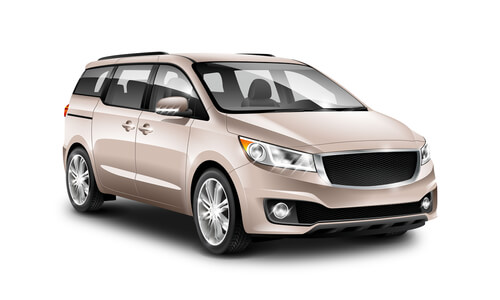 Why buy a station wagon?
Just as versatile as an SUV
Low center of gravity means safety
They are unique
This is a fun and economic alternative to the SUV for small to medium families or even funky single car owners. Are you getting an idea of the next car for you yet? Hop on the back as we look at an iconic American vehicle next.
Pickup Trucks
When you are in New York and you want to impress a girl, you use a really cool pickup line, right? But how do you impress an American girl in practically every other state, and even more so in Alabama, Colorado or Arizona? If you drive a pickup truck you already know the answer, if you don't…I guess you must get one soon!
A pickup is in most cases, a scaled down version of a truck as the cab and the frame are separate and the back, or the bed, is normally uncovered and closed with a tailgate. A pickup is great for utility work and in places like Australia, they are even referred to as 'ute's' or utility vehicles. Some later models have double seating configuration that allows up to five passengers in the cab, while still leaving loads of cargo space.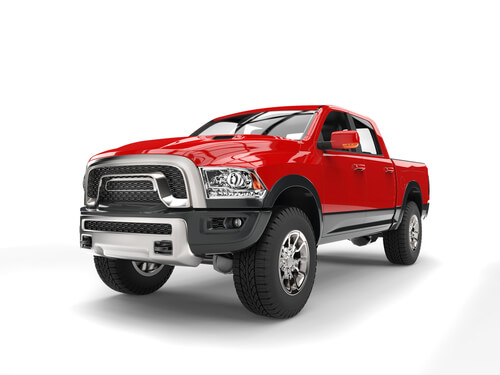 Why buy a pickup truck?
Absolutely versatile
You cab customize it to suit your personality and needs
Keeping up with the Jones'
Value for money
Durable with great resale value
When it comes to pickup layout and size, there is a wide range of choices for the prospective buyer, including bed length and gear ratios. Pickup trucks are the favorite mode of transport for small businesses, farmers and outdoorsy families.
You will notice that in this article we hardly touched on engine types like the hybrid or full electrical vehicles. Keep a lookout for future articles on this subject because, if you don't know this yet, this is the future of cars and pickups… ask Elon Musk for more details or read Artificial Intelligence in cars: the Fears and the Future.
What Vehicle Type Best Suits Your Personality / The Nitty Gritty
Now that you have more of an idea of the different vehicle shapes and body designs that are out there in the market, you may just be gaining a bit more clarity of what vehicle type would best suit your personality. There are other considerations that you should look at before finally deciding on what is your spirit animal in a car, and we look at these in the next few sections below.
Before we carry on down the road, let's pause to dwell a bit on something that is close to every pickup owner's heart… and that is How to Avoid the Bumps of Shipping an Off-Road Vehicle. Now let's hit the highway of information on what else will influence you when buying a new car and what vehicle type best suits your personality.
Pro Tip: Before you bring your baby home, use these garage cleaning hacks to make her feel welcome.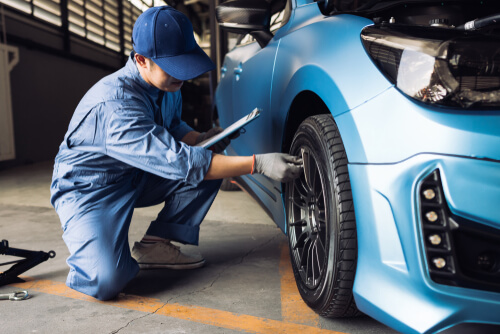 Dimensions
When it comes to cars, utility vehicles, pickup trucks or SUVs, it is common sense to know that they are not all the same size or dimensions. Certain shapes and designs do retain some of the same traits—sedans usually have the same number of seats, but pickup trucks, SUVs and hatchbacks can vary in size, even shape, from model to model. So how do you know what you will like and what car suits your personality?
When it comes to automobiles and size, it is truly like trying to compare different sized apples with green pears and then add a red watermelon and maybe a cumquat… if you have no idea what I am talking about, then you get the fact that cars come in all shapes and sizes… you need to decide what fits your garage, and family or other requirements.
Subcompact
Compact
Midsize
Full-size
The above terms are all just standard industry jargon and the variables under each category can be very big. The best way to find a vehicle that best suits your personality, and what you need, is to count the seats, look at the body shape, read our BLOG articles… and then go with your gut instinct.
Before we look at your more personal requirements when it comes to a vehicle, why don't we take a small excursion and look at were Snowbirds go when the seasons start changing? Snowbird Destinations: What are the best places to spend winter… and why?
What Are Your Personal Needs When it Comes to a Car?
Hello, glad to see you guys are still awake. By now you know as much as everyone else about basic car designs and shapes, as well as what type of car would sort of fit into your lifestyle. In the sections following this you can learn about a few more parameters that will help you make a much more informative choice about what vehicle type best suits your personality: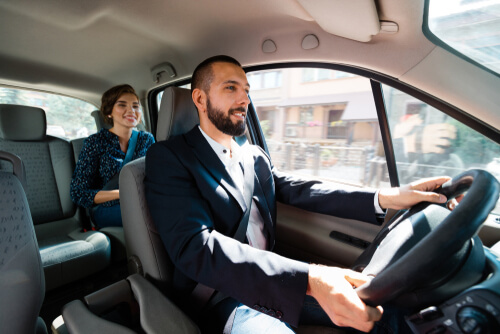 Will you be carrying people or things?
This will have a huge impact on your choice. How do you go about this? Count how many seats you will be using on an average trip, if it is three, you should consider a hatchback, sedan or other seat appropriate type.
Still with us? Now you need to decide how much cargo space you will need. Farmers and people or businesses who transport lots of large goods, will have to consider a pickup truck or minivan, while a young single professional's transport needs will be very different. When it comes to family comfort there is very little that can keep up with the SUV or minivan, and a coupe is the go to car for a single guy.
What about that piece of junk in the backyard? Is there an old rust bucket that could add a few $$$ to your wallet? I Want to Sell My Junk Car Online – How do I do it? will give you all the answers you need regarding this subject. What else influences you to decide what vehicle type best suits your personality?
Understand what vehicle type best suits you
Location, location, location
Understanding the environment you live in will really help you when it comes to making the correct choice of vehicle type.
Let us look at some scenarios.
Family A has 4 members and live in midtown Manhattan so a SUV would be far less suitable than a family sedan or larger hatchback. Smaller vehicles are easier to maneuver in confined city spaces and will also be far more economical than a large pickup and SUV.
Family B lives in Jackson, Wyoming and also has 4 members. Do you think a hatchback will cut it here? In this case a pickup truck or SUV would be a much more suitable vehicle choice because there are greater distances to be covered and the road conditions will be more suitable to a higher clearance vehicle.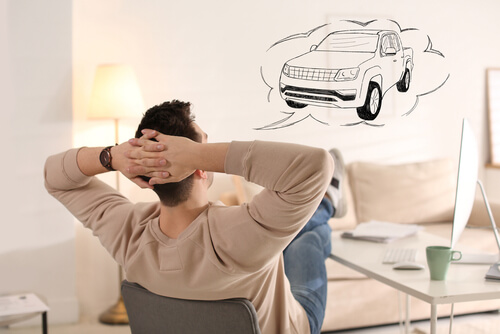 What type of a driver are you?
Your personality can directly influence the way you drive. That means when choosing a car, the way you drive is just as important as your lifestyle. If you tend to focus on the experience you get when driving, and appreciate handling, speed and horsepower, you may consider a convertible or coupe to satisfy your inner speed demon. On the flipside, if safety and family is your main concern, a sedan or hatchback may be a better fit in your stable.
It matters what you like!
Do you feel something when you look at a car? Aesthetics matter because it does help if you like the look of the car that you will be driving. Looks may just be the deciding factor for you. What makes you tingle? Is it a rugged and rough pickup truck, or are you more turned on by sleek lines and power? Use your answers as guidelines to choose which vehicle type best suits your personal vibe.
Now that you have all the information that you need, it is up to you to make the best choice for what vehicle type best suits your personality. That's ultimately what you will be driving. Write down all your choices and then look at makes and models that tick all the right boxes. Good luck with your choice and remember, whatever vehicle you choose, Nationwide Auto Transporters will be able to get it safely from A to B.
What Do You Do Next?
We hope you to find out what vehicle type best suits your personality—but whether you are a Jaguar, Beetle or Stag does not actually make a difference to how we treat your car. Call Nationwide Auto Transportation today for a free car shipping quote.