Reading Time: 6 minutes
In what state should you buy a motorcycle? In any freaking state man! Happy? Buy a bike. Sad? Buy a bike. But if you actually meant a state like Georgia or Cali, well then that's a different story.
One that I will gladly share in this post as we open the throttle just a little, to explore the twisty road that is, buying a motorcycle!
Our blog also provides helpful info if you want to buy your first car or perhaps a truck.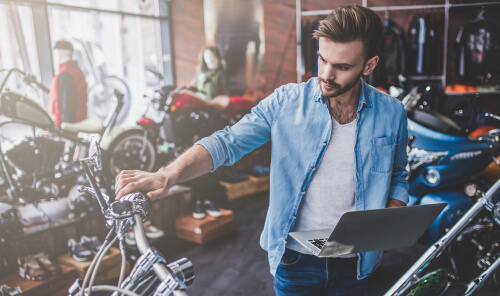 It's all About the Location
It's no secret. Savvy car buyers have often bought cars from out of state for reasons ranging from getting good deals to better quality cars. Depending on your home state, you wouldn't be a dummy if you looked at buying a motorcycle from a new motorcycle dealership, a used motorcycle dealer, or even a private seller in another state and shipping it to your home.
How much is a used motorcycle?
If you look at the top selling Harley, the prices vary up to $3000 depending on where you are buying it from. Some of the best deals can be found in Florida, Ohio, Minnesota, Connecticut, New York, and the Detroit area.
What's the best place to buy a motorcycle? It is always good to look for a deal on a preowned motorcycle in colder areas. If a bike has been stored and contained properly, you may just find yourself a shining gem under a little bit of dust, and it also won't cost you a treasure chest full of dollars.
Perhaps it's the warm weather that keeps vehicles in better condition, but Alabama, Mississippi, Arkansas, Tennessee, and California are some of the most expensive places to find a used motorcycle, in addition to Washington (Seattle). It does not mean you should disregard these areas, as many of these factors are dependent on the cities within these states. Please don't fall into the trap of thinking the south has the cheapest motorcycles all the time.
Check out our motorcycle shipping routes to see if your destination is covered… If it's not, just get in touch and we'll confirm (and give you a 20% discount – ssssh!).
Nationwide Auto Transportation | You Buy a Motorcycle | We Ship it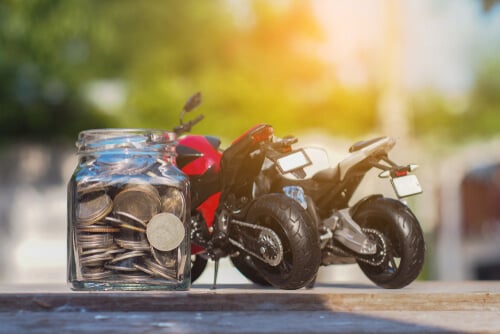 You may also want to consider purchasing a motorcycle in the winter after the holidays have passed to take advantage of the lowest prices. February is often the best time to buy a bike. Buying a quality product at a reasonable price, could still save you thousands of dollars, even if you have to pay shipping. Click here to read more about how motorcycle shipping costs work, and click here to get a free, no obligation quote to ship your motorcycle.
Consider testing out similar models in a local dealership before purchasing from another state. It is important that you feel the bike before purchasing one from another region, taking into consideration your height and comfort level. In addition to paying road tax for your motorcycle in your state, you'll also need a NOC (or No Objection Certificate) from the state where it's registered.
A case for second hand… Google 'used motorcycle dealers near me'
Naturally, the type of bike you want will affect the price. You will get entirely different figures for a used 4-wheeler, a 12 year-old Honda or a brand new Triumph. Generally speaking, used motorcycle values range anywhere from $4,000 to $10,000. If you wait until the right time of year and select a more affordable region, some of these options will be considerably cheaper.
Soon after you buy a new bike, its value depreciates significantly. In general, if a motorcycle is properly maintained, its value typically remains relatively high after this initial plunge. It is possible to save a lot of money by buying an older model bike that is in good condition.
Learn more about vintage motorcycle shipping here and use this handy guide to better understand car shipping costs.
Private sellers will typically require that you pay cash, but besides possibly saving a great deal of money on a second hand motorcycle, you are not tied to any loans or an ongoing payments. That means that buying a vehicle for sale by owner is often also the best place to buy used motorcycles.
Some good searches for places where you could buy cars out of state would include:
Craigslist motorcycle Chicago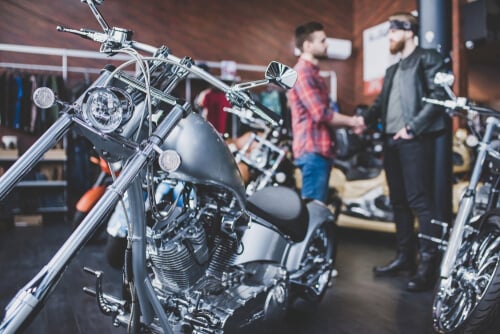 You should also consider the value you will receive from the bike. A motorcycle that costs $5,000 or $6,000 is an amazing deal, if it will be used several days of the week to commute to work, but if it is going to be a space-filler in your garage, it's time to give yourself a polygraph, and look at something a little… less high end.
All you need to reset your mind are three things: Your motorcycle, a tankful of gas, and the open road.
But, we'd like to caution you against riding your new bike home. Since you don't know its power or the road for that matter, it's best to have it shipped or towed.
Search: Finding the Best Deal on a Bike
Right now, motorcycle sales may be a little more scooter, and a little less Hayabusa, but it is roughly calculated that two-wheel lovers in the United States bought more than 750,000 new motorcycles in 2019. California still wheelies ahead with the most motorcycle registrations, just confirming its status as a popular bikers' market.
Maybe it's the seemingly endless summers… the ocean, or maybe even the air, but whatever it is, California and Florida register more motorcycles, riders and demand than other states, which could increase prices here.
Regardless of where you live, you won't have to give in to the soaring costs of motorcycle sales. Find a bike you'll love at a price you can afford with these three tips:
Take advantage of the sales on the showroom floor. Are you serious? Aren't dealers always more expensive? Always avoid absolutes; they are like IEDs to a good deal. Rather, keep in mind that a dealer needs to sell the earlier stock to make space for the latest on the market. After all, they want the bikes to go as bad as you want to go on it.

Why not go for the model that has been waiting on the showroom floor since last year?
Look for leftover inventory that isn't on the floor. It is common for dealers to stock so many bikes that they leave them in crates or in a warehouse or offsite.
It's important that you help your sales people reach the deal you want by reminding them to get creative.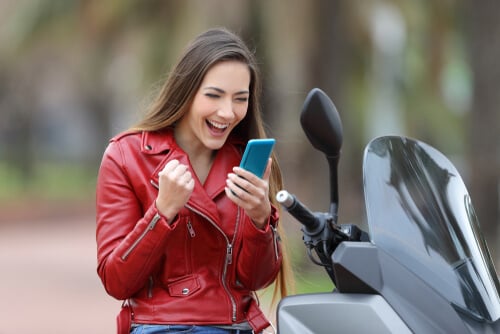 It all Comes Down to Timing. Catch Private Sellers and Dealers at Their Most Motivated
Warm summer days awaken our inner bikers, but they can also drive up prices. You'll have to plan ahead and be a little unorthodox if you want to buy during some of the better times of the year. Save and instead of spending on Christmas and holidays, save your cash for after December.
When everyone else needs money, good deals can be made. The dealers are also more accommodating. Extreme cold weather is a natural environment for getting good deals and if snow is not a great motivator in your area, look for a dealer in one of the colder states.
February might be a short month, but you can make it sweet as well. Salespeople have fewer days to meet their targets (motivator) so negotiating leans a little more your way.
Look for big storms in areas where there are dealers, and ring them up and discuss the possibility of a price reduction on what you want. Talking in person can motivate a salesperson into making a better deal as he immediately feels that you are more committed than someone who emails or messages.
So What is the Cheapest State to Buy a Motorcycle?
In the end it seems that there certainly are some states that, for the reasons explained, offer more good deals to people who want to buy a motorcycle. This means that sometimes the best deals are a few states away… that can get costly. If you add in the cost of transportation, then this savings may quickly evaporate.
We can help with that, though. We make it easy for you to get a great deal.
People ask us all the time, "How do you guys do it?" With a large fleet of trucks in our network and shipping terminals around the nation, we are always close to your great deal.
Everyone hates hidden fees, and that is why we are willing to deliver your bike to your door at the same price we quoted you in advance… and in the most efficient, environmentally friendly manner possible. See our map for our current destinations and routes.
No matter what the cheapest state to buy a motorcycle is, NAT will get your two-wheeled stallion there and/or back, safely. Click here for our no obligation quote.