Reading Time: 5 minutes
Many people who have moved to Sacramento do so because the Golden City, which is the capital of California and a notable tourist destination, is home to incredible job opportunities at numerous Fortune 500 companies. If you've been hankering to live in California but balk at the cost of living in more popular parts of the state, moving to Sacramento might just be the perfect solution for you.
We see people moving to the Golden City as the Sacramento population continues to grow in size and popularity. It makes us wonder what else is so special about Sacramento…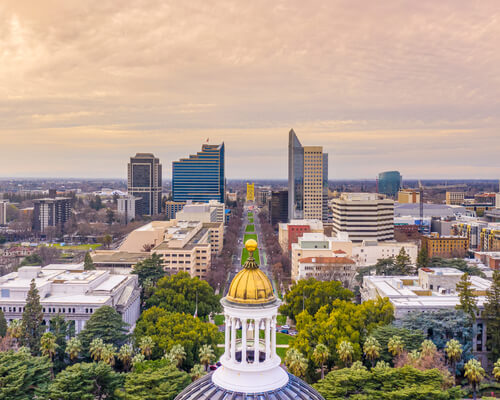 Sassy Sacramento
With a median household income of just $67,902, Sacramento happens to be one of the cities with the lowest median income, and one of the most affordable parts of California. You'll pay around $1,438 for rental and the average home costs just north of $360.00
Home to about one-and-a-half million residents in the city and its outlying parts, Sacramento has a lower cost of living than the coastal parts of California. The city may be relatively small, but offers the best of both worlds. For instance, Downtown Sacramento has many streets lined with native trees, as well as hundreds of parks in which you can relax.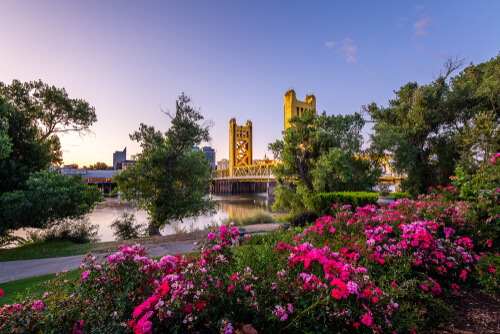 The official language in Sacramento is English, but at least 1% of the city's population speaks different languages, including Tagalog, Vietnamese, Russian, and Spanish. A cultural hub, you can enjoy festivals, arts, and kid activities in Sacramento.
Cheap fun things to do in Sacramento
From picturesque neighborhoods to amazing weather – hot, dry summers and colder winters, not to forget the beautifully colorful fall foliage. Speaking of fall, locals look forward to apple picking in the orchards.
Although California is synonymous with the Pacific Ocean, the closest beach to Sacramento is Muir Beach in Marin County. Still, you can enjoy the hot, Mediterranean-like climate, which brings around 270 sunny days every year.
There are many popular things to do in Sacramento with kids. Therefore, it's a good idea to always check out local community calendars to see what is there to do in Sacramento today?
A vibrant city, Sacramento is home to:
American River Bicycle Trail
Crocker Art Museum
California State Railroad Museum
California State Capitol Museum
Cathedral of the Blessed Sacrament
William Land Park
And of course, there's the beloved Old Sacramento, which transforms to an 1850s scene at Labor Day Weekend as locals and visitors alike step back in time to the California Gold Rush.
On the weekends, hop in your car and make a road trip out of visiting Muir Woods National Monument, Apple Hill, Lake Tahoe, Lassen National Park, Yosemite, Santa Cruz, Monterey, Sonoma and Napa, San Francisco, or Lake Tahoe.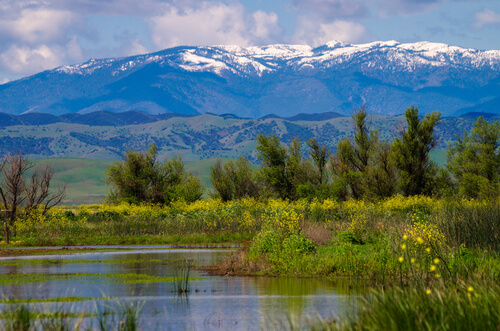 Adjusting to Life in California: what to expect when you move to Sacramento
If your company is moving to Silicon Valley, it's probably worth considering taking the transfer. As the eleventh most popular place for startups, Sacramento beats out cities like Oakland San Diego.
Computer company Intel employs around seven thousand workers in Sacramento, while Dignity Healthy, Kaiser Permamente,Beutler Air Conditioning and Plumbing, McClatchy, Aerojet Rocketdyne and the Sutter Gould Medical Foundation all call the city home.
If you're a talented and educated individual, you can benefit from employment opportunities at some of the largest employers in tech, agriculture, medical, educational and many other industries.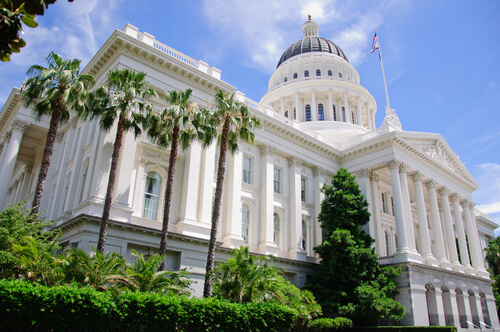 We don't recommend you move to Sacramento without a job. Ideally, you want your company to transfer you here, but perhaps you can start your own business. Alternatively, look for places that offer employment from time to time. Here are a few places to find jobs in Sacramento:
Buying a new home when you're moving to Sacramento? It's important to carefully research all the options when making a long-term decision.
One of the first things you'll do when you consider moving to Sacramento, is the neighborhoods. What are some of the best places to live in Sacramento? That obviously depends on your specific needs, but here are things to consider to simplify your house hunting in Sacramento.
What type of home are you looking for?
How many bedrooms do you need?
Need a yard or a balcony?
Do you need a home close to public transportation routes?
Do you need to live in a certain school district? (Check out some of the best schools to move to in California)
With so much to do and arrange when you move across the country, you will be glad to know that some moving expenses are tax deductible.
Tickling your taste buds in America's Farm to Fork Capital
The city of trees is also known by foodies and restaurateurs as the best place for fresh produce ranging from avocados to almonds. Busy families use Postmates to order in during the week, and on weekends, they visit local Farmers Markets and the many agricultural festivals hosted in Downtown Sacramento, including the Berry Festival, Banana Festival, Eggplant Festival and Pear Festival.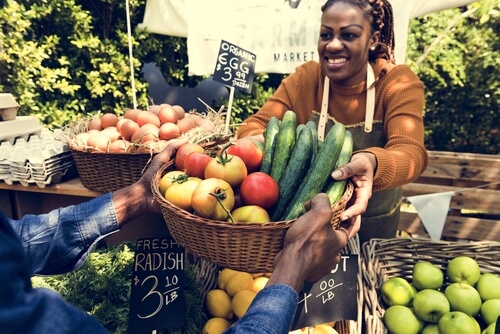 Where should I not live in Sacramento?
Moving to Sacramento and wondering where to live and which neighborhoods to avoid? Most of Sacramento is a relatively safe place to live with tree-lined neighborhoods and good public schools for the kids.
River Park and Boulevard Park are the cultural hotspots of Sacramento.
The Arbors is disputably one of the best places to live in Sacramento.
Boulevard Park is Sacramento's most affordable neighborhood.
Land Park, River Park, and East Sacramento are the safest areas.
Land Park also features a bustling job market.
Roseville, Rocklin, Elk Grove, El Dorado Hills, and Folsom are some of the more affordable areas.
Most of Sacramento is a great place to raise a family. Although much of the state of California suffers from smog pollution, the air in Sacramento is reasonably clean. Likely in part thanks to the latest air pollution policies.
If you enjoy making money with classic cars (as many people who have retired to Sacramento are doing, you want to check out our car show and classic car auto shipping guide. Let NAT bring your precious collectible vehicle to your new home and rest assured that it will be safe and cherished. Best yet, it won't gain any unnecessary miles.
Will your employer provide relocation assistance?
If you're not 100% sure you will be moving to Sacramento, you may want to check out some of our other interesting relocation articles and city guides.
Is moving to Sacramento a good idea?
Honestly, it is one of the best cities for young people and families with kids alike. But whether it is the best place for your family, is a decision only you can make.
Other cities you might want to consider include: