Reading Time: 10 minutes
There's something about NOLA which is unlike any other city. Despite the devastation of Hurricane Katrina, the city – and Louisiana state as a whole remains a happy destination. It's on most people's bucket list – if only for a visit. Home to many happy people, the Mardi Gras is on people's minds all year long, although the actual season is only a few weeks long. And then of course, there's food and music everywhere. It's a place unlike any other.
This feel-good city brings to mind Creole cruising, jazz, beads and parades, which in turn brings nearly 18 million visitors to New Orleans every year. New Orleans is home to about 364,659 residents as of 2023, a melting pot of American, African, and French cultures. The best way to describe city life in New Orleans? Probably 'laid back'.
Rich in history and culture, New Orleans is a colorful, vibrant city with a round-the-clock nightlife that embodies the Mardi Gras spirit. The actual Mardi Gras carnival takes place in late winter, and involves brightly colored costumes, and raucous street parties.
Snowbirds in New Orleans
The Big Easy is amazing for a snowbird vacation when the northern states are covered in snow. But is it a good decision for you to move to New Orleans permanently?
In this post, we're going to look at the pros and cons of relocating to New Orleans, and provide you with helpful resources to do your research and make an informed decision.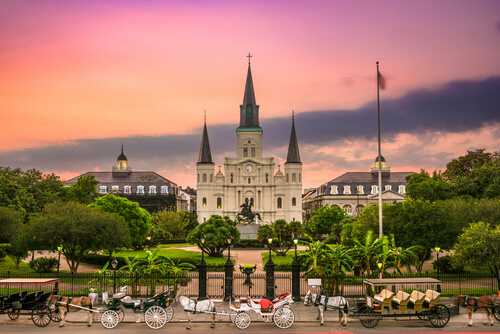 Not yet settled on moving to New Orleans? Check out these guides for popular cities:
---
Finding a Home in New Orleans
Accommodation in NOLA is affordable, but there's limited real estate options. And look out for hidden expenses. The property market in New Orleans is on an upward trajectory, which is great news for property investors. Property taxes are also significantly lower than the national average. Rental rates are quite affordable in New Orleans, which is why the majority of residents opt to rent instead of buy.
Properties are cheaper away from downtown NOLA, but if you're prepared to pay a premium, you can pay a bit more. Accommodation demand in the downtown area is high due to tourism.
In suburbs with high crime rates, insurance premiums are inflated. Speaking of insurance, it's a good idea to buy flood insurance if you buy a home in New Orleans, as the city is susceptible to flooding.
Be prepared however, that if you're moving to New Orleans from one of the modern cities, you'll find that the utilities are quite antiquated and it lacks proper infrastructure.
So, where do you live when you move to New Orleans?
In New Orleans, people speak of parishes, rather than counties.
The French Quarter is known as the Crown Jewel of the City, and also one of the most historic neighborhoods, featuring artisan cocktails, modern boutiques, a reimagined French Market, restaurants, and antique stores. Known for Century-old restaurants, old-world architecture, steamboat cruises, Jackson Square and it's bohemian charm, this neighborhood has a jazzy, romantic and mysterious vibe.
---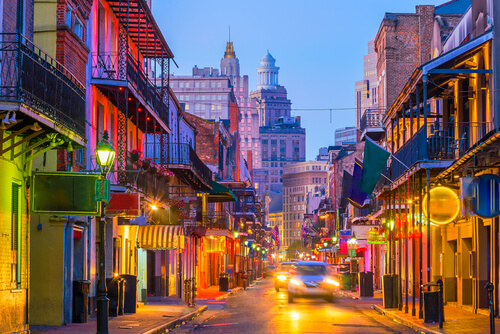 Bywater seemed like the hinterlands twenty years ago, but today, this architecturally intriguing neighborhood is a residential haven of small restaurants and businesses. Today, Bywater is a cosmopolitan neighborhood with restored homes and historic buildings now house boutiques and banks, and music-filled clubs.
All New Uptown New Orleans
Freret Corridor is an all-new uptown neighborhood that forms part of Carrollton and Uptown. This neighborhood is home to music venues, bars, boutiques, and cafes.
Gentilly has a quieter, more suburban vibe and is centrally located and near to the 610 and I-10. Perfect for raising kids, the neighborhood has many single-family homes, complete with driveways and yards. As is common throughout the city, this neighborhood has its share of shotgun and double shotgun homes. Why the name? Because if you fired a bullet through the front door, it would go right out of the backdoor without ever hitting a wall. Standard shotgun homes usually have two bedrooms, and a kitchen and bathroom in the back. Double shotgun homes are two-family duplexes that share a wall. It's not unusual for residents to convert double shotguns into a single family home. Shotgun homes with a second floor on the back is usually called a camelback.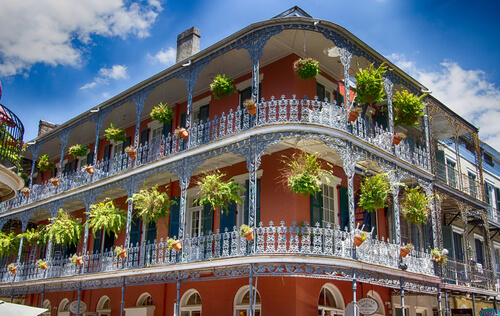 Garden District and Algiers
Algiers is a lovely, family-friendly neighborhood. It offers a country-ish lifestyle in close proximity to the city and all its advantages. Houses in Algiers are large and surrounded by vast expanses of green space. There are several fantastic schools, which makes this a great place to raise a family.
Garden District is more than just a great Sunday afternoon drive along Magazine Street. This upmarket neighborhood is built on the site of a plantation, which is still evident by the greenery you will see. Unlike Marigny and the French Quarter that retained their Creole and French roots, the Garden District used to be a part of the American Sector during the times when the cultural divide was vast. Beautiful Greek Revival, Italian and Victorian mansions line some of the major streets. Garden District, Lower Garden and along Esplanade Ridge feature two-story homes that sit back on the lot, and often feature porches (covered galleries) on the first and or second floors, overlooking the front garden. The average house in the Garden District goes for around $4m.
The Creole Influence
Faubourg Marigny is an original Creole neighborhood just a few blocks from Bourbon Street's honky-tonk, named for Marigny de Mandeville, a 19th-century aristocrat who lost the family plantation to gambling. De Marigny was credited with the invention of the game of craps. Faubourg Marigny is home to Creole cottages, eclectic restaurants, indie shops, and music venues. It is a popular neighborhood, and therefore, a tad pricey. Creole cottages are older styled historic homes with a distinguished roofline with slopes to the back and front. These homes usually sit at the very front of the property line.
The CBD & Warehouse has seen a spike in high rise housing stock. A cultural and business sector which forms part of the French Quarter, the neighborhood offers condos and apartment complexes with various amenities such as parking garages, pools, and gyms. Two-story townhouses usually have a balcony on the second floor, and are typically built at the front of the property line.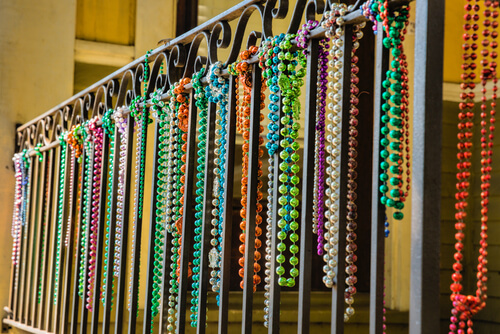 Cost of Living in NOLA
Many residents left Louisiana after Hurricane Katrina, which resulted in a highly competitive real estate market. As such, it is much cheaper to live comfortably in New Orleans than it is in similar metropolitans, including Atlanta, Baltimore and Philadelphia. However, the people who remained in NOLA are resilient and the community is growing again.
With a cost of living being slightly above the national average, New Orleans can be considered "reasonably affordable".
Tourism and other industries have been major drivers in economic recovery. The state of Louisiana offers great incentives for entrepreneurs looking to start new businesses in Louisiana.
Every year, corporations and professional associations host conventions for thousands of thought leaders in the city. And there's a steady influx of professionals, musicians, artists and chefs who are making a life in the Big Easy.
However, there is still a high level of poverty and a pretty obvious wealth gap. As such, parts of the city have high crime rates. Again, we cannot overstate the importance of investing in insurance.
Finding Work in New Orleans
Unless you're retired or have your own business, you will probably need to find work before moving to New Orleans. The sad truth is that the city still reels under the impact of Hurricane Katrina, and unemployment is still above the national average. Likewise, wages remain low.
Apart from tourism – which is the leading driver of the economy (providing around 87,000 jobs) – the city also has a concentration of medical and biotech districts that provide employment to residents.  The city's University Medical Center, the Veterans Affairs Hospital and others contribute 3/5ths of the city's employment.
Other diverse industries that round out the picture include maritime, international trade, and oil and gas. The biggest companies providing employment include Superior Energy Services, Boh Bros Construction, Whitney Holding Corp., Energy Corporation, Woodward Design + Build, Tulane University, and Ochsner Health System.
---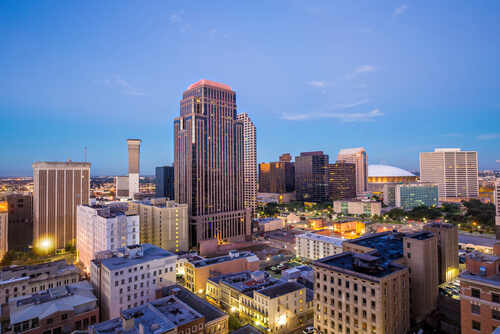 Education in the Big Easy
The large population of young adults can be attributed to the eight public and private universities, as well as 144 schools that cover all education levels from preschool to high school.
Use schooldigger.com to find the best school for your kids.
The University of New Orleans (UNO) is a respected and esteemed research center, which was named as one of the top universities in the US, and one of the top 1,000 universities in the world.
New Orleans Weather
Typical of Louisiana, New Orleans is hot and humid and gets a lot of rain.
With the weather come the creepy crawlies, which include buck moth caterpillars, fire ants and brown recluse spiders.
All the rain and the low elevation of the city contributes to flooding in Louisiana, especially in the city center.
There are two additional seasons to prepare for, and that's termite season and caterpillar season.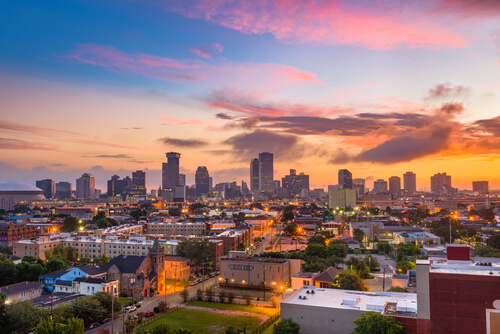 The People of NOLA
If you're moving to the Big Easy, be prepared that time is relative and people only show up to events when they really want to. If it's too hot and humid, well, ain't nobody got time for that!
Don't get me wrong; the people are awesome. It's easy to find friends, especially when you join a krewe. The city's unique culture is a mish-mash of the history, traditions and superstitions of enslaved Africans, Italians, Irish, French, Spaniards and Creoles. As such, it's a place that welcomes non-conformists, creative spirits and independent spirits.
People from other states – especially New England and California – can easily assume that the locals are intrusive or nosey when they ask (lots of!) personal questions about where you live, what work you do, and how many kids you have. But that's not the case; they're really just being friendly.
When asking how you are, expect them to actually wait for and listen to your response.
The people of New Orleans are authentically themselves. They dress as they deem comfortable, and many apologies are simply, "Sorry, dude, I was a little drunk." This is generally forgiven, and all is well.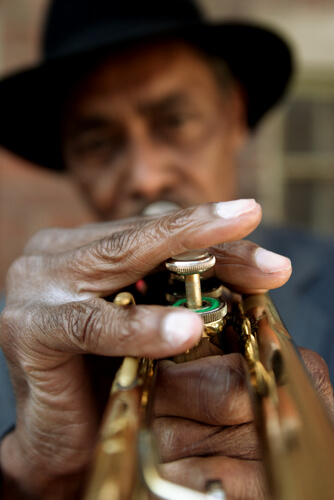 Live Music
New Orleans is the home of jazz, which means that the annual Jazz Fest, held at the FairGrounds in Mid-City, brings in excess of 450,000 people to the city. But live music is a daily part of living in the Big Easy. It starts playing in the afternoon and continues until the early morning hours.
You'll pass buskers on Royal Street, or hear artists play as you walk along the river.
Although portrayed as such in movies, New Orleanians do not spend all their time in pubs. On the contrary. They live for the celebration of life and all that's good, which includes the green, leafy outdoors. You don't have to go too far to enjoy some good fresh air or to give the kids a place to run wild and free. Some of the main points of interest include:
City Park, which offers plenty of outdoor recreation, including an antique carousel, a play area under the live oak trees, a free outdoor sculpture garden, and the New Orleans Museum of Art.
Audubon Park with its giant live oaks, ancient magnolias, and hiking, biking, and jogging trails. Head to The Fly along the levee, where families enjoy the outdoors overlooking the Mississippi River. Of course, plan sufficient time to visit the Audubon Zoo while you're there.
Crescent Park is home to the rusted Piety Street pedestrian bridge, which arches over the railway tracks. Walk along one of the pathways to enjoy the magnificent view of the skyline.
Sports Lover's City
When moving to New Orleans, you will quickly learn that everyone's a Saints fan. The Mercedes-Benz Superdome is usually packed when the Saints play. However, the people of the Big Easy also love baseball (minor league baseball team New Orleans Baby Cakes playing at the Shrine on Airline) and basketball (New Orleans Pelicans at Smoothie King Center).
Foodies Paradise
When you move to New Orleans, set your scale back forty pounds, because everything is a taste sensation. And everyone knows how to make the local dishes, and they have their own spin on culture classics – which their mawmaws taught their mommas.
From shrimp with the head on to crawfish boils, beignets (BEN-YAYs in New Orleanian!) and much more, prepare for over indulgence.
And if you need some booze, simply hit up your nearest convenience store or grocery store.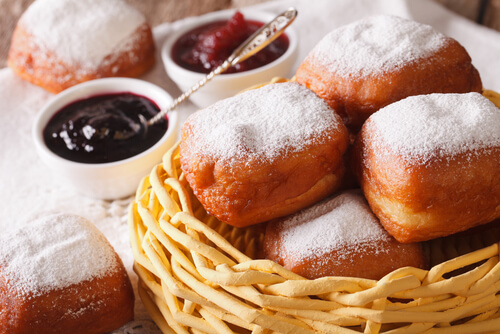 Transportation in New Orleans, Louisiana
New Orleans has some interesting drivers and pedestrians alike. You need a car to get around, and you need to be aware of a few things:
NOLA has its own way of giving directions, which include: upriver, downriver, lakeside, and riverside. It's easy once a local explains it to you.
Don't drive in the quarter, unless you're part of a parade.
Learn where not to drive when it's been raining a lot.
Watch out for protruding sewer grates and eroding curbs – they will pop your tires.
Tips for The Big Easy
For all of those reasons, we recommend the following quick tips before moving to New Orleans:
Car Shipping to New Orleans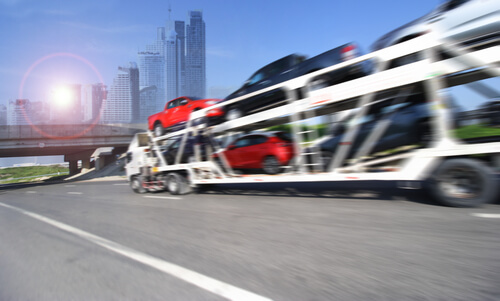 ---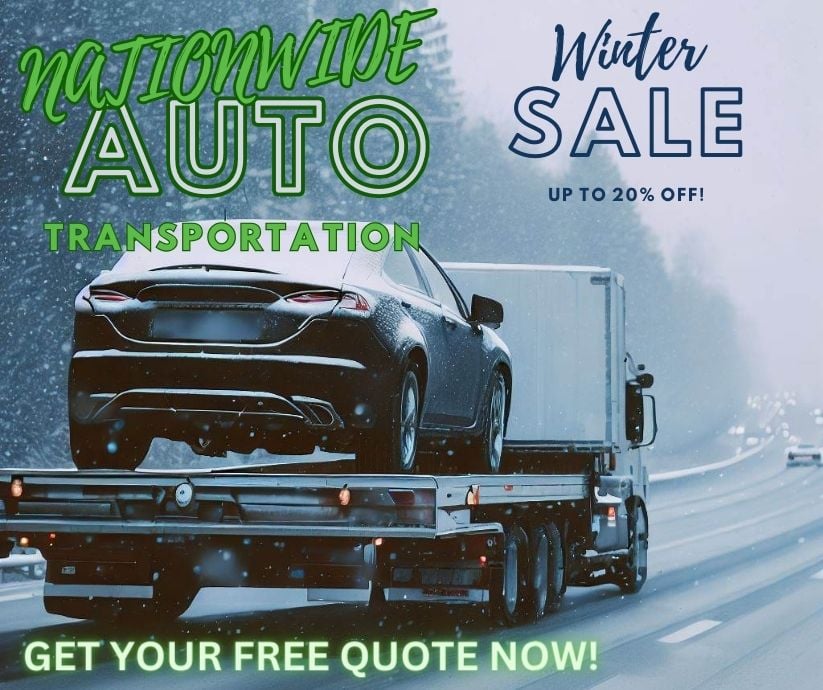 Comparing different cities or states to move to before settling on moving to New Orleans? Here are more of our guides: